With all this speculative chatter about how his days on the grid might be numbered, beloved Aussie larikin and McLaren Racing driver – Daniel Ricciardo – has pulled back the curtains on quite the backup plan: developing a fictional answer to Netflix's hit series Formula 1: Drive To Survive for Disney-backed streaming platform Hulu.
"Details about the project's logline are being kept under wraps. A search for a writer is underway," The Hollywood Reporter revealed in a publication exclusive.
"The series – which is currently in the early development stages – hails from ABC Signature, Lionsgate Television and Temple Hill's Marty Bowen, Wyck Godfrey, Phoebe Zimmer and Sydney Title. Daniel Ricciardo – who currently drives for McLaren and has won an impressive eight Grand Prix races – will executive produce."
---
---
RELATED: After A Year Of Excuses, McLaren F1 Gets Brutally Honest About Daniel Ricciardo
Given the only detail we know about Hulu's forthcoming Formula 1 series aside from the involvement of Daniel Ricciardo is that it'll be scripted, at this stage, there's plenty of room for imaginations to run wild.
Will it follow suit with the likes of Drive To Survive and Top Gun: Maverick director Joseph Kosinski's Formula One movie starring Brad Pitt by doubling down on the drama aspect?
Will it borrow the good-natured charms of Danny Ric and create a workplace comedy/mockumentary a la The Office?
Or will it straddle somewhere along the middle while highlighting the glamour of it all with an Entourage-style affair?
Who knows. The only thing for certain is there's a very tangible trend Hollywood is capitalising on right now.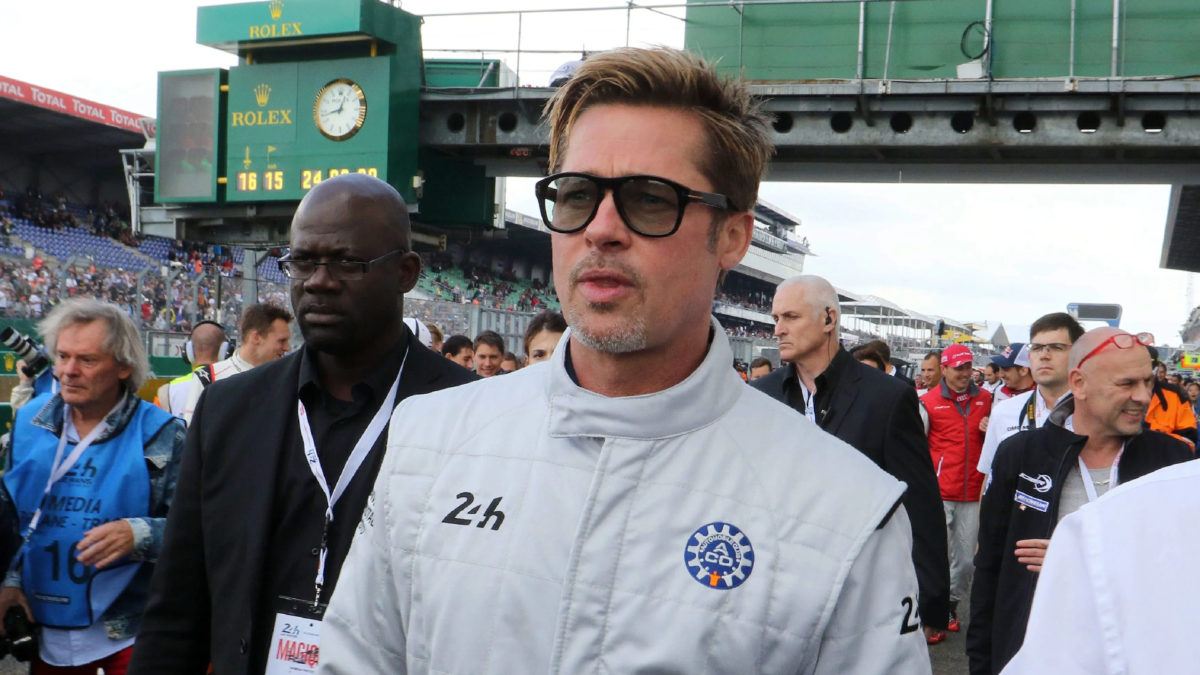 RELATED: The Netflix Effect – A Breakdown Of How 'Drive To Survive' Changed Formula 1
---
---
As alluded to earlier, there's more than one fictional F1 project in the pipeline. Apple is currently bankrolling the aforementioned Formula One movie helmed by Joseph Kosinski and starring Brad Pitt — which promises to deliver practical "in-camera action" similar to that of Top Gun: Maverick.
"Certainly seeing people react to an in-camera, authentically captured film like Top Gun: Maverick makes us all feel good that our approach works and is appreciated by audiences," Joseph Kosinski recently told The Wrap.
"It's almost funny to me to see people who are so enamoured with real photography. Younger people almost haven't seen a lot of it. They're so used to CGI being a tool of big movies that when you shoot something for real, it feels innovative."
"That's exactly the approach for Formula One… to shoot at the real races and real cars and capture it. It's going to be a huge challenge but an exciting one for me."
Formula One will see Pitt take on the role of a veteran F1 driver who comes out of retirement to mentor a "promising rookie." Screenwriter Ehren Kruger (Reindeer Games, The Ring, Top Gun: Maverick) has been tapped to pen the story, with seven-time world champion Sir Lewis Hamilton signed on as a producer alongside the legendary Jerry Bruckheimer.
Additionally, Apple has recently acquired a feature-length documentary about Lewis Hamilton. Between all of the above and the next 100 seasons of Netflix's Drive To Survive, there shouldn't be nary a complaint from F1 fans about any lack of content.
Keep an eye out here for key updates on Hulu's scripted Formula 1 series being produced by Daniel Ricciardo.
Side note: what are the odds it's still less scripted than DTS?
---
---