It's time. Formula 1: Drive To Survive season 4 arrives tonight, and Netflix has dropped a heart-pumping trailer to ensure nobody – and I really mean nobody – will be able to forget about what's coming.
Ordinarily, we'd groan, grumble, and roll our eyes at another minute-long visual preview. The teaser provided a little over a week ago, however, was the key exception. If anything, the truncated runtime only got our freak juices a-flowing even more than a conventional two-minuter. Somehow, they cut pretty much all the of 2021 season's headline-worthy moments down to a rapid-paced 74 seconds (Toto Wolff rage included). That being said, we won't complain about the latest full-length trailer on hand.
"Offering unprecedented access, Drive To Survive season 4 will once again take fans behind the scenes, to witness firsthand how the drivers and teams prepare to battle it out for victory in one of the sport's most dramatic reasons to date," reads the official press release published less than two weeks prior.
---
---
"Get ready to delve into fierce team rivalries, unexpected podiums, and the intense title battle between Mercedes and Red Bull as the pressure reaches an all-time high – both on and off the grid."
RELATED: Can We Just Appreciate How Epic 'Drive To Survive' Season 4 Is Going To Be?
Setting aside the historic and oft-controversial title fight between Mercedes' Lewis Hamilton and Red Bull's Max Verstappen – the closest title fight since 1984 vis-a-vis McLaren's Niki Lauda securing his third championship after defeating teammate Alain Prost by half a point (72 vs 71.5) – there was an entire wealth of notable stories last year (some alluded to above in the Drive To Survive season 4 trailer):
RELATED: Why Max Verstappen Is Boycotting Netflix's 'Drive To Survive' Season 4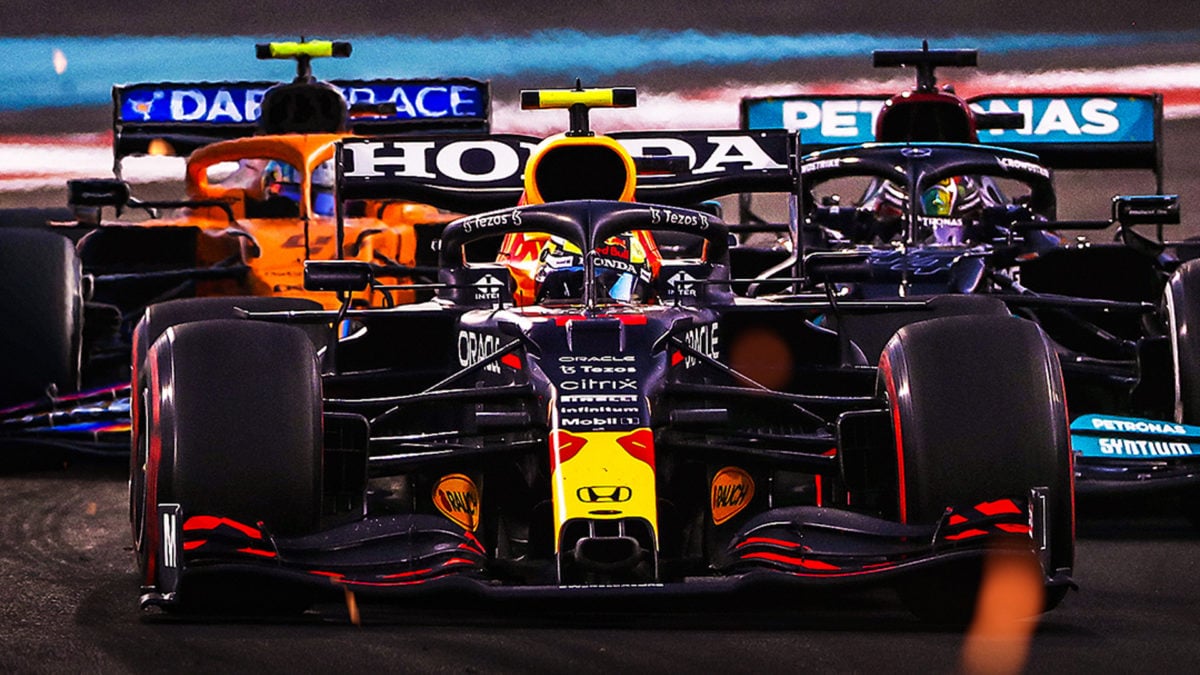 RELATED: The Best Shows On Netflix Australia Right Now [February 2022 Update]
And that's before we factor in the minor-yet-equally-fascinating dramas surrounding Alfa Romeo promoting the commercially viable Guanyu Zhou to Formula 1 over the recently-crowned Formula 2 champion, Australia's own Oscar Piastri; Alpha Tauri's Yuki Tsunoda finding his feet as an F1 rookie; Alpine's Estaban Ocon recording his maiden F1 at the Hungarian Grand Prix by pure chance; FIA Race Director Michael Masi's eventual dismissal post-Abu Dhabi Grand Prix, and plenty others.
"It's not just about what's going on… on the track," Red Bull Racing Team Principal Christian Horner explains in the Drive To Survive season 4 trailer.
---
---
"It's everything that happens off the track – it's winner takes all."
The confirmed release date for Formula 1: Drive To Survive season 4 is March 11th of 2022 (all ten episodes will be available to stream) – check out the trailer above.
---
Have you heard? Netflix is also in the process of creating a Drive To Survive-style docuseries about the PGA Tour and professional tennis. Check out what we know about both below: