As the dust begins to settle on the thrilling desert showdown between seven-time Formula 1 world champion – Sir Lewis Hamilton – and Red Bull Racing's 24-year-old King of the Grid – Max Verstappen – regardless of where you stand on the latter's title claim, and on the rulings of FIA Race Director Michael Masi during 2021's Abu Dhabi Grand Prix, I think we can all agree: Netflix's Drive To Survive season 4 is about to be the most bloody entertaining instalment to date.
Formula 1 Drive To Survive Season 4 Confirmed
What can we expect from the fourth season of Drive To Survive?
If you thought Drive To Survive season 3 was action-packed due to how COVID-19 forced the entirety of the sport to adapt, season 4 will likely knock your socks off.
---
---
Where do we even begin? Setting aside the headline-making title fight between Mercedes' Lewis Hamilton and Red Bull's Max Verstappen for just a moment – the closest title fight since 1984, wherein McLaren's Niki Lauda secured his third championship after defeating teammate Alain Prost by half a point (72 vs 71.5) – there were plenty of notable stories in 2021:
… and that's before we factor in the minor-yet-equally-fascinating dramas surrounding Alfa Romeo promoting the commercially viable Guanyu Zhou to Formula 1 over the recently-crowned Formula 2 champion, Australia's own Oscar Piastri; Alpha Tauri's Yuki Tsunoda finding his feet as an F1 rookie; Alpine's Estaban Ocon recording his maiden F1 at the Hungarian Grand Prix by pure chance; and plenty more.
RELATED: How Fast Is Deadly? A Short Physics Lesson From Max Verstappen's 51G Crash At Silverstone
Now, back onto Lewis Hamilton and Max Verstappen.
Collisions were plentiful these past nine months. The three major instances we're willing to bet good money on having soundly earned the Netflix camera crew's attention, of course, include:
The showstopping 51G crash of Max Verstappen at the British Grand Prix (Silverstone), which was instigated by some contact from Lewis Hamilton
The sandwhich stack of both drives as the Italian Grand Prix (Monza)
As well as the "brake test" witnessed when Max Verstappen was forced to surrender his position to Lewis Hamilton at the inaugural Saudi Arabia Grand Prix (Jeddah)
Then there's the matter of the F1 politics explored – which was also plentiful throughout 2021. We're already rubbing our hands together in anticipation for Mercedes and Red Bull Team Principals, Toto Wolff and Christian Horner, sniping at each other through their individual interview segments about certain wing touching incidents etc. Really, just Toto Wolff doing anything.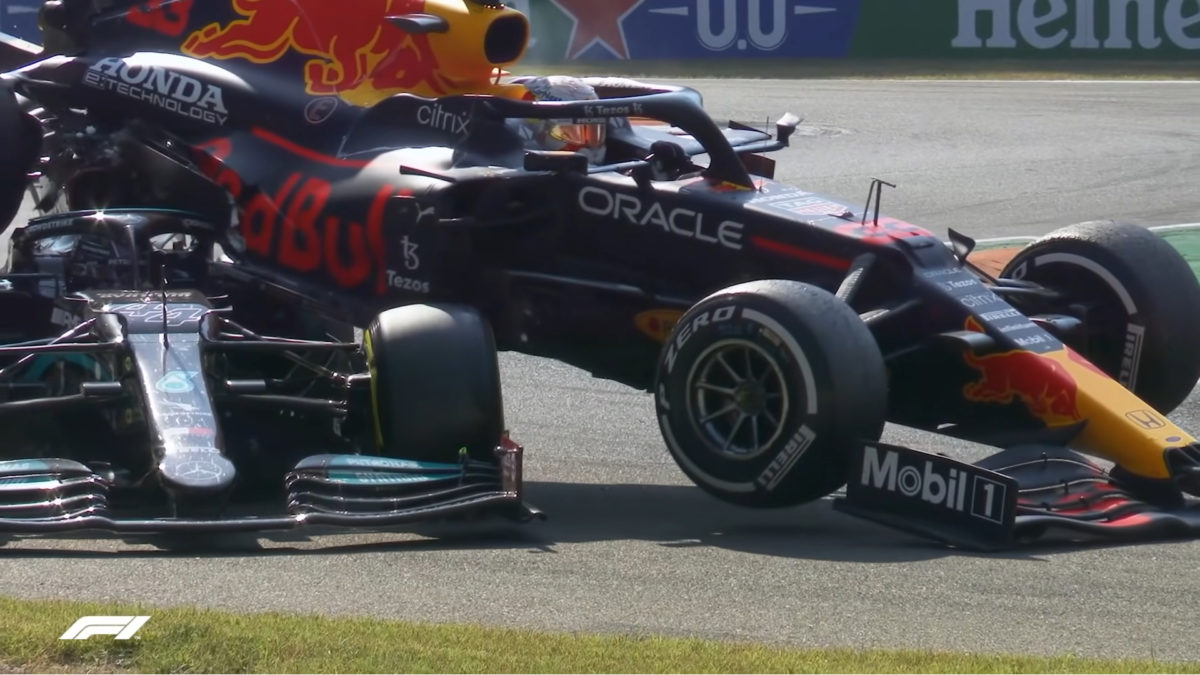 There will, however, be one key omission from Netflix's coverage…
In late October, Max Verstappen officially denounced Drive To Survive after branding it as "fake." Apparently, the current F1 world champion isn't cool with the manufactured drama, nor is he willing to play a part in the portrayal of non-existent rivalries between drivers.
---
---
"I understand that it needs to be done to boost the popularity in America," Max Verstappen told the Associated Press ahead of the United States Grand Prix; wherein he managed to overtake Lewis Hamilton for the race win and asserted further leaderboard dominance.
"But from my side as a driver, I don't like being part of it. They faked a few rivalries which don't really exist. So I decided to not be a part of it and did not give any more interviews after that because then there is nothing you can show."
"I am not really a dramatic show kind of person, I just want facts and real things to happen."
"Probably in the Netflix show we will be [rivals]," adds the Dutch native, referencing the tensions between him and Lewis Hamilton – both on and off the track – in the midst of their 2021 title fight.
"We one time bumped into each other walking, so probably that will be in there… The problem is they will always position you in a way they want, so whatever you say, they will try to make you look reckless – whatever fits the story of the series."
"I'm just a normal guy and I grew up in a small town. All these things, the drama, it's just not for me. It's not my world."
RELATED: Max Verstappen's $15 Million Private Jet Is Proof You Can Have It All At 24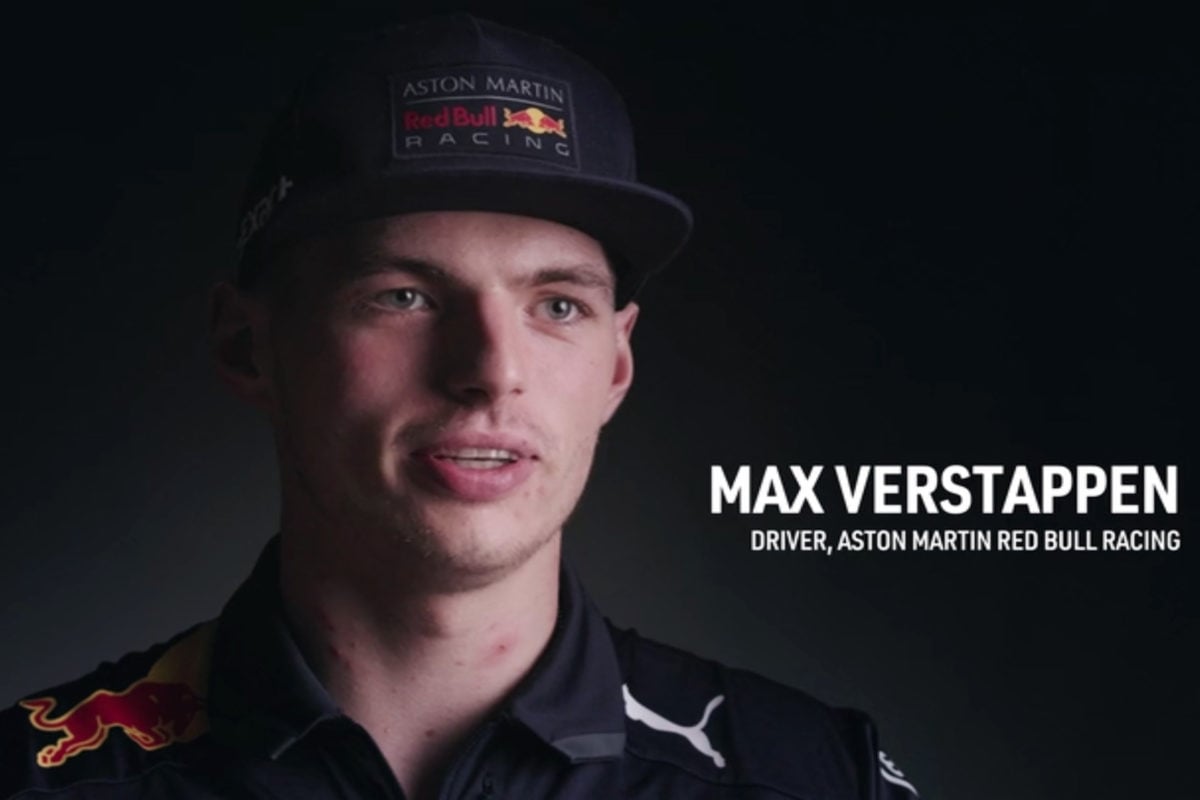 RELATED: WATCH – Jeremy Clarkson Explains Everything Wrong With Formula 1
---
---
Granted, there has been quite a track record of artistic liberties being taken to enhance the overarching story; trading complete accuracy for some screen-worthy emotions. Drive To Survive season 3, however, was a step too far for many – and the most egregious indiscretions didn't even have anything to do with Max Verstappen:
There was the clearly staged and incredibly hokey moment involving Red Bull Team Principal Christian Horner, who called Sergio Perez to say: "Welcome to Red Bull" – the latter of whom was then without a seat after Racing Point / Aston Martin locked in Sebastian Vettel and Lance Stroll for 2021
There was the copy-pasting of old radio recordings over collisions because it made for a more compelling narrative
And the most appaling example – framing the dynamic between then-McLaren teammates Carlos Sainz and Lando Norris as one of hostile rivalry… despite Sainz and Lando having perhaps the world's healthiest pseudo father-son relationship
But it would appear the world's first-ever Dutch F1 champion will be alone on this front. Everyone from Red Bull Racing teammate Sergio Perez, McLaren's Lando Norris, Daniel Ricciardo, and CEO Zak Brown, to Lewis Hamilton himself defended Drive To Survive shortly after his public criticism – citing the overwhelming benefit of Netflix tapping into a wider audience for the sport.
The only figure who was remotely in support of Verstappen's stance was Haas F1 Team Principal Günther Steiner.
"If Max doesn't want to be there, it's his decision. I wouldn't criticise that," says Günther Steiner.
"It is free to participate or not and he has chosen not to. So we shouldn't get bossy. If he feels that he is not being represented correctly, it is his every right not to participate."
"Obviously the fans are missing to see Max Verstappen. I think he's a good driver first and foremost and he's a character, he's a personality. But if he doesn't want to take part, that's part of his life."
It'll certainly be a damn shame to miss his personal perspective on such an eventful year. Although it's safe to say "windbag" Christian Horner will log enough screentime for the both of them. And either way, let's not pretend we won't be tuning in come 2022.
RELATED: Netflix's 'Drive To Survive' Was Almost A Red Bull-Only Series
---
---
Has Netflix locked in a release date for Formula 1: Drive To Survive season 4?
At the time of this writing, Netflix has yet to announce a release date for Drive To Survive season 4. But given how and when the previous seasons were dropped, we have a pretty solid idea of the timeframe.
Drive To Survive season 1 and season 3 hit streaming queues a week before the new Formula 1 campaigns kicked off during their respective years, while season 2 premiered two weeks prior to the 2020 opener – which, as you may recall, would later be postponed because of the COVID-19 pandemic.
Assuming Netflix doesn't deviate from what is now essentially standard practice, we can reasonably expect Drive To Survive season 4 to follow suit, arriving anywhere between one or two weeks before Formula 1 returns for 2022. For reference, motorsport's elite is currently scheduled to compete at Sakhir for the Bahrain Grand Prix from March 18th – 20th (replacing the Australian Grand Prix held in Melbourne as the usual opener).
Considering Netflix makes its most popular stuff available on Fridays, this means you should mark your calendars out for either March 4th or March 11th of 2022.
UPDATE [16/02/22]: Formula 1 and Netflix has confirmed that all ten episodes of Drive To Survive season 4 will officially be available to stream from March 11th of 2022. How good.