From Juan Manuel Fangio to Stirling Moss, Niki Lauda to Ayrton Senna, Michael Schumacher to Sir Lewis Hamilton, the sport of Formula 1 certainly isn't in short supply of fast legends. But what about the other end of the spectrum? You know… the forgotten names of the elite motorsport who stepped up, gripped that steering wheel tight, felt the g-force – only to make little to no impact. We're not talking about the likes of Romain Grosjean or Nico Hulkenberg, either; both of which are certifiable talents forced to work uphill against certain obstacles. We're talking precisely about British-Canadian racer Victor "Al" Pease, who has been immortalised as the only F1 driver ever disqualified for being too slow.
Born in Darlington, England, prior to his less-than-stellar F1 career, Al Pease served the British Army – stationed in Egypt, India, Rhodesia – before emigrating to the US, and finally settling down in Canada during the 1960s. There, he had a brief stint as an illustrator before fancying himself a speed demon on the tracks. Despite having zero experience behind an F1 single-seater.
Al Pease would participate in a whopping grand total of three (3) Formula 1 World Championship Canadian Grands Prix from 1967 to 1969. Making his epic debut on August 27th of 1967, his first attempt to conquer the grid would be sponsored by Castrol. The man who dared to dream piloted a rather uncompetitive Eagle Climax TF and was lapped over 43 times by three-time Australian champion, Jack Brabham, who eventually ascended to the podium victorious. Al Pease, on the other hand, clocked a breakneck average speed of 69.4 km/h. For reference, although this was something of a teething period for F1's engineering, cars were still managing to regularly hit anything between 200 km/h and 300 km/h.
---
---
RELATED: Remember When Tom Cruise Crushed His Red Bull Racing F1 Test Drive?
A year thereafter at the 1968 Canadian Grand Prix, Al Pease returned with his Castrol sponsorship and trusty Eagle Climax TF. Unfortunately, the world wouldn't be afforded the privilege of tasting his dust due to engine troubles, and earning our hero of heroes a fat failure to start. A setback for sure, though not one he'd let keep him down.
September 20th, 1969. Motorsport International Raceway, Ontario. It certainly wasn't in the fashion he had intended, but Victor "Al" Pease was about to make F1 history. While Castrol was no longer backing him, John Maryon offered the financial support he needed. And yes, the machine only known as Eagle Climax TF was still game. Al Pease qualified in P17 with a solid lap time of 1:28.5. That would, however, be the peak of his chapter here.
As the lights went out, fellow competitors were apparently passing and doubling him up immediately. No matter. He'd put his world-class defending skills to the test. Posing what Matrax Lubricants describes as a "fierce and absurd resistance" to anyone who tried to overtake him – which was apparently also deemed "incomprehensible" – he knocked a few rivals off course, causing several racing incidents. One particular incident involved Jackie Stewart, which gave Matra team owner Ken Tyrrell grounds to protest.
RELATED: 12-Year-Old Mike Tyson Would Beat Up Kids His Own Age… The Fight Their Dads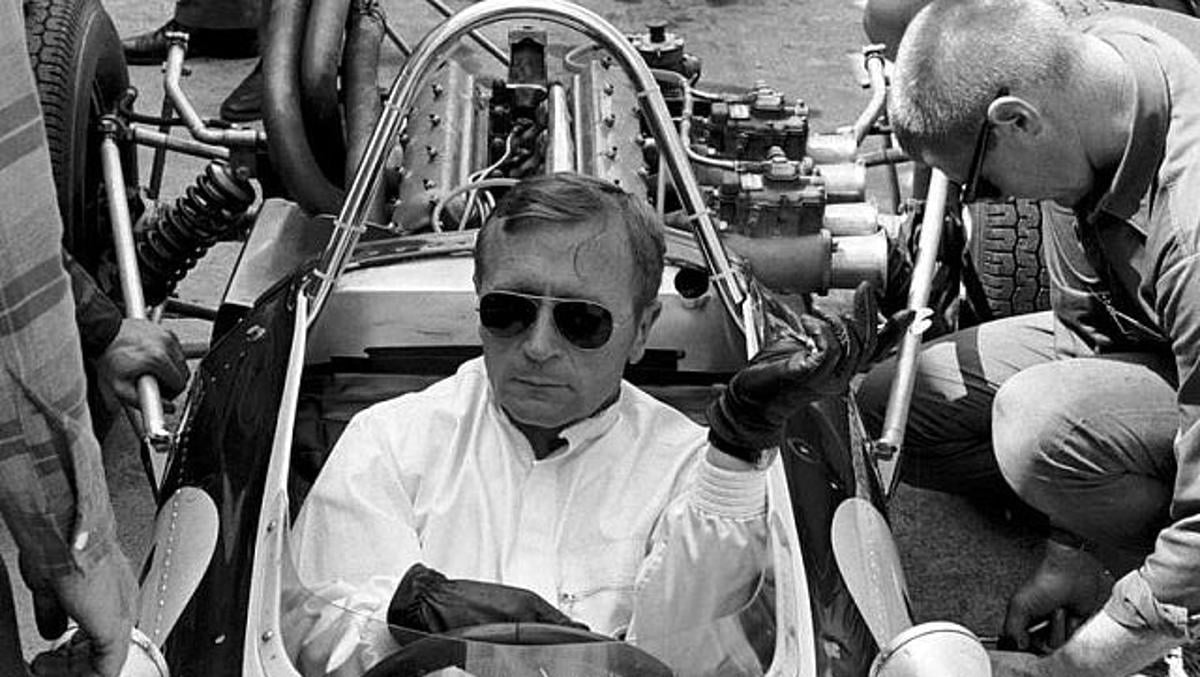 The race officials intervened. They ruled the Notorious PEA.S.E was driving at "excessively low speeds" and putting everyone else in danger. The black flag was waved, Al Pease was disqualified, and his time in F1 would come to a definitive end. With just 22 laps completed against the race leaders' 46, he packed his lil shinebox up and went home. It simply wasn't meant to be.
As a wholesome epilogue to this hilarious saga, Victor "Al" Pease actually found success elsewhere in domestic Canadian motorsport competitions after retiring from Formula 1, and would later be inducted into the Canadian Motorsport Hall of Fame circa 1998.
---
---
On May 4th of 2014, history's worst F1 driver died peacefully at his home in Sevierville, Tennessee aged 92.