The Austrian Grand Prix was an affair met with equal measures fanfare and frustration. Handing out rather ill-conceived and extremely reactionary penalties left, right, and centre, just about everyone maintains Formula 1 stewards (read: public enemy number one) cost McLaren's Lando Norris his first P2 race finish – and nobody was quite as vocal about it as former Top Gear personality, Jeremy Clarkson.
"F1 stewards. You are ruining the sport. Please, just resign. Go home," tweeted The Grand Tour host, before affirming his belief that Norris was the "real deal."

The five-second wrist slap was even deemed excessive by Red Bull Team Principal Christian Horner, who's driver – Sergio "Checo" Perez – was the one supposedly being "avenged" after being forced off the track limits by Norris. Checo himself would later cop two five-second penalties for similar incidents against Ferrari's Charles Leclerc.
"I said in the commentary that I didn't have a major problem with the Lando move," explains Horner.
---
---
RELATED: Is Lewis Hamilton's $147 Million Contract Extension A Sign Of Early Surrender For The 2021 Season?
"It was racing. It was hard racing, it was wheel-to-wheel. So then to get a penalty for that… I guess they gave themselves no choice when he had the same with Charles."

"But that's racing. Otherwise you're going to get drivers just chucking themselves off the circuit and claiming penalties, so it's a bit disappointing."
Incidentally, this wouldn't be the first occasion Jeremy Clarkson voiced his grievances regarding the wider sport of Formula 1. While some of his issues have since been "resolved" by Mercedes losing ground on its dynastic hegemony at the steady hand of Dutch-born Red Bull talent Max Verstappen and his team, the motorhead with a mouth made some (hilarious) points.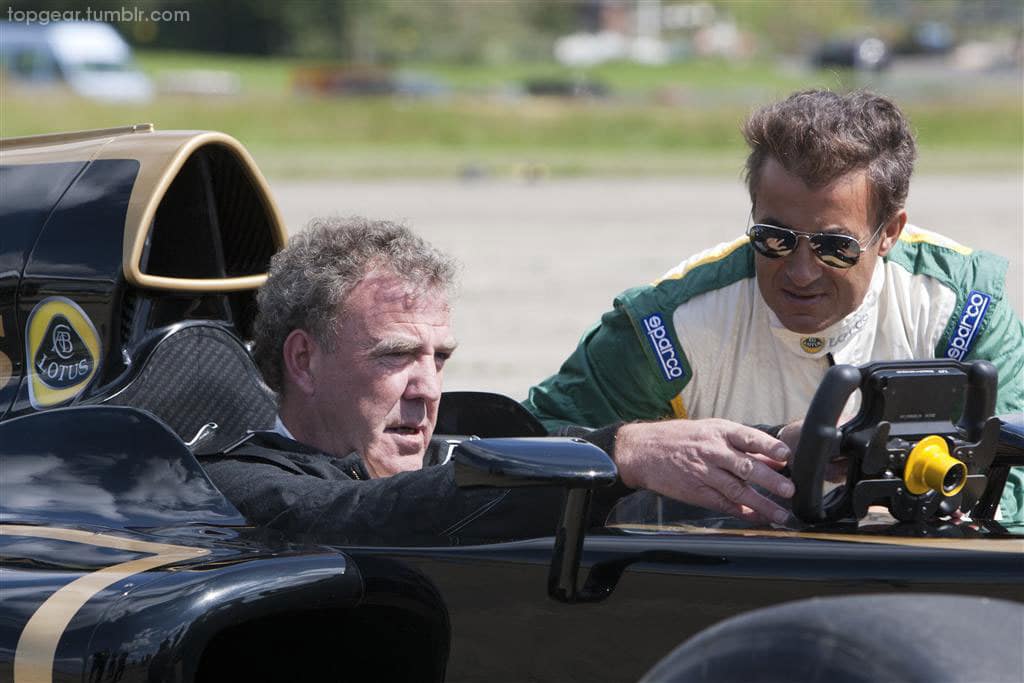 "Well number one… get rid of the stewards," Clarkson told Drivetribe.
"Dangerous driving is what the fans want. So if somebody does dangerous driving, I'd give them an extra five championship points."
"Number two – the cars have to be stronger. They have to be able to withstand, you know, wheel-to-wheel action without bits of front wing coming off."
---
---
Check out the video of Jeremy Clarkson explaining everything wrong with Formula 1 in just three minutes above.