Call it a horrific streak of bad luck. Call it a steep learning curve. Whatever the case, it's quite obvious Daniel Ricciardo hasn't been competing to the standard which made him a household name since signing with McLaren Racing. And arguably before that.
Initially, the Woking-based Formula 1 team readily jumped to his defence when criticised by media and fans alike, citing everything from a very necessary adjustment period to generic soundbites about "work to be done." But after a season and a half of consistently being outperformed by his younger teammate Lando Norris, McLaren Racing CEO Zak Brown has provided a painful dose of reality.
RELATED: Lewis Hamilton Throws In The Towel For 2022 Season Title Fight
---
---
"Lando definitely has an edge," admits Zak Brown.
"We obviously would like to see Daniel much closer to Lando and have a good inter-team battle. Daniel is just not comfortable yet with the car. We are trying everything we can, again it was a disappointing weekend."
"Short of Monza and a few races, it has not met his or our expectations of what we were expecting."
"I think all you can do is keep working hard as a team, keep communications going, keep pushing and hope that whatever is not clicking at the moment, clicks shortly."
While Daniel Ricciardo managed to score points for McLaren Racing in 13 of the scheduled 22 grands prix last season – winning his first race since the 2018 Monaco Grand Prix at Monza; McLaren's first victory since 2012 and first 1-2 finish since 2010 – this season has been incredibly lacklustre. With the key exception of his weekend on home soil, the Honey Badger simply hasn't been delivering:
Bahrain Grand Prix – P14 finish
Saudi Arabian Grand Prix – Retired
Australian Grand Prix – P6 finish
Emilia Romagna Grand Prix – P18 finish
Miami Grand Prix – P13 finish
Spanish Grand Prix – P12 finish
RELATED: Alpine Is Finally Making A Decision On Fernando Alonso & Oscar Piastri
---
---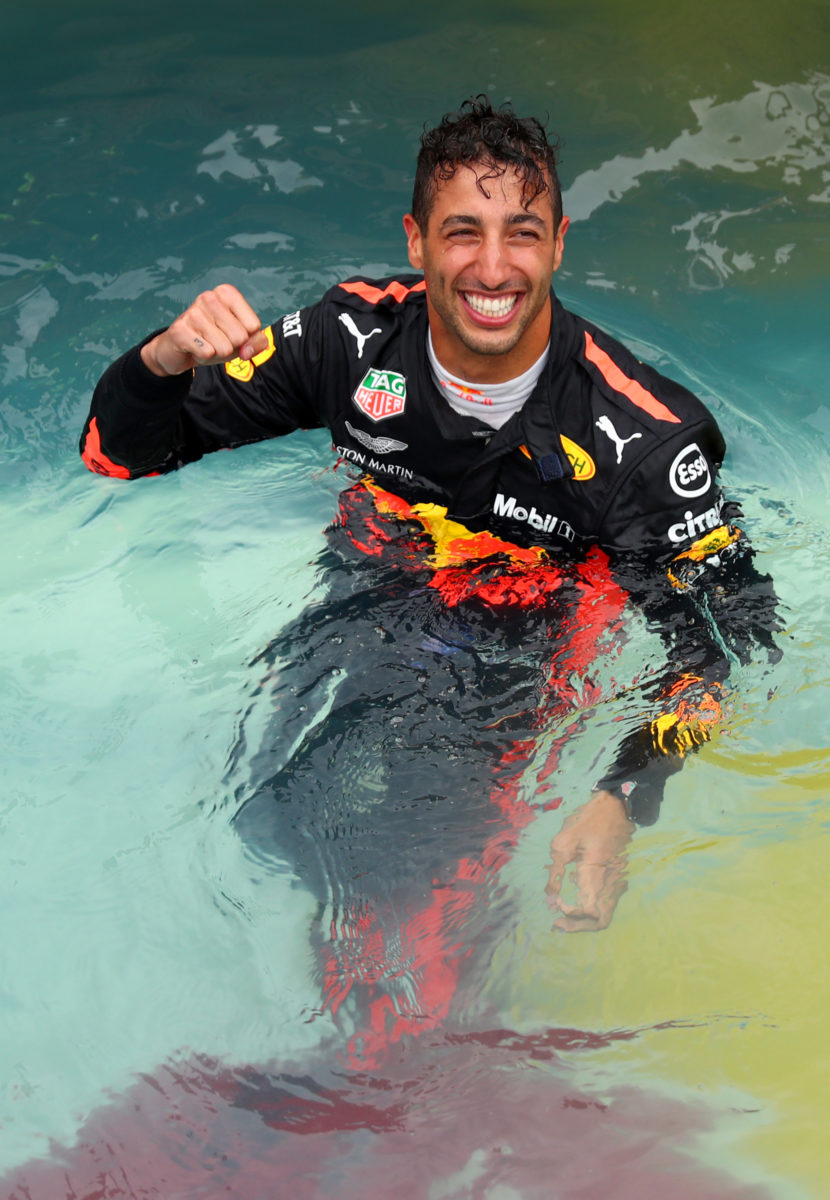 Once upon a time, many believed Daniel Ricciardo was within inches of a world championship title. Sadly, we're now looking at another Mark Webber scenario. A tale of "almosts." And as his stardom gradually extinguishes, another begins to burn bright.
"I think it also points to how good Lando is when you look at the gap between Charles and Carlos, the gap between Max and Sergio," adds Zak Brown.
"There are gaps between team-mates and I think Lando is one of the best drivers in the world at the moment, and I think it also is kind of a compliment to how good Lando is when you see the gap that exists."
Currently, Daniel Ricciardo is ranked 12th place on the 2022 Formula 1 Driver Standings with just 11 points, whereas Lando Norris is ranked 7th with 39 points. It's only a matter of time before another round of musical chairs is played on the grid — hopefully to the benefit of another young Aussie talent waiting in the wings for a seat.