Formula 1 star Lando Norris is understandably "shaken" after his £40,000 / $75,000 Richard Mille prototype watch was stolen in a robbery at Wembley Stadium, during the chaotic aftermath of Italy's Euro 2020 victory against England.
The 21-year-old McLaren driver was reportedly ambushed near his car by a group of men. According to The Sun, eyewitnesses spotted one suspect physically restraining him while another tore the watch straight off his wrist. It's a small miracle they weren't in the mood for a bit of grand theft auto immediately after – given the McLaren GT they were standing right next to is valued at approximately $300,000.
"McLaren Racing can confirm that Lando Norris was involved in an incident after the Euro 2020 final match at Wembley, during which the watch he was wearing was taken," the F1 team issued via statement.
---
---
RELATED: Paris Thief Swipes $1.2 Million Richard Mille Right Off The Wrist
"Thankfully, Lando was unharmed but he is understandably shaken. The team is supporting Lando and we are sure that racing fans will join us in wishing him all the best for the British Grand Prix this weekend."
"As this is now a police matter we cannot comment further."
The specific model of Richard Mille watch stolen from Lando Norris has yet to be confirmed, nor is it exactly a priority in the face of his personal safety. Some theorise it was the 50mm RM 11-03 McLaren Automatic Flyback Chronograph with a carbon TPT case, orange quartz TPT, and black skeletonised dial regularly worn by the motorsport talent.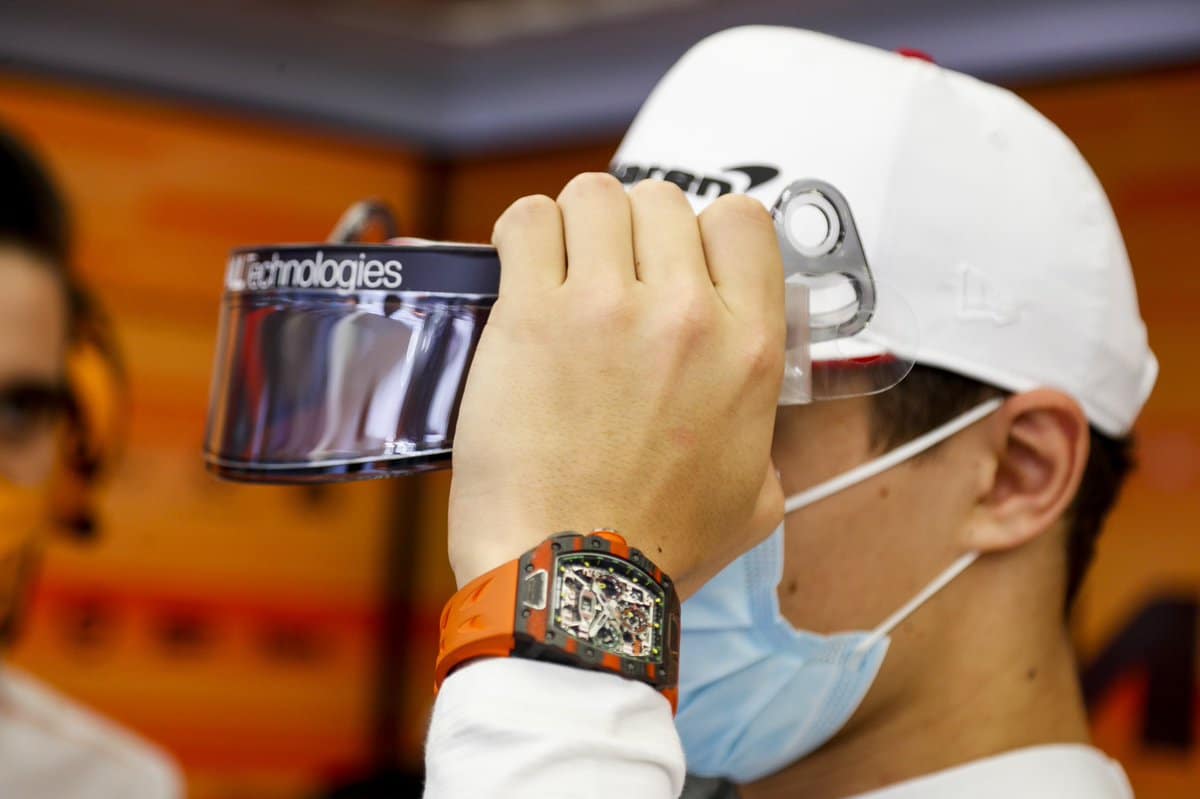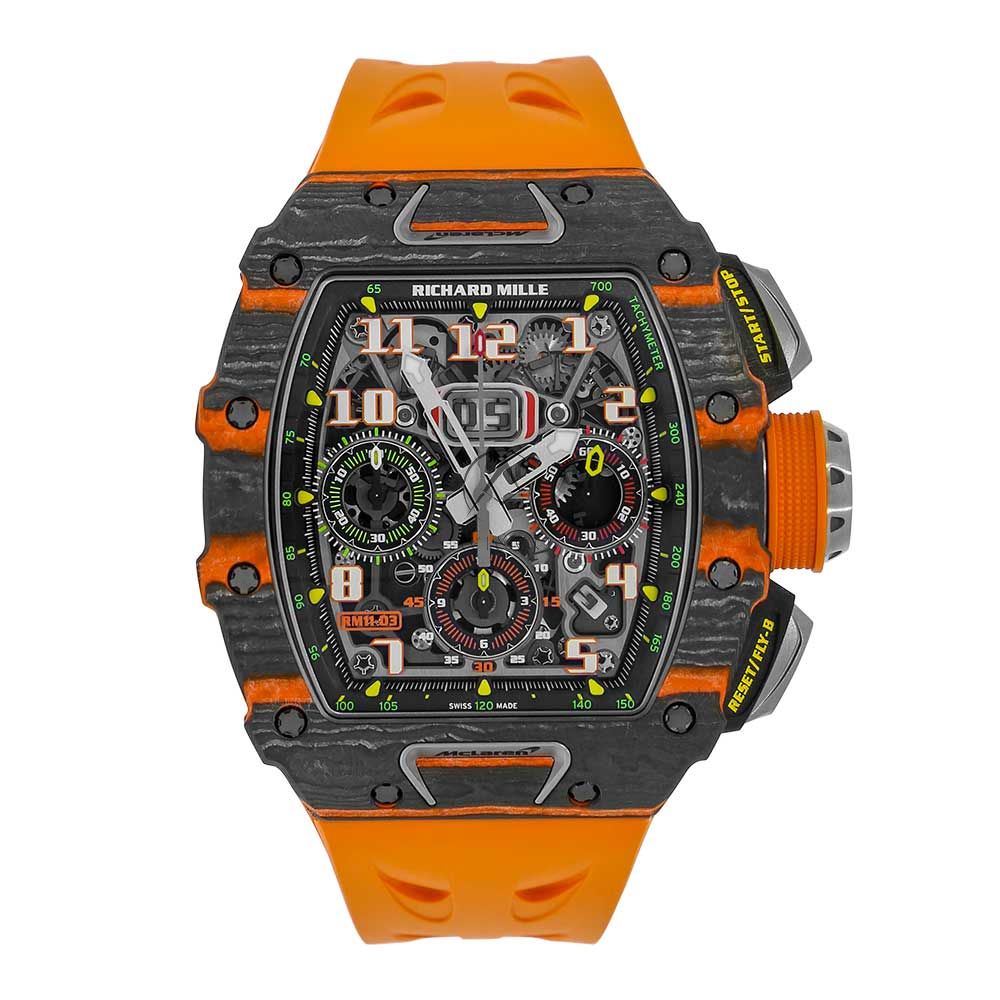 Limited to just 500 pieces and initially offered exclusively to McLaren owners, the only detail here that doesn't quite line up with the existing story is its far heftier price, exceeding the US$300,000 (AU$400,000) benchmark these days. But in the event it was indeed the RM 11-03, it certainly wouldn't be hard to miss on a hooligan's wrist or at the local pawn shop, given the distinctive shade of mandarin.
RELATED: WATCH – Jeremy Clarkson Explains Everything Wrong With Formula 1
The Norris robbery wasn't the sole incident that evening, either. 2,500 ticketless and belligerent fans stormed through the gates, evading security, and taking seats others had paid for. The obligatory skirmishes, bottle-breaking bullshit, and so forth also occurred.
---
---
"We will do a full review and we will work with the police to catch anyone involved and make sure we can prevent it ever happening again," Football Association's Mark Bullingham told BBC Radio Four.
"Anyone caught will obviously be banned and have the right action taken against them."
"We run a stadium, not a fortress. We have got a fantastic security team at the stadium and they had never seen anything like it."