The Monaco Grand Prix and Formula 1 are practically synonymous. With the exception of a few historic interruptions/cancellations, since 1929, motorsport's elite have navigated the insanely tight corners of this iconic street circuit to pursue one of the most prestigious race victories available. Right next to taking P1 at the Indianapolis 500 and breezing past the chequered flag at 24 Hours of Le Mans (which together form the coveted Triple Crown).
But as the Monaco Grand Prix approaches the final year of its Formula 1 contract with financial negotiations reportedly set to be hostile, in addition to an increased level of scrutiny regarding Monaco's boring one-dimensional nature — i.e. F1's slowest corner in the Grand Hotel Hairpin (30 MPH), virtually zero overtaking opportunities — the principality is now at risk of being dropped from the calendar altogether.
RELATED: Las Vegas Will Host A Formula 1 Street Race In 2023
---
---
Heritage, Historic Value, & One Helluva Party
"It would be a bad move for both parties," Scuderia Ferrari driver and Monaco native, Charles Leclerc, says of this past weekend's sell-out event (approximately 68,000 ticket holders FYI).
Leclerc's defence certainly holds weight considering how the Monegasque seems perenially cursed whenever he gets behind the wheel on home turf. Or perhaps the bloke's simply holding out until he can secure that long-awaited W.
"I have never known Monaco without F1… F1 without Monaco for me is not F1."
"Monaco is one of the best tracks out there. In terms of qualifying, there are no places I enjoy as much here, and where the driver can make as much difference."
"The races are so close. The danger, you can still feel it because you really have the sensation of speed and in terms of qualifying it is probably the most exciting of the year."
"I agree in the races there are maybe some things we could change here and there to help overtaking. But in terms of challenge for the drivers, it is one of the toughest challenges of the year and a track like this should stay on the calendar."
RELATED: Fun Fact, Every Time Ferrari Has Taken Pole & Won The Opening GP… They Win The Championship
---
---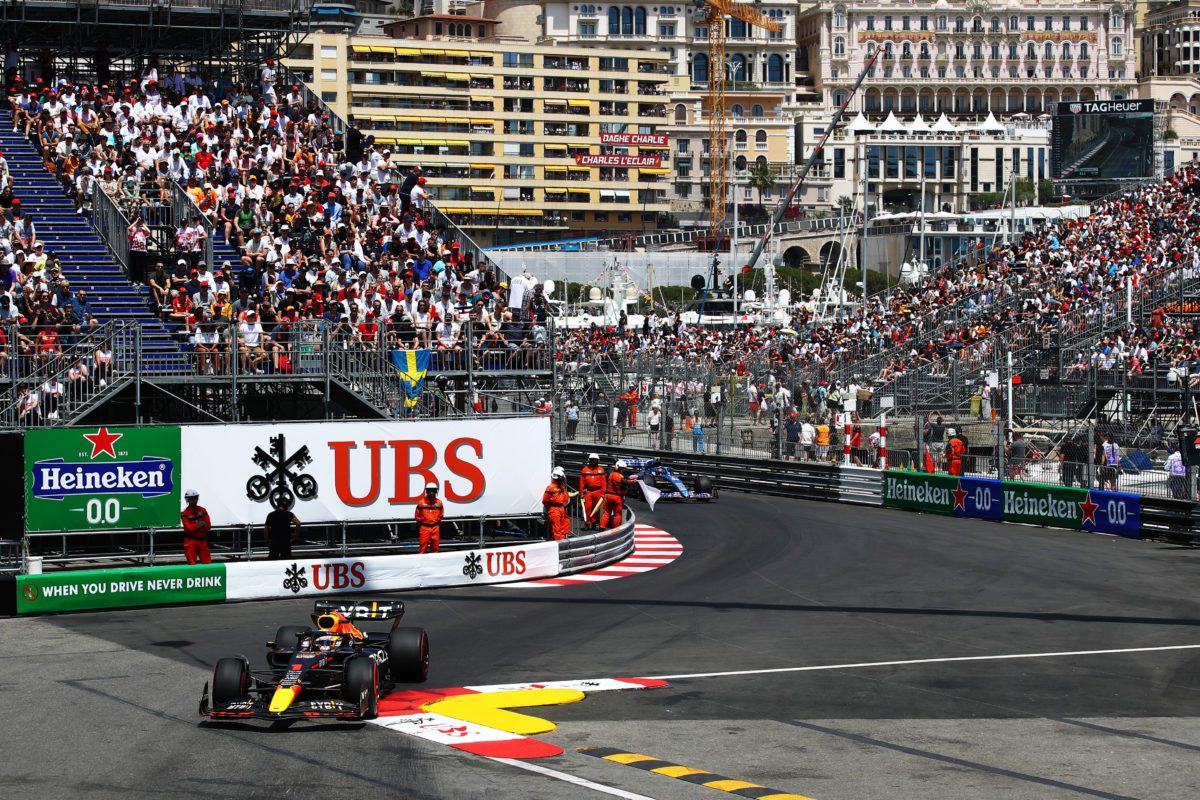 Leclerc isn't exactly the sole party who'd like the Monaco Grand Prix to remain in place, either. Whether it's due to tradition, the sheer thrill of the storied 3.34-kilometre run, or a bloody cracking weekend to sink endless flutes of champagne and rub shoulders with the glitterati… just about every driver on the grid believes Monaco still has a place in modern Formula 1.
"I think if they would propose the plans nowadays with how the track layout is, probably it would not be on the calendar," explains Red Bull Racing's reigning world champion Max Verstappen.
"But I think because of the historic value, it belongs on the calendar"
"It has a unique kind of aura about it," says McLaren Racing's Daniel Ricciardo.
"There's only one circuit that I've ever rocked up to the track on a boat. You pass one boat — which is huge — and then the next one's bigger and then bigger. It's literally surreal."
"I think it has to be in the calendar," states two-time world champion and current Alpine F1 driver Fernando Alonso.
"Before 2011 or whatever, there were no overtakings in Budapest or in Barcelona or in Singapore, and they were not talking about removing those races."
"This is one of the most exciting if not the most exciting race weekends of the year."

---

---

Sir Lewis Hamilton, 7-Time World Champion & Mercedes F1 Driver
"It's one of the crown jewels of our sport. So I'm not really sure it would be great to lose it."
So we've heard the arguments "for." What about the arguments "against"?
Money Talks, Bullshit Walks
According to The Washington Post, the Monaco Grand Prix forks out a "nominal" annual fee of around US$15 million to host its Formula 1 event, whereas others pay closer to US$60 million. And while the organisation isn't looking to extort a king's ransom out of the sovereign city-state, it does expect a little more.
Especially in light of the fact Monaco enjoys the unique privilege of its own trackside advertising and corporate sponsorship deals instead of an F1-prescribed run sheet of brand agreements, e.g. reserving prominent trackside signage for TAG Heuer, a rival to F1's official timing partner Rolex.
The cherry on top of this autonomy sundae? Much to both Formula 1 and the spectator's chagrin, Monaco is also the only race on the calendar where the broadcast isn't helmed by the regular broadcast, often resulting in sub-par coverage that misses important incidents and key battles in favour of local or French drivers.
RELATED: After A Year Of Excuses, McLaren F1 Gets Brutally Honest About Daniel Ricciardo
"I think Monaco has had a very advantageous commercial agreement with Formula 1 forever, and I think all Formula 1 is trying to do is to get a commercial agreement in place that's more consistent with the other venues, while recognising its importance on the calendar," offers McLaren Racing CEO Zak Brown.
"I think Formula 1 is now of a size and scope that it's bigger than any one team, bigger than any one driver, and bigger than any one race. I think, of course, none of us would want to see Monaco go but also understand as commercial rights holders."
---
---
"They need to have an arrangement that's more consistent with the other venues given the demand of tracks that want to host grands prix."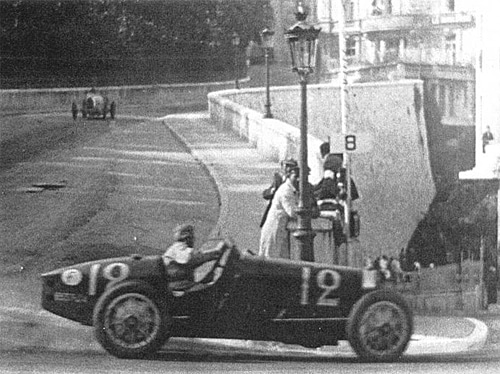 "If Monaco was a new circuit coming onto the calendar now and they said, 'Well you're going to have the lowest fee of every single circuit, you're going to go there and you can't overtake'… it would never be accepted onto the calendar," Red Bull Racing Team Principal Christian Horner pointed out during the Miami Grand Prix, the Formula 1 schedule's latest addition.
"I think that you've got to evolve. If you stand still, then you're going backwards, and I think that applies to all aspects of this sport."
"We accommodate Monaco because of its heritage and because of its history. That's it."
"It's not enough to have a pedigree anymore. You also have to demonstrate that you are keeping up," says Formula 1 CEO Stenafo Domenicali.
"We know we have to balance the arrival of new races with historic grands prix and tracks that must continue to be part of our calendar."
"The arrival of offers from new promoters has an advantage for the F1 platform, and that is to force the organisers of traditional grands prix to raise their level of quality — in terms of what they offer the public and infrastructure and management of the event."
Which brings us to the technical side of things…
---
---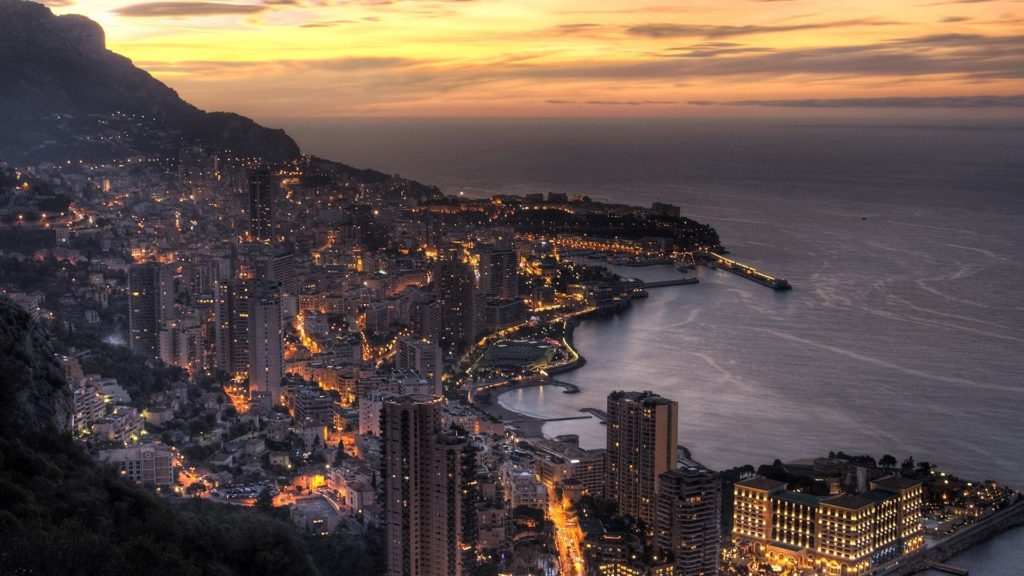 A New Era Of Racing
The cars have never been bigger. The demand for close racing has never been higher (hence the regulation update). These factors simply don't make a case for a street circuit like Monaco.
"The problem with making physical changes is that the nature of Monaco — a 0.8 square-mile country hanging off a cliffside over the Mediterranean — means there is no obvious space in which to change the track," writes Laurence Edmondson of ESPN.
"There has been talk in the past of extending the circuit to the left before the tunnel, making use of a relatively straight piece of road along the beach."
RELATED: Formula 1 Season Could Soon Feature 30 Races With New Events In Africa & China
But as we know, those talks have ultimately led nowhere. A combination of a) the logistical difficulties associated with such an endeavour, and b) Monaco itself being adamant it doesn't require any changes.
"I thought about that sometimes, but whether it would improve overtaking, I don't know," adds Charles Leclerc.
"Maybe you could go left before the tunnel and do a big straight there, but how feasible that is… I'm not sure.
"Of course the overtaking is difficult, but I think what we all love as drivers is the challenge, especially in qualifying: to do that lap. Pushing that hard."
---
---
"There are no tracks in Formula I that come close to the adrenaline we get here."
Financial debate, practicality, and entertainment value aside — as for whether the Monaco Grand Prix has a future in Formula 1 from an official standpoint, we'll just have to wait and see how the negotiation process plays out.