The only certainties in life are death, taxes, and Netflix renewing its hit docuseries Formula 1: Drive To Survive – specifically season 5 and season 6, in this case – which also hails the return of Box To Box Films' Academy Award-winning executive producer James Gay-Rees (Amy, Senna) and Paul Martin (Diego Maradona).
"Formula 1 and Netflix can today confirm that the highly popular series Formula 1: Drive to Survive has been renewed for a fifth and sixth season," reads the issued statement.
"The series has grown in popularity over time with Drive To Survive season 4 attracting the biggest audience to date and breaking into the weekly Top 10 in 56 countries."
---
---
RELATED: Why Max Verstappen Boycotted Netflix's 'Drive To Survive' Season 4
"Offering unprecedented access, the new season will once again take fans behind the scenes to witness first-hand how the drivers and teams prepare to battle it out for the 2022 and 2023 championships."
"The series will offer never-before-seen footage and interviews from the sport's biggest names."
… or as defending champion Max Verstappen would call it: fake drama.
As you will have gathered by the tone of the opening paragraph, this latest development could not be more unsurprising given a) the streaming numbers, and b) what Drive To Survive has accomplished for the elite motorsport's profile.
According to data provided by Stake, here's how "The Netflix Effect" has changed Formula 1 forever:
In terms of audience growth, the biggest explosion in popularity since Drive To Survive first hit Netflix streaming queues was experienced by the United States, to the point where the Formula 1 calendar has committed to a second American race in Miami and recently earmarked Las Vegas for next season
This is no small feat considering the Land of the Free/Home of the Brave has its own thriving ecosystem of motorsports, one that (previously) left very little room for its sexier European counterparts
US Grand Prix attendance numbers in 2018: 264,000 vs US Grand Prix attendance numbers in 2021: 400,000
In terms of revenue, the dollar figure has climbed from a respectable US$1.15 billion in 2020 to US$2.14 billion in 2021 (+86%)
RELATED: Netflix's 'Drive To Survive' Was Almost A Red Bull-Only Series
---
---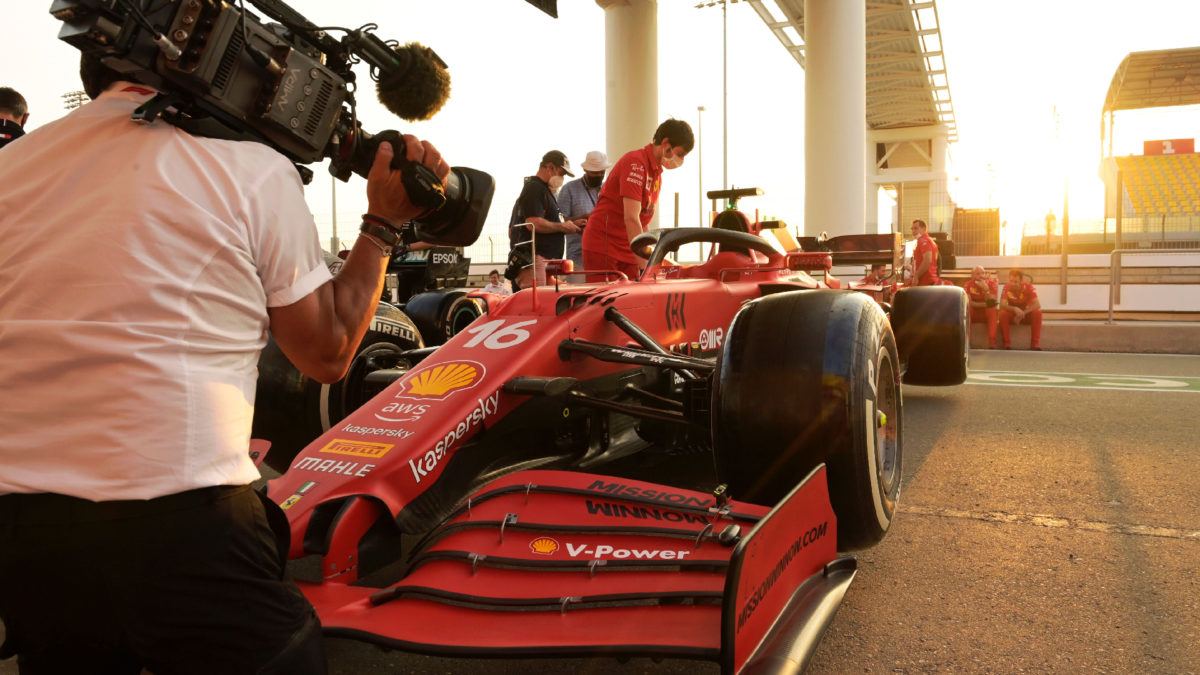 Formula 1's Liberty Media-owned stock (NASDAQ: FWONA) has also increased in price by a noticeable margin, returning +62% since Drive To Survive season 1 premiered in March 2021
This year, the total fanbase is on track to exceed a billion with 77% of new viewers who entered the fold in the past two years currently aged between the coveted demographic of 16 to 35
Races now average approximately 70 million viewers, the final race of the 2021 season (Abu Dhabi Grand Prix) beating Super Bowl LVI in eyeballs: 108.7 million simultaneous viewers vs 101 million simultaneous viewers
The cherry on top? Social media growth: 49 million followers with 40% growth annually and 1.5 billion aggregate social media engagements – in other words, all F1 content is practically viral content
"For many F1 loyalists, the tail is now wagging the dog," writes Andrew Lawrence of The Guardian.
"With ESPN's carriage rights set to expire after the 2022 season, Netflix has been bandied about as a potential successor. Such a move would do as much to consolidate F1's audience as blur the lines between sport and entertainment, fact, and truthiness."
"For the sports' existing fans, it could spell the end of fairness and objectivity in its 75-year history. But it sure sounds like damned good TV."
Long story short, if you thought it was impossible to navigate the crowds during this year's Grands Prix, just wait until you see what Drive To Survive season 5 and season 6 do to race weekend attendance numbers. And flight/accommodation demand. Shudders.
Keep an eye out here for updates on Netflix's Formula 1: Drive To Survive season 5 and season 6 here.
---
Have you heard? Netflix is also in the process of creating a Drive To Survive-style docuseries about the PGA Tour and professional tennis with Box To Box Films, the latter of which has also recently dropped another series about surfing via Apple TV+.
Check out what we know about them below: