From rival teams to the fans, just about everyone affiliated with Formula 1 wants to see Australia's Oscar Piastri ditch his reserve driver duties for the big times – and depending on what Alpine F1 decides in the coming weeks vis-a-vis two-time world champion Fernando Alonso, Piastri might soon be making his long-awaited debut.
For context, while Alpine has already locked in Esteban Ocon for a long-term contract, it has yet to confirm who will partner the French motorsports talent next year. And with Alonso's current contract set to expire at the end of this season, the BWT sponsored team finds itself at a crossroads:
Stick with a proven veteran of the grid whose best days are probably behind him,

or

Take a chance on the young gun who won the F3 and F2 championships in consecutive years.
RELATED: Porsche & Audi Are Joining Formula 1 In 2026
---
---
"We haven't thought that through yet because it's a little bit early," admits Alpine F1 Team Principal Otmar Szafnauer.
"But around Silverstone [2022 British Grand Prix], we will probably be talking about it."
In the event Alpine F1 chooses to sign Fernando Alonso for another few years, as certain sources have asserted, fear not. There is a Plan B.
Amidst the news of a possible mid-season driver change which was first reported by Spanish Formula 1 journalist Albert Fabrega, Sky Sports' Ted Kravitz shed light on the latest paddock rumours surrounding Oscar Piastri and Williams F1.
"I know I said you might see Oscar Piastri potentially at Aston Martin, but it seems I was wrong about that," Ted Kravitz revealed after the Emilia Romagna Grand Prix.
"Oscar Piastri/Alpine are looking at Williams potentially as a place for him next year."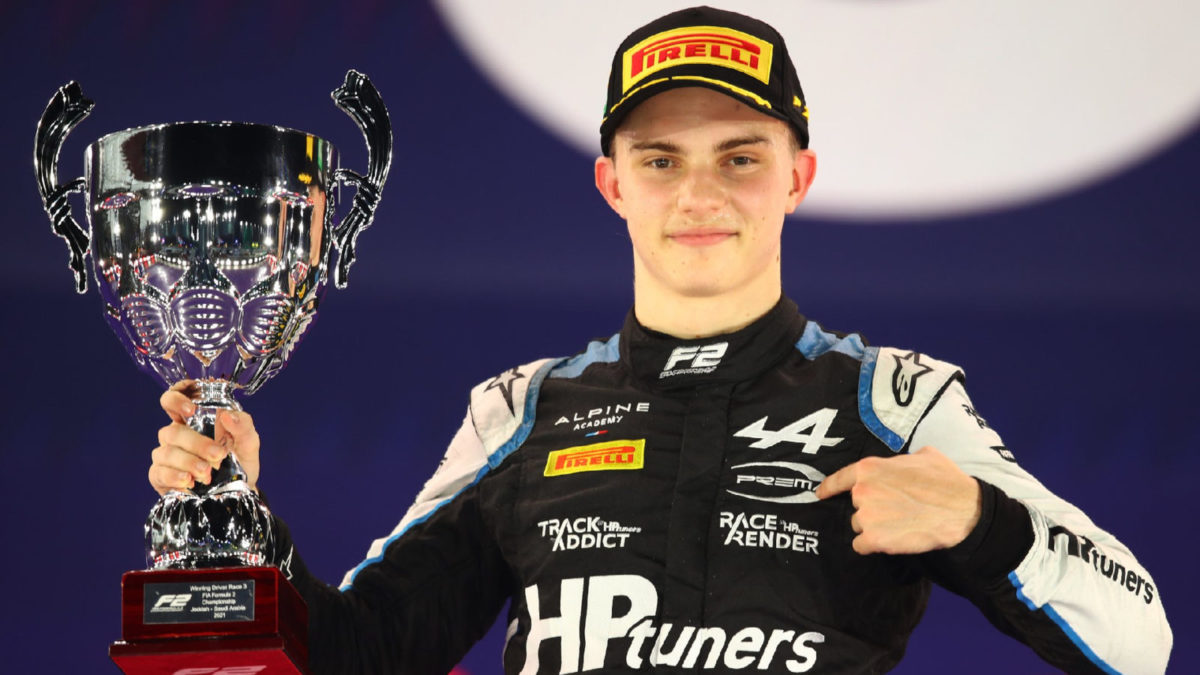 RELATED: Williams Is Apparently Keen To Give Oscar Piastri A Formula 1 Seat
---
---
"I don't know if that will be in place of Alex Albon or Nicholas Latifi as both are very happy and ensconced within this team at Williams, but it's one to look out for later in the season."
Prior to the bombshell reveal, a loan agreement between Williams F1 and the French team had been alluded to by the latter's CEO Laurent Rossi.
"If it's a solution that allows me to get him back at some point, I might think about it. I'm not opposed to the solution," explained Alpine F1 CEO Laurent Rossi.
"You understand I want to develop Oscar – I don't want to leave him sitting on the bench waiting forever."
RELATED: Drake Lost $330,000 Betting On Charles Leclerc To Win Spanish Grand Prix
Kravtiz may have diplomatically tiptoed around the glaringly obvious, but it's quite clear who would face the chopping block to make room for the Aussie young gun. Hint: it ain't Alex Albon.
Nicholas Latifi has consistently been outperformed by his teammates – former Red Bull Albon this season, Mercedes' George Russell before that – and has recently raised questions about whether he truly deserves his seat at Formula 1.
---
---
Throughout Latifi's three seasons in motorsport's elite tier of competition, he's only managed to accrue a grand total of seven points. And the (expensive) mistakes are beginning to pile up.
Guess we'll just have to sit tight and see what Alpine F1 decides to do with Fernando Alonso and Oscar Piastri come July.