The chatter surrounding Volkswagen Group's entry/re-entry into Formula 1 is once again heating up after leaked documents indicated Porsche plans to acquire half of Red Bull Technology (the entity running the Milton Keynes-based squad).
The filing described as "reliable" by an official Red Bull Racing spokesperson revealed Porsche had petitioned Moroccan race authorities on July 8th of this year in regards to an impending 10-year deal with the F1 outfit.
While the 50% purchase specifically involves Red Bull Technology, which manufactures the Red Bull team's chassis, it is understood the partnership will also extend to the team itself.
---
---
RELATED: Confirmed – Porsche & Audi Are Joining Formula 1 In 2026
"Details regarding how the deal is to be structured are not finalised, say sources close to the matter," writes Hanna Elliot of Bloomberg.
"Instead, phone conversations and email exchanges with insiders at both parties suggest that questions persist regarding how much technology Porsche will supply Red Bull Racing, compared to its Red Bull-owned sister racing team, AlphaTauri."
"Also unresolved are questions as to which brand will have the ultimate power to name drivers for a joint race team."
Of course, Porsche might not be the only member of the Volkswagen family on track to hit the grid. A few months prior, CEO Herbert Diess confirmed Audi will also be getting in on the action by 2026.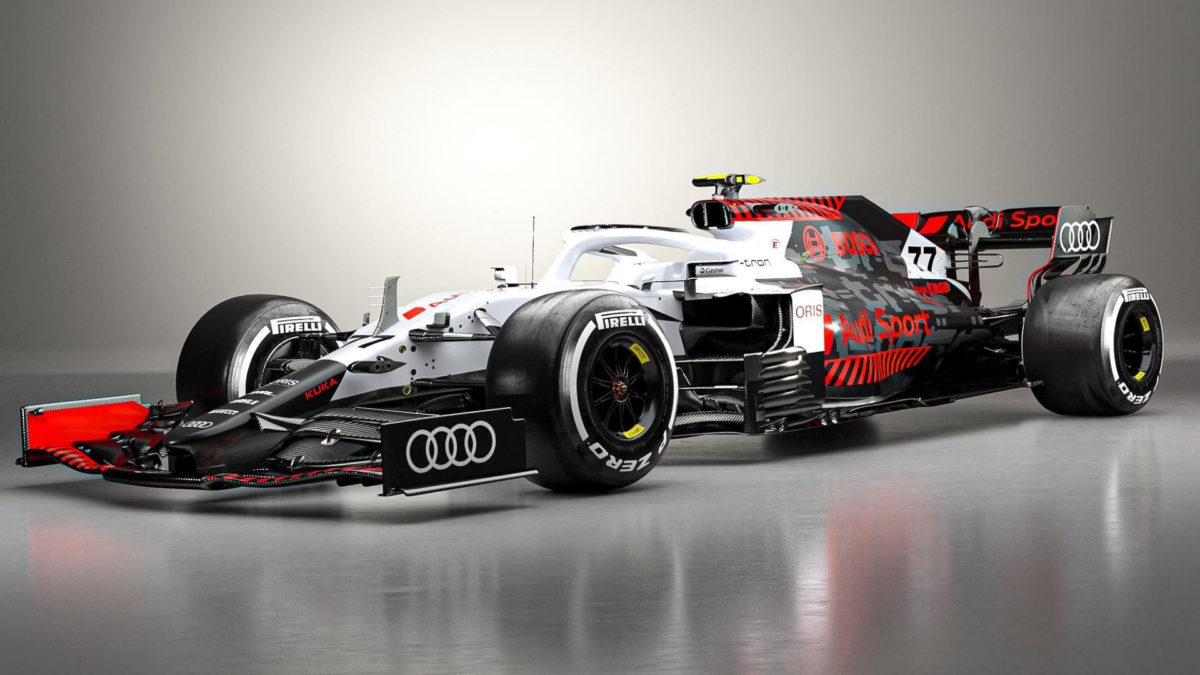 "You just run out of arguments," said Herbert Diess.
Around the same time, Diess stated Porsche's preparations for entering Formula 1 were a little more concrete than Audi's, which certainly lines up with everything we're now learning.
---
---
The latest paddock rumour? Similar to the impending deal between Porsche and Red Bull, Audi has an appetite for Sauber F1, and a takeover would effectively muscle Alfa Romeo out. But, again, it's still very early days on this front.
RELATED: Sebastian Vettel Is Retiring At The End Of 2022
Currently, the inside word is that Porsche and Red Bull could reach an official agreement "by the end of summer" – though not as soon as August 4th, as some reports have suggested.
Here's how Porsche has previously fared in Formula 1 (which admittedly yielded a mixed bag of results):
1961 – Porsche 718 RSK is promoted to Formula 1
1962 – Porsche 804 produces sole constructor win in championship race (Dan Gurney, French Grand Prix)
1963 – Porsche withdraws at the conclusion of the '62 season
1983 – Porsche returns to supply water-cooled V6 turbo engines for McLaren (badged as TAG units)
1984 – TAG-Porsche wins constructor championship, earns Niki Lauda world title
1985 – TAG-Porsche wins constructor championship, earns Alain Prost world title
1986 – TAG-Porsche earns Alain Prost world title
1991 – Porsche returns as an engine supplier with "disastrous results" – fails to score a single point, fails to qualify for over half the races that season [exit]