No one likes walking onto the first tee after a long period away from the course, only to slice it two fairways over in front of your boss or the boys. Practice is essential to keeping your swing perfect, and what better way to do it than at one of the 9 best golf driving ranges in Perth.
We've sifted through the courses and ranges on offer to select the 9 best driving ranges in Perth for Western Australians in 2021, in no particular order.
---
The 9 best driving ranges in Perth for 2022
Wembley Golf Driving Range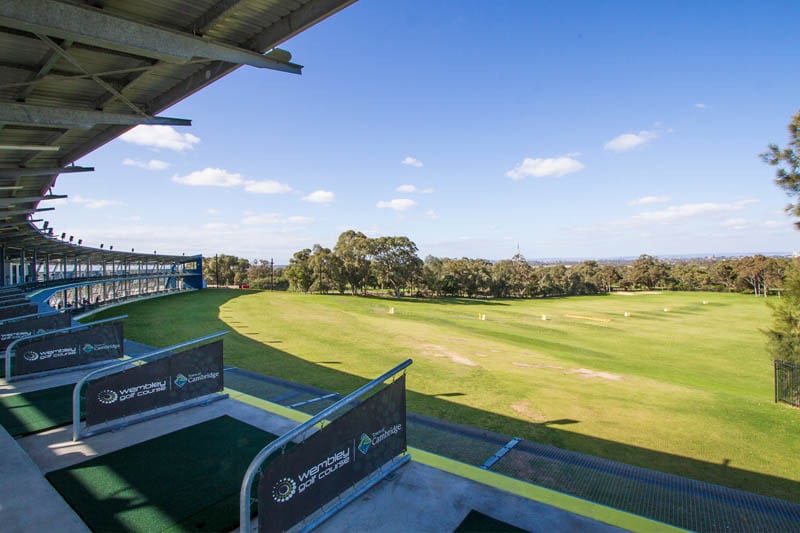 Although cheekily self-titled as 'Western Australia's premier golf driving range', we'd have to agree with Wembly Golf Course and their state-of-the-art facility. 'The Swing' Driving Range features 80 fully automated bays on two levels overlooking Perth's CBD. Players are automatically delivered a ball to their tee with the ability to also control tee height via touch screen technology.
---
---
Address: Wembley Downs
Contact: (08) 6280 1300
Opening Hours: 6 AM most days (check website for variations)
---
Murdoch Pines Golf Driving Range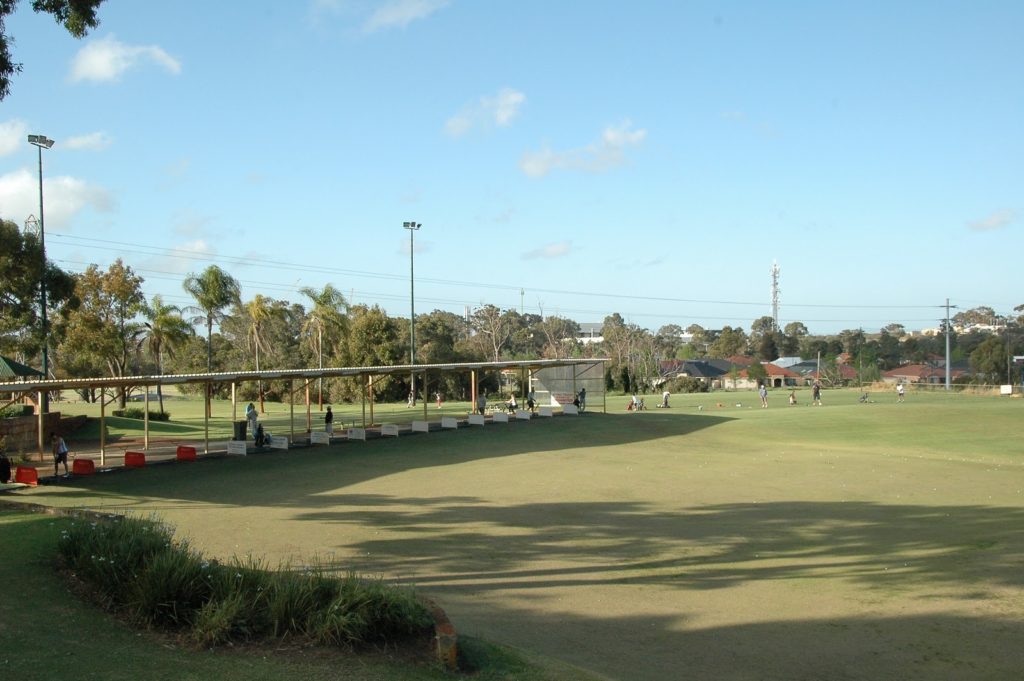 Boasting a stacked facility with 25 floodlit bays, the Murdoch Pines driving range is one of the very few driving ranges in Perth that provides both shaded and grass tee-off areas in one facility. There are also two well-maintained chipping greens, a practice bunker and a large putting green to sharpen your short game.
Address: 24 Baker Ct, North Lake
Contact: (08) 9310 3199
Opening Hours: Monday – Sunday (9 AM – 7 PM)
---
Rockingham Driving Range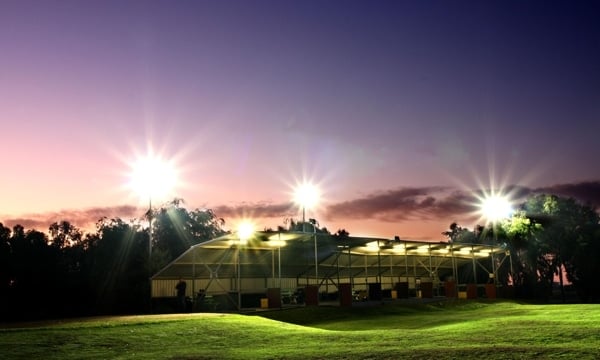 Roughly 35 mins south of Perth is the Rockingham Driving Range, a full 250-metre range with 10 spacious undercover bays and a collection of grass tees. Punters can also improve their chip, bunker, and putting games across the floodlit facilities during night practice.
Address: 1521 Ennis Ave, East Rockingham
Contact: 0447 464 653
Opening Hours: Monday – Sunday (10 AM – 6 PM)
---
Perth Golf Centre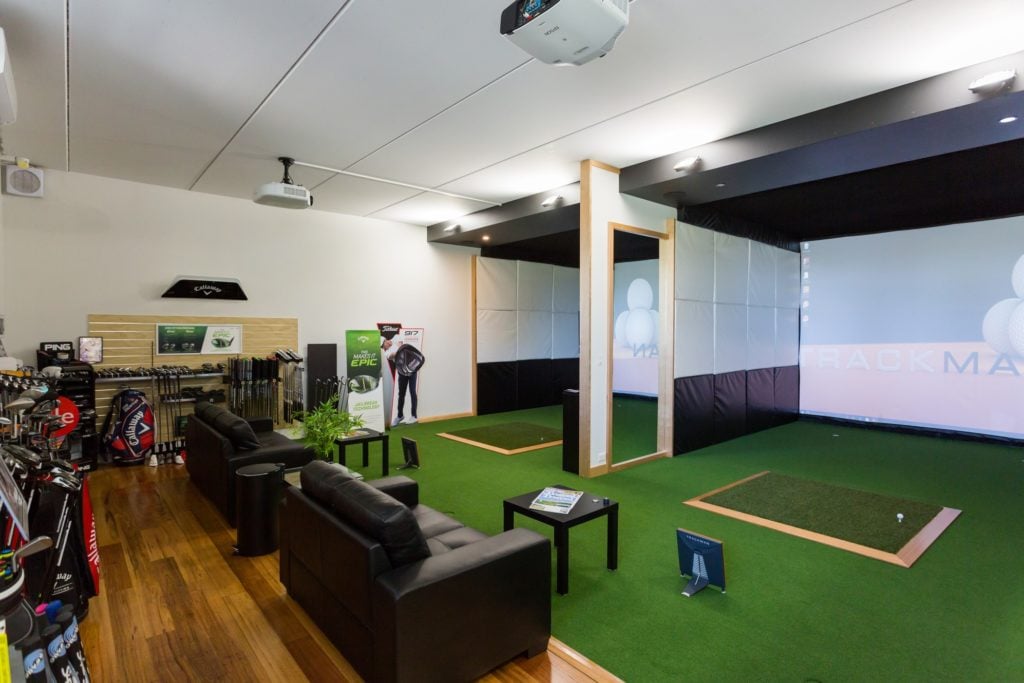 If your chances of getting on the golf course or limited, or you're after a unique experience to entertain clients, then Perth Golf Centre is going to tick all your boxes. Enjoy a few beers and play St Andrews from one of four Trackman electronic golf bays at this indoor golfing range.
Address: 60 Hayes Ave, Yokine
Contact: (08) 6184 8819
Opening Hours: Tuesday – Saturday (9 AM – 5 PM)
---
---
---
Whaleback Golf Course
Second only to Wembly Park, Whaleback Golf Course and its dedicated two-storey facility offers one of the best driving ranges in Perth. The day and night range features automated tees and is fully protected from the elements. 12-month memberships for the range start at $125 and get you 50% off range buckets during off-peak times, among other savings.
Address: Whaleback Ave, Parkwood
Contact: (08) 9457 8999
Opening Hours: Monday – Thursday & Sunday (7 AM – 8 PM); Friday – Saturday (7 AM to 7:30 PM)
---
Collier Park Golf Course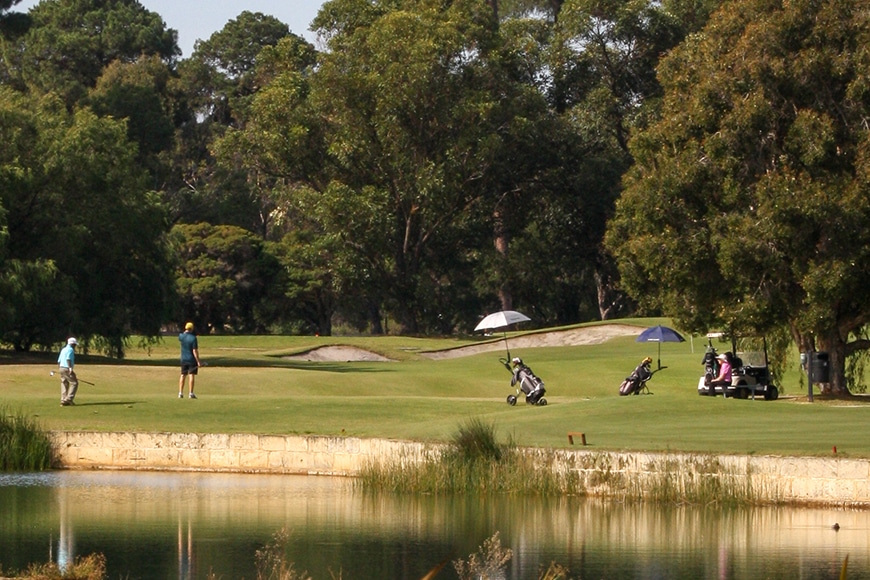 Unbeknown to many, Collier Park Golf course also boasts one of the largest grass tee hitting areas in Western Australia, with up to 20 bays available on lush grass in the summer and mats during winter. The driving range is open 7 days a week during daylight hours.
Address: Hayman Rd, Como
Contact: (08) 9484 1666
Opening Hours: Daylight hours
---
Carramar Golf Course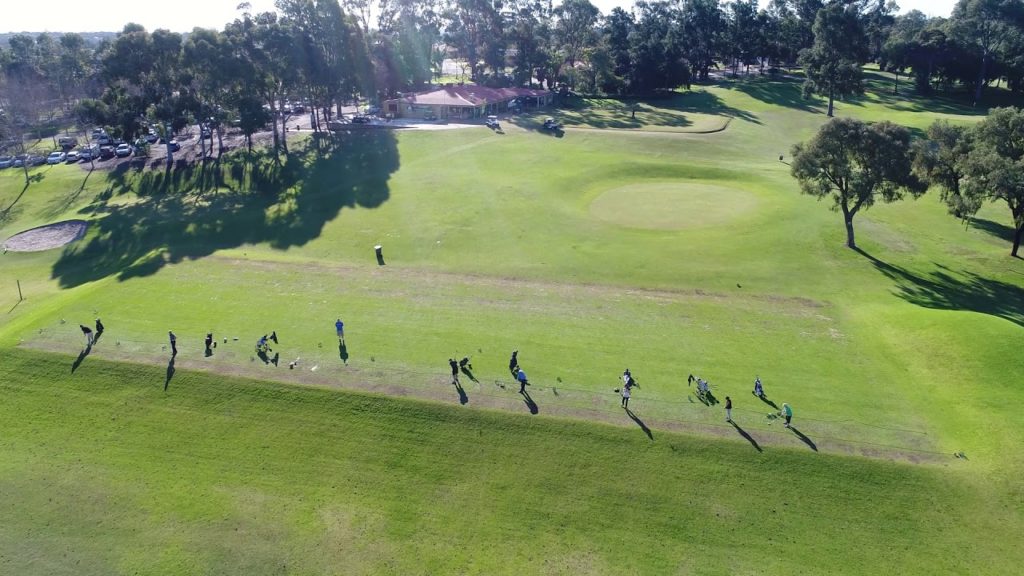 Measuring an impressive 150 metres wide, Carramar Golf Course boasts Perth's largest grass driving range. Sharpen your game aiming for one of the many target greens or polish off your putting, chipping and pitching just next door.
Address: 61 Golf Links Dr, Carramar
Contact: (08) 9306 1133
Opening Hours: Monday – Sunday (6 AM – 6:30 PM)
---
Maylands Peninsula Golf Course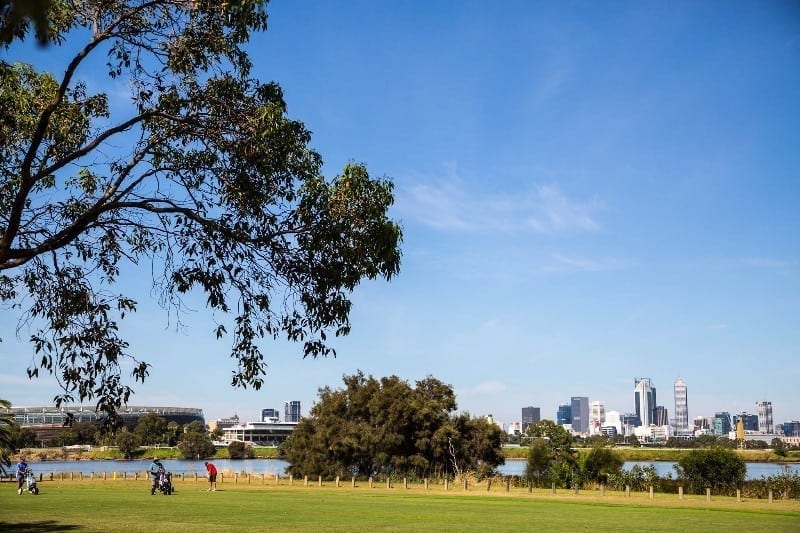 Before winding up for 18 holes at Maylands Peninsula Golf Course, why not squeeze in a few dozen balls at their fully grassed driving range? Even if you're not enjoying a round, Marylands' floodlit range caters to all your post-work golfing needs.
Address: Swan Bank Rd, Maylands
Contact: (08) 9370 3211
Opening Hours: Monday – Sunday (6 AM – 7 PM)
---
---
---
Hillview Golf Course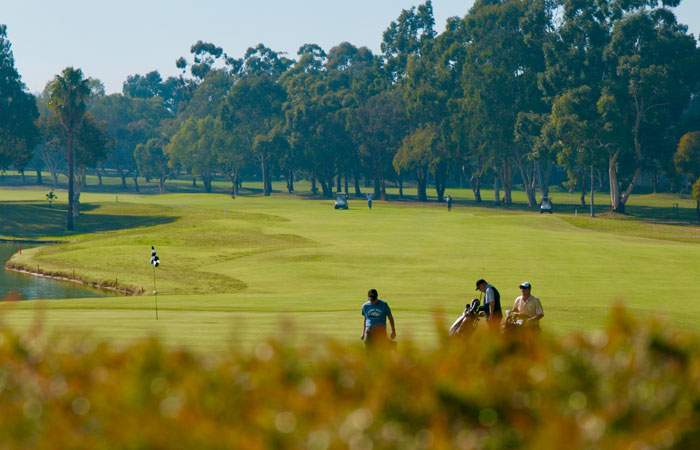 Located just 20 minutes from the CBD and easily accessible from Roe Highway, Hillview Golf Course is one of the best casual and social golf clubs in Perth. While not known for its driving range, it's a great option for those who don't wish to play a full 18 holes but are keen to keep swinging after completing an easy front nine.
Address: 350 Kalamunda Rd, High Wycombe
Contact: (08) 9454 5554
Opening Hours: Monday – Sunday (6:30 AM – 5 PM)
---
Keen for some of that swing practise in another state? Check out the best golf driving ranges in Sydney, or the best golf driving ranges in Brisbane.
RELATED: Australia's Best Golf Courses For A Boys' Trip