No one likes walking onto the first tee after a long period away from the course, only to slice it two fairways over in front of your boss or the boys. Practice is essential to keeping your swing perfect, and what better way to do it than at one of the best golf driving ranges in Sydney.
From those driving ranges just a stone's throw from Sydney's CBD to a handful on the Northern Beaches and others out west, there's always a Sydney driving range close by for casual weekend warriors or weeknight enthusiasts alike. You can stop searching for the "best driving range near me," because we've sifted through the pile to select our top 10, in no particular order.
And of course, this list will be updated once new ones open. Providing they are worth a damn of course. By the end of 2022, for example, we should be seeing an ambitious new entry in Norwest, called Swing City with promises of 40 golf driving ranges, plus dining and entertainment venues. For now, these are the best golf driving ranges in Sydney that are currently open.
---
---
---
What's The Best Golf Driving Range In Sydney For 2022?
Moore Park Golf Driving Range
We're starting with Moore Park Golf Driving Range for one simple reason – its proximity to the CBD is about as good as you'll get in Sydney. Better yet, from 4 PM to 11 PM every Friday, Saturday and Sunday, visitors will receive a free upgrade to the next bucket size up. They've also got reserved driving range bays for large groups – perfect for an early knock off with the guys from work. It may be the best golf driving range Sydney has to offer – certainly one of the most popular.
Address: Cnr Anzac Parade &, Cleveland St, Moore Park NSW 2021
Contact: 02 9663 1064
Opening Hours: Monday (10 AM – 11 PM); Tuesday – Sunday (6 AM – 11 PM)
---
Barden Ridge Golf Driving Range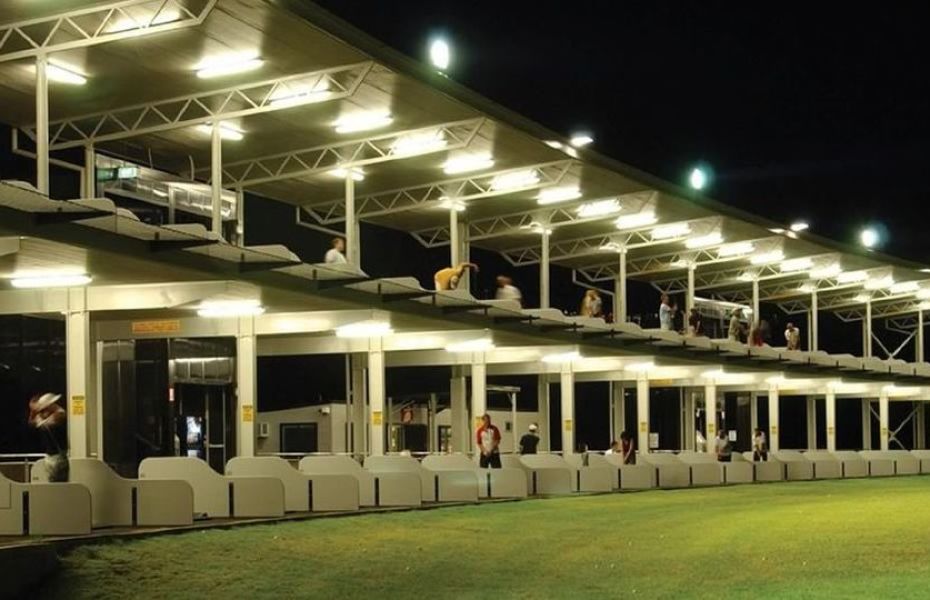 'The Ridge' as it is commonly known offers one of the finest public golf courses and driving range combinations in NSW. Specifically for the range, customers are looking at 52 floodlit bays over two tiers including a lineup of seven target greens and a purpose-built coaching studio. For Sutherland Shire residents, the Barden Ridge driving range is the pick of the bunch.
Address: RecreatioNew Illawarra Rd &, Recreation Dr, Barden Ridge NSW 2234
Contact: 02 9541 4960
Opening Hours: Monday – Friday (6:30 PM – 9 PM); Satuday – Sunday (6:30 PM – 8 PM)
---
Pittwater Golf Centre Driving Range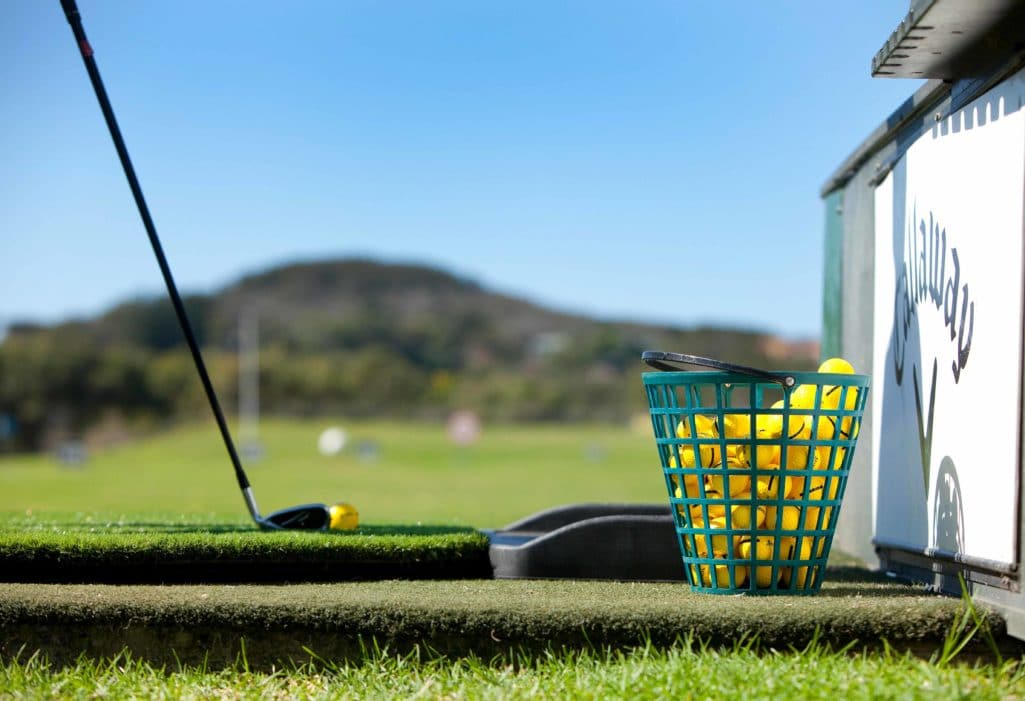 Touting a premium Srixon range of balls, Pittwater Golf Driving Range specialises in short game improvement facilities including putting greens, bunkers and chipping areas. The main segment is 40 bays strong with 3 dedicated teaching bays.
Address: 1500 Pittwater Rd, Warriewood NSW 2102
Contact: 02 9913 7991
Opening Hours: Monday – Sunday (8 PM – 9 PM)
---
Precision Golf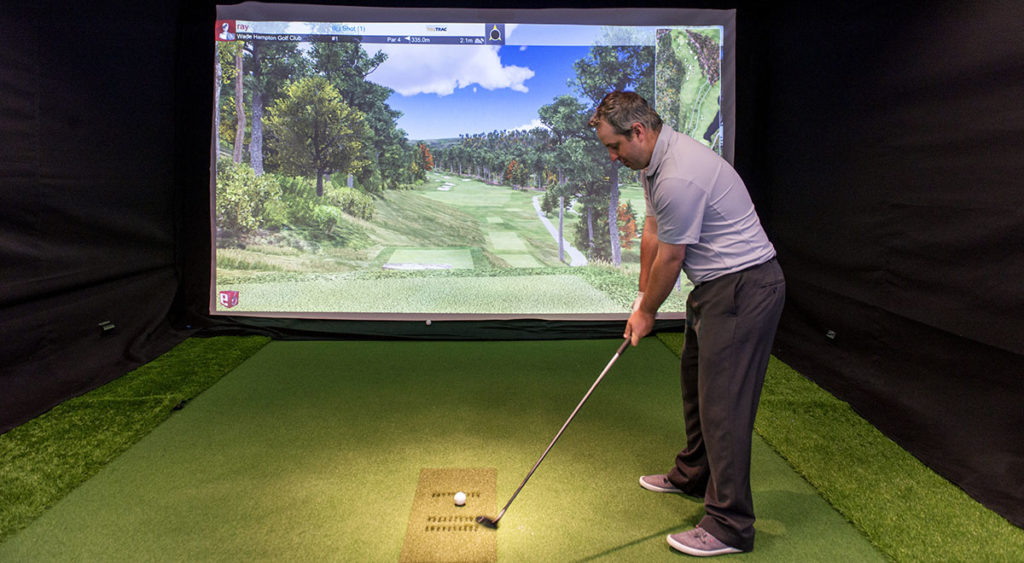 As Sydney's largest indoor driving range clocking in at 1200-square-metres, Precision Golf has so many activities on offer to ensure you'll never be bored in Chatswood. Nine driving range bays use TrackMan 4 radar technology to log your swings, and there are two bunkers as well as a putting green to fine-tune your short game. You can even play over 40 golf courses on the full indoor golf simulators or finally get some kit sized up properly at the state-of-the-art club fitting room.

Address: 2/29 Gibbes St, Chatswood NSW 2067
Contact: (02) 9417 7704
Opening Hours: Monday – Friday (9 AM – 10 PM); Sunday (8 AM – 6 PM)
---
---
---
GolfSpace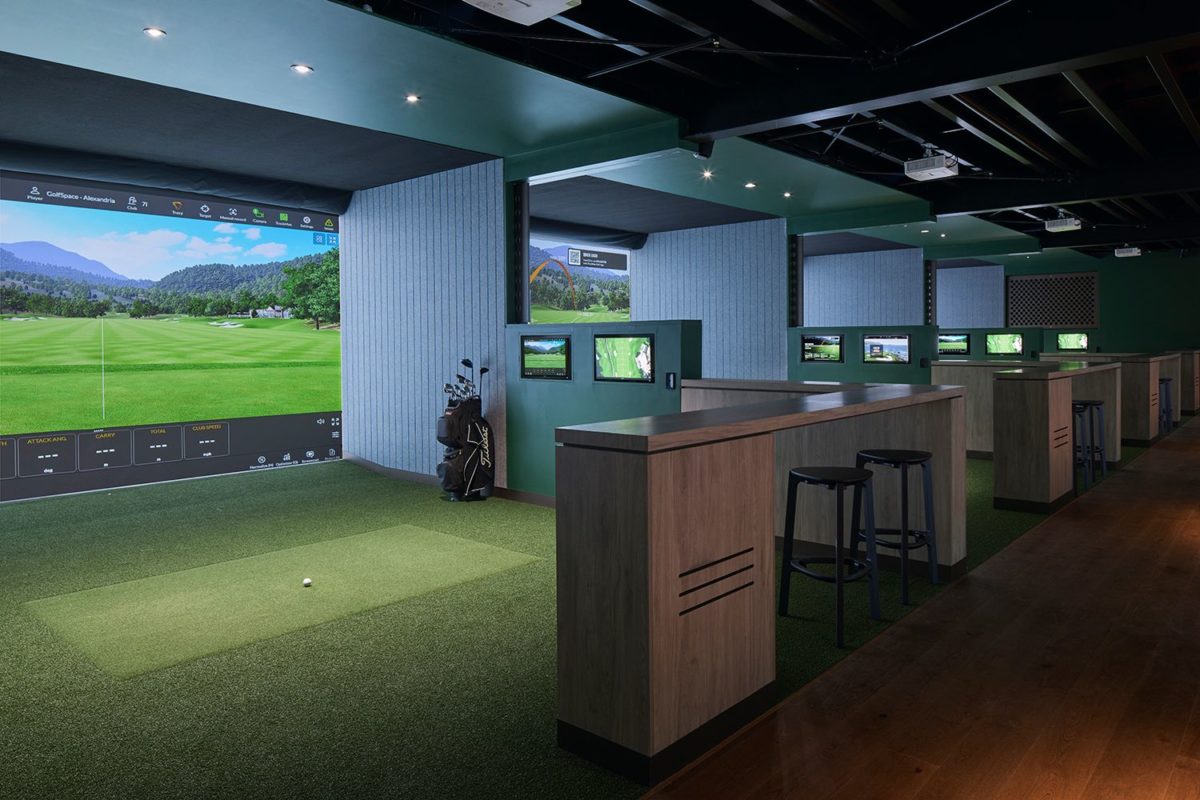 GolfSpace is Sydney's newest indoor golfing club, designed around a PlayMaker 6 program aimed at giving players a better and more comprehensive analysis of their game with real-time feedback and actionable ways to improve. Located in Alexandria, GolfSpace has 12 TrackMan 4's, as well as a revolutionary PuttView augmented reality simulator which can immerse players in over 100 of the best golf courses in the world.
Address: 29/31 O'Riordan St, Alexandria NSW 2015
Contact: (02) 8331 6868
Opening Hours: Monday – Wednesday, Sunday (8 am – 8 pm); Thursday – Saturday (9 am – 9 pm)
---
Thornleigh Golf Driving Range
One of the leading golf facilities in Australia and spread across two levels, Thornleigh Golf Driving Range just north of Pennant Hills is orientated East-West so that you'll always have the sun behind you when you're enjoying an afternoon hit. Thornleigh Golf is commonly regarded as Sydney's best driving range with 20 of the bays boasting auto-tee technology.
Address: 142-178 Pennant Hills Rd, Thornleigh NSW 2120
Contact: 02 9875 5445
Opening Hours: Monday – Friday (8:30 AM – 9:30 PM); Saturday (8 AM – 9 PM); Sunday (8 AM – 8:30 PM)
---
Golf In The City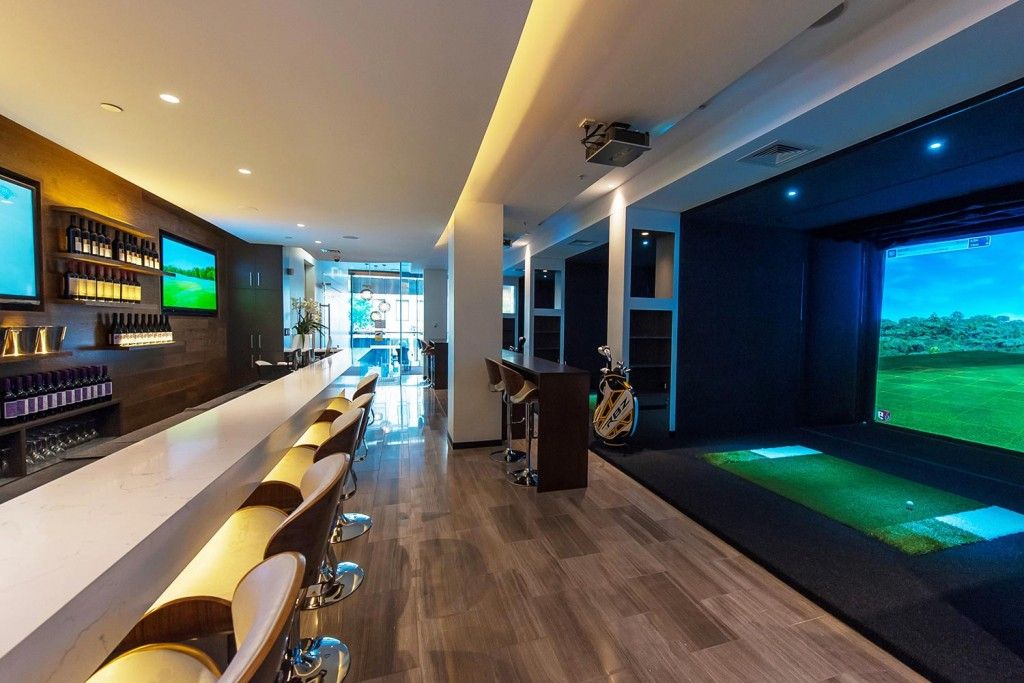 Self-titled "the sweet spot between work and play", Golf In The City helps you improve your game at one of their five world-class golf simulators right in the heart of the CBD. Choose from 80 internationally recognised golf courses, compete with colleagues and then enjoy a few frothies afterwards at their bar and lounge.
Address: 8 Spring St, Sydney NSW 2000
Contact: (02) 8964 9972
Opening Hours: Mon (11:30 AM – 6 PM); Tues-Fri (11 AM – Late); Sat (bookings only)
---
Cullen's Driving Range at St Michael's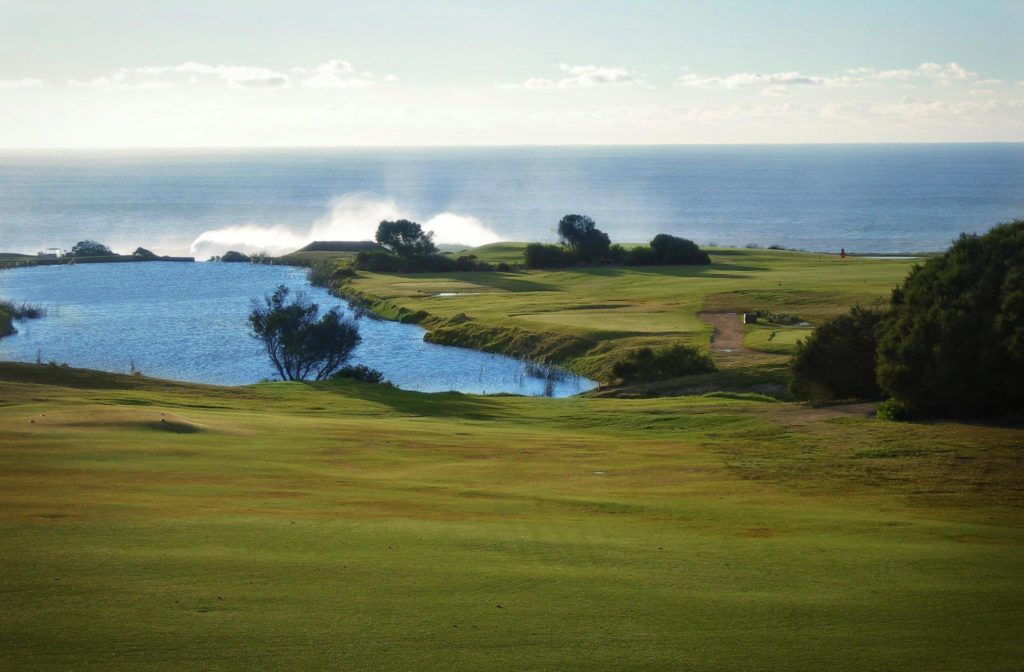 Attached to the well-respected St Michael's Golf Course, Cullen's Golf Driving Range is one of the most picturesque ranges in NSW, bordering Botany Bay National Park with the deep blue Pacific Ocean just beyond. Surprisingly, it's actually quite affordable, with a large bucket clocking in at just $17. Unfortunately, this isn't one for a post-work wind down as it shuts at 4:30 pm daily.
Address: 2 Jennifer St, Little Bay NSW 2036
Contact: (02) 9694 1599
Opening Hours: Monday – Sunday (8:30 AM – 4 PM)
---
---
---
Golf Paradise Terrey Hills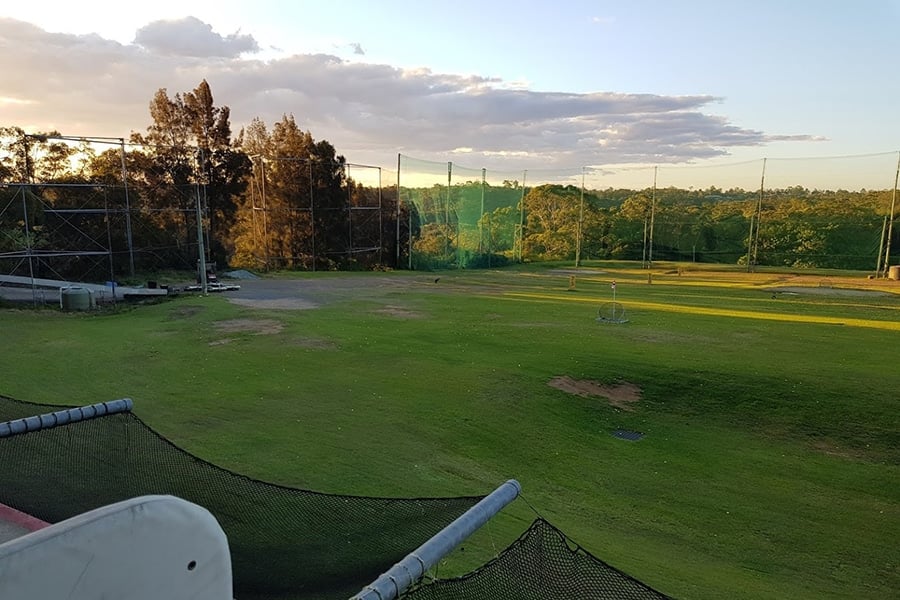 Backed up against a beautiful stretch of bushland in a unique little pocket of Terrey Hills, Golf Paradise can accommodate 58 players at once in a two-level sheltered complex.
Address: 1A/1B Myoora Rd, Terrey Hills NSW 2084
Contact: (02) 9450 2155
Opening Hours: Monday – Friday (9 AM – 9:45 PM)
---
George's River Driving Range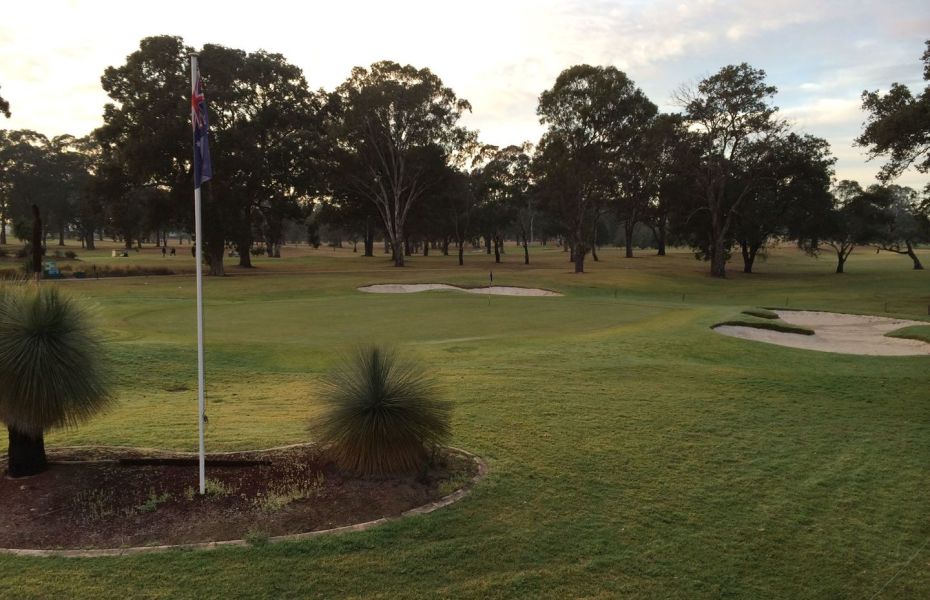 Adjacent to George's River Golf Course is a small group of just 15 covered driving range bays from which to practise your swing before heading out for a day on the course.
Address: 255 Henry Lawson Dr, Georges Hall NSW 2198
Contact: (02) 9724-1615
Opening Hours: "Dawn till dusk"
---
Not in Sydney? Check out the best golf driving ranges in Perth, and the best golf driving ranges in Brisbane.
RELATED: Australia's Best Golf Courses For A Boys' Trip
RELATED: Polara's 'Illegal' Golf Balls Only Fly Straight
RELATED: Take A Look At 12 Of The World's Most Unique Golf Courses
---
---