A long-driving junior golfer over in the United States aspires to one day play on the PGA Tour. His name? Happy Gilmore. No, we're not fucking with you. There's a real Happy Gilmore.
Hailing from the mid-west, this 16-year-old is currently preparing to compete for the Indiana High School boys title with his iconic name draped on his golf bag, the eyes of an entire nation upon him, and Shooter McGavin's Twitter account stalking his every move.
For reference, when the movie Happy Gilmore was initially released back in February of 1996, the real Gilmore was still 10 years away from being born. Sometime around the age of six, his birth name "Landon James Gilmore" had begun taking a backseat in favour of being referred to as "Happy."
---
---
RELATED: 26 Years Ago, Happy Gilmore Defeated Shooter McGavin At The Pro Golf Tour Championship
After he won a long-drive contest at the Pepsi Little People's junior event which was hosted in Quincy, Illinois, the name stuck. Before long, the athlete formerly known as Landon was universally referred to as Happy Gilmore — in the same way Eldrick Woods is known as "Tiger."
Unlike his movie namesake, the real Happy Gilmore is quite mild-mannered, free of an explosive temper, and certainly doesn't play hockey. The kid even shot an 80 in a recent US Open qualifier, proving he can legitimately play despite eventually missing out on making the tournament.
"I don't think it adds any pressure to me," young Gilmore said of his name.
"But I do know that whatever I do is going to be seen. Especially as far as leaderboards when people are scrolling down and see 'Happy Gilmore' they are going to look at it, obviously."
"So I do know that, but I don't let it get in my head or that I have to play good because of it. I just go out and do my thing."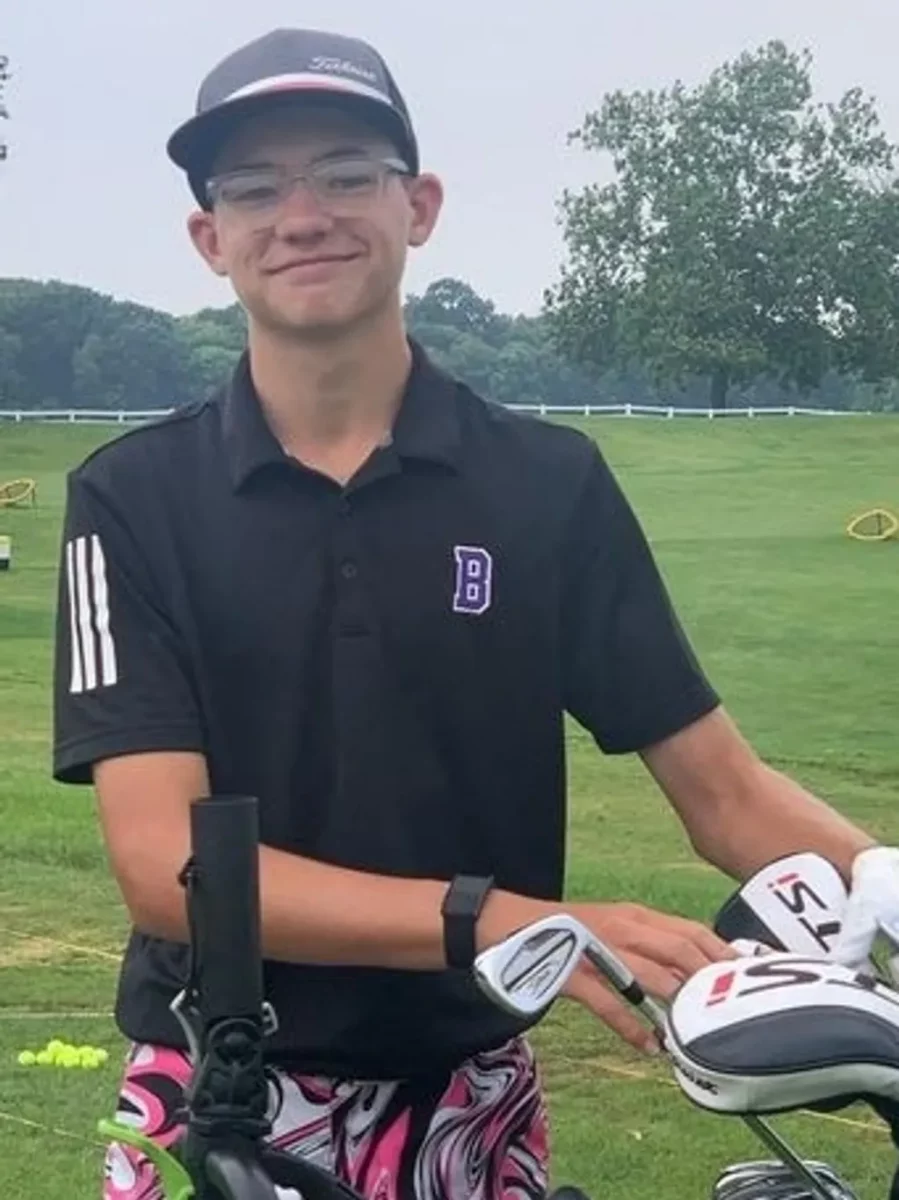 He added: "Sometimes when I first introduce myself, they will look at me funny. But if my golf bag is there and has my name on it, that will kind of help a little bit. But it never fails."
"At some point, they will ask me, 'Is that your real name?' or 'How did you get that name?' Something along those lines."
Happy Gilmore lists his strengths as driving – minus the unique run-up – and putting. He tied for eighth in the state last year as a freshman. But let's be honest. Whether he's actually a good junior golfer or not is irrelevant at this point. What we care about is his name.
And if he makes it to the big time, then crowds can start chanting one of the greatest movie quotes of all time.
Side note: the real Happy Gilmore even has his own website, which is run by his caddie. Hit the link below to track his progress.