The gravy train doesn't stop rolling for the world's highest-paid athletes despite a career hiatus, being sidelined by injuries, or whatever disappointments and struggles their respective teams have faced this past season.
The MVP of financial stats Forbes has once again crunched the numbers to determine sport's biggest dogs raked in over US$990 million / AU$1.42 billion across the previous 12 months — representing a 6% drop when compared to the 2021 rich list.
This year, Conor McGregor has stepped aside for the 2021 runner-up, Lionel Messi, the latter of whom has been crowned with pre-tax earnings of US$130 million / AU$187 million. While the modern football legend took a considerable pay cut in the wake of his headline-making transfer from longtime club FC Barcelona to Paris Saint-Germain, a major boost in endorsements helped him TKO the notorious MMA star. This marks the second time Messi has topped Forbes' annual list of highest-paid athletes.
---
---
RELATED: Despite A Terrible Year In The Octagon, Conor McGregor Claims He Made $12 Million Per Minute In 2021
It's interesting to note the aforementioned 6% decrease in collective earnings is directly related to the much-publicised acquisition of Conor McGregor's Proper No. Twelve whiskey brand by Proximo Spirits – which reportedly netted the fightin' Irishman a tidy sum of US$150 million / AU$216 million back in 2021. This just goes to show the McGregor Effect isn't solely limited to pay-per-view dollars. And although he's fallen out of the Top 10 this time around, the man will surely make himself comfortable somewhere in the Top 50.
Anyway, here are the world's highest-paid athletes for 2022 according to Forbes.
The World's Highest-Paid Athletes (2022)
**All figures in USD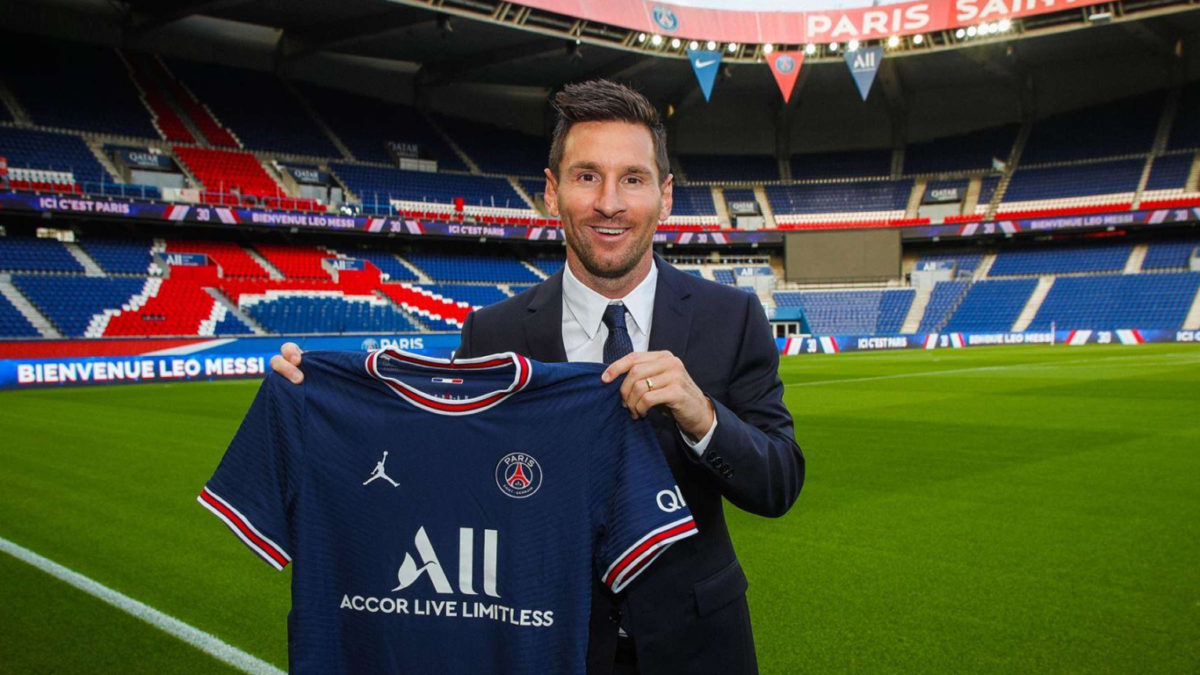 1. Lionel Messi – $130 Million
Age: 34
Sport: Soccer / Football
Earning Ratio: $75 million from the sport – $55 million outside of the sport
"Lionel Messi's $20 million-a-year partnership with Socios adds to an endorsement portfolio that includes Adidas, Budweiser and PepsiCo. He also became Hard Rock International's first athlete brand ambassador in a deal announced last June, helping Messi draw level with Manchester United's Cristiano Ronaldo with his off-field earnings for the first time since 2013. Messi won the Ballon d'Or in 2021 as the world's best men's soccer player, but he has had a tougher time on the pitch more recently, scoring just nine goals in 32 appearances for Paris Saint-Germain after notching 38 in 47 games in his final season for Barcelona. But while PSG flamed out in the Champions League's Round of 16, the club captured the French Ligue 1 title in Messi's first season."
2. LeBron James – $121.2 Million
Age: 37
Sport: Basketball (NBA)
Earning Ratio: $41.2 million from the sport – $80 million outside of the sport
---
---
"LeBron James' Los Angeles Lakers missed the playoffs this season, but he's never been so dominant off the court. He starred in last year's Space Jam: A New Legacy and recently moved his talk show, The Shop, from HBO to YouTube. In October, he sold a significant minority stake in SpringHill—the production company behind both projects—at a valuation of about $725 million, pushing his net worth to $850 million, according to Forbes' estimates. After announcing an endorsement deal with Crypto.com in January, James appeared in a Super Bowl commercial next to a computer-generated version of his younger self. He also recently invested in home gym company Tonal and StatusPRO, a sports tech startup that creates virtual reality training products."
RELATED: Why Selling His Own Image Rights Was Cristiano Ronaldo's "Smartest Decision"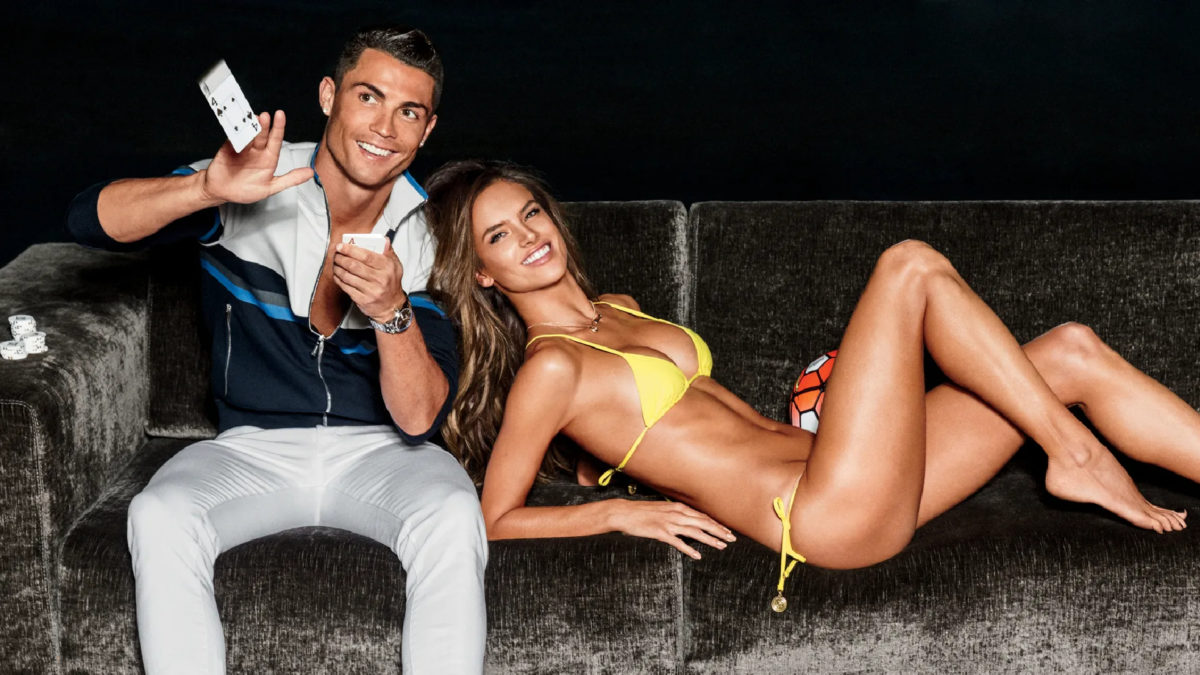 3. Cristiano Ronaldo – $115 Million
Age: 36
Sport: Soccer / Football
Earning Ratio: $60 million from the sport – $55 million outside of the sport
"Like his rival Lionel Messi, Cristiano Ronaldo has had a disappointing first season with his new team, with Manchester United stuck in sixth place in the Premier League standings with one game remaining. Rumours are now swirling that Ronaldo, who previously played for Man U from 2003 to 2009, could be on the move once more in this summer's transfer window. Much of Ronaldo's earning power comes from his massive social media presence: He has 690 million followers across Instagram, Facebook and Twitter, giving him leverage to demand sky-high rates from sponsors such as Nike, Herbalife and Clear shampoo. He is also an investor in Tatel restaurants – including a new location in Beverly Hills – and is the face of ZujuGP, a forthcoming app aiming to be a ​​digital soccer community."
4. Neymar da Silva Santos Júnior – $95 Million
Age: 30
Sport: Soccer / Football
Earning Ratio: $70 million from the sport – $25 million outside of the sport
"Neymar scored his 400th career goal in November, but like Lionel Messi, he was stung by criticism after Paris Saint-Germain's early Champions League exit. His attention will now shift to the World Cup in Qatar this fall, which he has said could be his last. Off the field, he has a valuable set of endorsements, including Puma and Red Bull, and he is the subject of a new Netflix docuseries, Neymar: The Perfect Chaos. He is also diving into the world of NFTs, signing with the platform NFTSTAR in November and spending over $1 million on two Bored Ape Yacht Club NFTs in one day in January."
5. Stephen Curry – $92.8 Million
Age: 34
Sport: Basketball (NBA)
Earning Ratio: $45.8 million from the sport – $47 million outside of the sport
"No NBA player made more in salary this season than Stephen Curry, and the Golden State Warriors guard is due for a raise after signing a four-year, $215 million extension last August. He'll make roughly $48 million on the court next season, rising to just under $60 million in 2025-26. Curry's new FTX endorsement deal also came with an equity stake, and he dived deeper into blockchain in December, releasing a collection of NFTs that featured his sneakers and were tied to three metaverse platforms. (He pledged to donate the proceeds.) Meanwhile, Curry's production company, Unanimous Media, signed a development deal with Comcast NBCUniversal in September."
---
---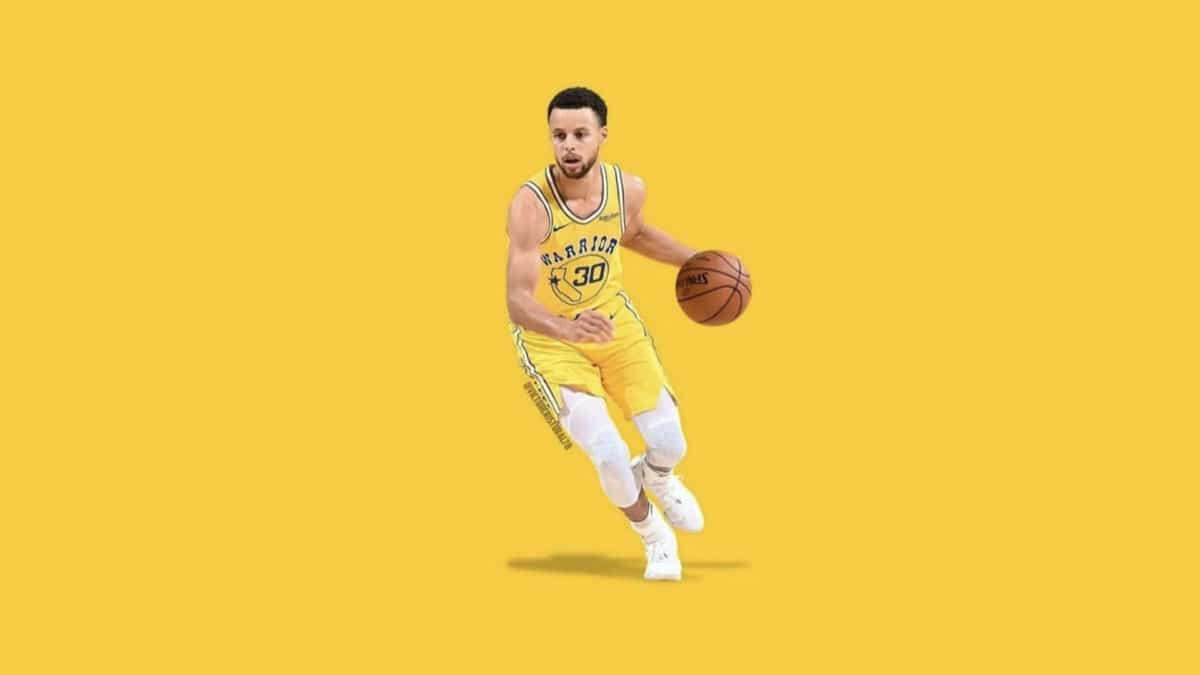 RELATED: Forbes Reveals The Highest-Paid NBA Players Of 2021
6. Kevin Durant – $92.1 Million
Age: 33
Sport: Basketball (NBA)
Earning Ratio: $42.1 million from the sport – $50 million outside of the sport
"Brooklyn Nets star Kevin Durant brings in roughly $28 million annually from Nike, a sneaker deal surpassed only by LeBron James' ($32 million) among active players. He has recently added deals with Coinbase, NBA Top Shot and Weedmaps, but with media company Boardroom and investment firm Thirty Five Ventures, his business empire goes far beyond endorsements. NFT platform OpenSea and digital fitness startup Future are among his latest investments, and he is backing SeatGeek's SPAC merger. Durant and his longtime business partner, Rich Kleiman, also announced last year that they would launch a SPAC of their own; it is still seeking an acquisition."
7. Roger Federer – $97 Million
Age: 40
Sport: Tennis
Earning Ratio: $700,000 from the sport – $90 million outside of the sport
"Injuries limited Roger Federer to six tournaments in 2020 and 2021 combined, and he has yet to return to the tennis court in 2022. No matter – the world's former No. 1 player remains the top pitchman in sports, promoting brands such as Uniqlo and Rolex. He also invested in the burgeoning Swiss shoe brand On in 2019, and the company went public in September, raising more than $600 million. "We work very closely together on product design," Federer told Forbes at the time, having spent 20 days in the lab with the On team developing the company's pro tennis shoe."
8. Canelo Alvarez – $90 Million
Age: 31
Sport: Boxing
Earning Ratio: $85 million from the sport – $5 million outside of the sport
"Canelo Alvarez is boxing's top draw, earning $40 million or more from his two pay-per-view victories last May and November. (His loss to light-heavyweight champion Dmitry Bivol on May 7, 2022, fell outside Forbes' tracking window for this list.) Beyond the ring, Alvarez has a lucrative partnership with Hennessy and owns a taco restaurant in his native Mexico, with plans to expand to California. Alvarez said last year that he would be launching a chain of gas stations, and his Canelo Promotions is putting together a series of fights in Mexico in partnership with Matchroom Boxing and DAZN."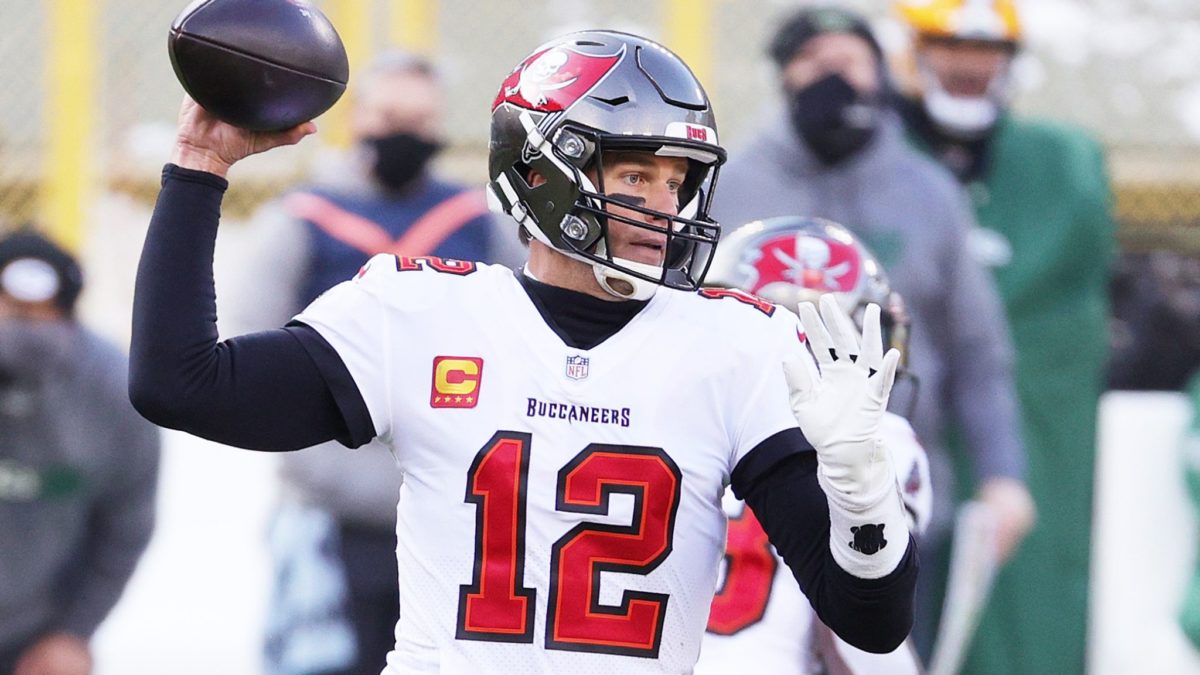 RELATED: Tom Brady Inks Historic $540 Million Broadcaster Deal With Fox Sports
---
---
9. Tom Brady – $83.9 Million
Age: 44
Sport: Football (NFL)
Earning Ratio: $31.9 million from the sport – $52 million outside of the sport
"Tom Brady's retirement this off-season lasted less than six weeks, which was welcome news for the Tampa Bay Buccaneers after he turned in a spectacular 2021 season at age 43. He's certainly learning some new tricks off the field. Autograph, the NFT platform Brady co-founded last year, raised $170 million in a Series B funding round announced in January, and Religion of Sports, the production company he co-founded with Pro Football Hall of Famer Michael Strahan and filmmaker Gotham Chopra, unveiled a content deal with Skydance Sports in March. Meanwhile, his other production company, 199 Productions, is behind the upcoming road-trip movie 80 for Brady, and he has a new clothing line cleverly named BRADY. And when it is finally time to retire permanently from football, Brady already has his next lucrative gig lined up: a commentator role with Fox Sports. According to the New York Post, that deal is set to pay him more than he has earned on the field across 22 seasons in the NFL – $375 million over ten years."
10. Giannis Antetokounmpo – $80.9 Million
Age: 37
Sport: Basketball (NBA)
Earning Ratio: $39.9 million from the sport – $41 million outside of the sport
"With Neymar turning 30 in February, Giannis Antetokounmpo is the only member of this year's top ten still in his 20s. The Milwaukee Bucks' two-time MVP signed a five-year, $228 million contract in December 2020, the NBA's largest contract by total value to date. He was among the investors in timepiece resale platform WatchBox's $165 million funding round announced in November, and he has also signed a licensing deal with NFT platform NFTSTAR and added WhatsApp and Google's Pixel 6 phone to his endorsement stable. And Antetokounmpo will soon be able to watch his life story in the biopic Rise, set to be released on Disney+ in June."
Source: Forbes