It's fair to say that the Rugby World Cup wouldn't be the same without the actual cup. Similarly, you can't have the cup without a way to transport it, and thanks to the folks at Louis Vuitton, the actual Rugby World Cup now has its own very exclusive carrying case.
This isn't the first time we've seen Louis Vuitton return to its bespoke trunkmaking roots this year, with the luxury leathergoods expert having produced a custom case for the 2021 Monaco Grand Prix F1 trophy. The F1 case was finished with matching white and red sashes diagonally down its main pannels, matching the colours of the flag of the sovereign city-state, and would eventually go to Red Bull's Max Verstappen.
For the 2023 Rugby World Cup carrying case, the design has been updated by Louis Vuitton from the rather more modest version they created back in 2015. While the 2015 edition featured just a single wall that hinged downward, the 2023 edition is much more complex, folding out in two directions and featuring a small drawer at its base.
---
---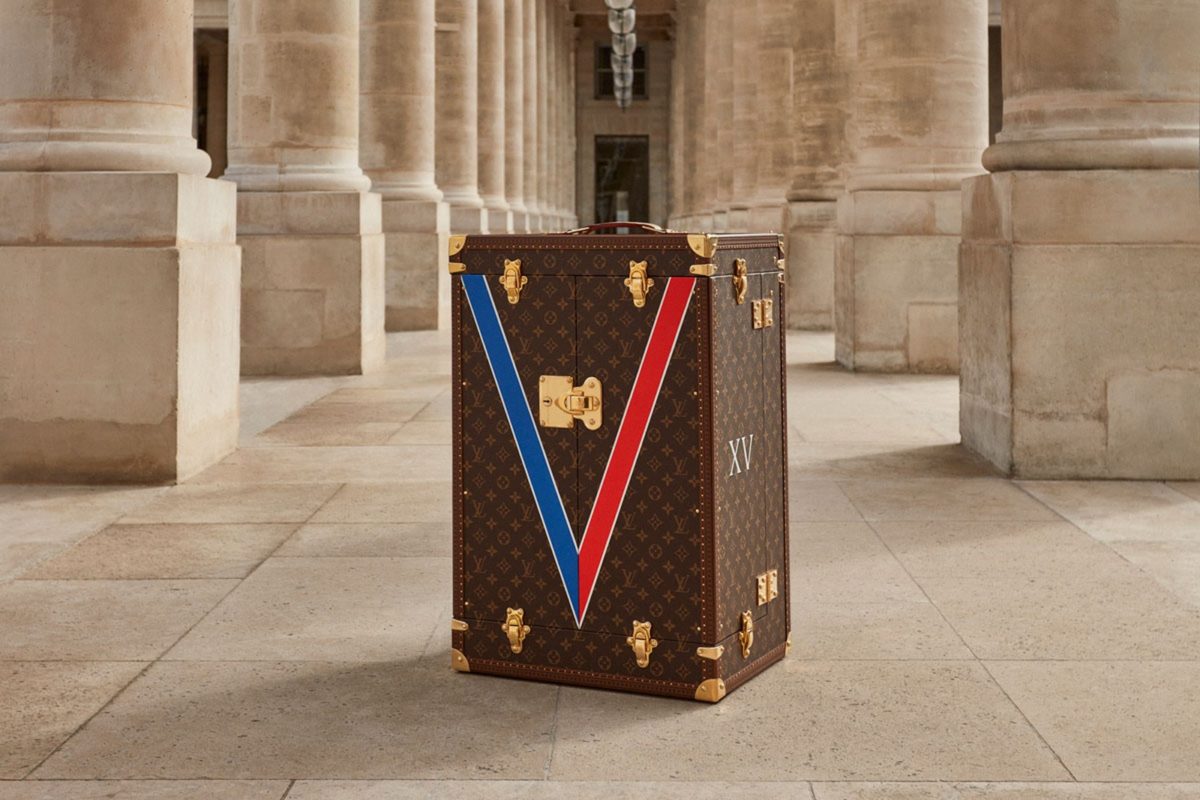 RELATED: Louis Vuitton Might As Well Deliver Its Monaco Grand Prix Trophy Trunk Straight To Lewis Hamilton
The exterior of the case is covered in Louis Vuitton's iconic monogram print, while the front panels feature blue and red sashes that represent the colours of the Rugby World Cup, as well as forming a V for victory. The case arrives with a number of brass locks, hinges and corner caps, adding warmth to the overall impression of the case.
"With this new official Trophy Travel Case, Louis Vuitton is both happy and proud to continue its long-time commitment with rugby, highlighting its 160-year tradition of creating remarkable trunks. It is a great opportunity to bring our 'savoir-faire' to one of the world's greatest sporting events, and once again to prove that 'Victory Travels in Louis Vuitton'," explained Michael Burke, Louis Vuitton Chairman & CEO.
"Rugby World Cup France 2023 will showcase to the world all that France has to offer. This Official Travel Case is a wonderful representation of Louis Vuitton's unique expertise and craftsmanship. We are honoured that it will hold the Webb Ellis Cup from now until the end of the tournament in 2023," said Claude Atcher, CEO of France 2023.
While we might have to wait until the back end of 2023 to see this custom case in action, it's certainly a very impressive example of Louis Vuitton doing what Louis Vuitton does best. The Rugby World Cup is set to take place in France, with the tournament kicking off on September 8th of 2023.