Reeling in a tremendous, headline-making 440+ pound marlin may have only placed him at 6th last time, but this year, Michael Jordan and the crew on board his 80-foot Viking Yachts boat – Catch 23 – have yet again made a big splash, securing an early lead at the 63rd Big Rock Blue Marlin fishing tournament's Dolphin category (that's dolphinfish, otherwise known as mahi mahi… not the mammals).
Reeling in a respectable 25-pound specimen on the very first day of North Carolina's premiere annual fishing event – one which reportedly attracts anglers from all across the globe with the lure of community recognition as well as hefty US$3.4 million / AU$4.5 million in total cash prizes – the 6-time NBA champion has been spotted in quite a cheery mood.
RELATED: 271kg Bluefin Tuna Sets Record As Biggest Ever Sold At Sydney Fish Market
---
---
"I'm always looking for an excuse to be back in North Carolina," MJ told press last year.

"It's a chance to come back home. I love coming back home. I'd love to be back with a little bit bigger fish."
Despite pulling ahead right out the gates by stamping their signature on the current leader board, sources indicate Michael Jordan and the Catch 23 fishing crew haven't had much luck outside of the Dolphin category. Still, there's a fair few days left to rack up some points, distinguishing themselves from the other 270 contenders. And in all honesty… how can anyone really be upset about a week-long fishing trip in the sun?
If MJ lives up to his competitive streak, the Big Rock Blue Marlin Tournament's Dolphin category will pay out US$529,000 / AU$693,400… though it's not like one of the world's most prolific billionaire athletes needs the scratch.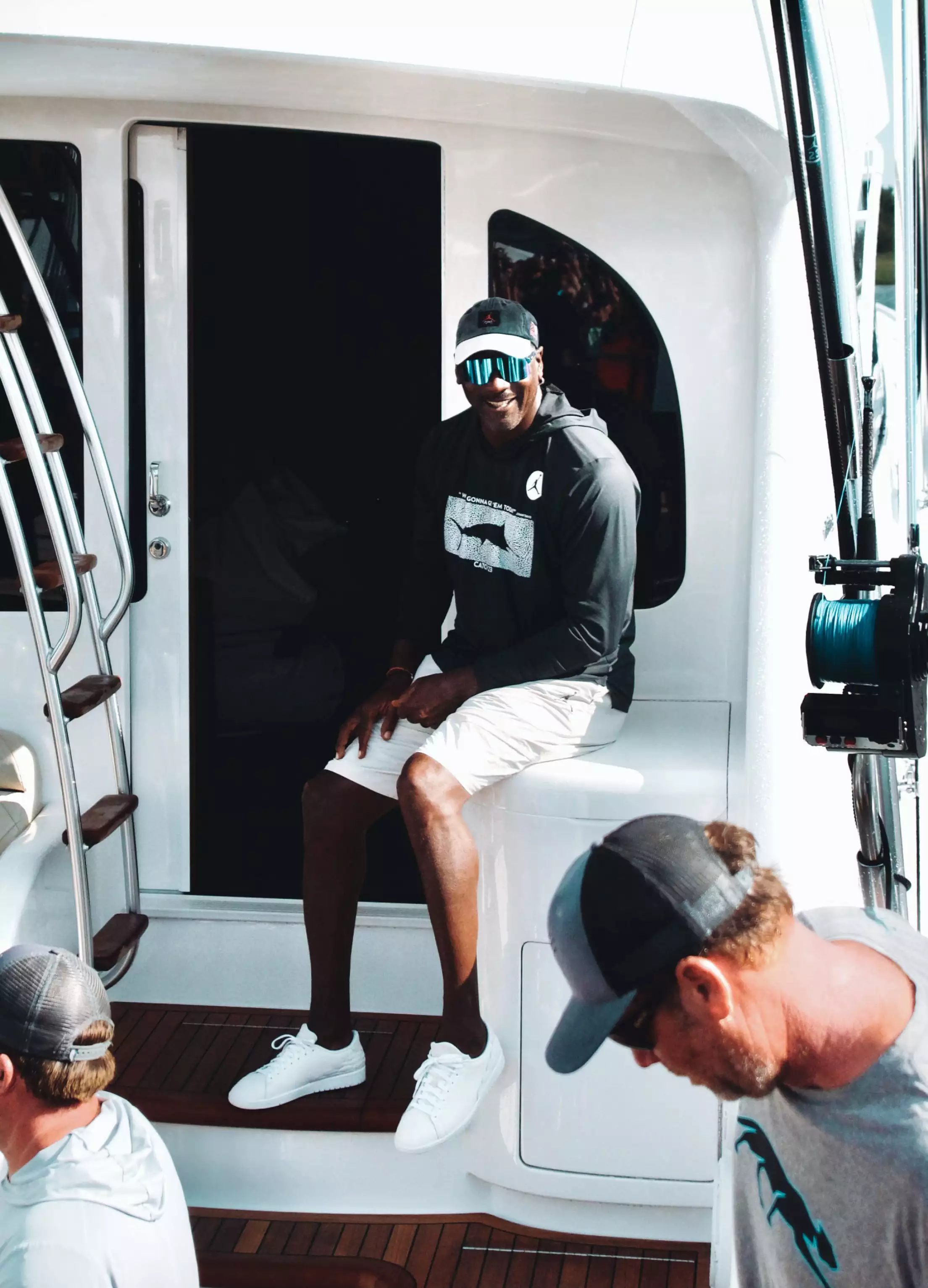 Now read 7 straight-up savage stories about when Michael Jordan takes it personally here – and watch the hilarious 4-minute supercut of him taking personally courtesy of The Last Dance here.