The Mike Tyson comeback has been a topic of much discussion lately. It's only natural, given Iron Mike's name is pretty much synonymous with "world destroyer" – as well as a certain 20-second video which showcased the 53-year-old's ferocious return to form.
Wherever and whenever there is discussion of the Mike Tyson comeback, there will inevitably be the question of who. As in, "Who will offer themselves as the sacrificial lamb?" For a while now, many believed it would be Evander Holyfield following the announcement that he too was coming out of retirement. Holyfield, by all accounts, would be the logical fight.
But as any fan of combat sports will tell you, the logical fight isn't always the one that happens. Which is apparently the case for Tyson's next opponent:
"Listen, we've got so many guys that want to do this man," Tyson tells Lil Wayne on the Young Money Radio show when prompted about Holyfield.
"We're in calls, we're doing business with guys right now. You're not going to believe the names when the names come out. Some time this week we'll have the contract done."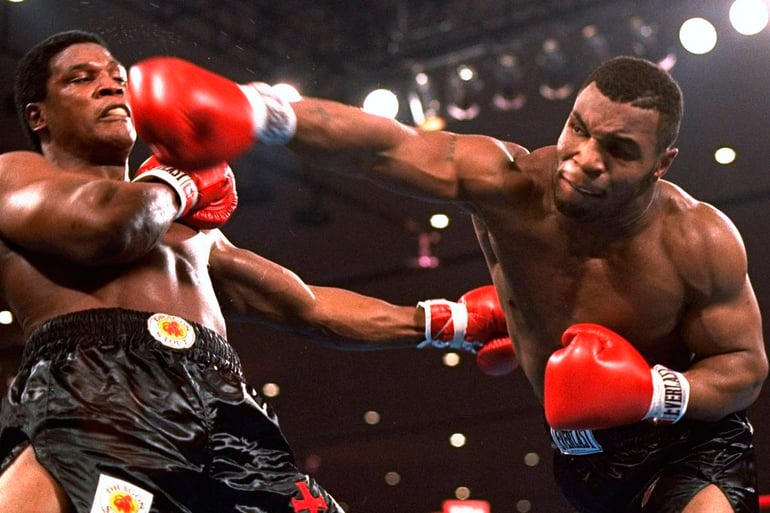 The other figure subject to recent speculation is one Shannon Briggs – yet another heavyweight legend who has been linked to Tyson's return fight. Briggs himself has been quite open about the possibility when speaking to media, offering everything but an official confirmation that has been publicly backed by Tyson himself. Whether or not this is just another bid for mainstream attention is currently unclear.
The upcoming Mike Tyson fight will, of course, be for charity. The cause reportedly surrounding both homelessness and drug addiction.
"Because I've been homeless and I've been addicted so I know the struggle. Not many people have survived like I did… whatever money we get, it's going to somebody else. I'm not going to make any money – probably the company, my wife because she's partners with me, she'll make some probably. But my money is going [to charity]."
Interesting times. More to come soon (hopefully).
UPDATE: Tito Ortiz???