You come at the king, you best not miss. And come at the king Ja Morant has after the Memphis Grizzlies superstar claimed he would've made prime Michael Jordan look ordinary.
"I wish I would've played in his generation," Ja Morant said of the Chicago Bulls legend during an interview with Bleacher Report.
"Just how he go about the game, that mindset he had… I would like to play against him… I would've cooked him, too."
---
---
RELATED: Michael Jordan Ruined The Game Of Basketball, Says Scottie Pippen
"Nobody got more confidence than 12. I'm never go and say nobody gon' beat me in one-on-one or anything."
As you can imagine, the internet reacted in a very calm manner upon hearing Michael Jordan slander, especially from a young blood like Ja Morant. Check out some of the Twitter responses below.
Viral soundbite aside, the confidence is understandable given the Grizzlies star guard has just recorded his best-ever professional season to date — averaging 27.4 points, 6.7 assists, and 5.7 rebounds while shooting 34.4% from the three-point line.
Morant was also named the NBA's Most Improved Player following his 2021-22 campaign, and recently signed a five-year contract extension with Memphis valued at $193 million.
"It's so exciting to watch this guy play. At one point this season, he was leading the league in points scored in the paint per game, with 14.7," BH's Henry Garnett previously explained.
RELATED: Ja Morant Is Exactly What The Modern NBA Was Looking For
"There are only 15 guys in the history of the NBA who have averaged that many points at the rim, and they were all substantially bigger than the 6'3″ frame of Ja Morant."
"The guy has constantly been doubted. He went from being unranked in high school, to being in the shadow of Zion Williamson in the 2019 NBA Draft, before becoming an All-Star starter this year in his third season."
---
---
"An electric playing style, a big smile, and a whole lot of charisma… That's LeBron James. That's Michael Jordan. That's Magic Johnson and Kobe Bryant. Mark my words, that will also be Ja Morant."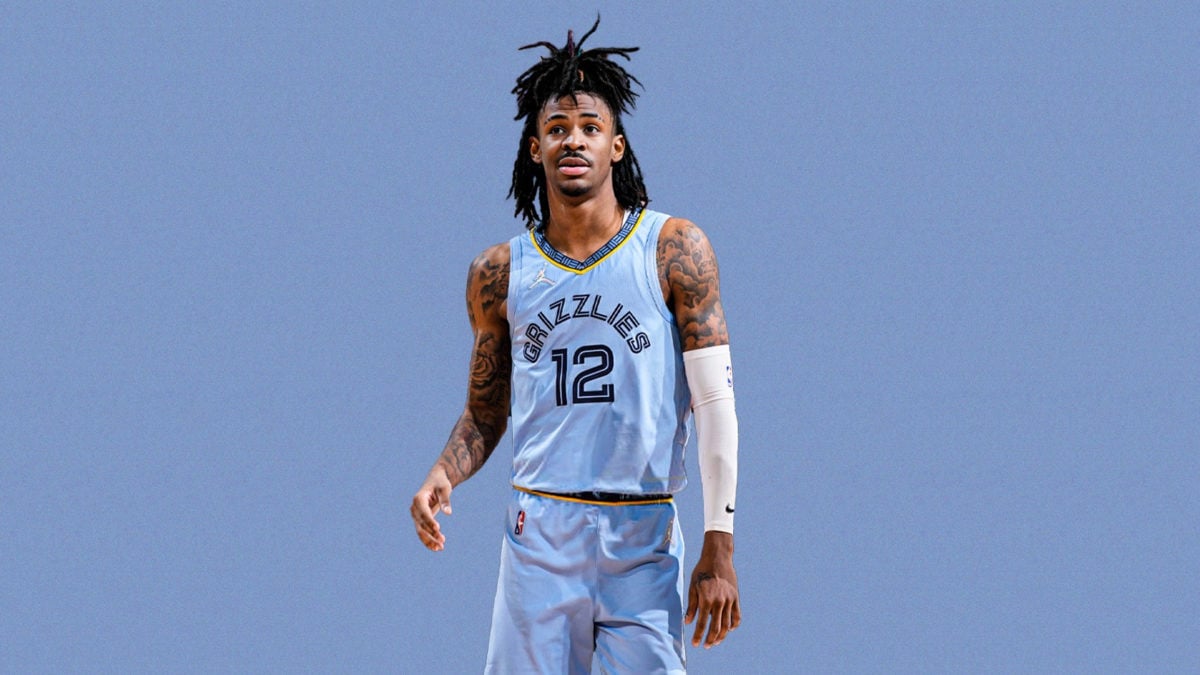 Beyond our own assertions, the emerging talent has already been compared to Kobe Bryant by Shaquille O'Neil himself.
"You should've seen his little cute face when I said, 'Yo man, you're the best player in the league.' He was like 'Huh?'" Shaq said of Ja Morant.
"I'm not playing with you bro… you're the best–for real. I promise you're the best."
"Ja is good. Penny was like that, Kobe was like that. This kid, it will definitely be his league in a few years."
High praise.