As the world celebrates Michael Jordan with ESPN's The Last Dance documentary series, a separate but related revelation comes to light. As it turns out, a Kobe Bryant documentary was – and currently is – in the works, chronicling his own final season with the help of an all-access film crew.
As fans may recall, a 37-year-old Bryant concluded his career with the Los Angeles Lakers. Having just recovered from injury before undertaking his 20th and final season, the 2015-2016 campaign reached a climax during the Lakers' triumph over the Utah Jazz. That night, Bryant scored 60 points before his legendary mic drop moment – "Mamba out."
According to ESPN, Bryant granted a camera crew "unprecedented access" to document the season – in locker rooms, in homes, on the road, training rooms, practice facilities, and even onboard the team's charter plane – with plenty of footage in the editing stages for some time now.
---
---
"They had… by far, greater access than anyone else ever," says John Black said, former Lakers Vice President of Public Relations.
"We certainly allowed them to do everything we could within what the league would allow, and sometimes, with a wink and look-the-other-way, allowed them even more."
"It was like, 'All right, we got to really watch what we're saying, watch what we're talking about, because you have no idea who's watching or editing this,'" says Larry Nance Jr., former Lakers rookie and current Cleveland Cavaliers forward.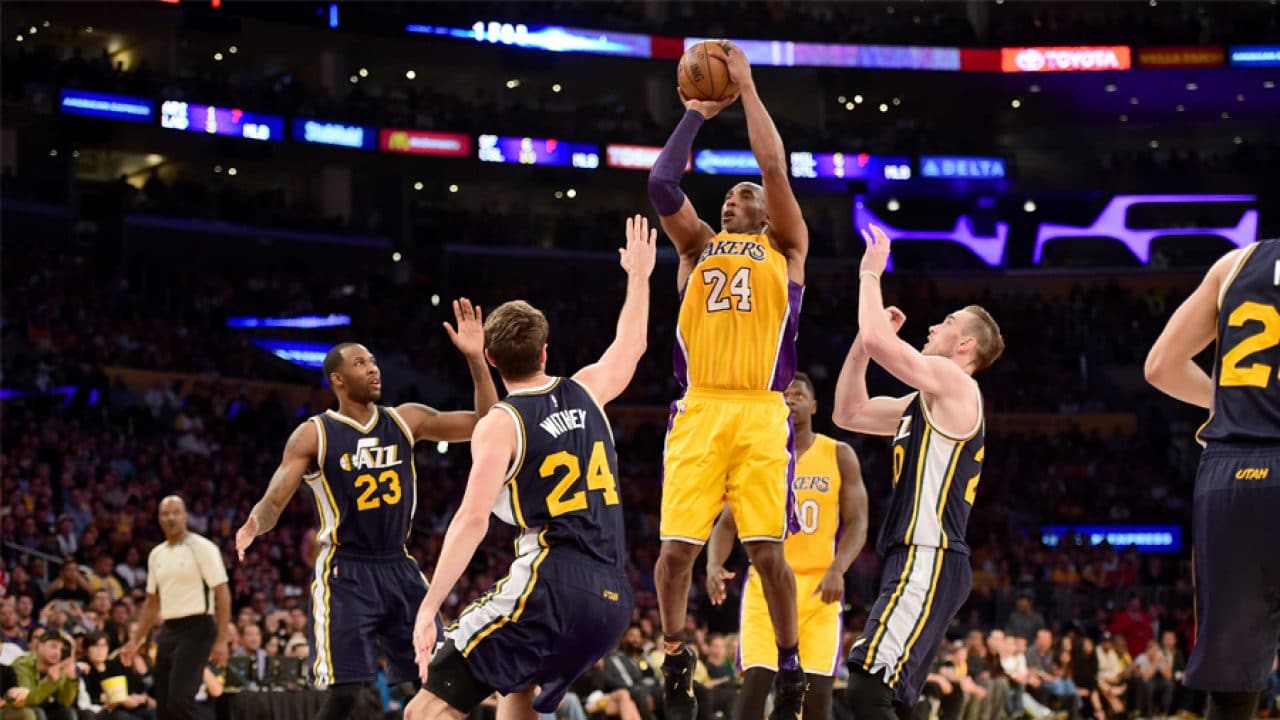 "That's something we all kind of talked about as a team is like, 'Hey, you never know where this is going."
Prior to his unfortunate passing, Bryant had already viewed some of the edited footage, providing feedback and so forth regarding the creative direction of it all. Despite Bryant no longer being with us, reports are indicating it is unlikely the plans to release said footage will change.
Though as of now, it's unclear when, where, or how we'll be able to experience the inevitable Kobe Bryant documentary. The only thing for certain is that we will – eventually. And given the calibre of entertainment The Last Dance has proven itself to be – averaging a staggering 6.1 million viewers across the first two episodes on ESPN broadcast alone (excluding Netflix streams) – the untitled Kobe Bryant project could very well be just as compelling to watch (if not potentially more so).
Details to come.
---
---