ESPN has given Malcolm D. Lee's Space Jam: A New Legacy the 30 For 30 documentary treatment with a special featurette breaking down LeBron James and the Tune Squad's game. Titled The Bunny & The GOAT, this tongue-in-cheek bit of genius marketing offers a "dramatic" new perspective on the soon-to-be-released sequel.
"This was easily the biggest challenge of my career," says The King himself.

"Basically, what had happened was, an evil algorithm took my son… I took that personally."
The 30 For 30 "episode" goes on to spotlight other cast members – both real-life and animated – teasing what's to come in a rather inventive form. Marketing, of course, is best when it doesn't take itself too seriously. And when you're literally dealing with a made-up basketball game with Bugs Bunny on your team, there's plenty of opportunity. Interestingly enough, it's worth Noting that LeBron hasn't received his own ESPN 30 For 30 instalment yet.
---
---
RELATED: 'Space Jam 2' Director Says LeBron James Sequel Is Better Than The Original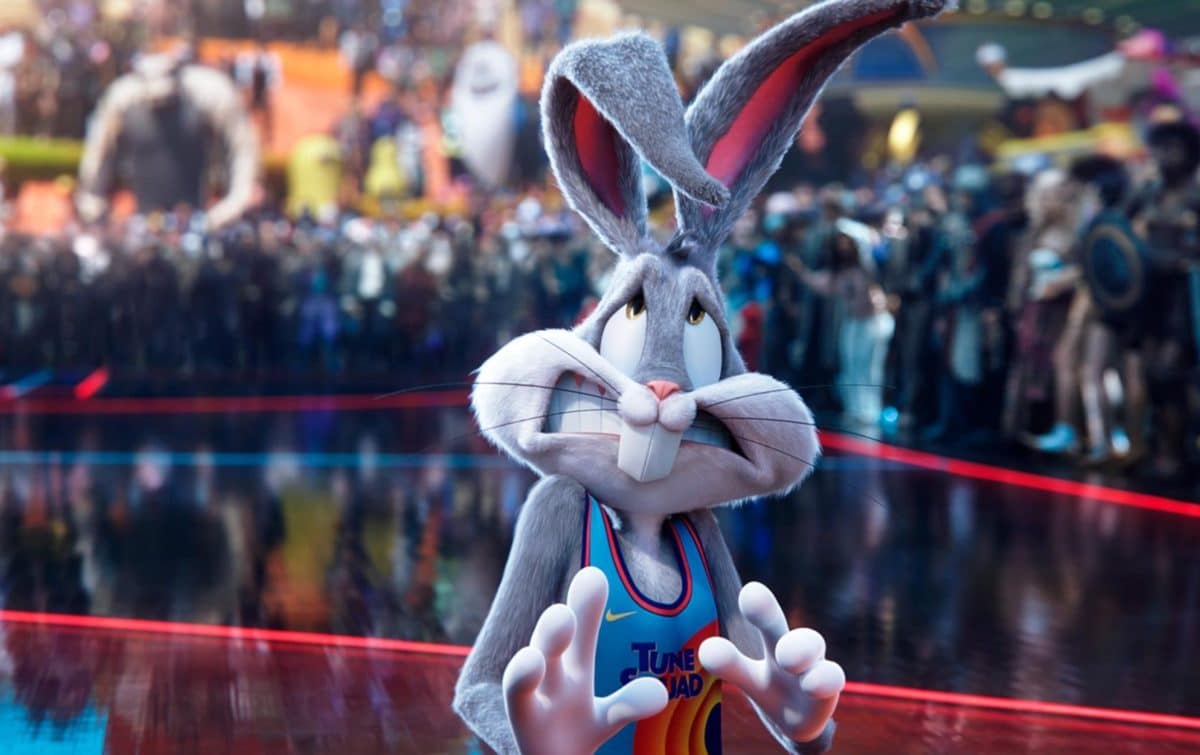 The plot synopsis for Space Jam: A New Legacy is as follows:
During a trip to the Warner Bros. studio, NBA Superstar LeBron James and his son Dom (Cedric James) accidentally get trapped within a world that contains all of Warner Bros.' stories and characters, under the control of a malfunctioning, all-powerful force named Al-G Rhythm (Don Cheadle).
With the help of Bugs Bunny, LeBron must navigate through a never-before-imagined world filled with iconic movie scenes and characters as they re-assemble the Looney Tunes to rescue his lost son.
Now to get back home, LeBron and the Tunes have to unravel Al-G's mysterious plan and win an epic basketball game against digital gamified super-versions of the NBA and WNBA's biggest stars as the entire world watches.
LeBron James, Don Cheadle, and Cedric Joe will be joined by:
Bugs Bunny
Daffy Duck
Porky Pig
Tweety Bird
Sylvester
Lola Bunny (voiced by Zendaya)
and more familiar names from the Tune Squad
You can also expect appearances from the likes of Anthony Davis, Klay Thompson, Draymond Green, Damian Lillard, Kyrie Irving, Chris Paul, Kyle Kuzma; as well as WNBA players Diana Taurasi, Nneka Ogwumike, and Chiney Ogwumike.
---
---
Space Jam 2: A New Legacy will be released theatrically and via HBO Max on July 15th – check out ESPN 30 For 30 featurette above and trailer below.