The legacy of Muhammad Ali has turned the page to a new chapter, as the legendary heavyweight champion's grandson – Nico Ali Walsh – makes his professional boxing debut against Jordan Weeks in spectacular (and rather lopsided) fashion. The 21-year-old middleweight stepped into the ring of Tulsa's Hars Rock Hotel & Casino to launch what can only be described as a full-scale demolition job against his opponent, dictating the terms at every possible moment, before securing a first-round TKO. And in the very trunks gifted by Muhammad Ali, no less, which young Nico has since vowed to retire ("I'm never wearing these trunks again.").
"I think me and him made a little bit of history tonight," says Nico Ali Walsh.

"This lived up completely to my expectations. It's been an emotional journey… Obviously, my grandfather, I've been thinking of him so much. I miss him."
Ali Walsh was raised in Las Vegas by Robert Walsh and Rasheda Ali Walsh (daughter of Muhammad), where he began an amateur boxing career with grand aspirations of following in his late grandfather's footsteps. Trained by the one and only SugarHill Steward – the same bloke training current WBC heavyweight champion Tyson Fury – Ali's career picked up momentum when he signed with Bob Arum's Top Rank promotion in June earlier this year.
---
---
RELATED: Jake Paul Will Fight Former UFC Champion Tyron Woodley This Month
"Step-by-step, play it by ear, watch his development and bring him along as fast as he's able to go," says Top Rank matchmaker Bruce Trampler, who also worked with Muhammad Ali back in the 80s.
"I've seen him in the gym every day for a month. He's learning. He hasn't fought in over two years. SugarHill has been away with Fury and some other fighters… It's about building a relationship between the trainer and fighter and you can imagine the pressure on the fighter tonight. It was fun and he's a terrific kid."
"It seems like a lot of pressure to me, it's just my grandfather," says Ali Walsh.
"He's the greatest fighter who ever lived – maybe the greatest person."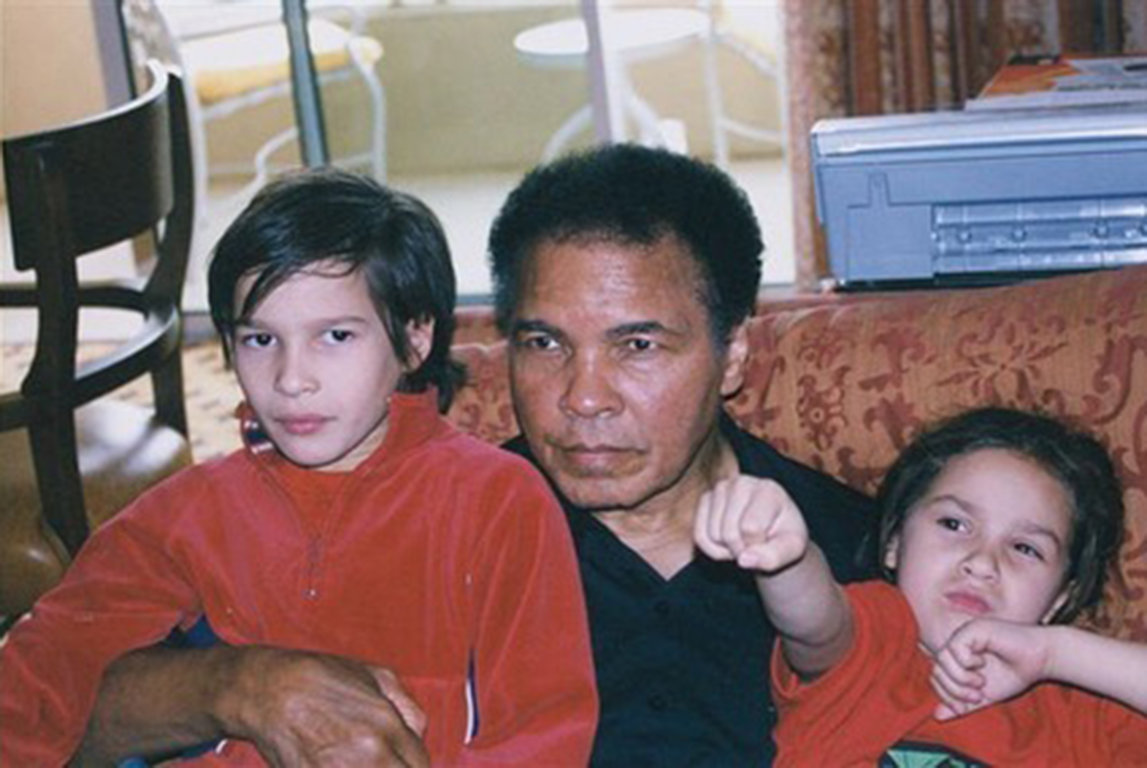 RELATED: Kickboxing, Muay Thai, & Sambo Are Now Officially Olympic Sports
As with the nature of this game, many have already labelled the professional boxing debut of Nico Ali Walsh an egregious mismatch; given Jordan Weeks has struggled to remain competitive thus far with a mediocre 1-6-1 record (coming off a fourth-round TKO in his previous fight), and questioning Ali Wlsh's legitimacy as a fighter. But to paraphrase Mike Coppinger of ESPN, no matter who he faces or what level he'll reach, there will always be an audience following his rise – his bloodline guarantees it.
---
---
"I feel like success doesn't mean going 30-0, it doesn't mean going 50-0… I think it's a feeling."
"At some point, I'll know that I felt like I continued this legacy right. At that point, I'll know that I've had a successful boxing career."
Watch Nico Ali Walsh defeat Jordan Weeks via first-round TKO in the video below.