There were plenty of highlights from this past weekend at the Monaco Yacht Show (presented by Sunreef Yachts). The greatest story of note, however, involved two key guests in attendance. Tennis superstar Rafael Nadal invited 2016 Formula 1 world champion Nico Rosberg aboard his Sunreef 80 Power Catamaran Great White for a friendly game of ping pong.
Playfully referred to as the "World Ambassador Cup" by Rosberg, as you'd expect from a 20-time Grand Slam champion, the five-point match ended with Nadal taking the W. But to his opponent's credit, it wasn't exactly a landslide victory. The final score was a rather close 3-2.
RELATED: Novak Djokovic Becomes First Tennis Player To Earn $150 Million In Prize Money
---
---
"It was great to meet you today Rafael Nadal! Thanks for the nice chats and showing me around your boat. See you soon," Nico Rosberg expressed via Twitter alongside a pair of snapshots.
"Great time today with Nico Rosberg, nice meeting you and having a nice chat," Rafael Nadal responded in kind.
Later on, Rafael Nadal would also run into Prince Albert II of Monaco, prompting Sunreef Yachts' own social media team to post the following via Instagram.
"H.S.H Prince Albert II meeting Sunreef Ambassador Rafael Nadal at the Monaco Yacht Show. A great honour for the entire Sunreef Yachts team!"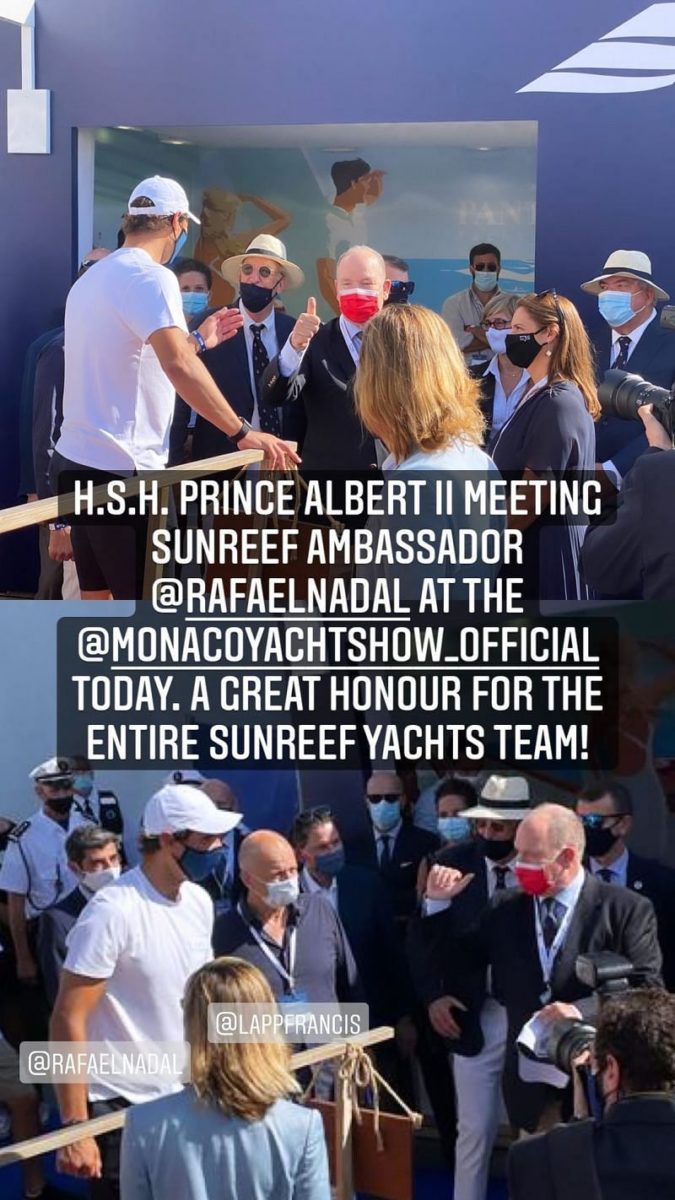 RELATED: WATCH – Tiger Woods Nails The Happy Gilmore Swing Challenge
Rafael Nadal has been taking some time away from the courts to provide his chronic foot injury ample recovery time. The 35-year-old Spaniard hasn't picked up a racquet since pulling out of Wimbledon earlier this year, opting to skip both the Tokyo Olympics and US Open thereafter.
---
---
Reports indicate Nadal received medical treatment for his chronic foot injury just a few days ago, and will likely resume training in the coming weeks few weeks. And by the sounds of it, Rafa is ready to return in full force, setting his sights on the 2022 Australian Open (according to his uncle, Toni Nadal).
"It is a time that is a bit complicated on a personal and professional level," says Rafael Nadal.
"Honestly, with the illusion of improving and facing a process that is going to be difficult and painful at some point, but that I have to go through to get back in a position to fight for what I want. I am determined to do it."
Watch Rafael Nadal beat Nico Rosberg in ping pong aboard the former's Sunreef 80 Power Catamaran Great White below.
Side note: Does anyone else think Nico Rosberg looks like an 80s ski movie villain these days?