The all-new Aston Martin-Red Bull Racing-TAG Heuer RB14 is currently hammering around Britain's F1 home at Silverstone today as Daniel Riccardo takes it for its first public debut.
The RB14 pictured here is sporting a special livery designed to keep its hotly anticipated new chassis under wraps from competitors. The full 2018 design will be revealed at the Circuit de Catalunya next week.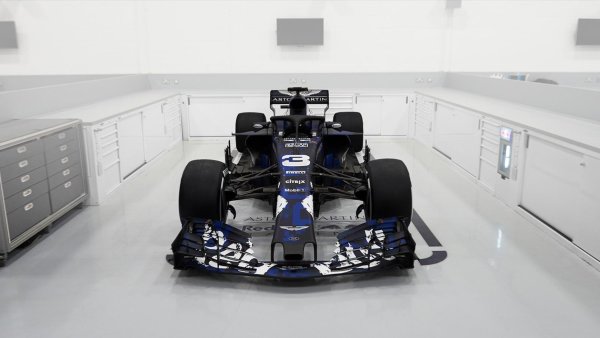 Quite often it's difficult for observers to differentiate between past and present year's designs, although some compelling changes to the RB14 make this year's hard to miss.
---
---
Most notably, 2018 sees the introduction of the controversial Halo ring to bolster driver protection, alongside noticeable spacial limitations on any rear wing activity.
2018 is also an anomaly for RBR, as usually, most teams leave it until the last possible cut off date to solidify their final design plans and reveal their work to the FIA. From this date, each team has eight, super high-stakes track testing days to tweak and iron out any engineering snags before the competition begins.
Keep your eyes peeled for the full Formula 1-wide debut from all teams next week.