NBA Hall of Famer and lovable giant, Shaquille O'Neal, stepped into the octagon to face former UFC Light Heavyweight Champion and MMA pioneer, Forrest Griffin, in a friendly grappling-only match.
Refereed by UFC president Dana White himself, this was entertaining (to say the least). In terms of metrics, Shaq had a 25-centimetre height and 54-kilogram advantage on Griffin. Although even that wasn't enough for the big man to end up getting stuck in Griffin's closed guard and almost face an early submission by omoplata.
To Big Shaq's credit, he did manage to exert some considerable top pressure right from the outset. As you can probably imagine, one knee-on-belly transition from him would fold the average human being in the blink of an eye. But Griffin played it nice and mobile, transitioning from bottom to side control, before hilariously butt scooting away.
As a fun epilogue, women's strawweight contender, Claudia Gadelha – who is like two thirds the total size of Shaq in height and weight – ran onto the canvas while he was still gassed out flat on his back to secure a playful submission by rear-naked choke. Pretty stock standard for a 2nd degree black belt in Bazilian Jiu-Jitsu.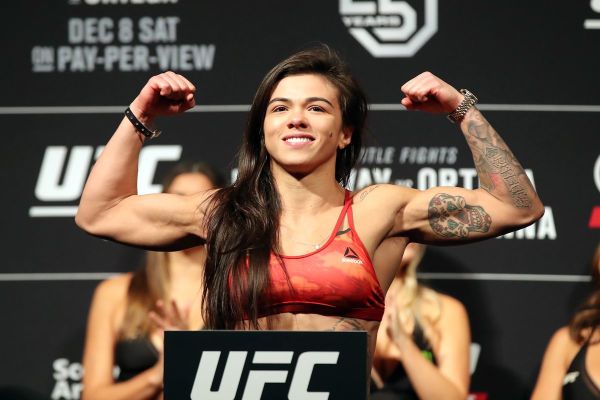 Watch the lighthearted tussle in the video above.
RELATED: Nate Diaz's Complete UFC Career Earnings Revealed.