Every generation of MMA is defined by its champions. And in an era where the crown has never been heavier, one world-class striker based out of New Zealand has established an enviable reign of dominance while making it look effortless. Ahead of his highly-anticipated rematch against Australia's own Robert Whittaker at UFC 271, we spoke to current middleweight champion Israel "The Last Stylebender" Adesanya about who's on his radar, what keeps the engine going, and his latest campaign with the Engage fight brand (of which he's actually a part-owner) – check out the BH interview below.
RELATED: UFC Featherweight Champ Alexander Volkanovski On Big Balls, Fear, & "That" Fight
BH Israel Adesanya Interview
How are you feeling ahead of what will probably be one of the most exciting UFC title fights all year long?
---
---
I said this pretty much all week… I'm just practising patience, just taking my time. Not getting overly excited too quickly and just practising patience. The time will come when I get to dance when Robert [Whittaker] gets locked in a cage with me. I'll express myself when I get excited but right now – chill.
What can you tell us about the game plan?
I'm looking forward to grappling, I'm looking forward to exchanging and that part of martial arts with him, because he never felt me in the clinch or grapple at all in the first fight, so he's going to be in for a rude awakening (like I said).
Speaking of grappling, congratulations are in order for receiving your purple belt in Brazilian Jiu-Jitsu.
Yeah, that was amazing. It was a surprise to get it in Atos Jiu-Jitsu in San Diego from [Andre] Galvao. It was a big deal for me.
Yeah, a purple belt is a big deal. A purple belt from Galvao is next level.
---
---
I was quite surprised that, um… because Brad [Riddell] got his, and I was like: "Fuck yeah, Brad deserves it." But he surprised me with mine. And I've been noticing my jiu-jitsu improved exponentially while I was there for six weeks or so, yeah… I'm a purple belt.
Recently, you revealed how you wanted to fight three times this year. After UFC 271, who's on your radar? It seems like aside from Whittaker, there isn't anyone you really deem worthy.
That's the challenge, though. Lapping the division. And that started with Marvin Vettori, Robert Whittaker. I also hope to get some new blood along the way. But we'll see what the lay of the land is after this weekend.
You've also recently explained how you were "bored" during your bouts against Jan Blachowicz and Marvin Vettori while shutting the door on moving to welterweight for a super fight against Kamaru Usman.
Once again, post-UFC 271, what would it take to reignite that fire in your belly? Are we ever going to see you cross back to professional boxing (as with the current trend)?
Just keep doing what I'm doing, that really gets me excited. I'm not complacent, I'm not bored like I was in my last fight. Yeah… the challenge of lapping the division, I just signed a new deal with the UFC, I look forward to going back, and, uh… yeah.
The challenge of doing what I'm already doing is what excites me. I don't want to get back into boxing. That's a limited form of fighting. Just like any singular form of fighting. Whether it be jiu-jitsu or kickboxing or whatever, I want to be a fully-fledged martial artist. An artist. And to do that, legally, MMA is the way.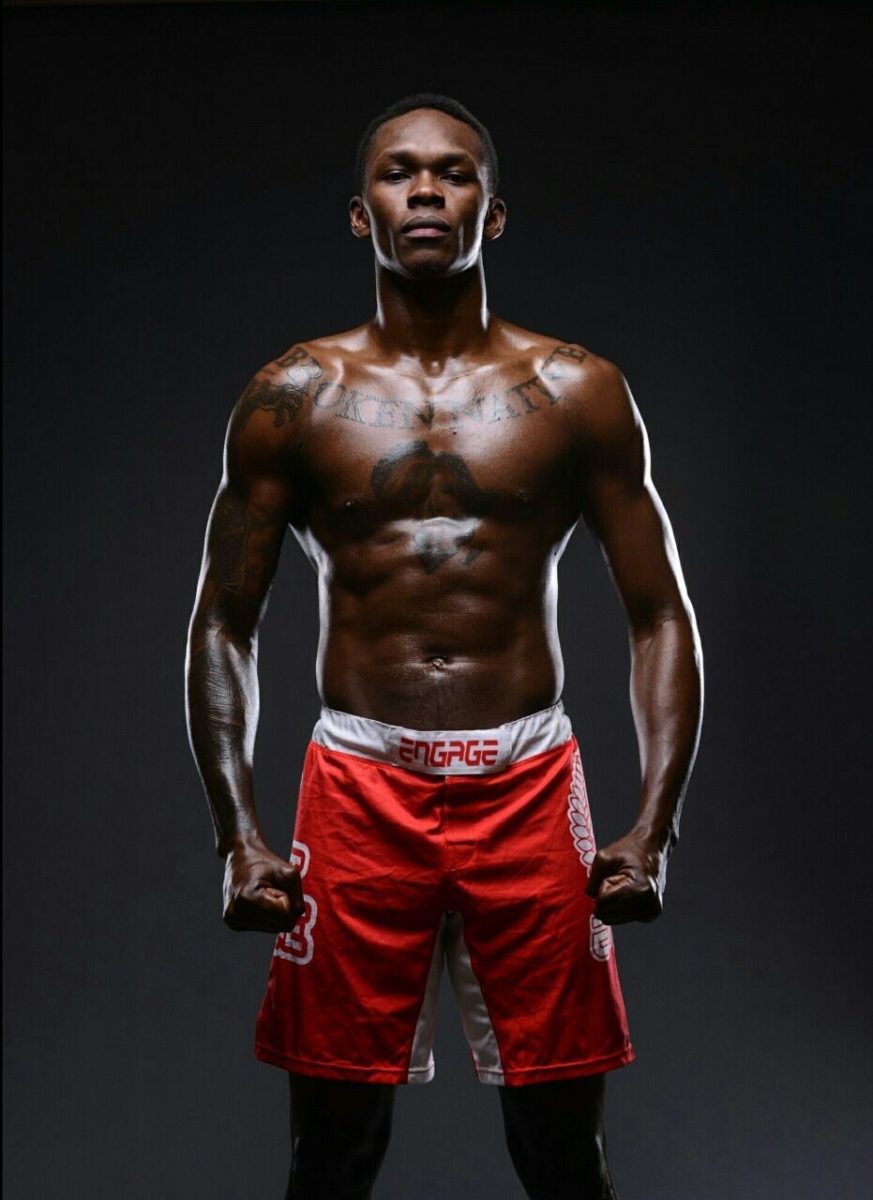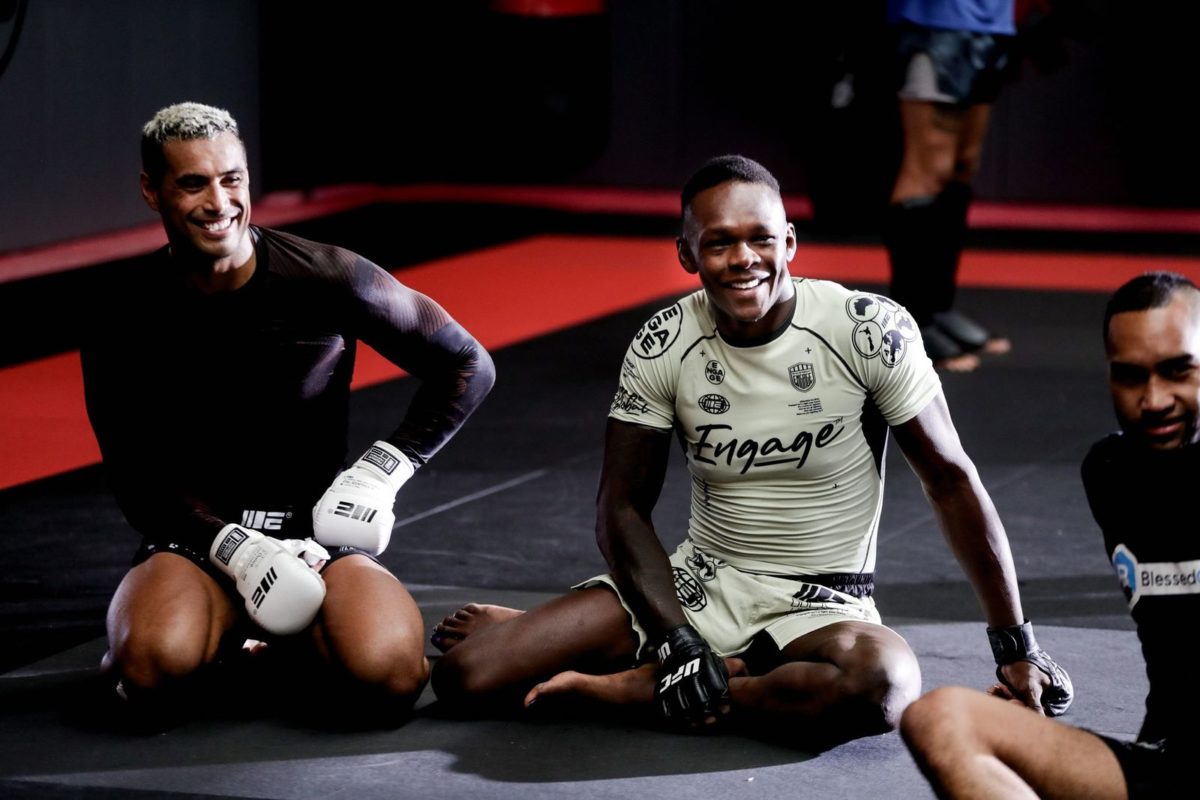 I know you're probably tired of being asked this by now, but what's your take on the Paul brother era of combat sports?
---
---
Oh you mean with the Paul brothers [Jake & Logan Paul]. I like what they're doing. I like the fact that Jake and Logan are, you know, jumping into this. And even with Jake right now, championing the UFC fighters to get better pay. He's being a promoter right now, I think, he was in London or something – promoting for a big women's fight.
Yeah. I also know Jake. I've talked to him extensively about this in the past, and I know how serious he takes it. Before that, I didn't know anything about him. But when I talked to him after I commentated his fight, and when I saw how serious he took this… he's crazy, but they're the ones who actually make it work.
So you view it as a net positive for the game if it means more eyeballs?
Yeah, as a whole, definitely. I think they're good for the game because people at the beginning will be like, yadda yadda ya. But you know, Jake can fight. Logan can fight. They might not have done this as kids like, say, the generic boxer who came from an impoverished background. But they both wrestled in high school, I believe. And they both know how to bang.
And they have the time and the money and the funds to be super professionals and train all day, and get the best treatment. So, yeah… they're great at what they do when it comes to bringing eyes to combat sports. I love it, I'm here for it.
On the same topic of igniting a fire in your belly and what this is all about, your latest campaign with Engage asks quite a pertinent question about what we're all fighting for.

So I wanted to ask you, right now: what are you fighting for? Is it for legacy, the love of the game, is it – to paraphrase Conor McGregor himself – to continue being one of the last showmen in the UFC?
All of the above. And boatloads, truckloads, planeloads of money – cargo loads of money. I love it. That's secondary to the point. For me, it's the love of the game. I'm fresh, I'm young, I love what I'm doing. I love learning and I love expressing myself through fighting. And that's fun for me, so, I want to keep doing this. That's what I'm fighting for.
---
---
And what happens the day it stops being fun?
I'm done. That's literally it. When it's no longer fun for me to go train and get beat up by my teammates or run hills on Eric Street – that's never fun actually, but I love the challenge – when it's a drag, then I'm like, "Cool… I'm done with this game." And then I move on to the next chapter of life.
If you could pick one UFC fighter for a dream fight at any time in history, who would it be?
I kinda already did it. I fought Anderson Silva. That was… historic. I never thought that'd happen. That would've been my dream fight and it happened. That was my dream and it was awesome.
And then there was that moment where it was like Gaara vs Rock Lee in Naruto.
It's crazy how life imitates art. It was surreal. The whole event for me was magical so, that's one for the history books. That's a moment for life. That's a moment for my lifetime.
Do you think Anderson Silva knew what Naruto was and anticipated it all?
---
---
Nah, he didn't. Like I said, it's life imitating art. So it's crazy how he had the Gaara pose. Now he probably does know what Naruto is.
It was a pleasure speaking to a living legend like yourself, Mr Adesanya.
Thank you… I'll be a legend one day. I'm still working on it.