It's been 10 years since Aventus revitalised House of Creed. The historic Parisian Maison, which dates back to 1760, first released its best-selling fragrance to immediate acclaim, expressing a masterful fusion of pineapple, rare florals, spices, citrus fruits, and woody notes hand-crafted by 6th generation Master Perfumer Oliver Creed and his son Erwin.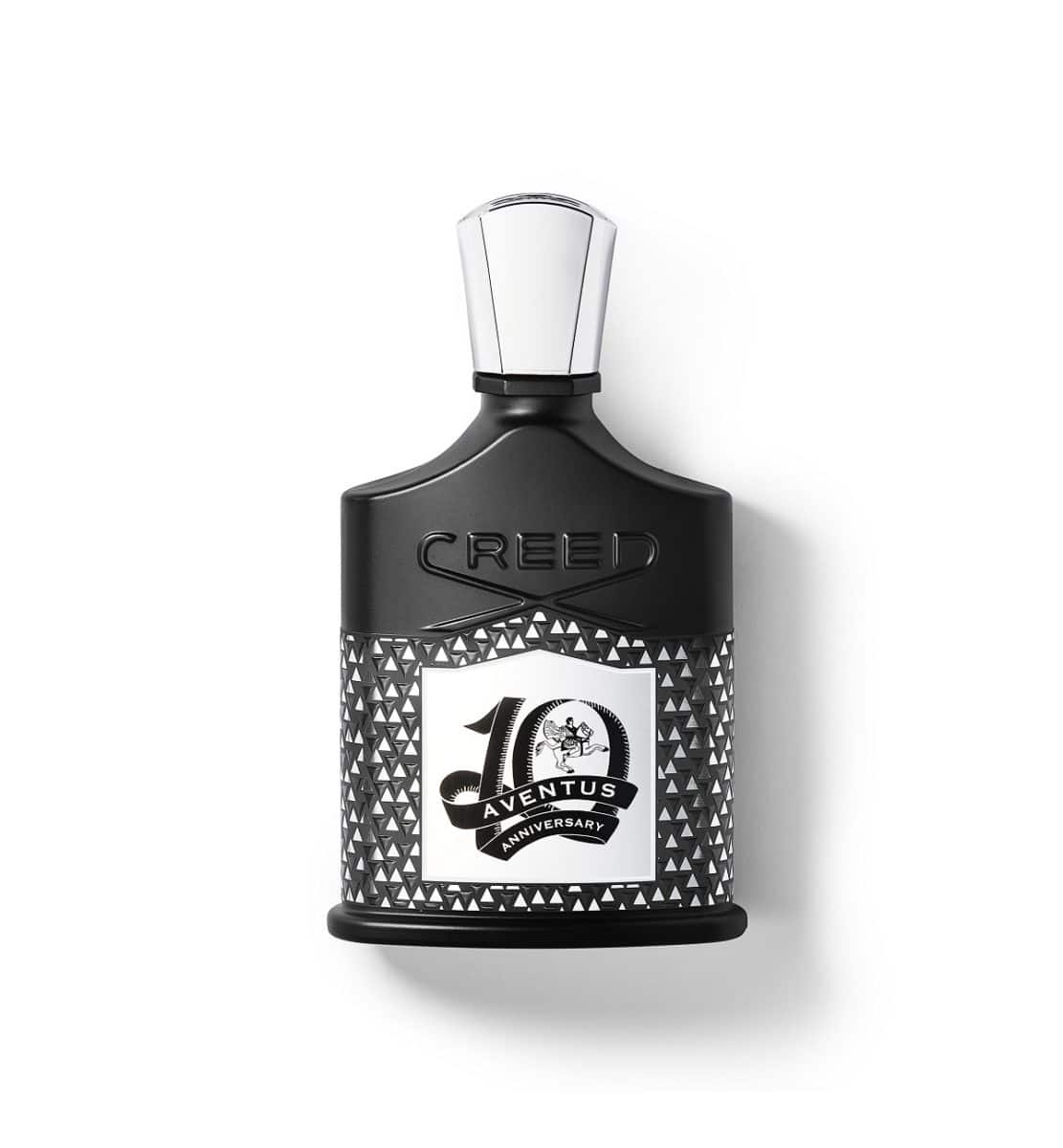 RELATED: The Science Behind Pheromones & Attraction
In 2020, the fragrance of power, victory, and legacy is being commemorated with a special 10th-anniversary bottling, expressed in an elegantly designed silver-capped flask with a new metallic design and ribbon design to reflect the historic roots of the Creed brand as a master tailor.
---
---
Aventus is a metaphor for excellence and good judgements, capturing top notes of bergamot, apple, blackcurrant and pineapple, a heart imbued with juniper berries, birch patchouli and jasmine, and a base of vanilla, musk, oakmoss and ambergris.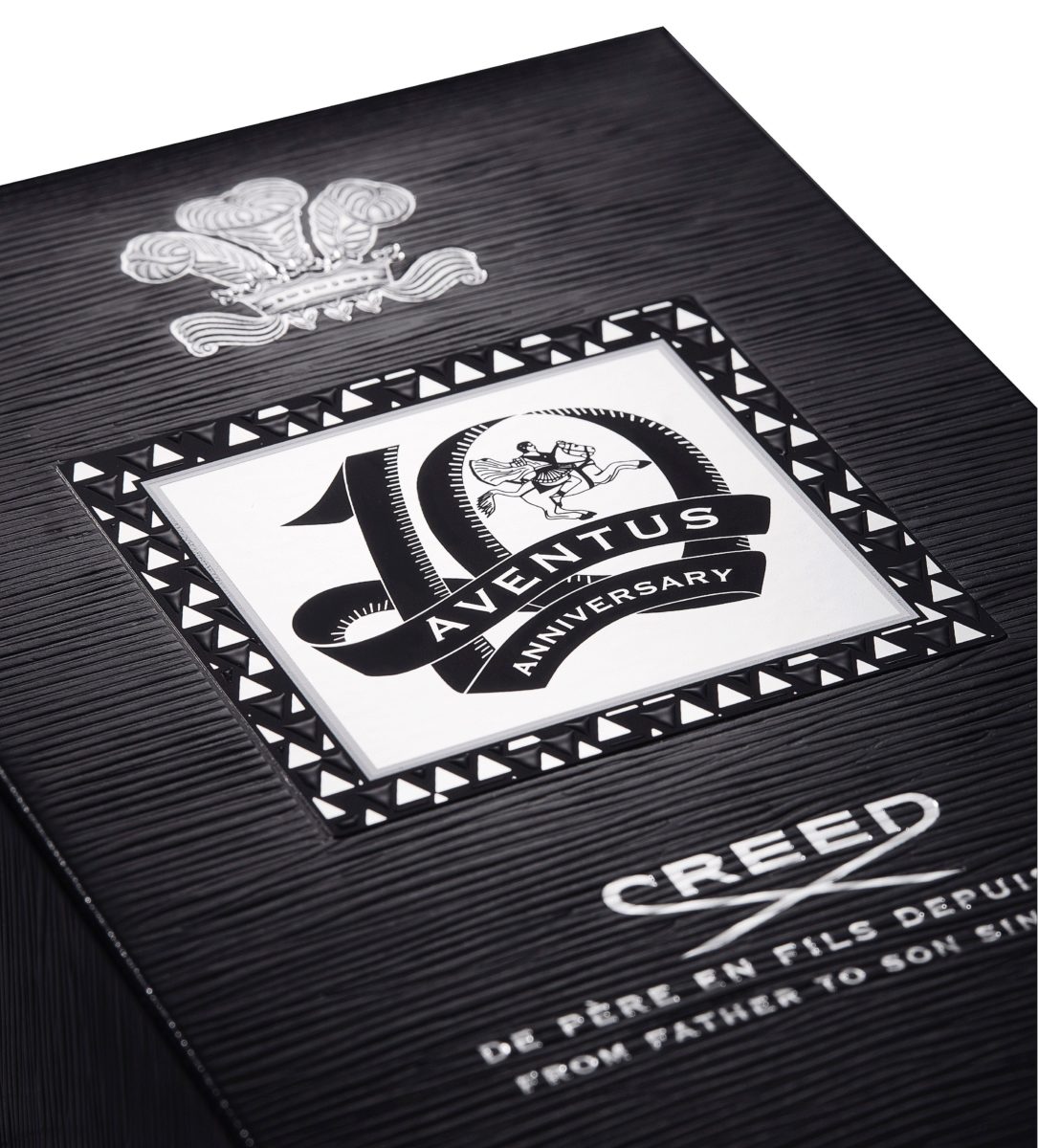 A true collector's piece, the 100ml black and silver bottle is designed to last long after the fragrance is used up, celebrating a legacy that includes appointments of Creed to the Royal households of King George III, Queen Victoria, Empress Eugénie of France, Emperor Franz-Josef and Empress Elisabeth of Austria-Hungary and Queen Maria-Cristina of Spain.
RELATED: 10 Fascinating Facts About Scents & Smells
The bottle is presented in a charcoal-coloured box mirroring the anniversary design, covered with a unique texture inspired by granite, with embossed bespoke silver to represent the fragrance's inspiration of strength, power and success.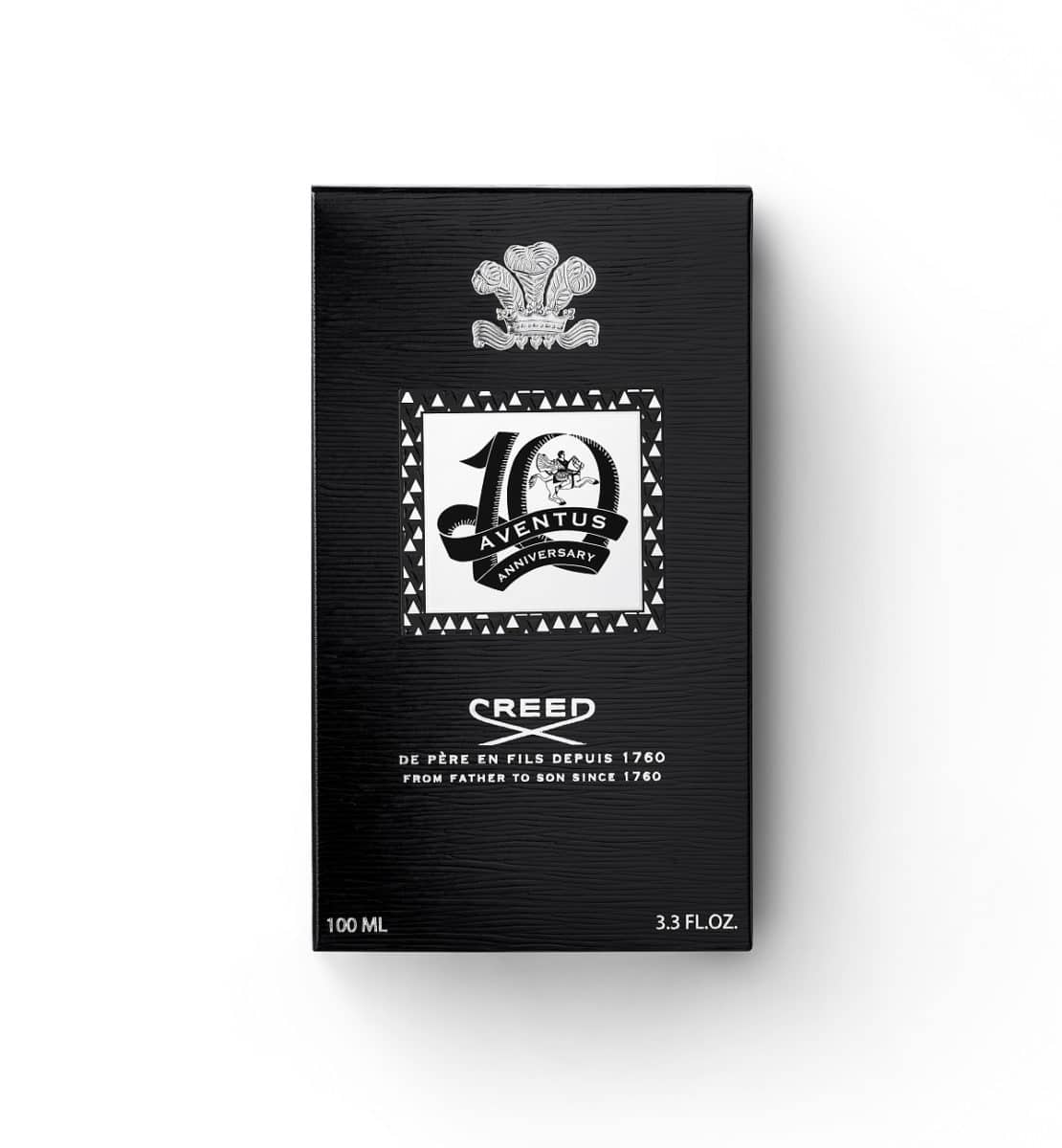 The Aventus 10 Year Anniversary Limited Edition joins a wealthy and varied collection at House of Creed, available in 100ml and 50ml expressions.
"It's remarkable to me the way Aventus has been received by our family of clients and the industry", said Oliver Creed. "We wanted to create a special bottle to celebrate this milestone for both collectors and perhaps share the fragrance with those who are new to the brand".
A 100ml bottle of Aventus 10 Year Anniversary Limited Edition is priced at $459 and can be purchased at the Creed Boutique in Sydney or online.
---
---