Ettinger's distinct British heritage is unquestionable. However, it was through the worldly knowledge of Gerry Ettinger – the company's founder – that Ettinger gathered their now renowned leatherworking knowledge. With a strong hereditary ownership line spanning back 85 years and a Royal Warrant in hand, Ettinger's future appears to be as bright as their past.
The History Of Sublime Craftsmanship
Gerry Ettinger founded his leathermaking company in 1934 after an esteemed career as a film producer in Italy and his native Germany. Ettinger was a master of five different languages and adored the art of travel. In an era where regular international travel was still a considerably exotic pursuit, Ettinger merged his knowledge of business negotiation and worldly wisdom to create the finest luxury gifts.
The business didn't remain unaffected by the Second World War. However, the pause gave Ettinger an opportunity to reinvigorate and repurpose his company as UK's middle class, as well as many nations abroad, rebuilt their economies and infrastructure for a more a lavish future. Luxury goods soon became appreciated and maintained by millions the world over and Ettinger's prized craftsmanship lead the revolution.
---
---
As Ettinger continued to expand financially, its owner began streamlining production and doubling down as a specialist of sublime leather goods. The major turning point of this switch in attitude came when Ettinger acquired a historic leather goods manufacturing company and factory. By merging the budding success of his own company, as well as the traditional 19th-century roots of his newly acquired business, Ettinger set his focus on producing the world's finest leather goods.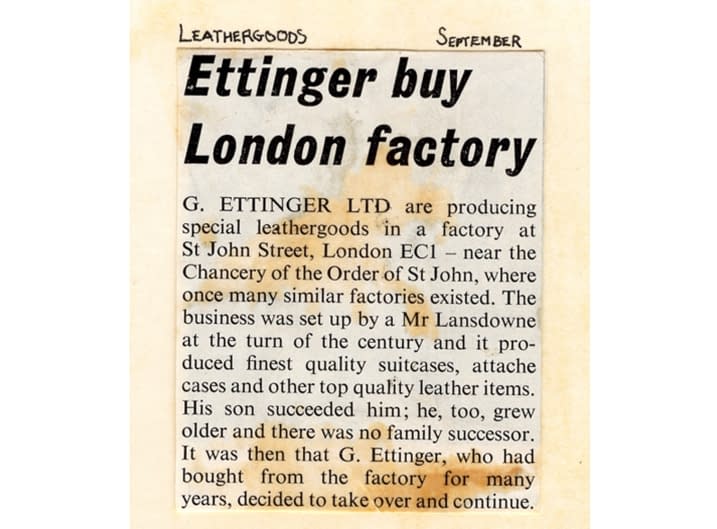 Gerry Ettinger continued to work well beyond his 80th year as his son, Robert, learned as much as he could about the leatherworking industry. It was in 1990 when Robert finally took over, after years of admiration for his father's work. Robert set out to bring Ettinger products to the world, spreading influence and opportunity to Asia, South Africa, the US, and Australia. Two years after taking the reigns as Ettinger's leader, Robert secured the prestigious Wimbledon Licence for the famed tennis tournament.
It was 1996 when Ettinger received their greatest accolade to date: A Royal Warrant by appointment of HRH The Prince of Wales. The Warrant secured Ettinger's domestic and international renown for the finest leather-based wares. Other notable additions to the company in the last 20 years include the acquisition of James Homer LTD. (one of England's most historic leatherworking companies), an admission into Walpole British Luxury (the British luxury brands association), the launching of an online presence in 2008, the opening of their first retail outlet in 2010, and the celebration of 80 years of Ettinger excellence in 2014.
Maintaining Opulence & Perfection
Ettinger has experienced quite a modest and humble evolution, moving through the ruins of the Second World War to become the finest luxury leather goods manufacturer the world over. However, this excellence cannot be taught in a matter of moments. In fact, Ettinger expects its craftspeople to go through at least five years of apprenticeship before they are trusted with the responsibility of creating some of Britain's most beautiful products. Three individuals that have mastered their craft include:
Gary Billingham, who has worked in the Ettinger factory from the age of 16 and has since become the factory manager and pattern maker – the person responsible for the earliest structuring and shape of a product.
Meg Sims, the individual in charge of quality control of all goods that pass through the many factory hands. Meg has also been with the company since the age of 16, so her 'eagle eye' for perfection is unequalled.
Michelle Peach, who excels in the complete leather goods manufacturing process, and has become Ettinger's prized craftsperson. Michelle's renown earned her a spot in the Spirit of London publication, which displayed the city's finest personalities and curators of passion for all the world to see.
---
---
The company still openly offers apprenticeships to those who wish to apply. Although, it should be noted that an apprenticeship with Ettinger's clearly isn't a five-year deal; it's a life of the pursuit of crafting perfection.
Perfection In The Product
Although Ettinger's production process and the people behind it are obviously of the utmost importance, the materials that compose the final product must be of the highest quality. Leading the field in terms of popularity is Ettinger's Fine Bridle Hide – Ettinger's own take on bridle hide, the same substance that makes up the toughest horse bridles and saddles. The key difference is in Ettinger's version of finer fabrics, which allow craftspeople to manipulate the material into the perfect shape.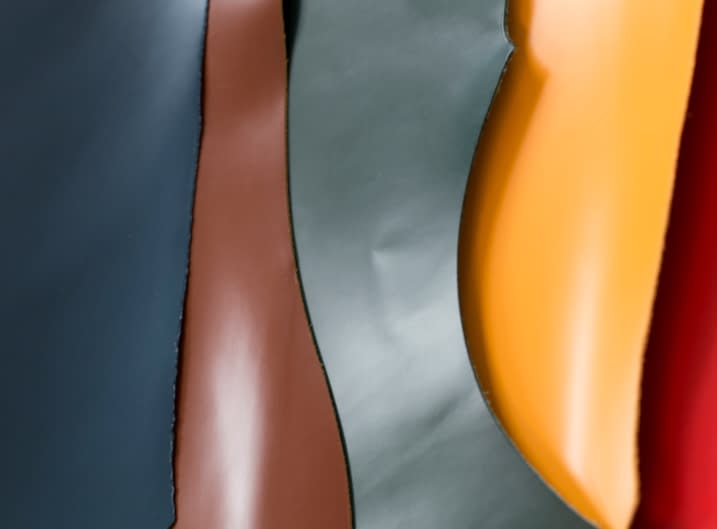 Other interpretations of the Ettinger's materials include (but are not limited to) canvas, goat leather, pig suede, vegetable tanned calfskin, and traditional English Bridle Hide – the last of which is made through a lengthy natural process that involves centuries-old tanning pits and intricate hand finish, delivering an unrivalled thickness and durability for Ettinger's bulkier items.
Ettinger's finished products are undoubtedly unique and captivating, but it is the final touches that highlight the individuality of both the brand and the buyer. Every product carries the famed Ettinger monogram, synonymous with leatherworking in its prime.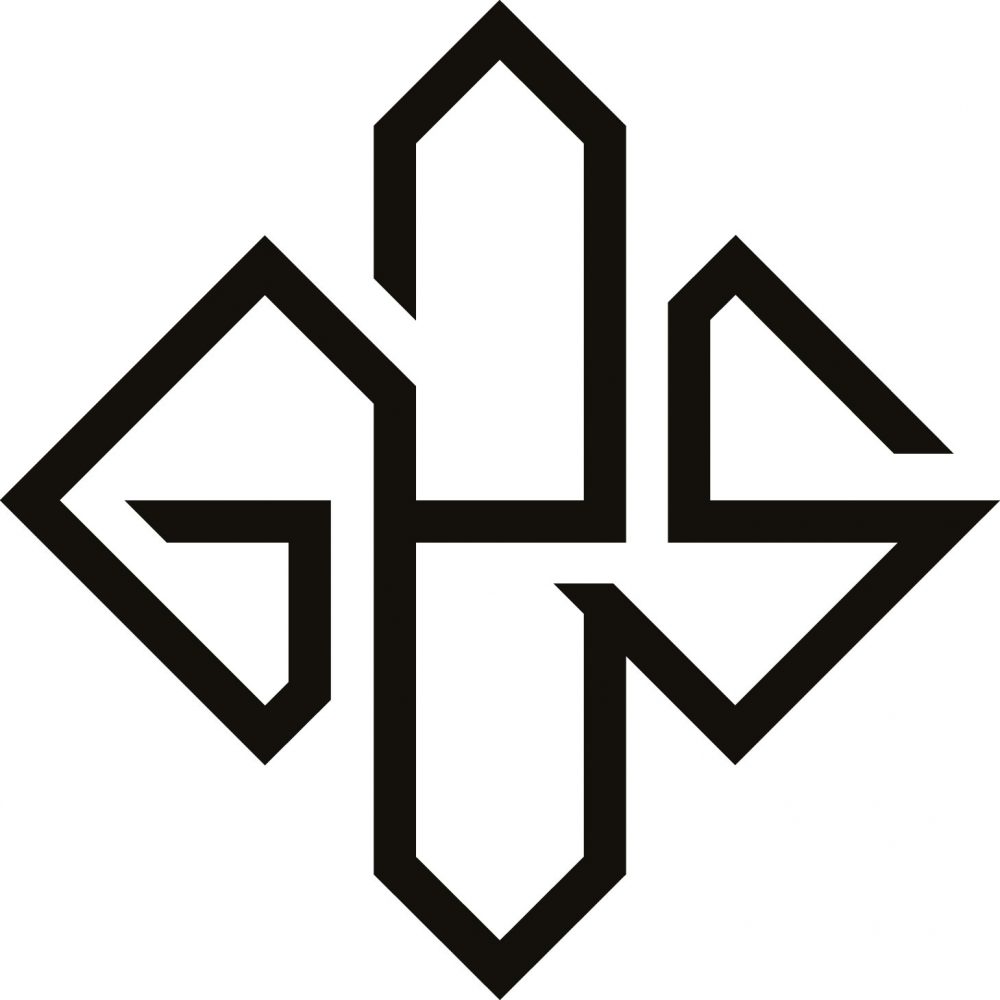 Customers also have the option to engrave their product of choice with initials – a strong tradition stretching back through decades of Ettinger's excellence.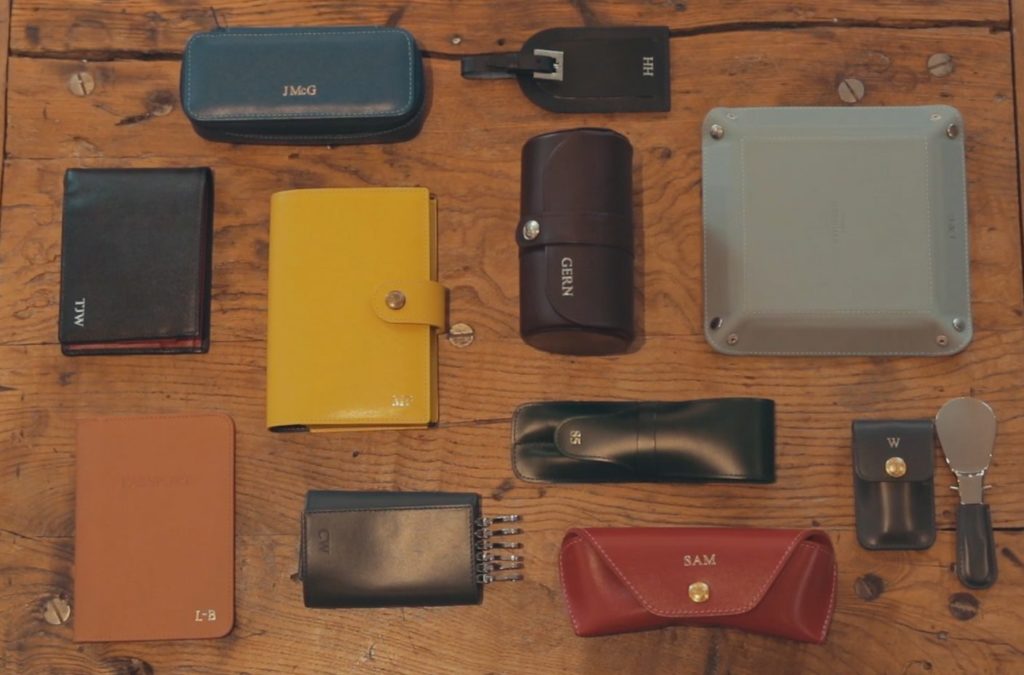 Although Ettinger's range is notably extensive, I think the perfect way to finish this piece would be to pick out a few of our favourites found on their online store. All of these products and many, many more can be found on Ettinger's online store.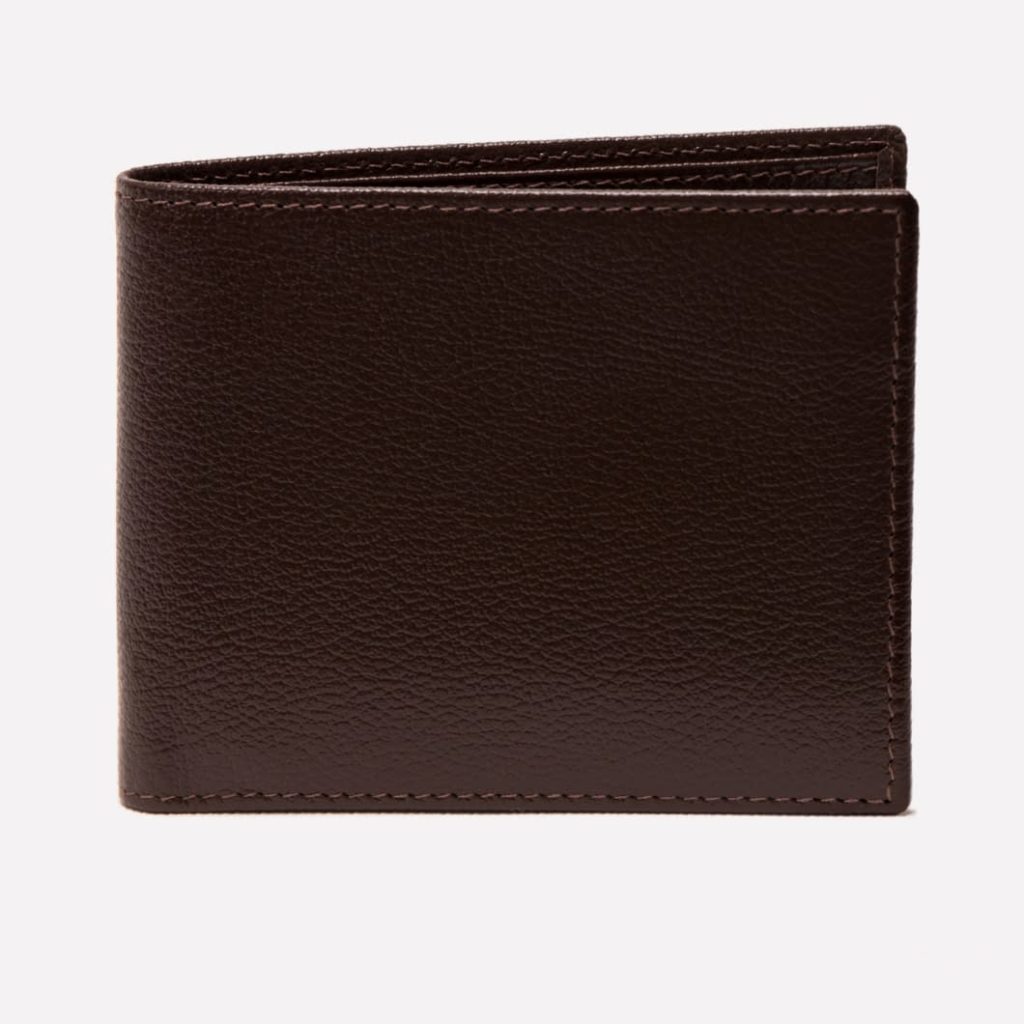 Ettinger Capra Billfold Wallet – Chocolate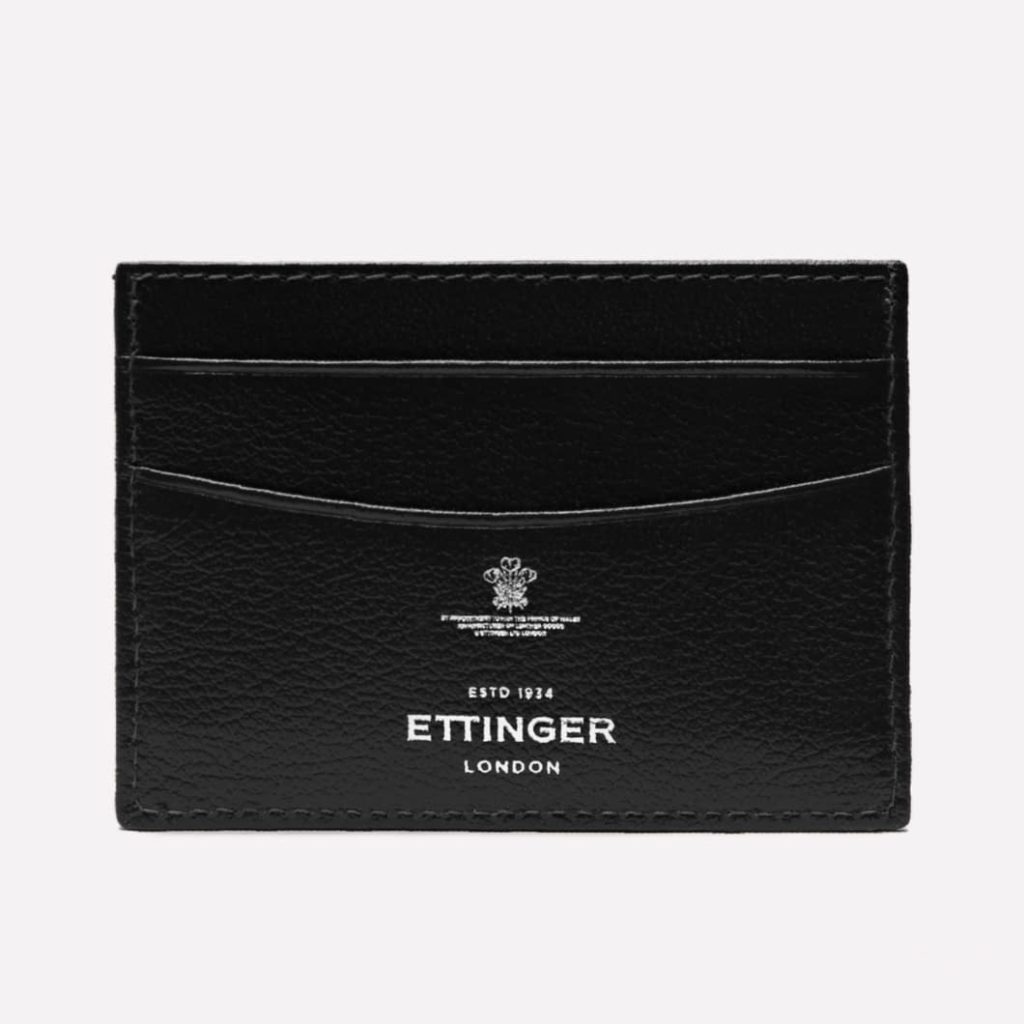 Ettinger Capraflat Credit Card Case – Black
---
---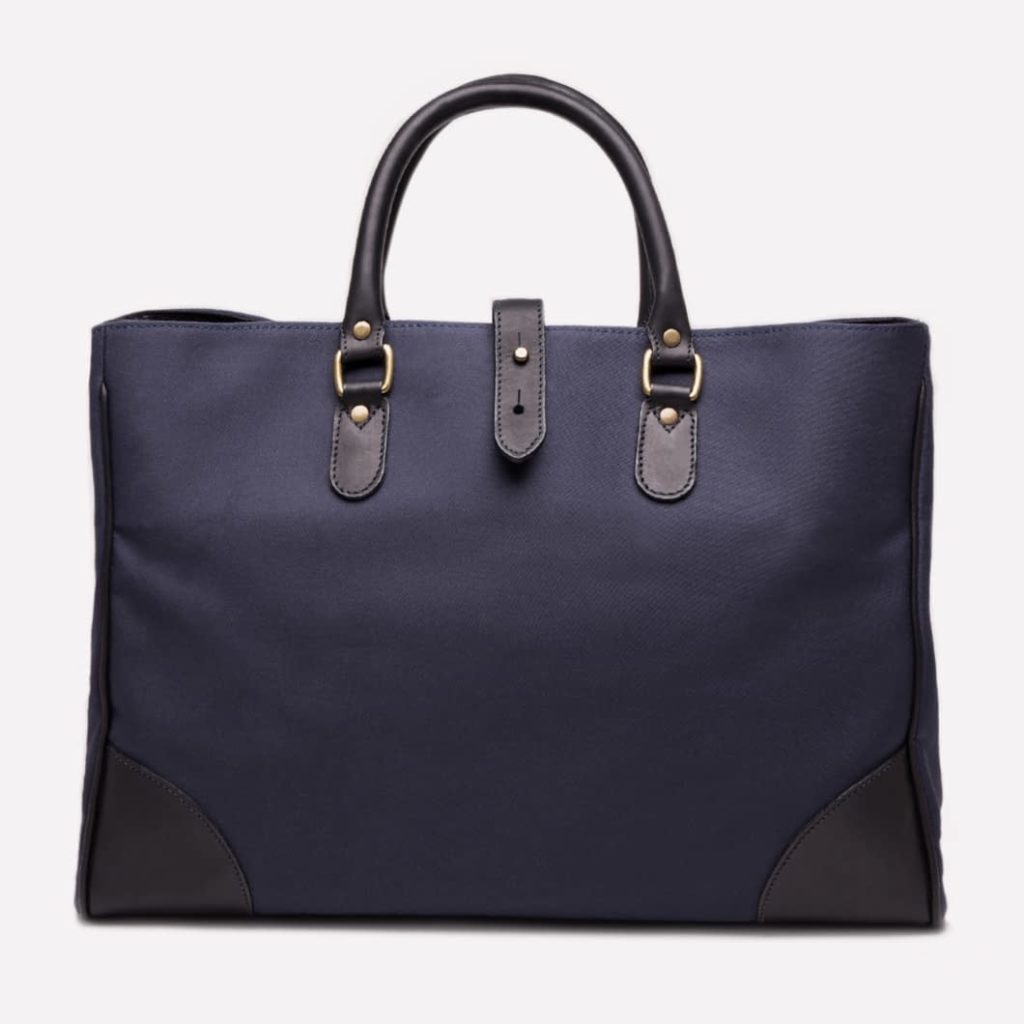 Ettinger Pursuits Piccadilly Canvas Tote – Navy/Black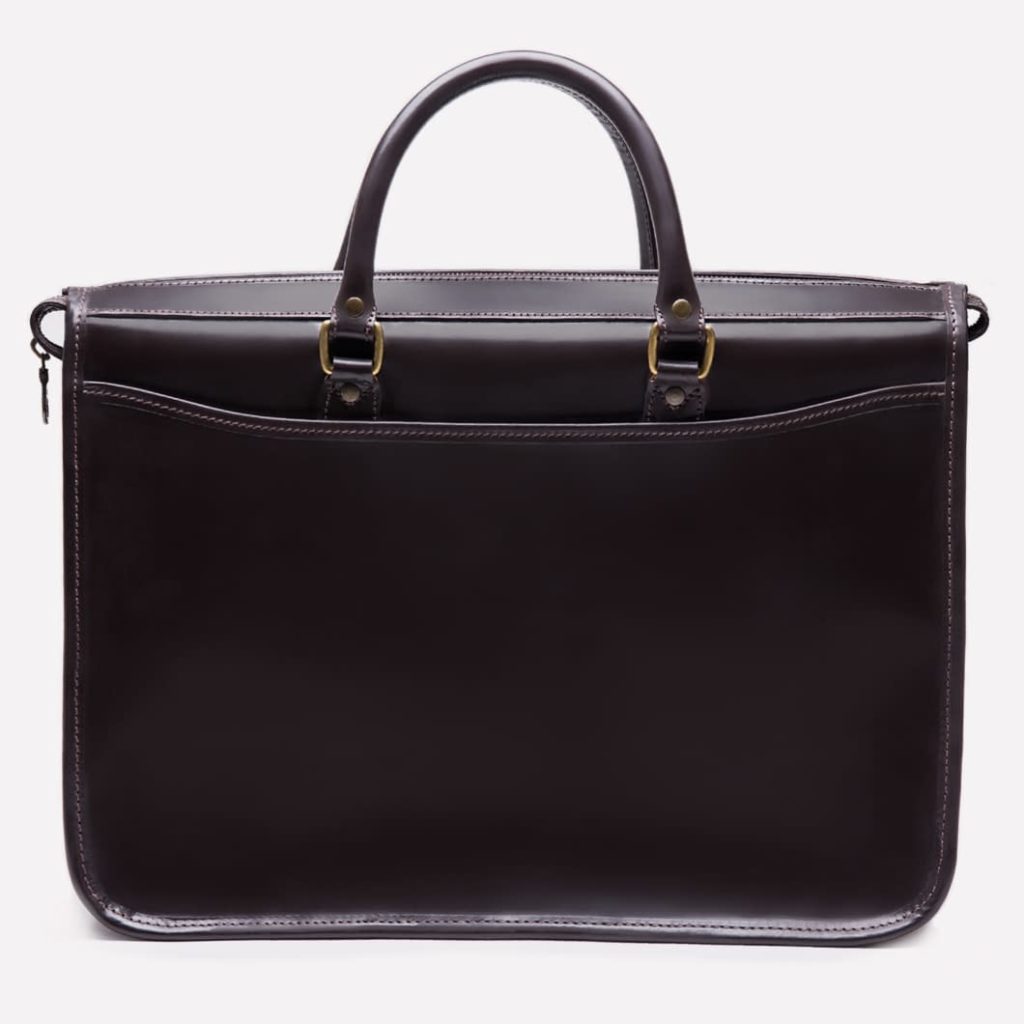 Ettinger Heritage Mayfair Briefcase – Dark Havana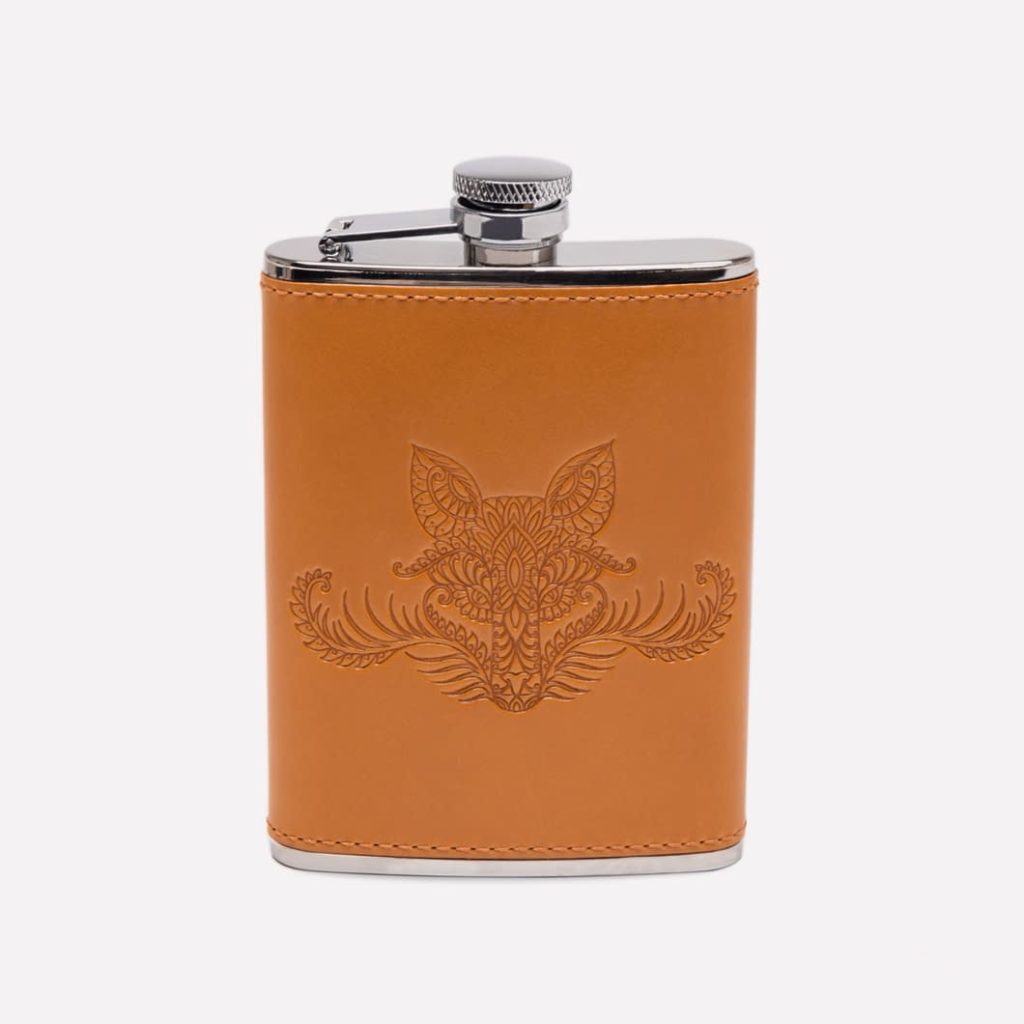 Ettinger Saira Hunjan 6OZ Captive Top Leather Bound Hip Flask – Acorn/Silver
If you're looking for alternate options, check out the best leather cardholders at various price points.