On an average day in the Boss Hunting office, we get (no joke) 97 press releases, 12 phone calls chasing up said press releases, hit at least 1.3 events, and get 7 deliveries – mostly unsolicited. Combine all that with a passion for finding cool shit and it's fair to say we're in a good position to curate our favourites. With each item specially chosen by our content team, these are Boss Hunting's favourite things in April 2020.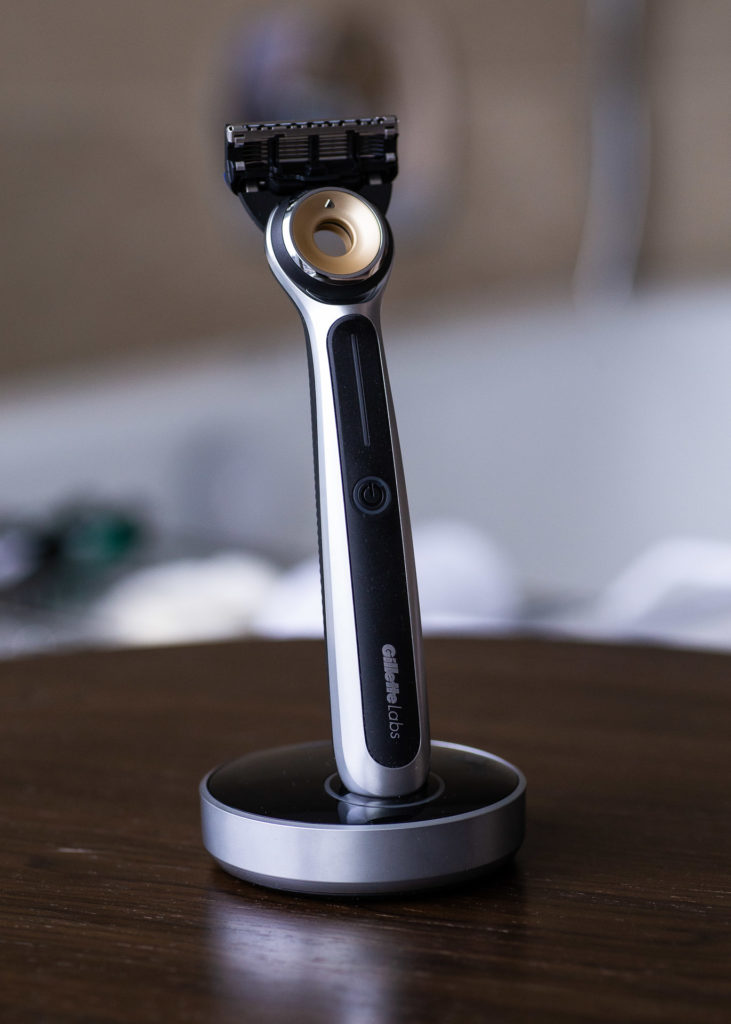 Gillette Heated Razor
I've barely shaved with a razor over the last five years due to the irritation, but when the Heated Razor came in the mail I had to give it a go. A TIME Magazine Best Invention 2019 winner, this baby has converted me back to razor shaving. The heated bar feels so so nice and I haven't seen any irritation since. A new grooming favourite, and it looks the part as well.
– Jack Slade
$299 – direct.gillette.com.au
---
---
Alpina B5
Pre COVID I was offered the keys to Alpina's latest creation, the B5 Touring – the BMW M5 Wagon that should have been. I first became aware of Alpina after my father dabbled in the BMW E30 series, causing me to take a particular interest in the convertible, TC Baur and the rare Alpina and Schnitzer badges.
In my eyes, Alpina has always presented the best that BMW could be and in the case of the B5 Touring, I couldn't have been more right. Of course, the weekend that I had planned, with a route up the North Coast, couldn't have been more poorly timed and I spent just a few hours in the car while in possession of the keys. As I said in my IGTV walkaround, the sense of occasion in the cabin, of piloting such limited and lust worthy vehicle, as well as the performance and sheer cool factor, dazzled me. Such a graceful and understated beast. Bravo Alpina.
– James Want
$210,000 – alpinaautomobiles.com.au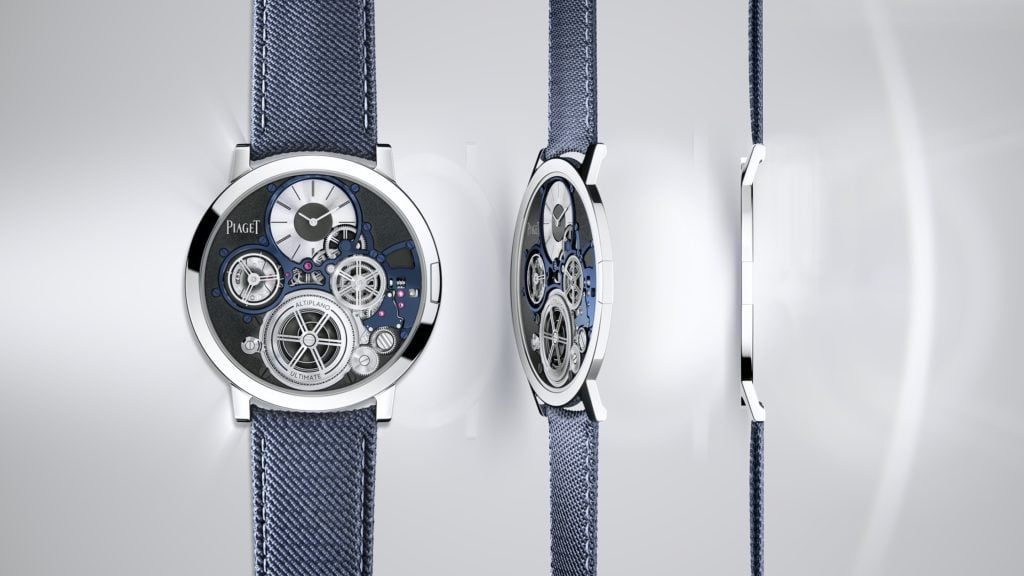 Piaget Altiplano Ultimate Concept
As someone with a daintier wrist circumference, thin watches boasting of a clean design always excites me. But Piaget's Altiplano Ultimate Concept goes beyond personal preference. As the world's thinnest mechanical watch, it represents cutting-edge innovation and unparalleled craftsmanship. The depth of the entire thing is only 2mm (and the glass an even smaller 0.2mm). I must say, it's impressive stuff.
– Garry Lu
Price Upon Request – piaget.com
---
---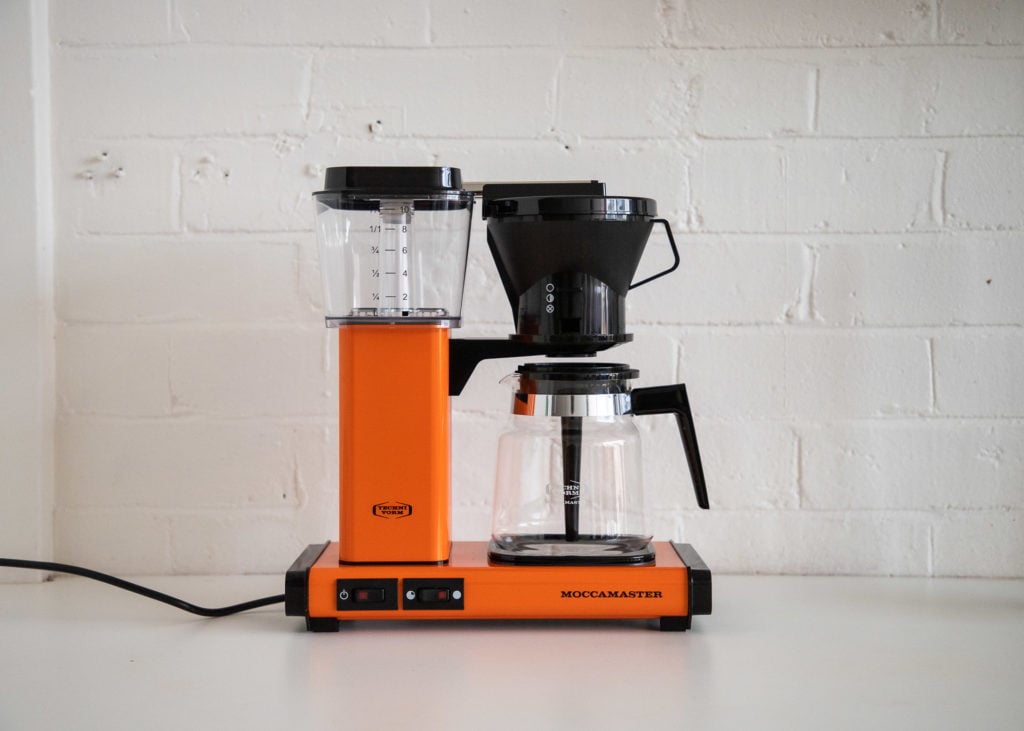 Moccamaster Classic
In April, we teamed up with the team from Alternative Brewing to create a definitive guide to pour over coffee. Along with a host of other pour over paraphernalia, I was sent a Moccamaster, which I selected in bright orange. Since its arrival I've used it daily and it's safe to say I'm obsessed.
The ease of brewing and cleaning, as well as the purity of taste – is astounding. I brew an 8 cup (1 litre of water) batch in the morning, sip it while dressing and eating breakfast, then transport the remainder to a thermos which my girlfriend and I live on for the rest of the day. Even after drinking long blacks for so long, it's incredible how much you begin to appreciate the intricacies of flavours as the coffee cools and opens. It's also great to refrigerate the leftovers and have over ice in the afternoon. Epic piece of kit.
– James Want
$475 – alternativebrewing.com.au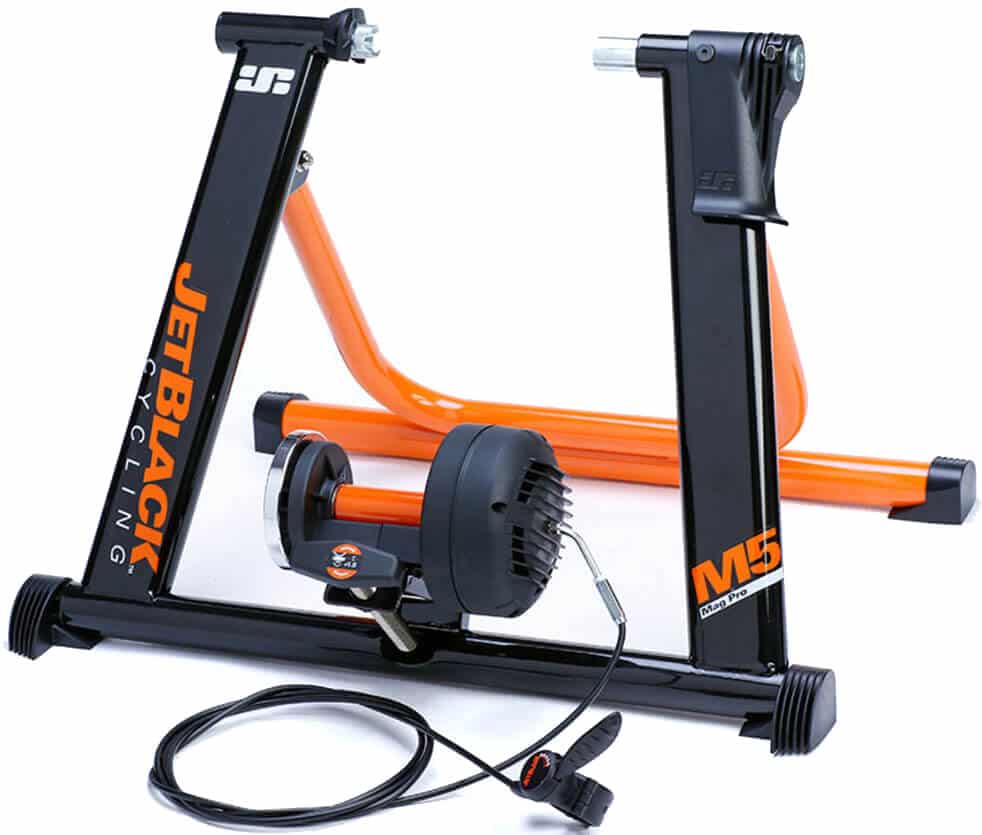 JetBlack M5 Magnetic Trainer
With gyms being closed, I was craving a workout that didn't involve following some celebrity's routine on an app. Exercise bikes are generally either super expensive or cheap and nasty, so with a bunch of road bikes rusting in the shed I decided to crack on and buy a trainer instead. The JetBlack M5 Magnetic Trainer isn't the flashiest option on the market but it's a portable and reasonably priced choice for those looking to change it up. It even comes with an app for in-depth tracking.
$199 – 99bikes.com.au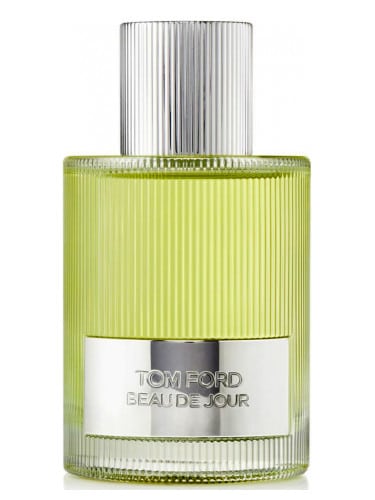 Tom Ford Beau De Jour
I only brought one fragrance into April isolation (down at my parent's farm), and it turns out I chose well. Tom Ford's newest male scent is a modern take on the classic aftershaves of years gone by, and hits all the right notes with lavender, patchouli, and rosemary at its base.
– Jack Slade
$270 – davidjones.com
---
---
Xbox Project Oris Concept w/Built-In Projector
I'm staunchly Team Playstation when it comes to the console wars. But the Xbox Project Oris concept model is something that could very well drive me to betray the Sony camp. A customised interpretation of the upcoming Xbox Series X, this baby includes an inbuilt 8K projector and much more.
– Garry Lu
TBA – Read more here.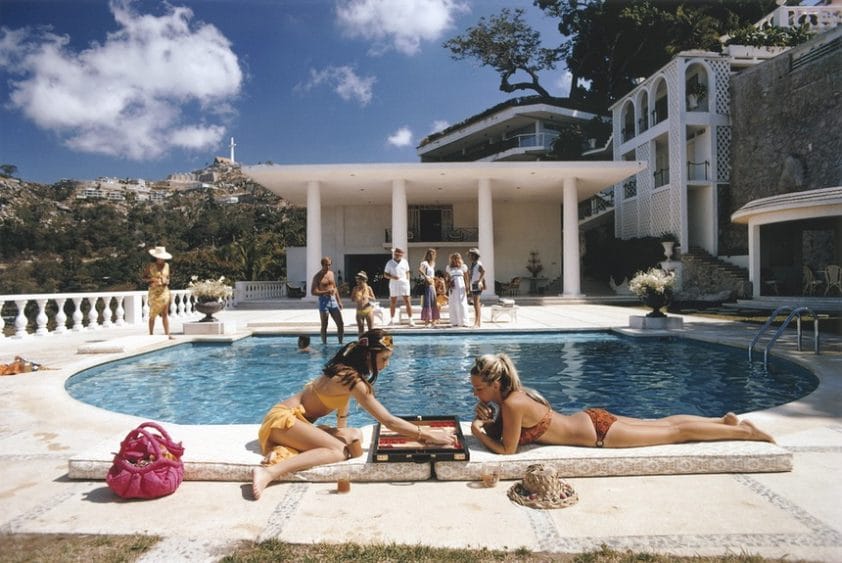 Poolside With Slim Aarons
After moving into a new apartment earlier this year, myself and my roommates made an effort to really invest in our space, each of us bringing to the table (quite literally) little touches for our bright and airy space. Our most recent addition? This immaculate book from the best of everyone's favourite riviera photographer, Slim Aarons. Essentially just a glossy hardcover version of James' article featuring the top 25 Silm Aarons poolside photos, this glossy page-turner catches the eye of everyone who walks into the room.
– John McMahon
"Once upon a time, life was not better. It was different. Once upon a time, everything was optimism, because nothing was bad for you." – Slim Aarons, Poolside
$60 – amazon.com.au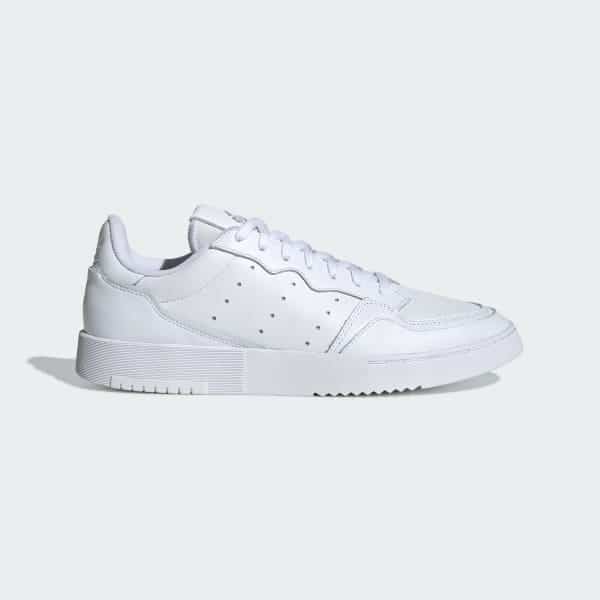 adidas Supercourt
Taking advantage of some online sales, I wanted a fresh pair of everday white sneakers to swap out with my old Reeboks. Released last year, adidas' Supercourts are a premium take on the brand's lineup of iconic tennis shoes. Comfy and clean enough to work in a bunch of situations, I think they'll look even better beaten up – plus they come in my size, 15.
$150 – adidas.com.au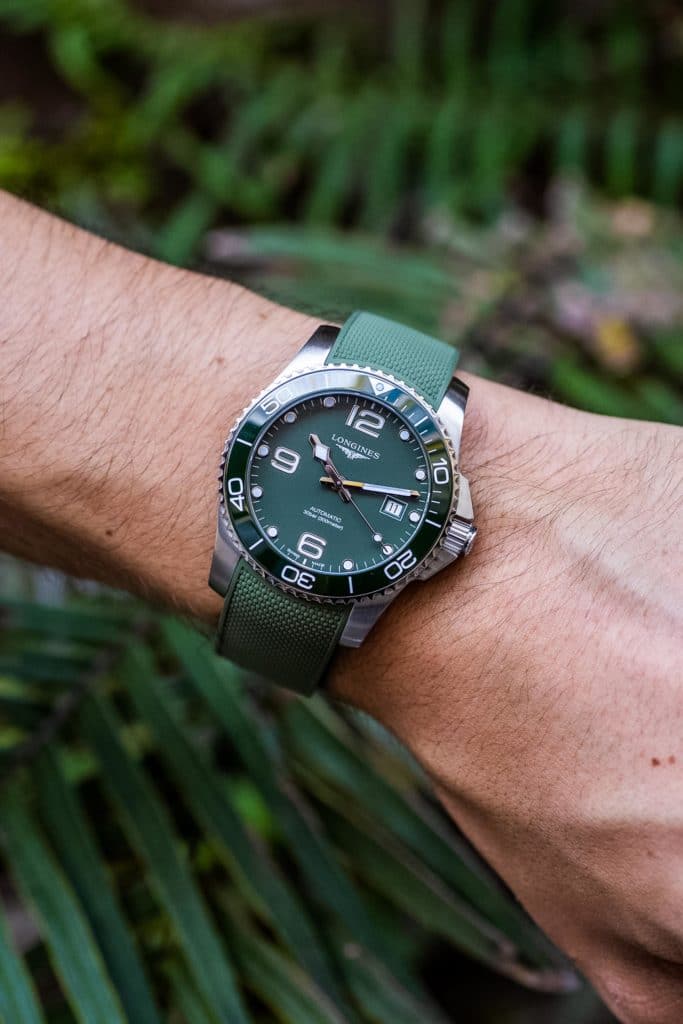 Longines Hydroconquest in Green
We're no strangers to the saucy new wrist action coming out of Longines HQ, having previously covered it both editorially and together in partnership with the Swiss brand. I loved the new Hydroconquest lineup so much, in fact, that I even bought myself the grey on steel. I'll admit, however, that I may have jumped the gun a little when just last month I got my hands on the new lust-worthy green dial variant. It's easily one of the most attractive and best value steel sports watches on the market right now for its segment. Available on both rubber and steel.
– John McMahon
---
---
$2175 – longines.com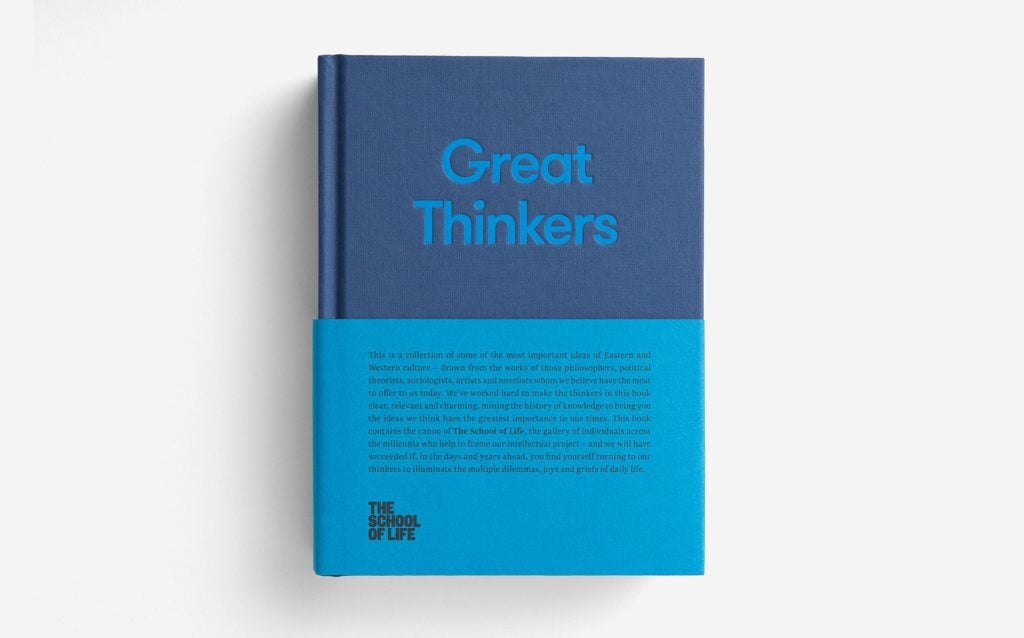 Great Thinkers
While I've probably got enough time at the moment to read the entire seminal works from sixty of the world's most incredible minds, Great Thinkers has done all the heavy lifting for me. The book distills and puts into layman's terms the key points from a cherry-picked group of brilliant thinkers – from Plato to Coco Chanel and everyone in between. Well worth a read.
– Jack Slade
$32 – amazon.com.au