If you thought you'd heard about everything the adidas x Gucci collaboration had to offer, think again. In what is likely to be the fashion collaboration of the year, adidas and Gucci have recently revealed their collaborative take on the humble golf bag, offered in two different designs so there's something for everyone.
When the collaboration was first rumoured, more than a couple of eyebrows were raised as to its likelihood and exactly what such a blend of athleisure and luxury might look like. With Gucci rolling off the back of another link-up with The North Face (celebrated by Francis Bourgeois) and adidas having recently worked with Prada, the two giants of their respective spaces came together in a celebration of 80s opulence and grandeur.
As you might expect from a collection that included some compellingly nostalgic leather goods, including everyday shoulder bags and seriously eye-catching duffle bags, the collaborators weren't able to resist a golf bag (or two) that would have made Starsky & Hutch proud. Offered in bold red and off-white leather, as well as beige and brown GG Crystal canvas, either bag is a fast track to envy on the links.
---
---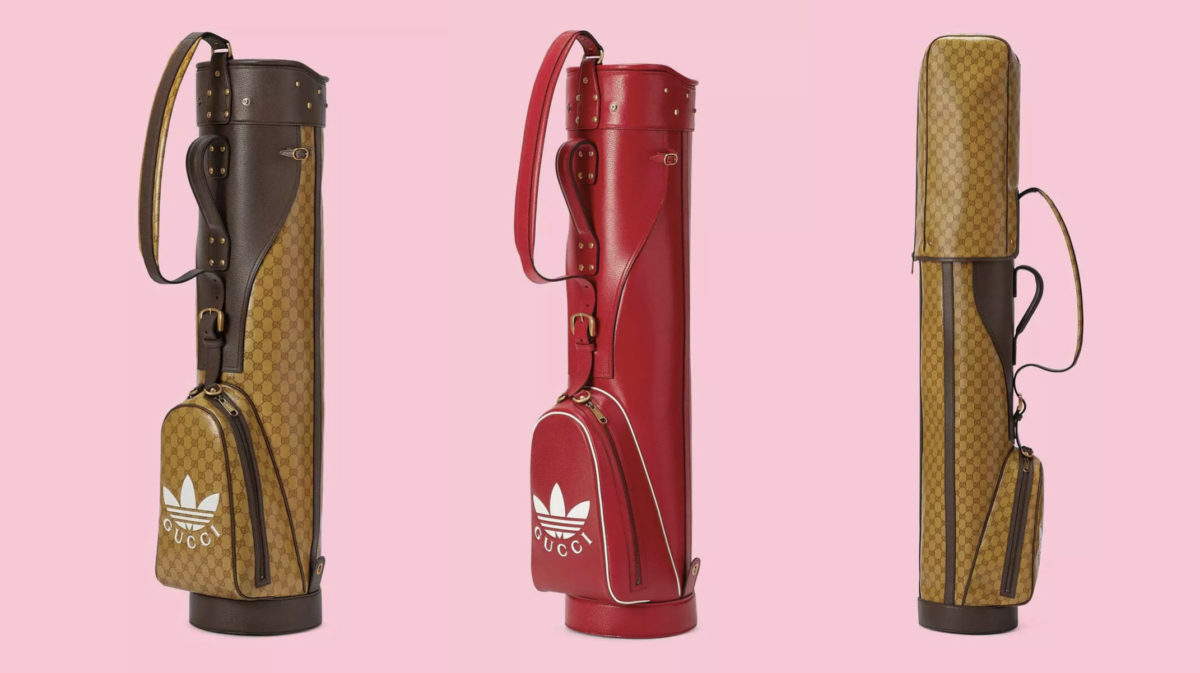 RELATED: The adidas x Gucci Collection Has Arrived In Sydney With A Table Tennis Pop-Up
The red and off-white leather bag features soft cotton linen lining to keep your clubs safe, as well as a front zip pocket for your car keys or phone. While the red bag isn't exactly subtle about its manufacturer of origin, the beige and brown GG Crystal canvas leaves zero doubt with its instantly recognisable colour and pattern.
Both adidas x Gucci golf bag styles are made in Italy and are set to be available soon. The red bag has an RRP of US$19,500 (AU$28,000) and will be available from early September, while the brown bag will set you back US$13,000 (AU$18,667) and is awaiting an arrival date.