While we all wish we could write half as well as the great Hunter S. Thompson, you can at least look like a drug-friendly scribe with a pair of these limited edition sunnies from Jacques Marie Mage.
The esteemed Los Angeles-based designer of rare and artisan fashion has released two pairs of sunglasses paying homage to Thompson. The vintage-styled Duke (limited to 350 units) and retro-looking Peyote (limited 500 units) sunnies are made from ultralight and super-strong beta titanium with lenses crafted from the shatter-resistance CR39.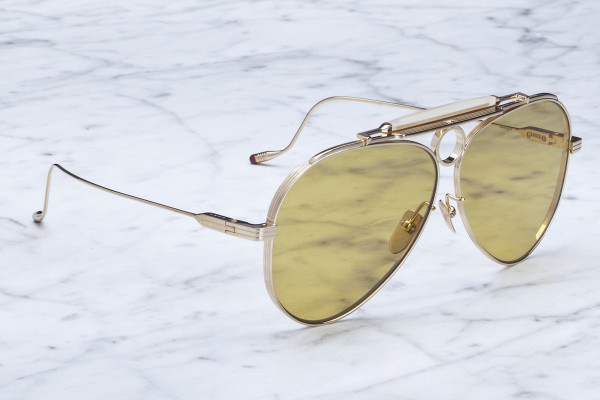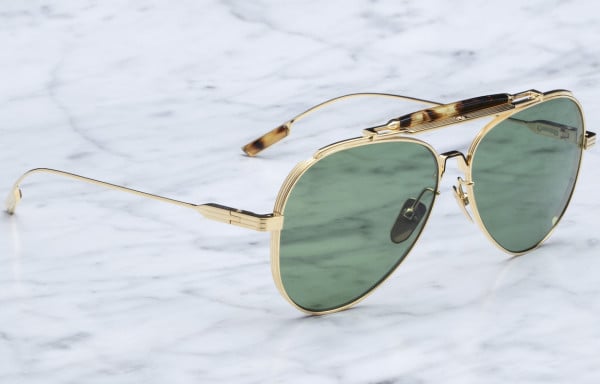 The Duke is based on the iconic '60s Aviator shape Thompson helped make famous, with amber lenses and a shooter-style bridge with a bullet hole. The Peyote also features a shooter-style bridge with tortoiseshell trim but doesn't have a bullet hole and comes with green lenses.
---
---
Along with a maroon glasses case, accompanying each pair comes is a specially decorated box featuring art from Ralph Steadman, the man who created the wild images seen in Thompson's books and articles.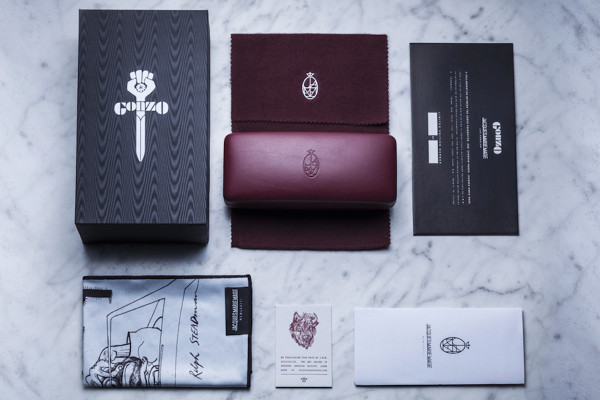 Due to the limited release, neither pair is cheap with both the Duke and Peyote setting you back a tidy ~AU$1,200 each.
UPDATE (11/05/20): While the Dukes are currently sold out, there are still Peyotes available – best hurry!