Cards on the table, we've been positively frothing whatever Porsche decides to sell lately. First it was the espresso coffee machine modelled after a flat-six engine, just yesterday it was the 2021 Targa 4 and 4S, now we have this – the Porsche 911 Soundbar Black Edition. A fully-functioning speaker that isn't just easy on the eyes.
Handcrafted from an original rear silencer and tailpipe cover from the Porsche 911 GT3, this soundbar offers some unique spheres of audio. According to the official Porsche Design website description, it actually has the "… distinctive sound of the race track…" allowing you to experience the "… intensity of a top Porsche athlete…".
This very special edition of the 911 Soundbar is meant to be used as a subwoofer Helmholtz resonator extension. But similar to the aforementioned espresso coffee machine, given the elegance of overall design and the attractive silhouette, you could honestly just set it down somewhere in the corner of a room and appreciate the aesthetic alone. Although for US$4,250, I think we can all agree you should get your money's worth and bump some tunes. Hard. Maybe some Wu-Tang… definitely some Wu-Tang.
---
---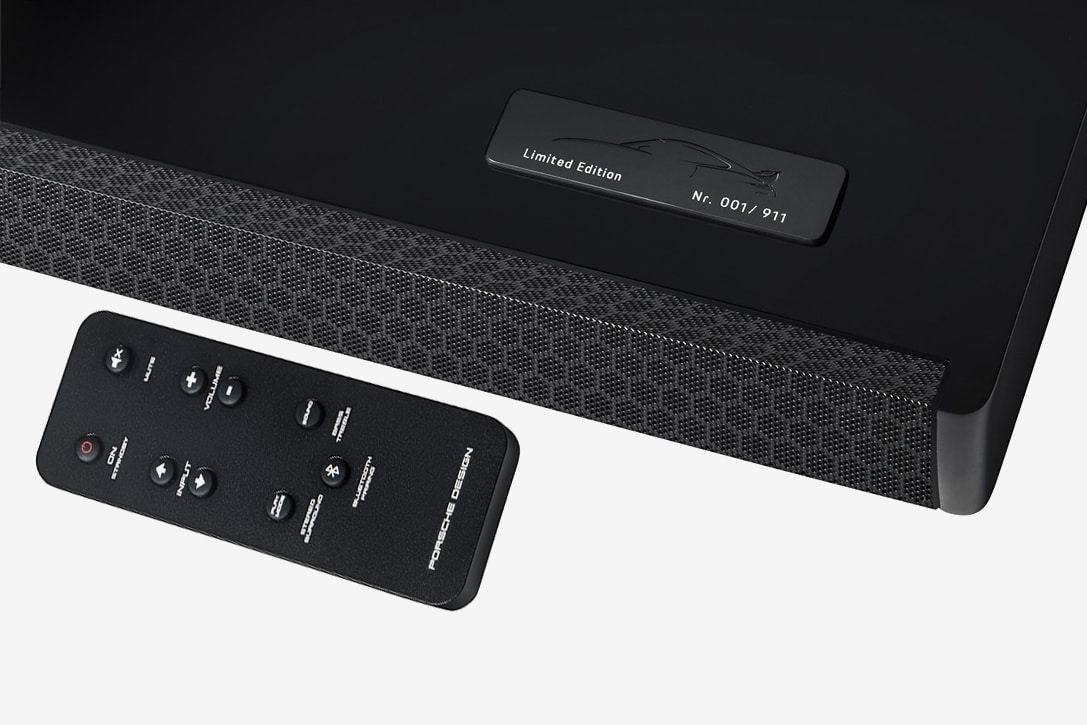 Other details you may be interested in knowing include the following:
2.1 Virtual Surround System
Bluetooth 3.0 radio interface w/ easy pairing function
Wireless, loss-free audio via aptX® technology
Analogue input [cinch]
2 x digital inputs [coaxial & optical]
Subwoofer output
Bass & treble control
Virtual surround & stereo sound
Lip-sync function for exact speech synchronisation
DTS TruSurround™ virtual surround signal processing
Dolby® Digital decoder
LED display
200 watt of system power
Power consumption [standby]: 0.39 watts
Incl. remote control
Incl. plaque with sequential limited edition number
The Porsche 911 Soundbar Black Edition is limited to – get this – 911 units which. Cute, right? Once again, that price tag is US$4,250.
Find out more over at porsche-design.com.