Those who seek the very best of everything, in every category, and aren't afraid to part with a serious chunk of their hard-earned dough will be pleased to stumble upon the portable Roccbox Pizza Oven by Gozney – delivering world-class pizzas from the comfort of your home in just 90 seconds.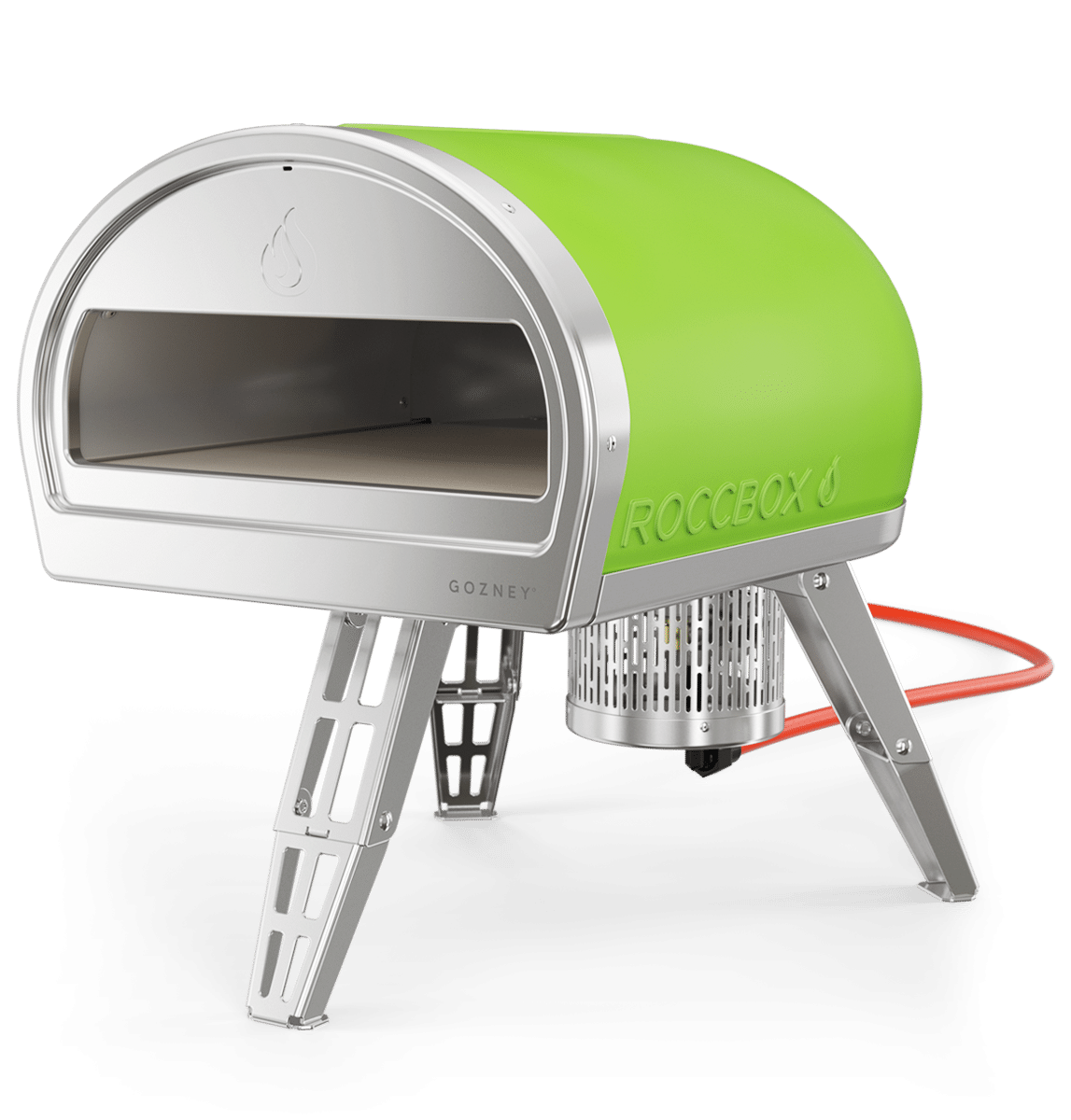 Gozney's story began with one man's quest for the perfect homemade pizza. It was a simple dream, but it was also an important one. Since 2010, Tom Gozney has been perfecting the manufacturing of precast stone ovens at the Stone Bake Oven Company. This little company moved high-quality pizza production from the exclusive hands of upper-end Italian restaurants and into the hands of the willing public. Soon enough, these high-end restaurants also sought the help of Tom and his team to manufacture the world's finest pizza ovens.
Roccbox represents nearly a decade of innovation – proudly the first portable 500°C wood and gas oven available to the public. At the heart of this achievement is the ability to produce the necessary levels of heat in a compact, ready-to-use piece of engineering. 500°C, Gozney believes, is the ideal temperature to bring a balance of crispy, light, and delicious crust.
---
---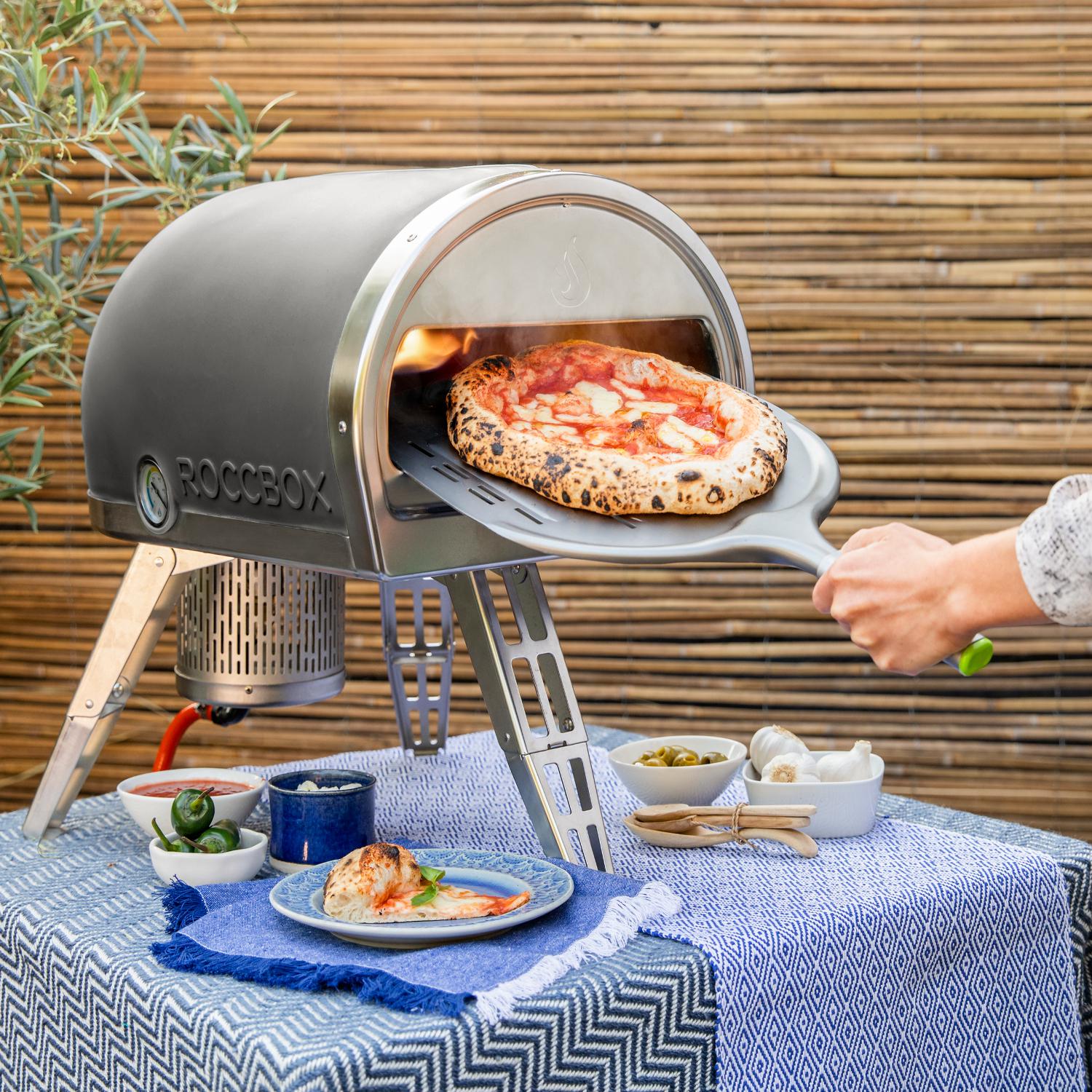 This incredible heat can be achieved either through the use of gas or wood. While the option for gas-cooking is convenient and simple to maintain, it's undeniable that the best-tasting pizza arises from wood-fired ovens and the Roccbox comes equipped for both options. No matter your material of choice, the oven's insulated body, dense stone floor, and rolling flame output will cook your pizza to perfection.
Roccbox's portability is perhaps its biggest selling point. With retractable legs and detachable burners, the Roccbox can be taken anywhere by hand. Picture a glass of your favourite vino in one hand and a slice of your favourite pizza the other, overlooking the sunset on the waves with your toes in the sand. The Roccbox can take you there.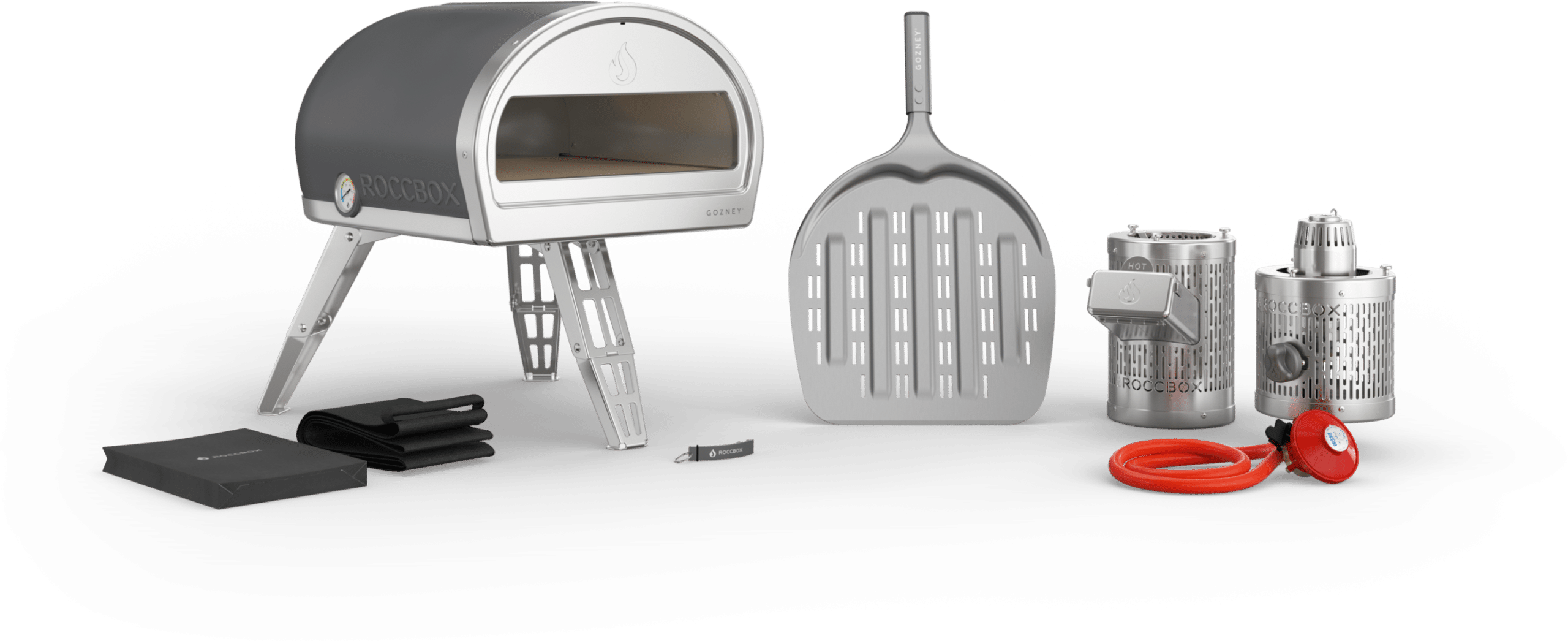 Available in either lime green or grey, the Roccbox pizza oven is available for purchase online from Gozney for $799 (free shipping included).