I tell you what, there's no Jacob's Creek within a hundred miles of this little scrummy little package from Rolls-Royce. Introducing the 'Champagne Chest' from Rolls-Royce, an official addition to their accessories collection.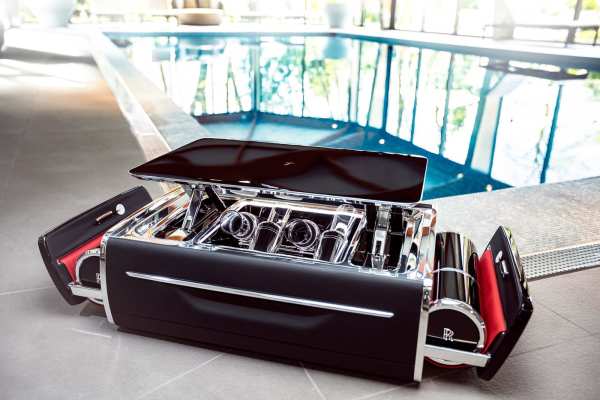 Featuring machined aluminium and carbon fibre covered in Natural Grain black leather, the construction of the Champagne Chest is akin to the meticulous build of the motor cars themselves.
RELATED: Here's What Happens When You Try To Steal A Rolls-Royce Hood Ornament
---
---
Beneath the serving tray is a configuration of four hand-blown crystal champagne flutes. The optional caviar arrangement includes two thermal caviar caissons, two blini caissons and a pair of Mother-of-Pearl spoons.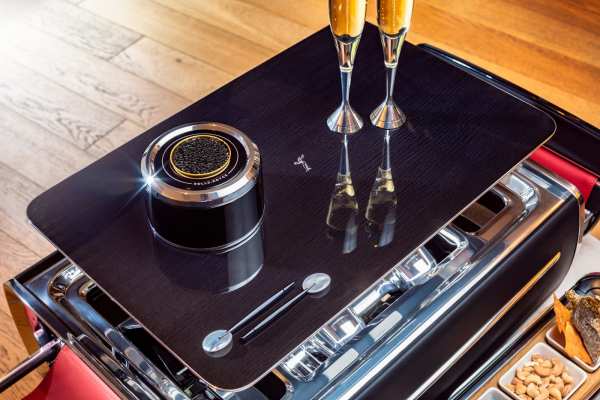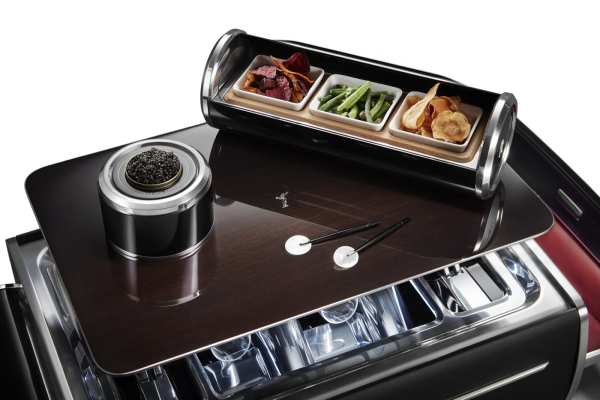 Available through Rolls-Royce dealerships with a starting price of £37,000 (circa AU$68,000), this would be the perfect complement to one's brand new Rolls-Royce Cullinan and a Sunday picnic in the Cotswolds.