Clear weather and blue skies makes for great racing weather, but the beaming sun can get a little tiresome for those sitting trackside instead of behind the wheel. With this in mind, Scuderia Ferrari has linked up with Ray-Ban for two pairs of sunglasses that will keep you looking your best as you watch the next F1 race unfold.
Who else to show off these good-looking shades than the chiselled chaps in Charles Leclerc and Carlos Sainz? Both of the Ferrari drivers had a hand in designing their respective pairs of limited edition sunglasses, with each driver adding a dash of their own personal flair to the frames.
For Charles Leclerc's pair, he selected a deep frame silhouette deigned to offer some additional shade from sun arriving from the side, complete with golden rims and further warm tones in the brown arms. In true trackside style, the lenses are also tinted with a gradient brown that is sure to look at treat on race day.
---
---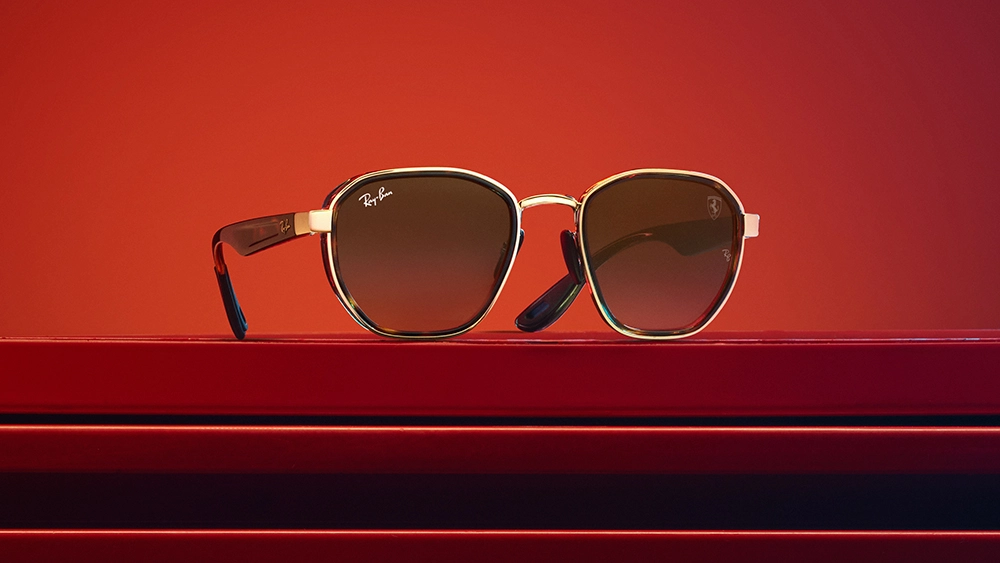 RELATED: Fun Fact: Every Time Ferrari Has Taken Pole & Won The Opening GP… They Win The Championship
Perhaps unsurprisingly, Carlos Sainz picked out a much more traditional frame shape in the Ray-Ban Clubmaster, a quintessential look for the American-Italian eyewear brand. With large black wings that are meant to evoke the current F1-75 Scuderia Ferrari racecar, Sainz pair also features team colours in the yellow rubber temple tip grips and nose pads.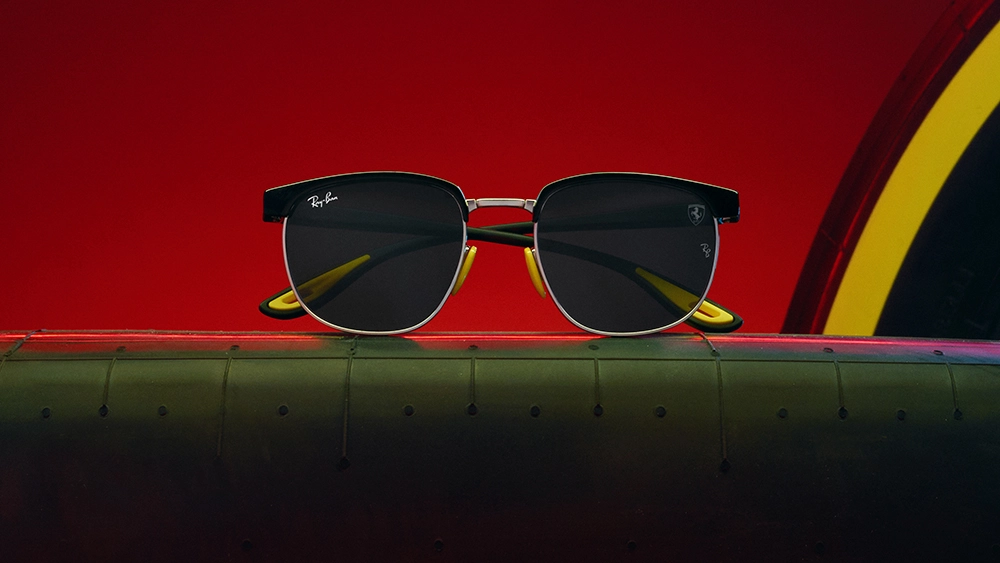 Both pairs of sunglasses designed by the Scuderia Ferrari team drivers for Ray-Ban were launched last weekend at the Spanish Grand Prix in Barcelona. However, with one of the biggest races of the year approaching us in Monaco this weekend, now's the time to look the part if you're going trackside. Both pairs arrive with an RRP of $287 and are currently available.