When it comes to men's fashion accessories few are as trendsetting or as versatile as a pair of sunglasses, at the least making those balmy summer nights that little more enjoyable.
Sometimes the dozens of international top-shelf brands out there can get overwhelming, but most of us forget that there are just as many quality local brands providing the goods that are both fashionable and affordable. To help with your choice here are our picks for the top six Aussie sunglasses brands to have you looking sharp whatever the season.
Le Specs
Established in 1979 by a couple of French expats, Le Specs is widely recognised as an Australian icon when it comes to the world of sunglasses. For almost four decades Le Specs have been designing stylish eye frames that not only make you look good but protect against the Aussie summer heat. Despite falling off during the 90's Le Specs have come back bigger and better since Hamish Tame took over as the brand's creative director in 2006. Worn by everyone from Rihanna and Zayn Malik through to Zoe Kravitz and Lady Gaga, Le Specs will give you the celebrity look without costing you a fortune.
---
---
Pacifico Optical
If you're after a modern beach style than look no further than Pacifico Optical. These deluxe sunnies are made right here in Bondi Beach from the finest materials, using Italian and Japanese acetates, lenses from Carl Zeiss Vision and European engineered hinges. Pacifico has an array of shades available, with their designs invoking the sun and surf lifestyle while sticking to their mantra, "Premium glasses without the price-tag." We're all about the 'South' line of sunglasses inspired by the south side of Bondi Beach, featuring a metal pilot-style frame and shiny silver or gold finish. Deluxe.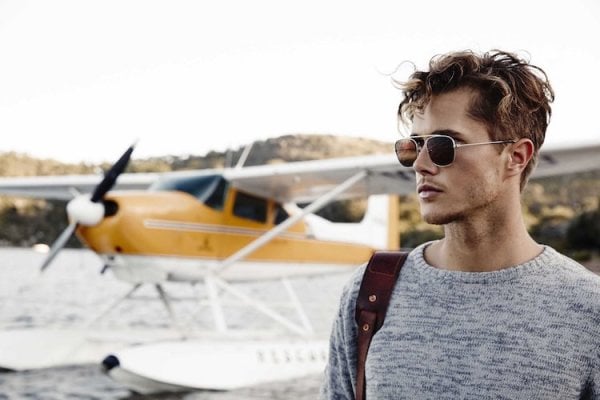 South Cali
Taking cues from the golden beaches and laid-back surf lifestyle of California's most popular seaside cities, South Cali is a fresh and modern sunnies brand that will have you looking sharp and feeling great. Boasting polarised lens with a UV protection rating of 400, South Cali sunnies are ideal for lazy days on the beach, while the simple yet stylish frames make them a great accompaniment to any outfit. With prices starting as low as $50 these sunglasses are both well priced and great looking and will make you feel like you're living the Cali life.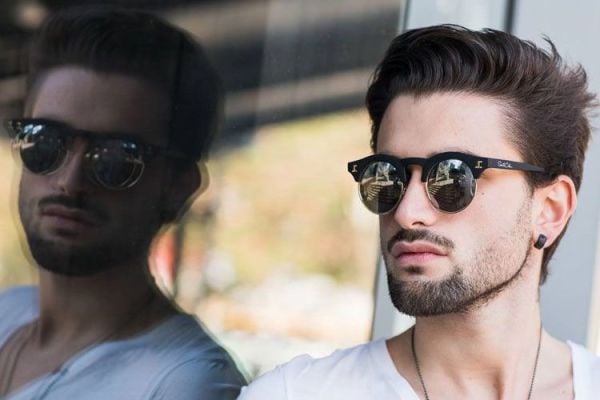 Oscar Wylee
If you're after well designed affordable sunnies with a vintage feel look no further than Oscar Wylee. Starting life in a Sydney garage this independent brand is now at the forefront of retro-inspired eyewear. Each pair of glasses is handcrafted using Italian-made materials and rigorously tested to make sure they're up to standard. Not only will you look fantastic in a pair of Oscar Wylee sunglasses but you'll also be helping those in need, with money from the sale of each pair of glasses going towards the i-care initiative who provide the less fortunate with eye care.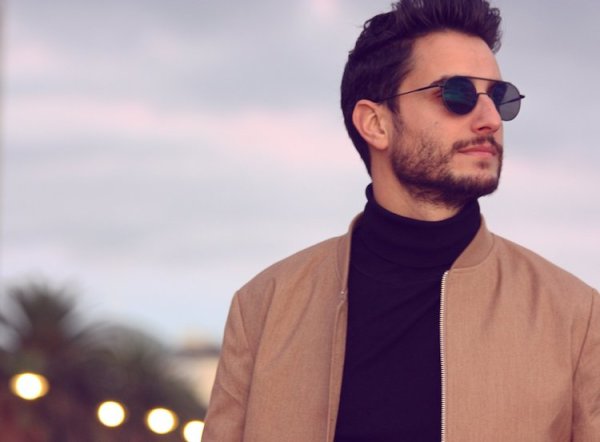 Quay Australia
Born and bred in Melbourne, Quay Australia have been creating fashion forward optical wear for almost 15 years. Having built a strong local fan base, Quay hit the headlines last year when they released a collaboration with Kylie Jenner that saw orders go through the roof. But it's just not their women's sunglasses that are popular, their impressive male line of sunnies is not only eye-catching but well priced, with no pair over $100. Quay sunnies are edgy and smart with a chic modern look suitable for a day at the cricket or a sunset beach party.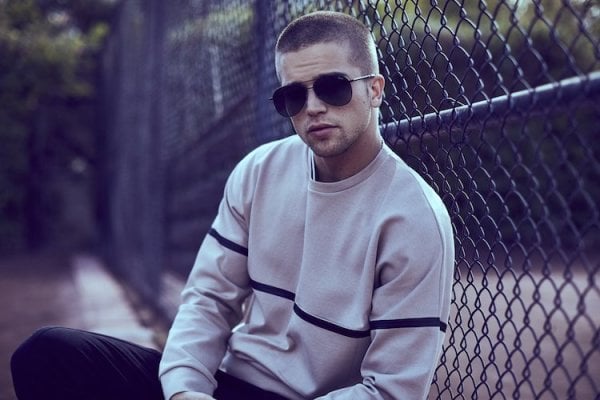 Oblyk
Italian born tailor Massimo Guglielmi sought to create a range of sunglasses inspired by the well-dressed men of the 1920s. Entirely handcrafted in Italy using only the finest materials Oblyk sunglasses are authentic and fashionable and compliment any outfit. Slightly more expensive than most of the other options on this list, Oblyk sunglasses are still very reasonably priced, plus you know you're getting a long lasting pair of sunnies that will never go out of style.