The earliest sunglasses date back to 12th century Rome when emperors would watch gladiators fight through flat polished gems to reduce the sun glare. In China, it's been said that judges in Chinese courts wore flattened smoky Quartz to again reduce glare, but also hide their expression as they interrogated witnesses. It wasn't until the 1700s that tinted and coloured lens glasses began to emerge, primarily in an effort to correct colour blindness, and by the 1900s they had become fashionable, with actors and musicians wearing sunglasses as we know them to enhance their look and protect their eyes.
Since the 1900s, the style and design of sunglasses have diversified immensely, and with that we've seen plenty of new styles and brands emerge. Along with the brands came the people who wore them, with certain personalities making the sunglasses they wore more famous than they could ever imagine.
Although style plays a huge role in the sunglass industry, history tells us that their purpose was for protection, and living under the Australian sun means nothing is more pertinent than the need for a good set of lenses. Take some notes from the below as we explore the 7 most iconic sunglasses in history.
---
---
Persol 714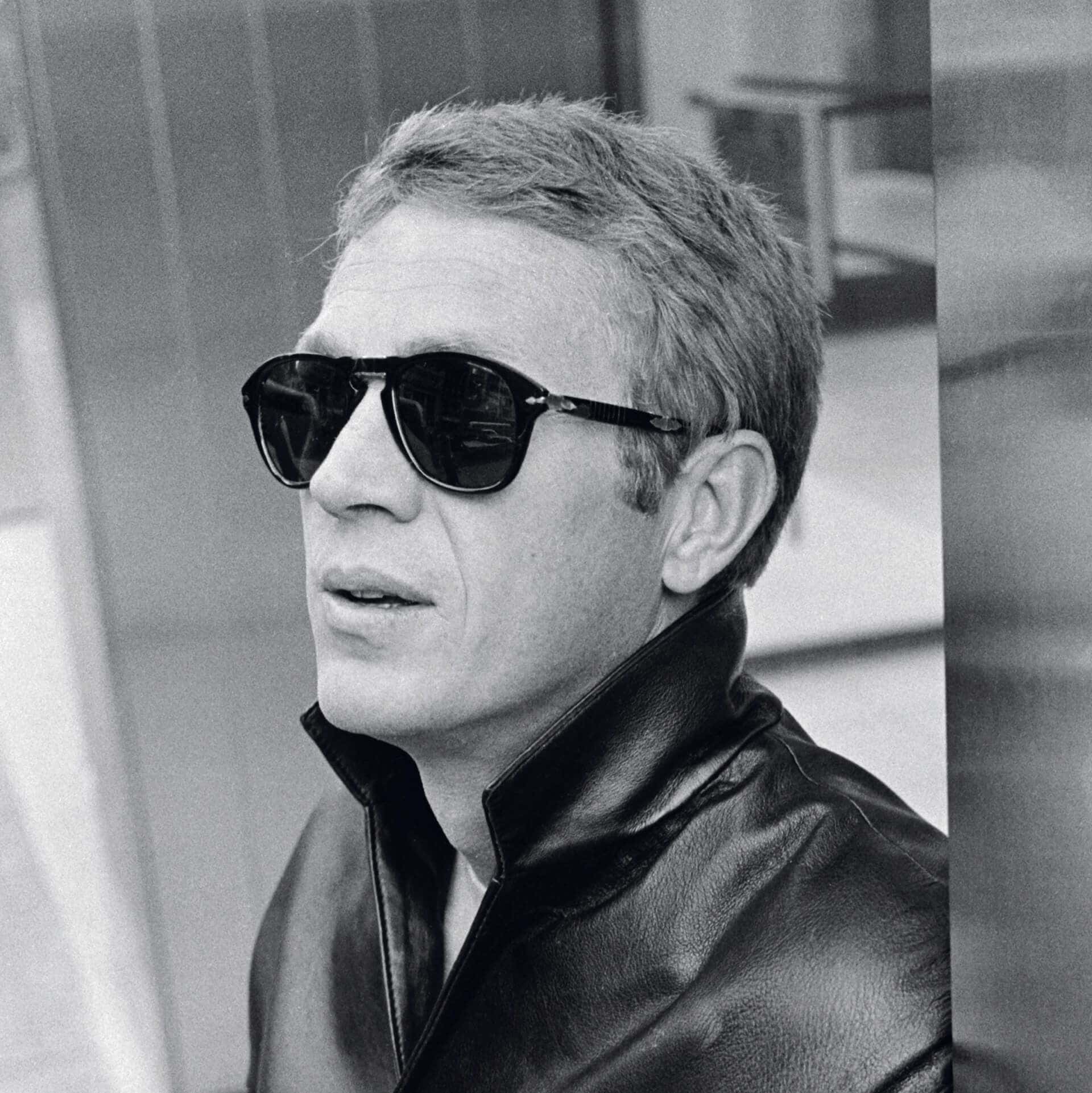 Formed in 1917 by Giuseppe Ratti, Persols were originally catered for pilots and sports drivers who required superior eye protection without the compromise of quality and supreme style. These handcrafted sunglasses incorporate the famous patent Meflecto system that allows the sunglasses to adapt to the unique features of a face. Throughout its 90 year history two styles in particular have stood the test of time and are simply classic in nature, both the 649's and the 714's are, as Persol put it – "Synonymous with intrinsic class and elegance". Celebrities continued to carry the legacy of Giuseppe's work throughout history, the likes of Steve McQueen, Ryan Gosling, Pierce Brosnan, Daniel Craig and George Clooney to name a few.
Ray-Ban Aviator
From Presidents to movie stars, rock stars to artists, fashion designers to runway models, there's not a generation alive that can't remember owning (or wanting to own) a pair of these iconic sunglasses. Founded in 1937 by Bausch & Lomb, the first Ray-Ban sunglasses were created for the U.S. Army Air Corp who were looking for a sunglass to protect aviators from the damaging rays of the sun, but also, and perhaps more importantly, a sunglass that would look the part on the men of the US Army Air Corps.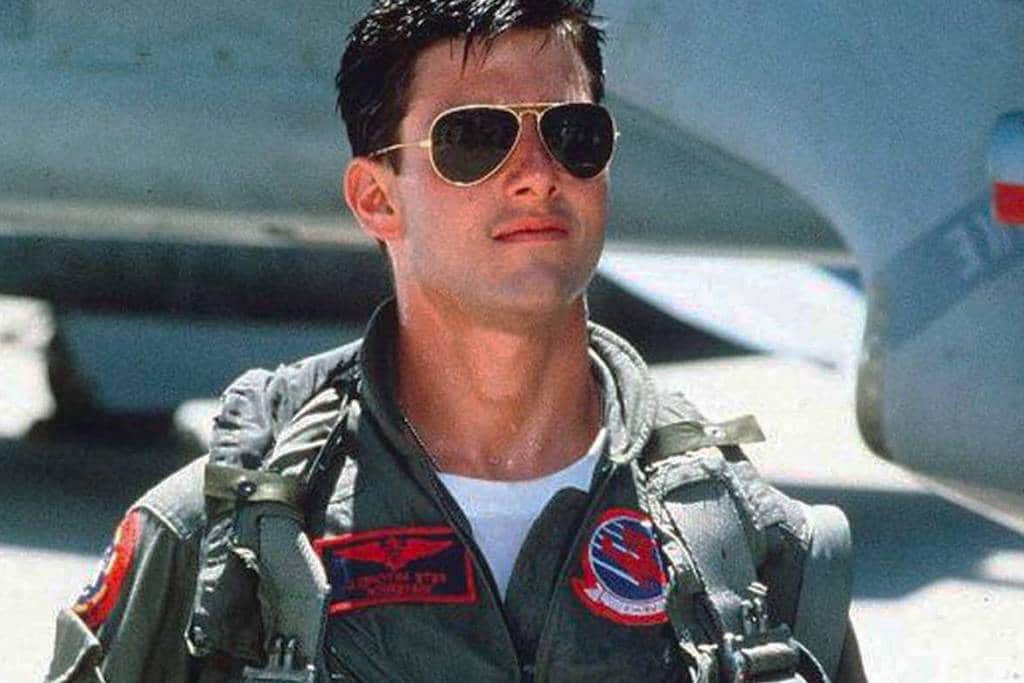 Looking the part was not their only focus though, as these sunglasses were the first in history to incorporate an anti-glare lens with extremely lightweight gold plated metal frames. The U.S. Army Air Corps pilots instantly took to the sunglasses, earning Ray-Bans the moniker "Aviator Glasses", and you've only got to watch Top Gun to understand the impact Ray-Ban had on the aviation industry, and the movie world.
Ray-Ban Wayfarer
From their pragmatic beginnings offering airman protection from the sun, Ray-Bans quickly became part of American fashion and popular culture when, in 1952, Ray-Ban broke from traditional metal frames and created hard plastic frame called the 'Ray-Ban Wayfarer'.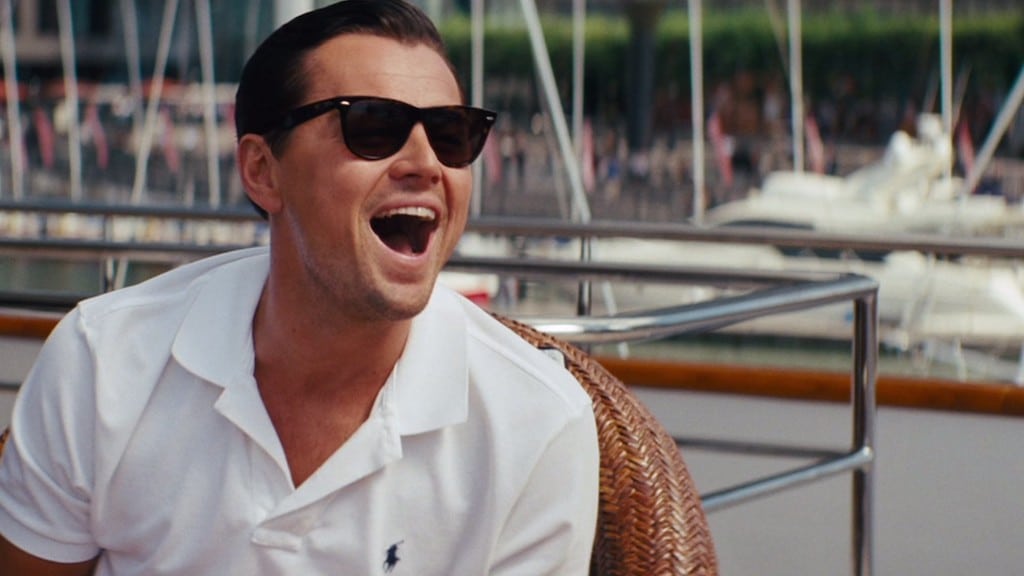 Now considered a revolutionary moment in eyewear design, the Wayfarer quickly gained popularity among celebrity groups, but perhaps more importantly they appealed to a mass market that included debutantes and beatniks. Throughout the 50s and 60s, Ray-Ban Wayfarers were the sunglass of choice for everyone from Bob Dylan to Andy Warhol, James Dean, Marilyn Monroe, Roy Orbison, John Lennon and countless average American teenagers who just wanted to look cool on the beach. Add to that some iconic movie scenes: Tom Cruise – Risky Business, Dan Aykroyd – Blues Brothers, Leonardo Dicaprio – Wolf of Wall St and you've quite possibly got the most iconic pair of sunnies ever made.
Oakley Frogskin
The original Frogskins retailed for only $40 USD and were released in over 50 colourways. They were, and will remain the sunglasses that represent the 1980s and put Oakley on the map.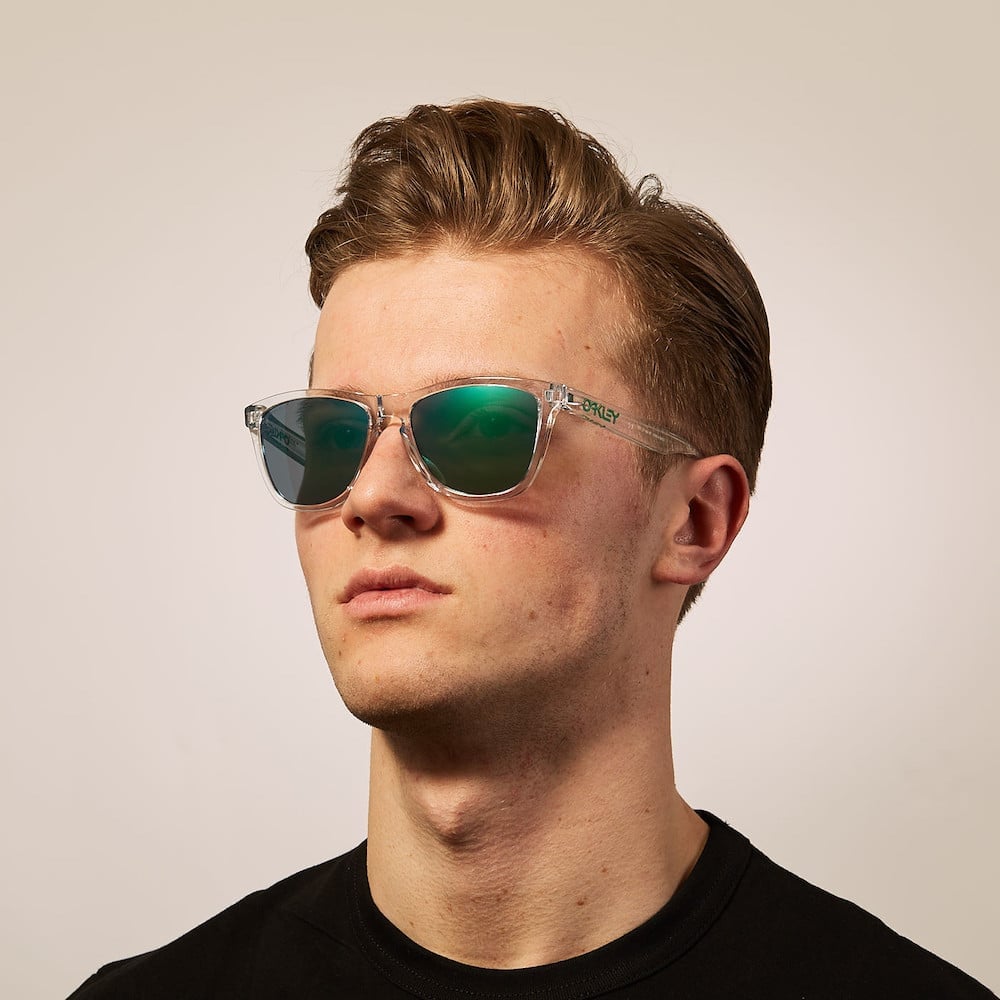 The philosophy behind the Oakley brand has always been performance and technology, and the Frogskin represented this to a tee. They were released in 1985 and labelled an all-round performance sunglass that had a one of a kind design, cutting edge iridium-finish lenses and Seriliem based frames. Oakley dominated the 1980's eyewear revolution, led largely by the 'extreme' sports personalities across surfing, skiing, motor cross, and cycling.
---
---
In the mid-2000s the iconic sunglass was re-released to much success and suddenly Gen-y had the opportunity to rep the brand in new and exciting colours and styles, this was also helped by celebrity endorsement by the likes of Shaun White and Julian Wilson.
Carrera Boeing Series
Carrera continues to be one of the world's highest-selling eyewear brands, and despite their modern designs being a little off the mark, their hallmark products during the 70s and 80s are some the best-looking sunglasses ever made. Like Oakley, the brand was born from a performance and technology background; their tagline is still "racing sunglasses" and they're loved and worn by men of influence on a daily basis.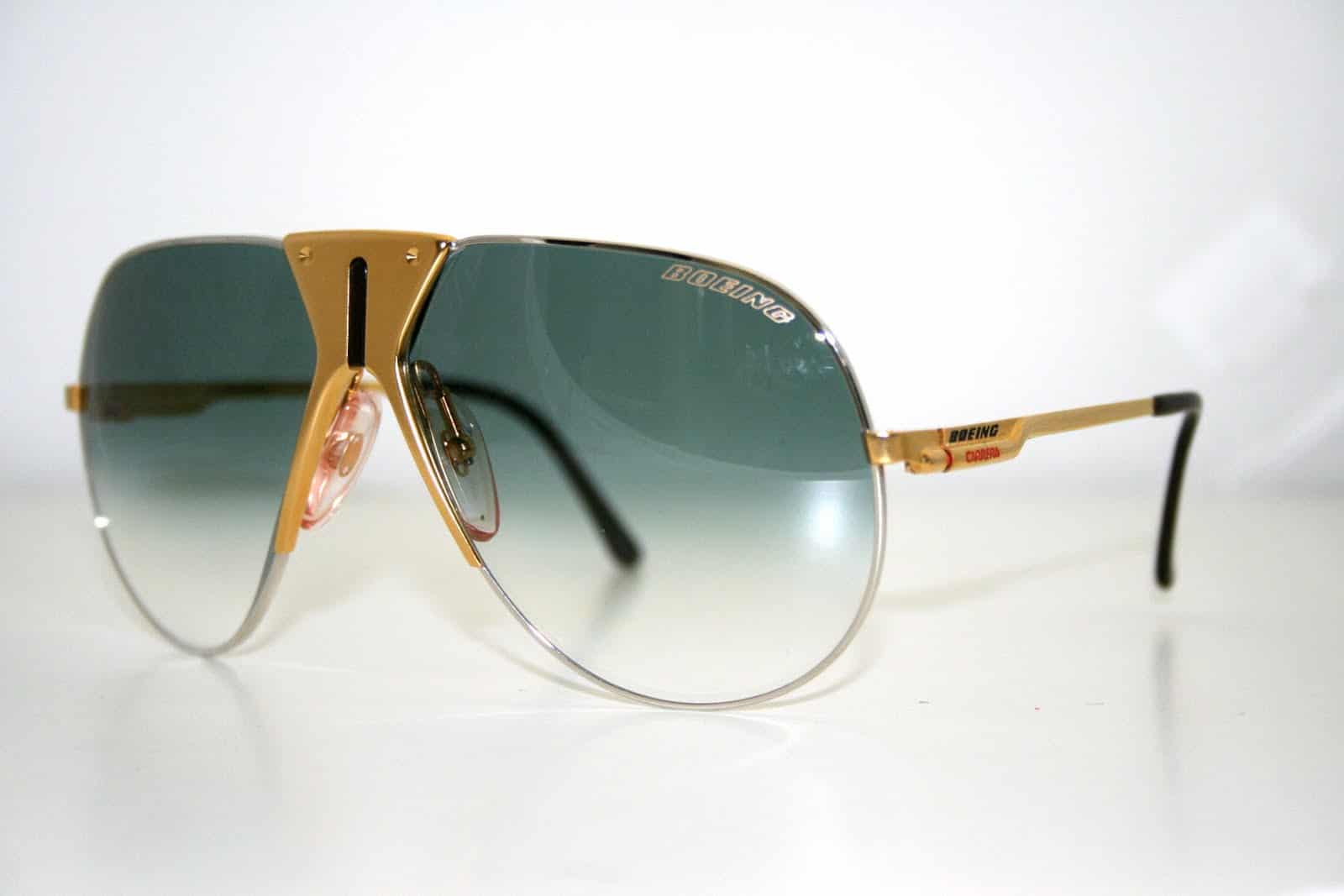 In 1986, Carrera released their iconic Boeing series, which to this day stands as their most successful eyewear range. Again, their purpose was for flying and the technology that fuelled the sunglasses has remained relatively unchanged to this day, pairing high anti-glare lenses with extremely lightweight frames.
Little did they know that the appeal of these sunglasses would extend well beyond the aviation industry and find a place in pop culture.
Cazal 968
Al Pacino is the face of Cazal and has been since the 1970s. Known for outrageous design and hi-fashion appeal, Cazal has gone onto produce some of the most recognisable and fashion-forward sunglasses ever made.
The German-based company has fashion at its soul. Unlike Oakley, Ray-Ban and Carrera, Cazal was expensive and made for style. Supported in more modern times by Brad Pitt, Kanye West and Diddy, the brand has ingrained itself into modern eyewear history.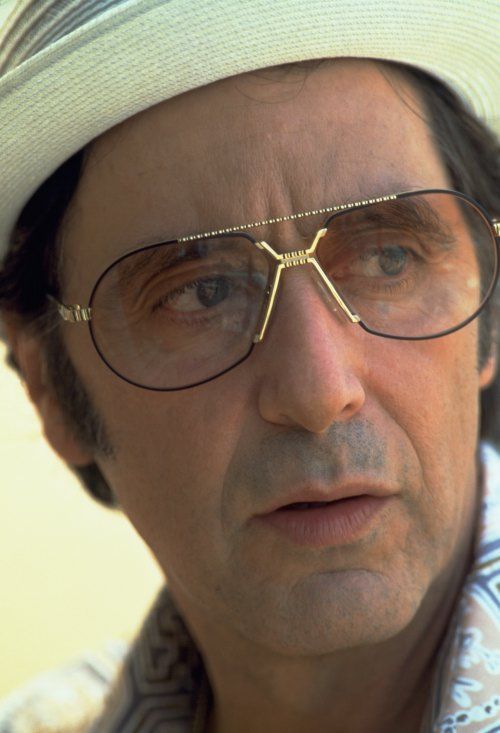 The 968 is possibly their most iconic pair, worn on many occasions, both on and off camera, by Al Pacino. I invite you to browse their full catalogue of sunglasses and discover the diversity of Cazal's design aesthetic, it's quite the journey!
The John Lennon Collection
Designed by the man himself and quite possibly the most recognisable sunglass design ever made, or should we say, ever made famous. The small, round, retro shape defined a generation and became a symbol for the 1970s, while the gender-neutral shape saw women and men equally obsessed with the design.
---
---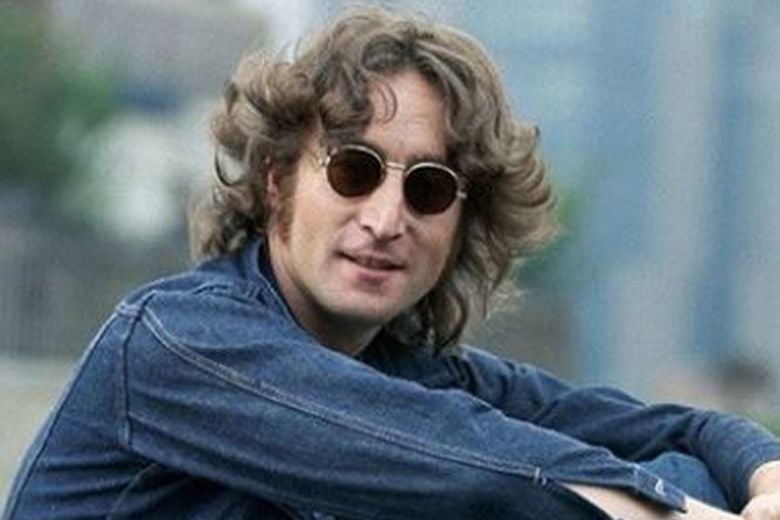 Would these have been as iconic if John Lennon hadn't worn them? Probably not, but it shows the incredible influence that personalities and popular culture can have on style and design.