It goes without saying that Bulgari knows how to throw a party, and last week a select set of guests enjoyed a showcase of the Magnifica High Jewellery and High-End Watches collection, at a party hosted in the heritage-listed Swifts mansion. This was the first time the 150 piece collection had ever landed on Australian shores, representing the pinnacle of what the Italian jewellery firm can offer and featuring the platinum Imperial Spinel necklace, set with a staggering 131.21 carat spinel gemstone.
Within the realm of high jewellery and complicated watchmaking, Bulgari is one of the very best in the world at its craft. Known for its unparalleled gem setting and selecting expertise, Bulgari creations are recognisable thanks to their vibrant colours, geometric shapes and iconic serpent motifs.
Against a setting of classical opulence, the Imperial Spinel necklace was the star of the evening, with its central stone understood to be the fourth largest of its kind by carat weight, but the largest ever found that has been cut into an elegantly faceted shape. The three largest uncut spinels ever found all have a place in the private collections of royal families, but Bulgari's Imperial Spinel necklace is perhaps most spectacular thanks to its setting at the heart of 122 diamonds (51.5 carats) and 27 emerald beads (84.29 carats).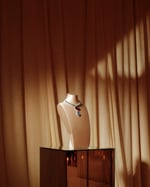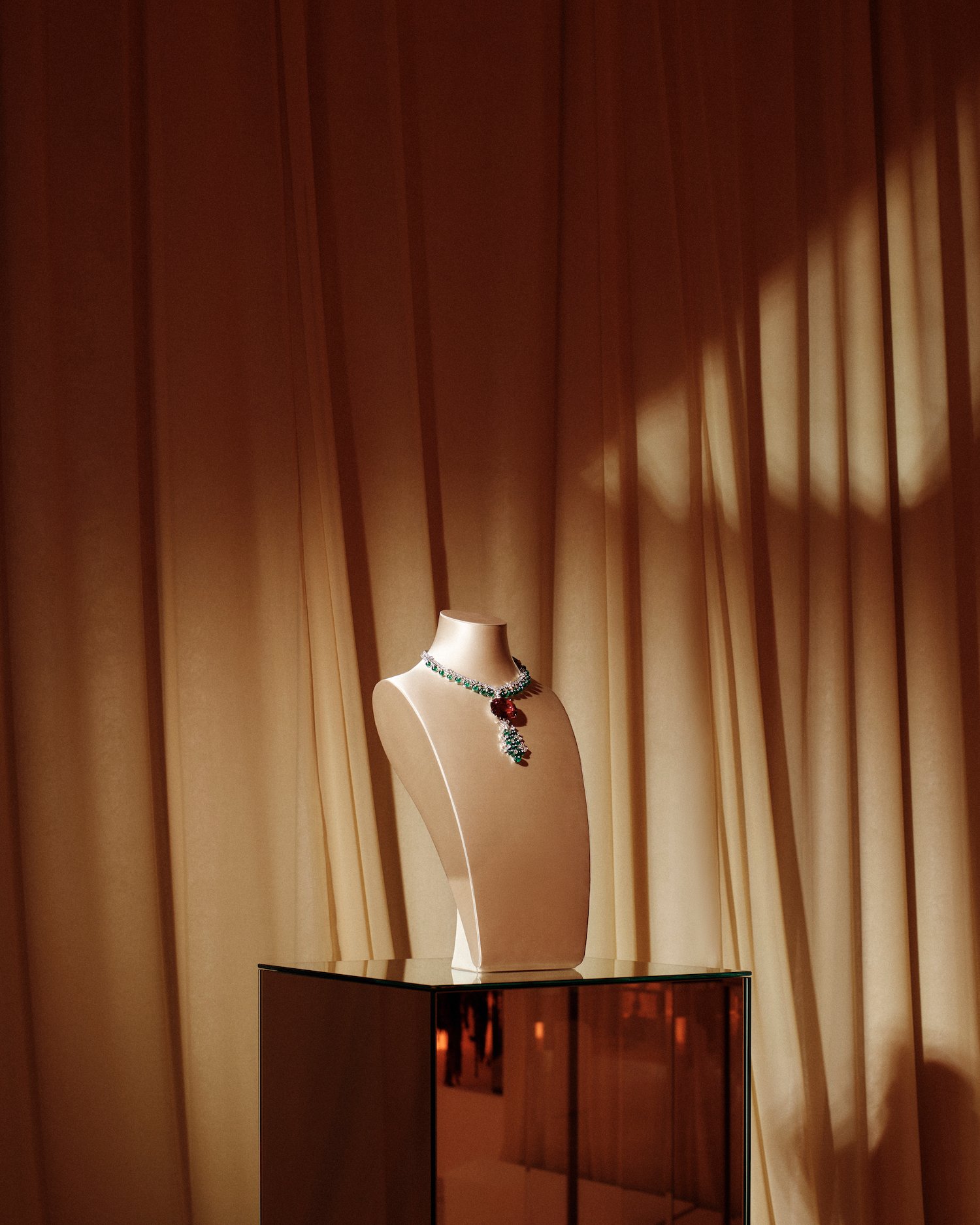 RELATED: Bulgari's Octo Finissimo Ultra Is Officially The World's Thinnest Watch
Two other highlights of the evening included the pink gold Divas' Dream necklace that boasts a 17.46-carat cabochon-cut rubellite, set with buff-top cut rubies and tourmalines. The second was the platinum Le Magnifiche necklace, featuring an 11.25 carat antique cushion-cut Colombian emerald.
All of the treasures within the collection were carefully selected and designed in Bulgari's high jewellery workshop in Rome, under the watchful eye of Creative Director Lucia Silvestri. Some of the most complex pieces can take up to 2,500 hours to complete, with all of the pieces made by the hands of the skilled artisans within the atelier.
For jewellery lovers, it would have been a night that would never be forgotten, with clients and collectors alike gathered at Swifts mansion for a rare chance to see these magnificent pieces in the flesh. While Bulgari didn't confirm how long the collection would remain in Australia, it's likely to be the only occasion they visit Sydney for years to come.