It takes a very specific strain of cool to have countless others aspire to be you. It takes a very specific strain of cool to wear a leather jacket and almost impossibly elevate the jacket itself, rather than letting it elevate you. But then again, you have to be a very specific strain of cool to be The Arctic Monkey's frontman, Alex Turner.
The Sheffield native has undergone an impressive stylistic metamorphosis in the years since breakout single, 'I Bet You Look Good On The Dance Floor'. Turner was introduced to the world as a budding hopeful with a mod-style cut, rock 'n' roll charisma, and football lad chic.
---
---
These days, the acclaimed lyricist has adopted a more dapper aesthetic. Slick back cut. Hangover shades. Leather shoes. Throw in a dash of quiet, laconic charm, and you get a figure approaching near Bowie-esque levels.
Here are a few times A. Turner earned the status of style icon (and what you can learn from these moments).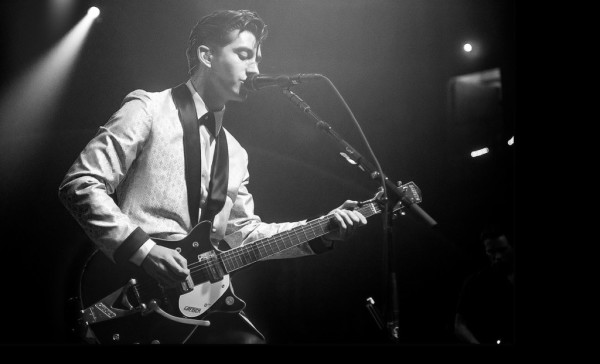 There's nothing quite like a 50s inspired dinner jacket for a bit of added class to the state of affairs. Not to mention the times where you look at your outfit in the mirror and think to yourself, "It needs a little something." Take note of the near-tailored fit to his measurements. Remember, it's all about the fit.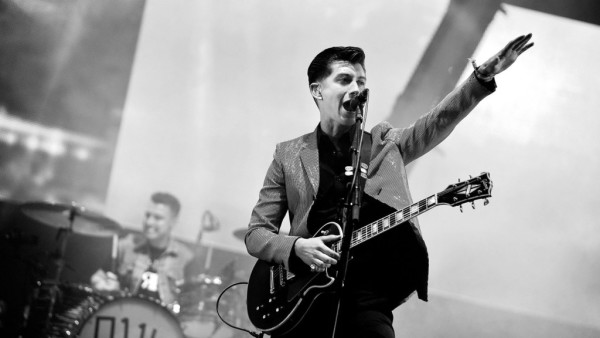 Again, another brilliant choice, this time with a grey knit sports jacket. Paired with a crisp, black button-up, you can forget the whole X is the new black. Black will always be the new black, and if you respect it enough, it won't fail you.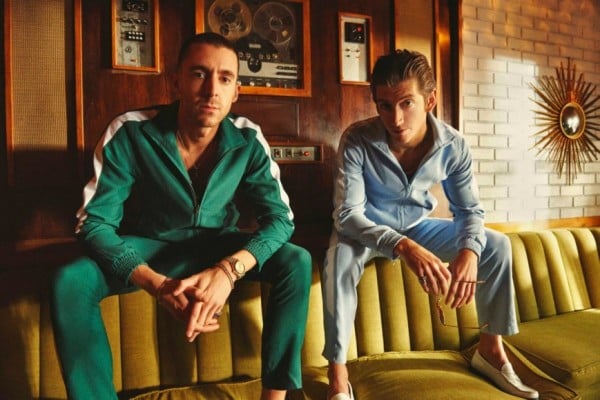 Full tracksuits have been risky territory lately. Lean too hard and you risk either end up looking like the $6 million dollar man, or cliche 80s Italian mobster, or a USSR expatriate. With the popularity of streetwear, tracksuits have come back into fashion. A combination of the right sneakers and element of self-awareness will have you pulling it off in no time.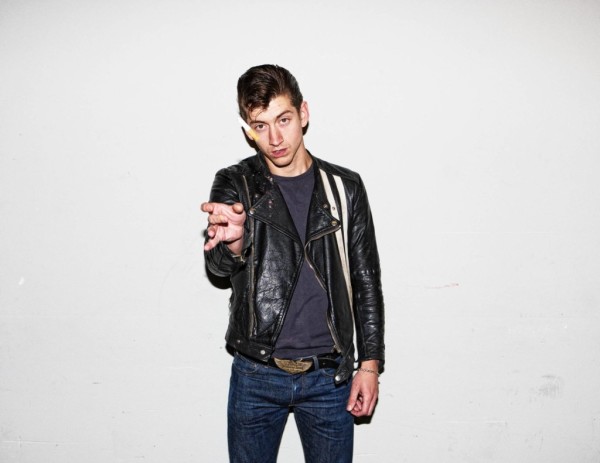 Leather jackets are pretty much synonymous with cool (as I probably repeated one too many times in the opening paragraph). When you slip on a leather jacket, you tell the world that this is your second skin. A second skin of defiant confidence in the face of a world out to crush you. You wait for no one when you wear a leather jacket. They wait for you.
The cut of the jeans matched with it is crucial. The closer to your form the better, but not too tight if you catch my drift. As you can see here, a faded wash shirt adds a reckless charm to the outfit, and a ranch buckle belt can actually go a long way. A little bit of country never hurt anybody, after all.
---
---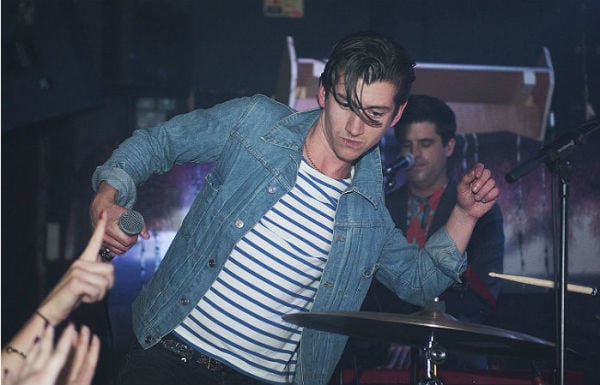 Where leather jackets say, "Don't touch me", denim jackets respond with, "I'm ready." The sturdy material adds a rougher aesthetic to any given outfit, but no less well put together. A good denim jacket will last you an eternity, withstanding all manners of distress, staining, and what have you. This shade of denim works especially well with a lighter coloured shirt and sleeves rolled up, as demonstrated by Mr. Turner in the picture above.
RELATED: 50 Essential Style Tips For Men