Monday. 11:12 AM. Pretty much quarter past, which is essentially half past, and as we all know, half past might as well be midday. Tools down, time for a bit of ritual passion. You get ready to start cracking into the time-honoured combo: Four'n Twenty rat coffin and a carton of Oak chocolate milk. And out from the old flat tray, what do you produce? Is it a basic paper bag stained with grease or is it this elite Balenciaga Lunch Box?
Made from recycled plastic with an Italian leather lining, this high-end statement piece of a container is exactly how the aforementioned time-honoured combo should be treated – like absolute royalty.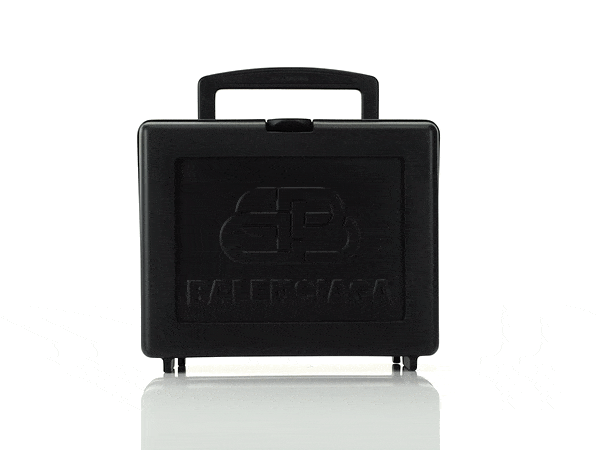 RELATED: The Hermès Fishing Rod Will Set You Back $13,790

Embossed with the classic Balenciaga logo on the front and featuring an interlocking clasp, for the more secure operators out there, you can even strap it up across your body and strut your stuff. It does, however, have a structured top handle if you're after something more low-key. But let's be honest… if you were looking for low-key, you wouldn't even be thinking about Balenciaga.
---
---
As showcased during the label's Fall/Winter 2020 runway show, the Balenciaga Lunch Box can now be yours for just a touch under AU$3,000. Just try not to spill anything inside.