Even if you're not a regular beachgoer, there's little doubt in our minds that you're going to want to spend the majority of summer in a comfortable pair of boardshorts. That, by no means, needs to narrow our discussion to brands in the image of Rip Curl or Billabong. Far from it.
In 2023, there's no shortage of handsome beachwear labels you can drop some serious moolah on — the majority of which offer multiple high-quality boardies that will flatter all the way from your front door and up to the Northern Beaches.
From solid block colour designs to elaborate holiday-inspired prints, contemporary boardshorts have become so versatile you can even entertain wearing them outside of their native habitat. For us, the best boardshorts are invariably those that look equally at home at the pool club or tucked tastefully beneath a linen popover. In that spirit, here are our favourite brands.
RELATED: 5 Idiot-Proof Cocktails To Make During The Heat Of The Holidays
---
Our Top Picks For Men's Boardshorts That'll Keep You Looking Stylish All Summer
ORTC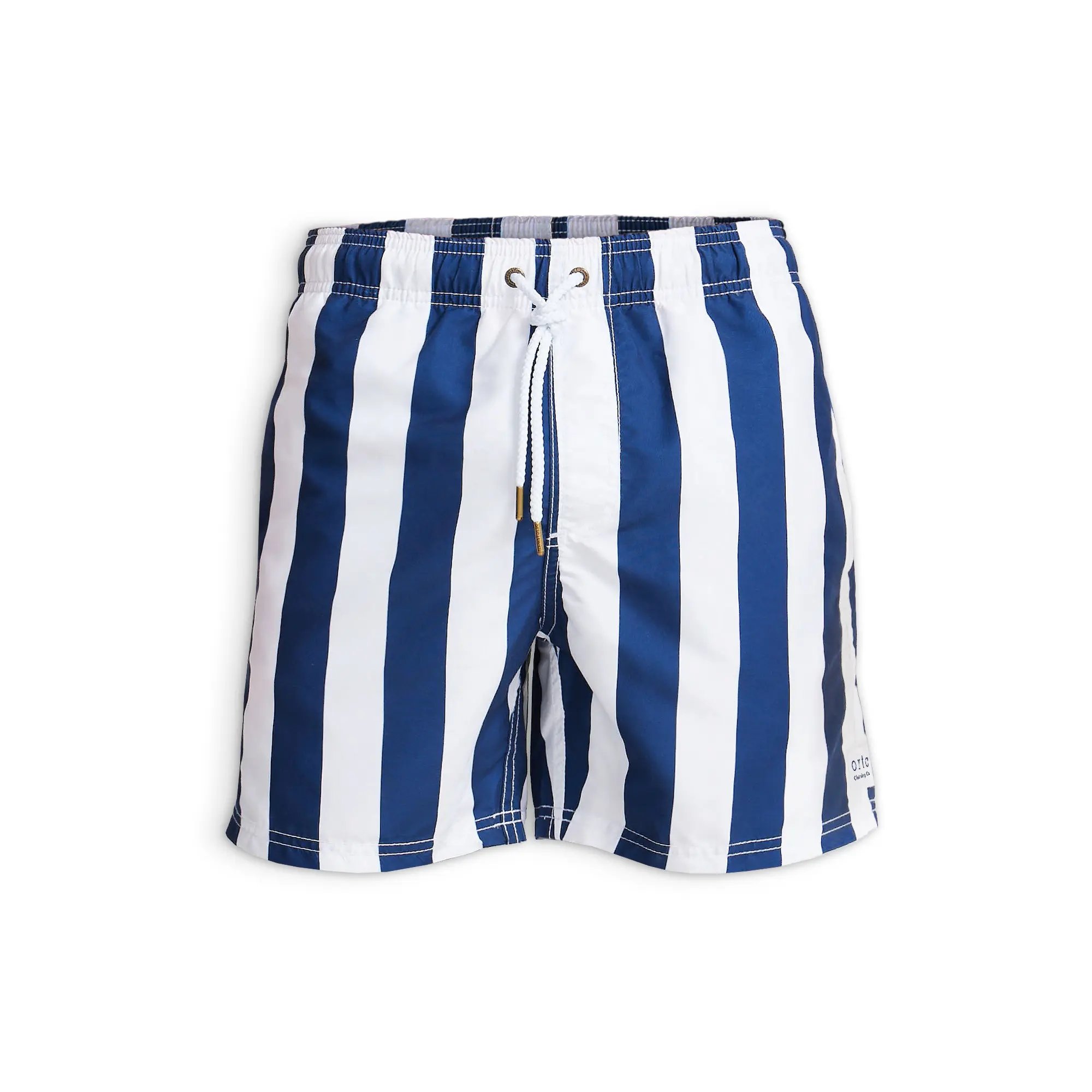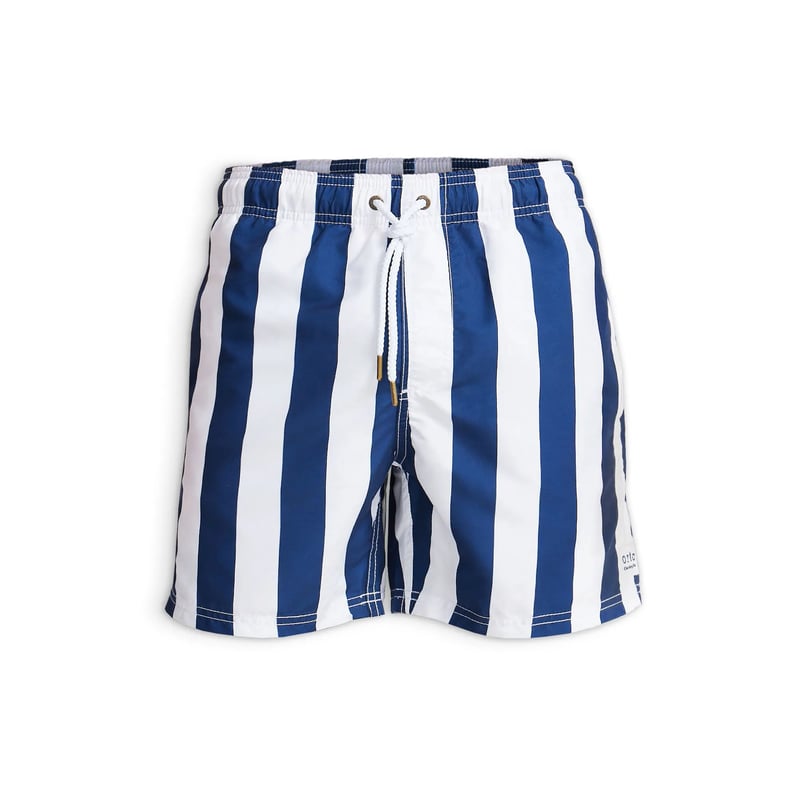 If you love Australian-designed fashion, ORTC is a brand you need to know. Founded by two best mates — who wanted to offer other Aussies high-quality garments that are constructed to last — ORTC stocks a complete range of clothing for men, women and children inspired by the classic coastal lifestyle.
While there's a lot to love from ORTC, the boardshorts from the brand are some of the very best in the game. Made from 100% recycled materials, they're quick-drying, mesh-lined and all arrive with no less than three pockets, so you can wear them to the coffee shop before you hit the water.
If that wasn't enough, there are also more than 30 different print patterns to choose from, as well as being available in junior sizes if you want to match with your youngsters. The price of a pair of ORTC boardshorts is just $89.95 (two for $130 if you like more than one pattern), making them as easy on the wallet as they are on the eyes.
---
Venroy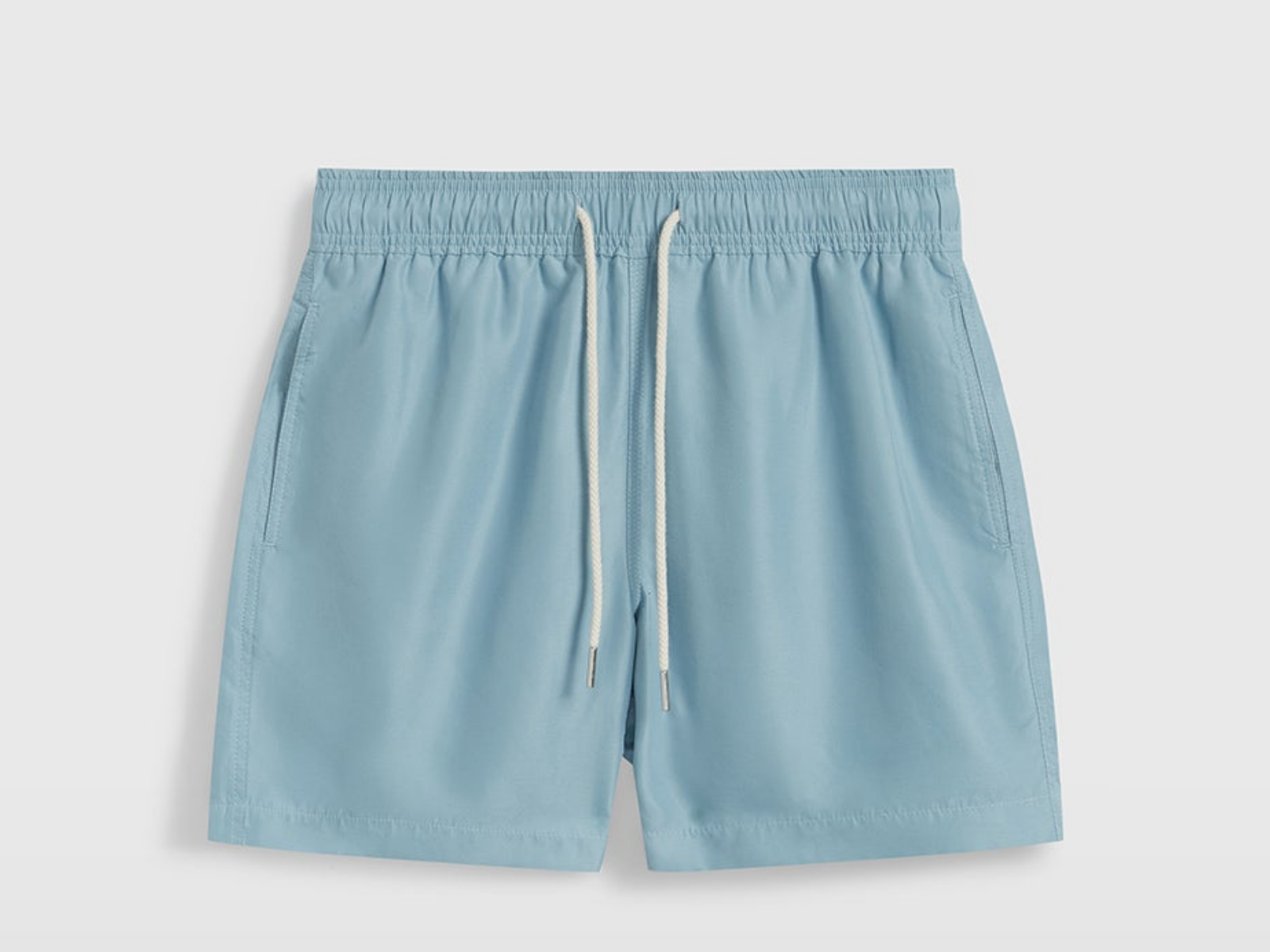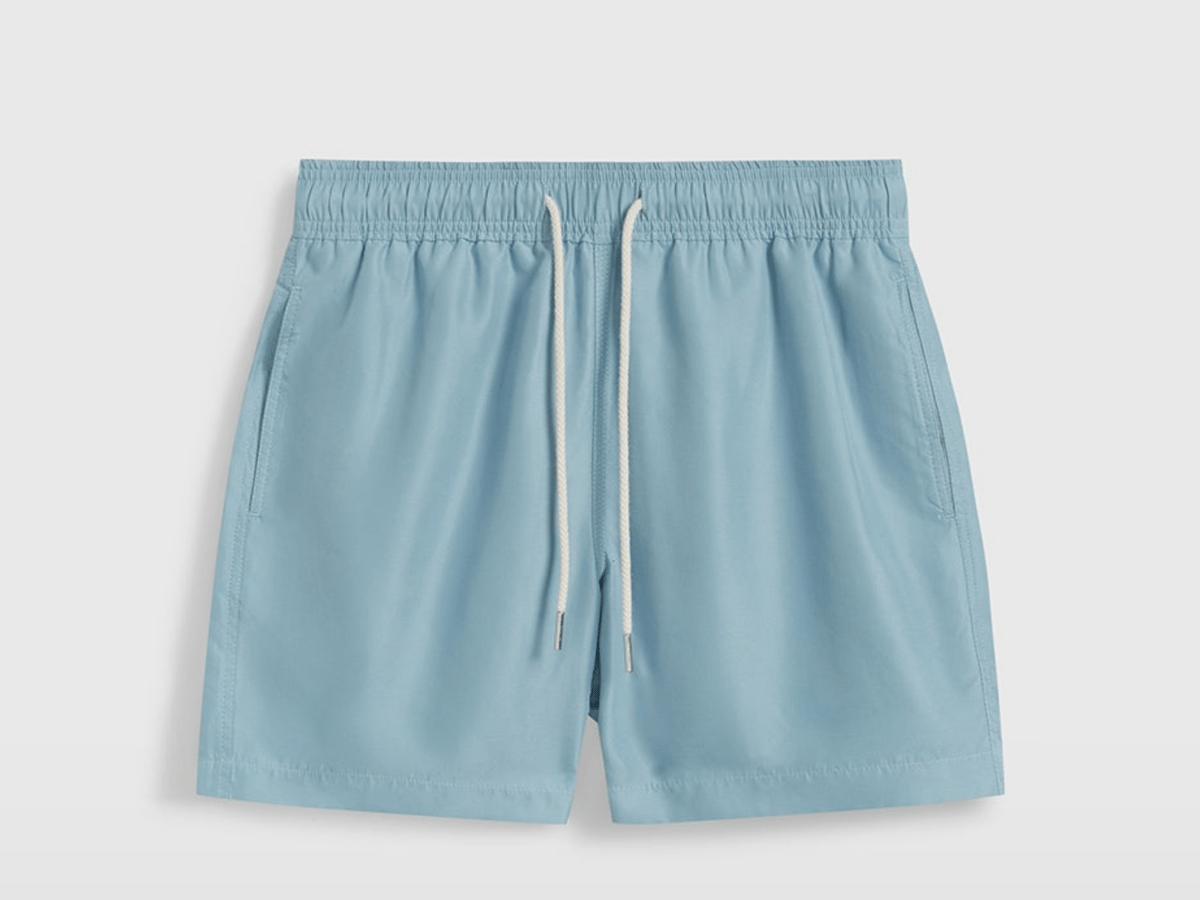 A juggernaut of premium leisurewear in both the men's and women's space, Venroy is one of our go-to recommendations when you're in the market for tasteful and considered beach attire. There are, of course, names that possess a bigger captive audience (ergo Polo Ralph Lauren and Country Road) but we're always down to clown with Venroy if we have to narrow the discussion down to essentials.
You've got great alternatives with brands like Country Road, Calvin Klein, Polo Ralph Lauren, and Tommy Hilfiger, but we're rocking with Venroy if we have to keep this list tightly curated — we don't, but we want to — due to the easy style and premium materials used. With prices starting at $120, there's no denying that the brand is on the punchier end of the price scale, but that's the tradeoff for a selection of boardshorts that are defined by all-round excellent design motifs and a visual sensibility that's just the right amount of irreverent.
---
Pilgrim Surf + Supply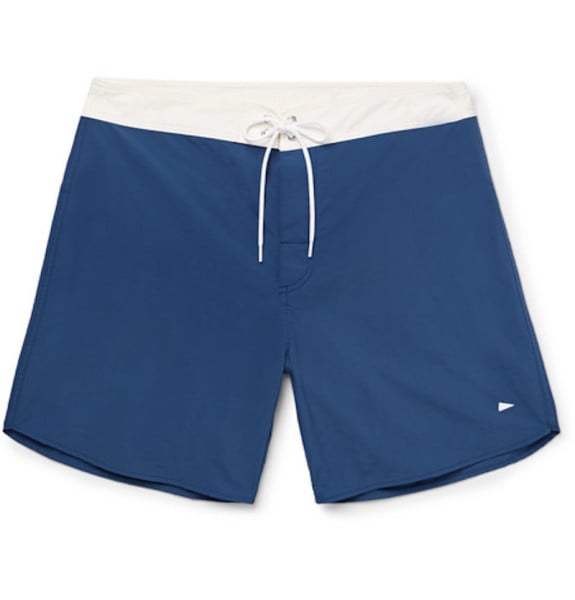 Nominally a third-party retailer, let it be known that Brooklyn-based Pilgrim also stocks its own tightly edited selection of boardshorts. Made in Californian factories from quick-dry nylon, each pair sports a practical and subtly stylish aesthetic, with the new Birdwell 310 limited editions feeling particularly cop-worthy (thanks to a large, distinctive checkboard design).
Usually made with one signature design feature — whether it be a bi-colour waistband or contrasting hem stitching — Pilgrim boardies are a versatile option when you need something (in a pinch) to wear on days off. We can't say enough good things about how effectively they complement plimsolls and your go-to scoop neck tee.
---
Onia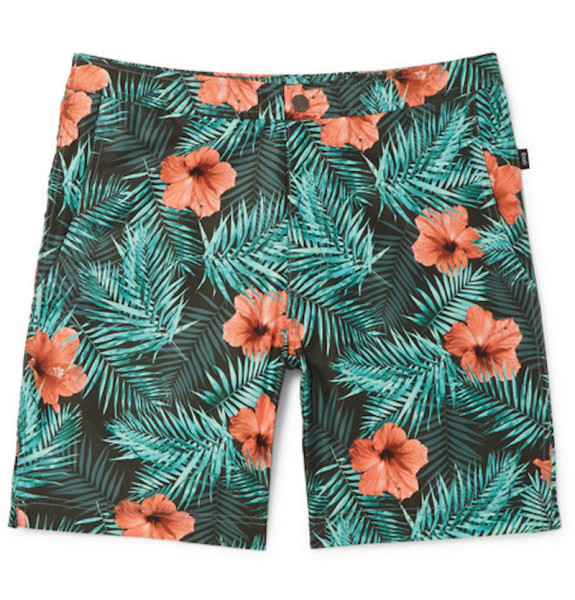 Hawaiian prints might be a tad too punchy when writ large across the everyman's midriff, but you can always take a less risque approach by wearing the motif in a more discrete and localised way. That's where Onia comes in. The premium swimwear brand offers a range of tasteful florals, utilising the canvas that is the above-knee 'Calder' swim trunk.
In the best tradition of tailored shorts, most pairs even feature angled side-entry pockets — meaning your valuables remain secure and your silhouette retains its sharpness.
---
Frescobol Carioca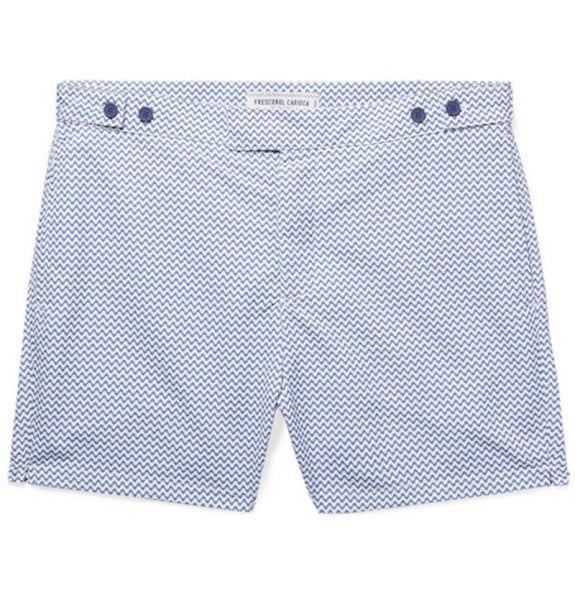 Inspired by Rio de Janeiro's many picturesque beachfront idylls, Frescobol Carioca is a relatively young brand that has been absolutely carving it up on the global menswear circuit. Known for their clean, Cubist-inspired swimwear, calling any of their classic trunks 'boardies' feels like a bit of a disservice. Rather, it's the ultimate in 'swim to sip' apparel.
This season, the brand has started working with ECO LUNA — a proprietary fabric upcycled from waste plastic collected from various European countries, and then decorated with Frescobol Carioca's signature ombré prints. If you come away from this round-up with just one new swimwear brand in mind, we highly recommend it be this one.
---
Vuori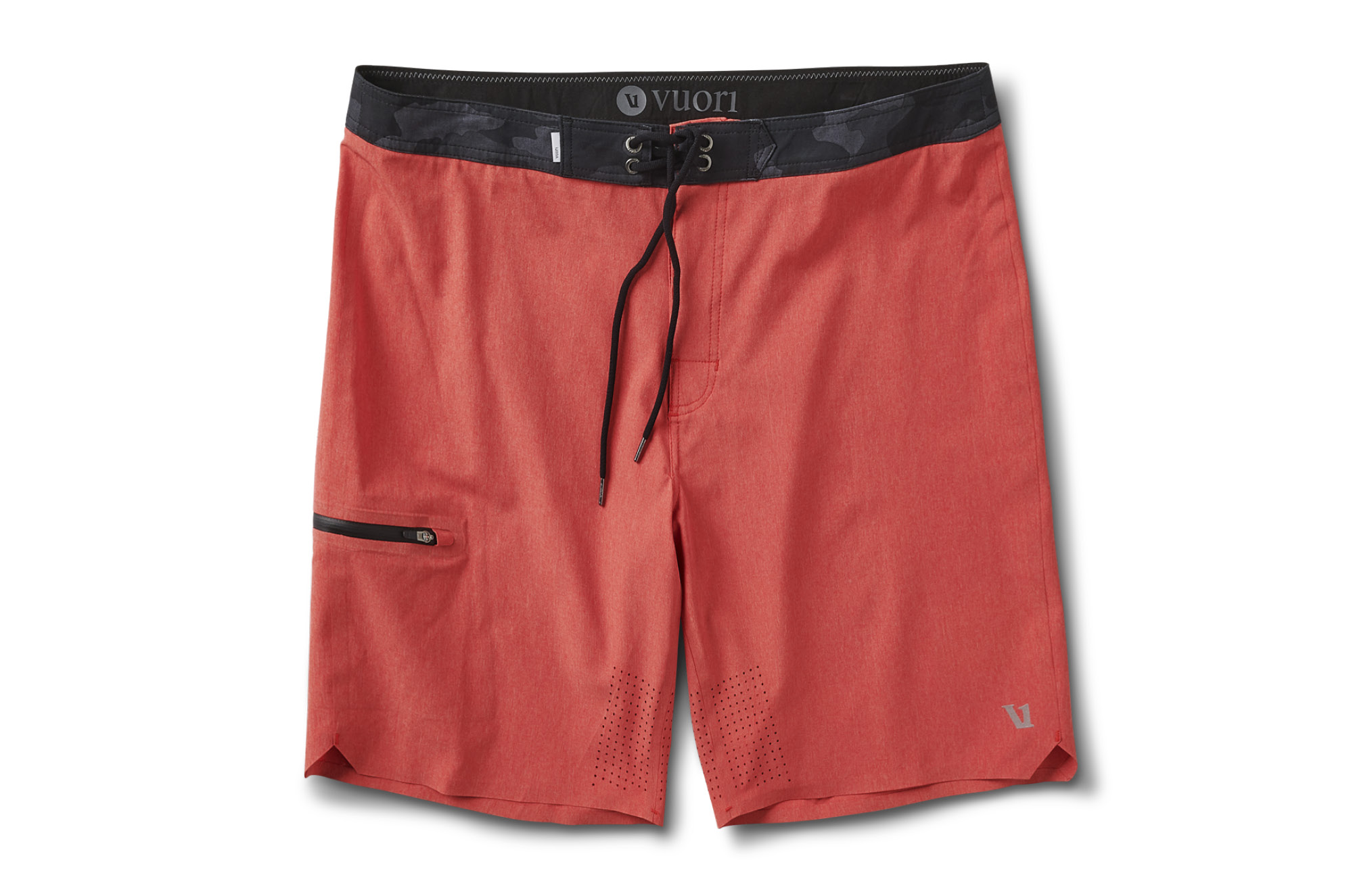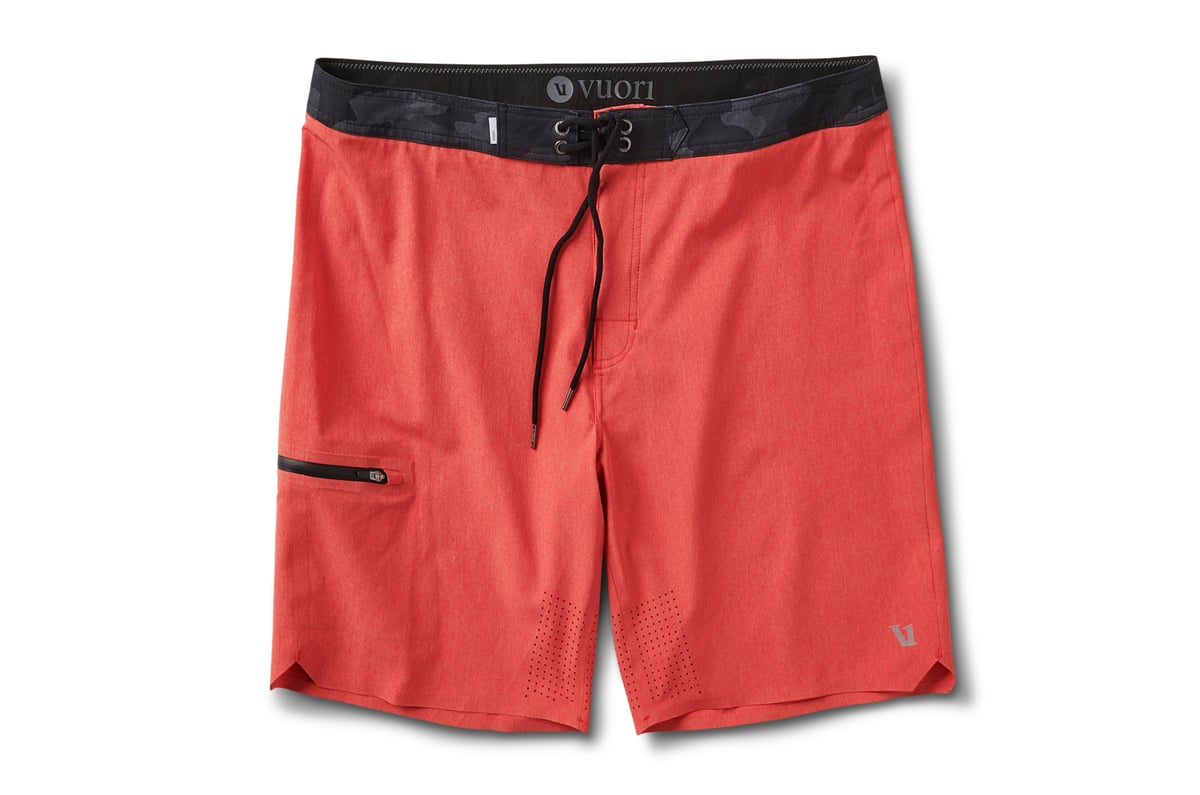 Inspired by the active lifestyle of southern California's denizens, Vuori is another in the canon of athleisure brands that also happens to do a tidy sideline in boardshorts. The label offers a smattering of short, moderate and lengthy styles for men — nearly all of which take advantage of the signature 'VCycled' performance fabric.
Stretchy, quick-drying and odour-repellent, they're great for buyers who are in the market for a swim short with very vaguely sportif credentials. Better yet, the brand frequently puts a range of styles on sale: meaning you can snag a pair for as little as $77 — while supplies last.
---
Lululemon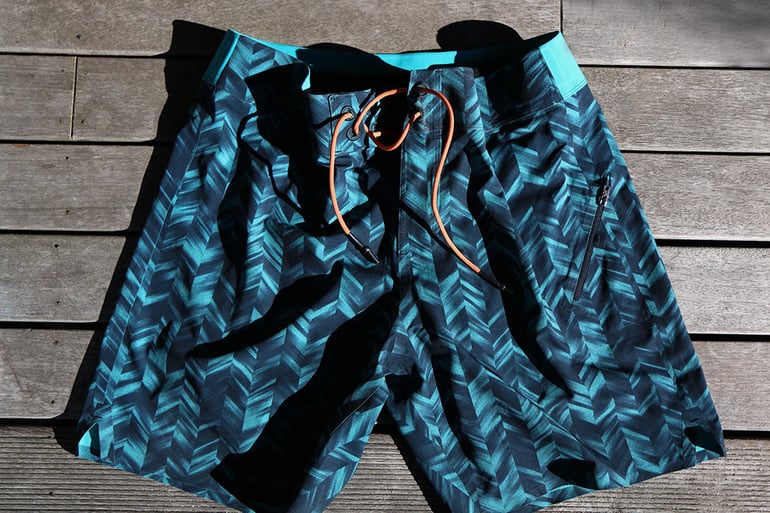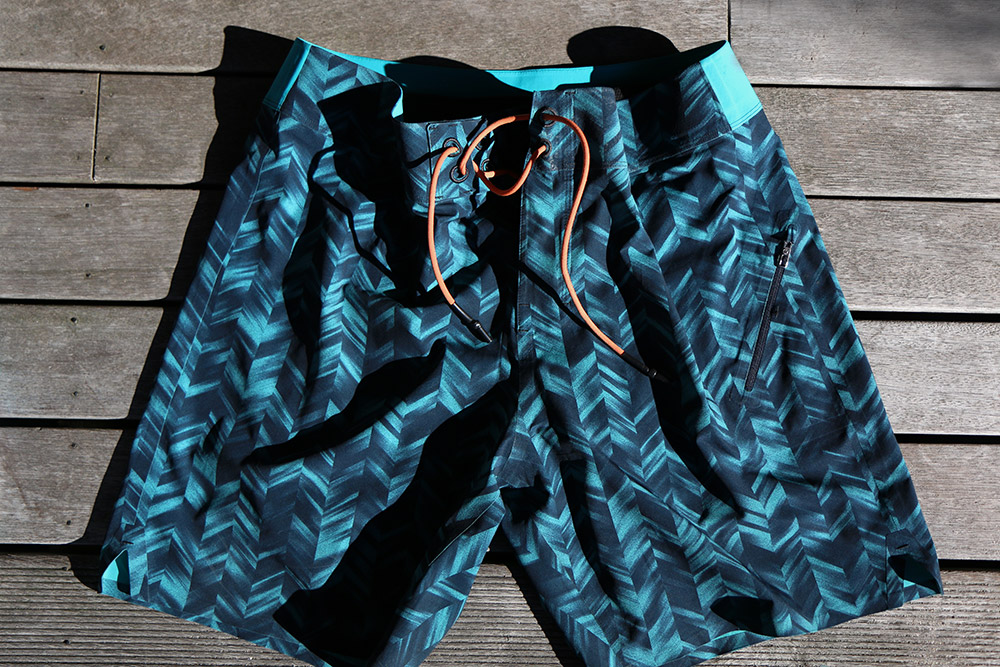 Nobody on planet Earth requires an introduction to Lululemon, yet we'd be remiss when compiling a list of the best boardshort brands for summer if we didn't at least acknowledge the Canadian activewear giant's burgeoning status in the space. In similar fashion to Vuori, much of the technology in the brand's boardies has been transplanted from its workout apparel: a strategy that might initially appear a little unimaginative until you remember how comfortable any of its bestsellers (e.g. the 'Surge' or 'Licence to Train') are.
---
Noosa Longboards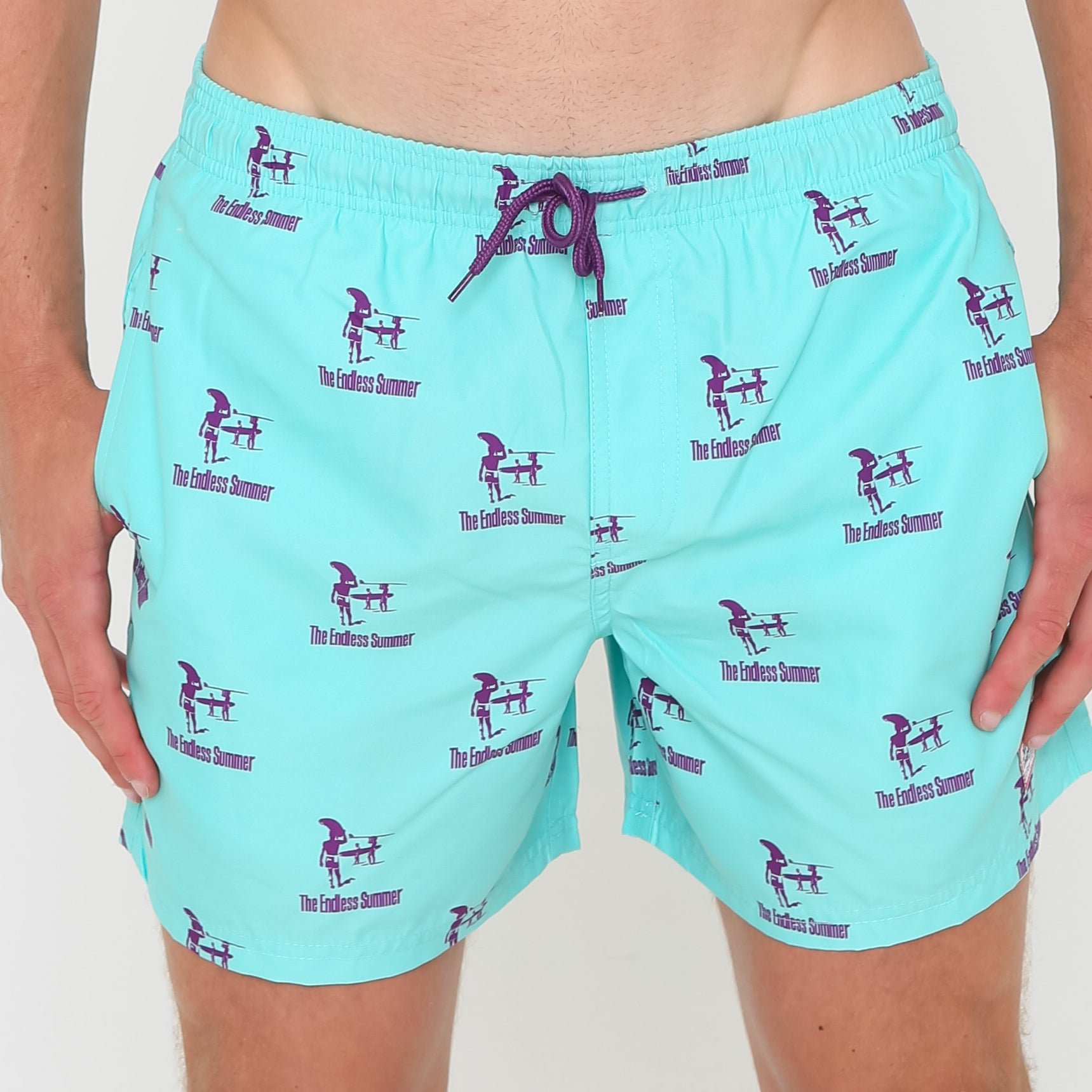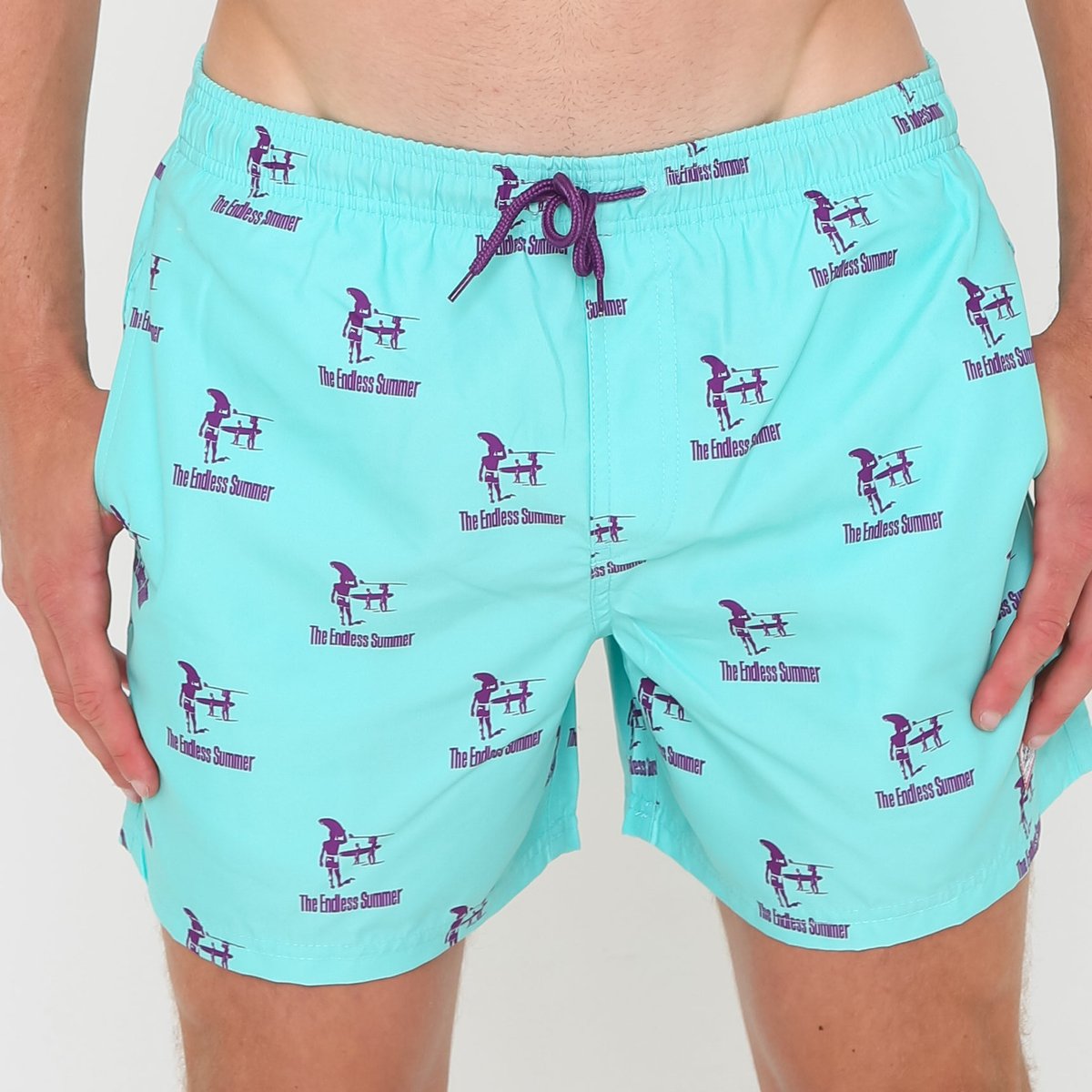 Noosa Longboards — based, as the name suggests, out of the Sunshine Coast — is all about swimwear with a performance edge. Some of the designs can be on the, shall we say, exuberant side; so minimalists might be advised to look elsewhere.
Despite that, the fully polyester construction of the brand's signature boardies is no joke. Most of them are quick-drying, mid-length numbers with a roomier fit through the seat and the thigh. Just what you need if you plan to wear your swimwear beyond the confines of the ocean or resort infinity pool.
---
Orlebar Brown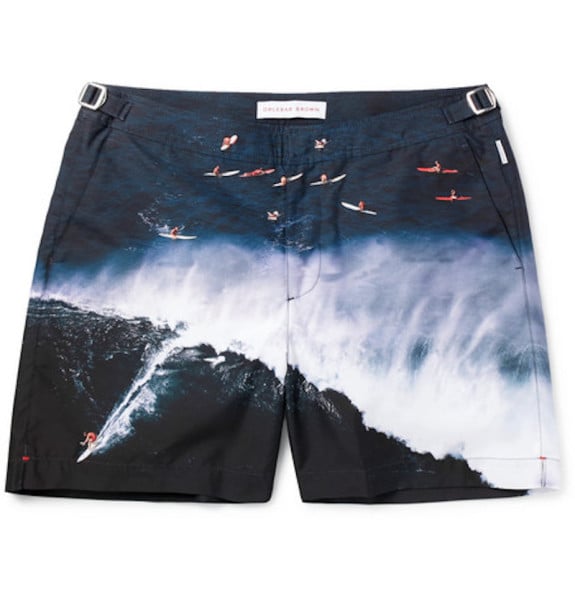 RELATED: Daniel Ricciardo's Orlebar Brown limited collection
A favourite of fashion insiders since the early 2010s, Orlebar Brown pioneered a lot of tropes in the premium men's swimwear space that have now become standard operating procedure for brands around the globe.
The British label's classic 'Bulldog' style was one of the first to popularise dress trouser-style side fasteners; and its enduring collaboration with the James Bond universe has made it a byword in sophisticated Riviera style — considered, well-crafted and beyond any earthly concerns about gimmick or trend.
Naturally, that reputation affords the brand the luxury to charge a hefty premium, with even the most basic budgie smugglers (or 'briefs' if you prefer) clocking in at a not-inconsiderable $245.
---
Best Men's Boardshorts For Summer – Frequently Asked Questions
Should underwear be worn with your boardshorts?

The answer to that depends on the design of the boardshorts in question. If your pair comes with an in-built mesh liner (a white, gauze-like fabric that you can see sewn into the interior) then we recommend you give the boxers a miss. Conversely, if your swimmers lack that crucial inside layer, support for your delicates is definitely advised.

What is the best brand of boardshorts for men?

Of the nine brands we've chosen to highlight, the three that get the BH stamp of unreserved approval are going to be Venroy, Orlebar Brown, and Frescobol Carioca. They also happen to possess the highest price point — but we're strong believers that (at least in this context) you get what you pay for.

What are the best shorts for surfing?

If you're looking for a boardshort that will stand up to some escapades on the big waves, we'd advise you to go for an option that has a sturdier waistband and more secure length. Ideally, aim for shorts with an inseam that is at least 7 inches (17.8 cm).