If you're a regular beach-goer then you'll no doubt be spending most of the summer in a pair of boardshorts. And we're no longer talking Billabong or Rip Curl; you don't want to skimp on your beach fashion in Australia. Men's discerning poolside fashion has changed dramatically since the 90s, and there is now a plethora of big-name labels producing top quality boardies that are not only lightweight and comfortable but can keep you looking slick on the sand.
From plain-coloured designs to elaborate nylon patterns the modern board shorts can be worn when chilling at the beach and wading in the waves or paired with a collared shirt for a taste of respectability on an evening out at a beach bar. Here's what to shop for when you're looking for the best board shorts to wear in summer. And do note, that discount prices usually fly around generously as summer rolls on, so keep an eye on whatever brand speaks to you the most.
RELATED: Boss Hunting's Definitive Power Ranking of Male Swimwear
---
---
---
Our Top Picks For Men's Boardshorts That'll Keep You Looking Stylish All Summer
Venroy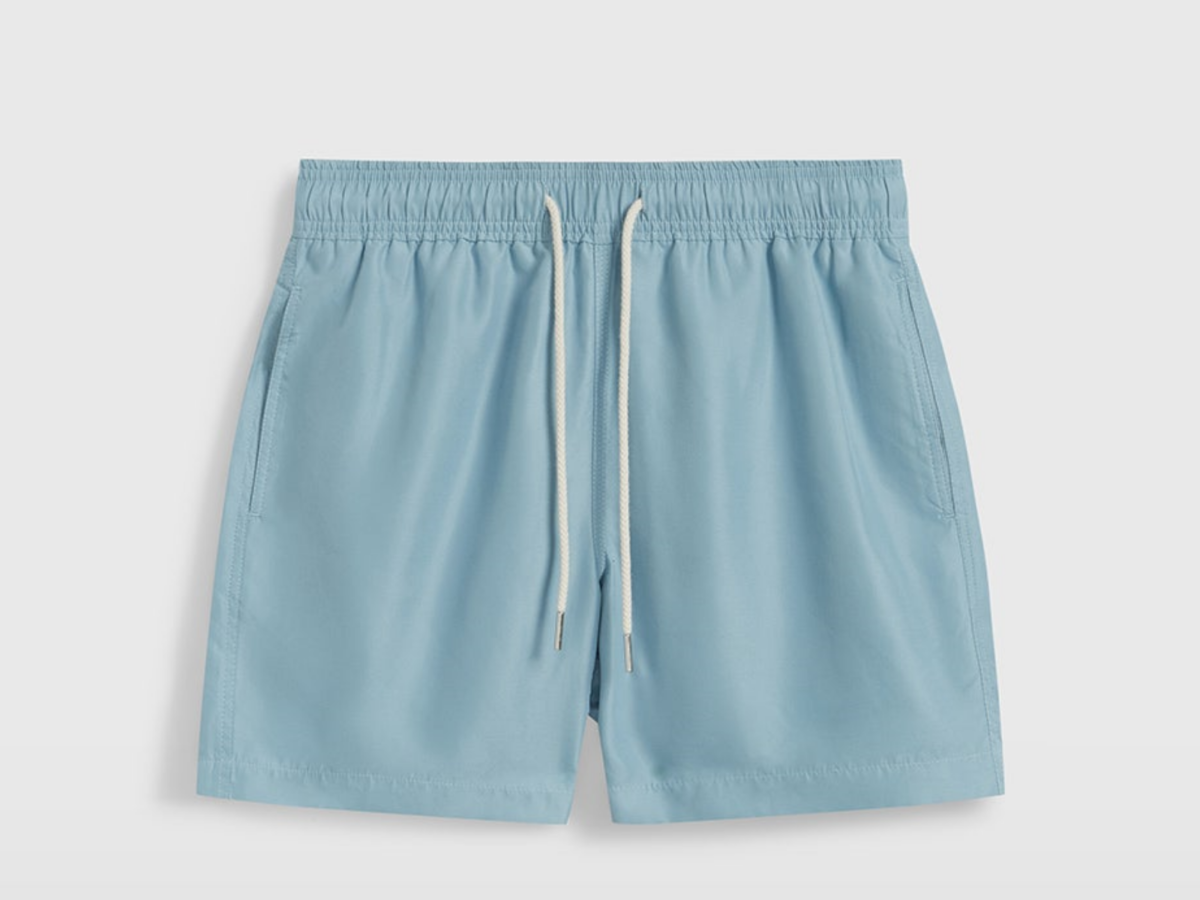 Not only does the range of premium leisurewear and slick linen shirts make Venroy one of the top brands when thinking of reasonably priced menswear, but the collection of men's swim shorts makes it a goer for beach fashion too. You've got great alternatives with brands like Country Road, Calvin Klein, Polo Ralph Lauren, and Tommy Hilfiger, but we're rocking with Venroy if we have to keep this list tightly curated – we don't, but we want to – due to the easy style and premium materials used. Prices can be a bit steep compared to other brands that produce men's beach and pool fashion, but it's worth it if you want to stand out from the crowd while toeing around the sand or swimming.
---
Pilgrim Surf + Supply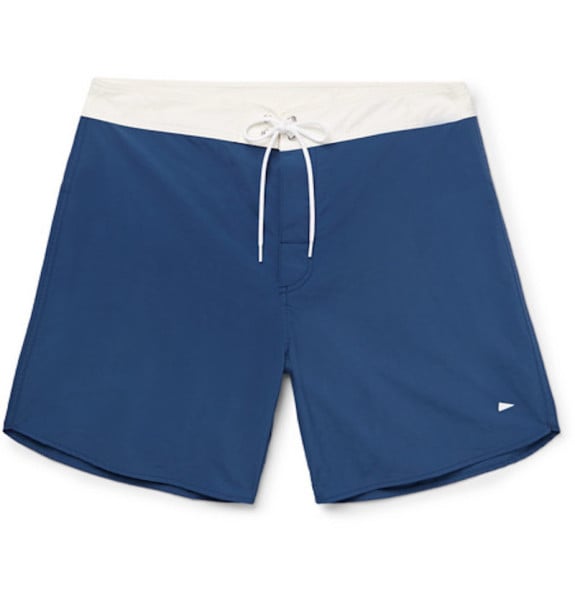 Japanese made, designed from quick-drying nylon, these boardshorts from Pilgrim Surf + Supply are basic yet practical and suit any occasion. Featuring a white waistband that contrasts with the midnight blue colour scheme, these boardshorts will look great with a striped tee and white sneakers. If you want to keep it simple, this should be your first stop.
---
Onia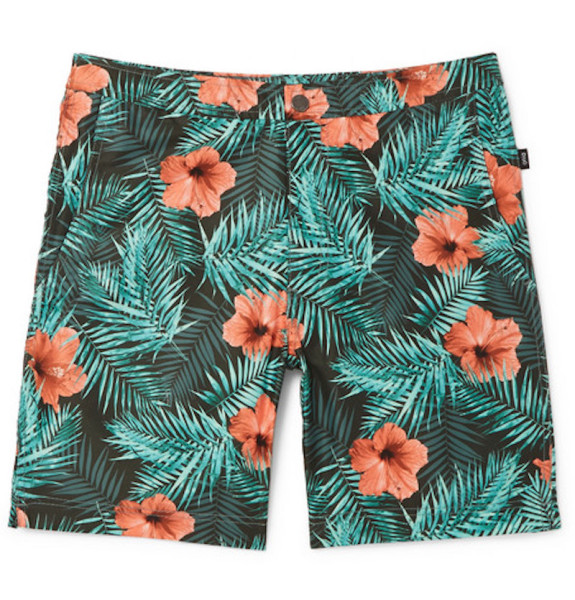 Hawaiian shirts are all a laugh, so why not stay a step ahead of the competition and grab a pair of floral printed board shorts? A pair of men's boardshorts from luxury swimwear company Onia come in a longer fit with multiple pockets to keep all your valuables secure when hitting the beach.
---
Frescobol Carioca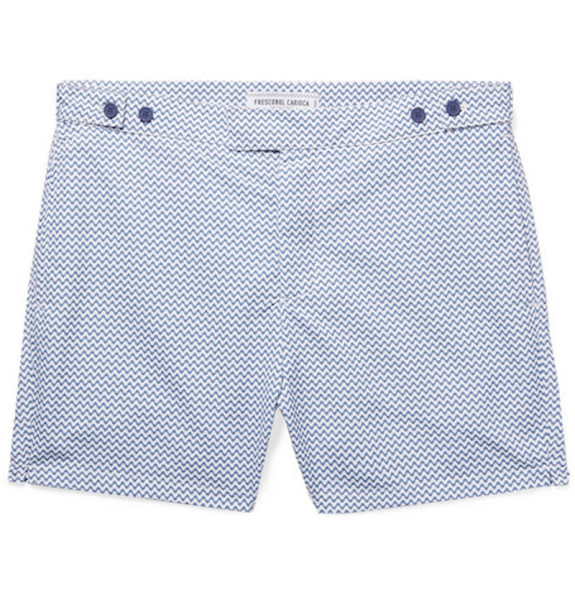 Looking more like a pair of dress shorts than boardies these Copacabana Beach influenced board shorts from Frescobol Carioca are absolutely mint, and a top pick when looking for the best boardshorts for men in Australia. The swirling mosaic design and subtle colouring is super stylish and the adjustable waist tabs ensure a perfect fit, putting them on the same page as other brands on this list like Vuori and Venroy. Great for those looking to head to the pub after a day in the ocean, Frescobol is one of our favourite brands when it comes to beach fashion and men's swimwear, so if you want to filter out the rest and zone in on just one brand, make it this one.
---
Vuori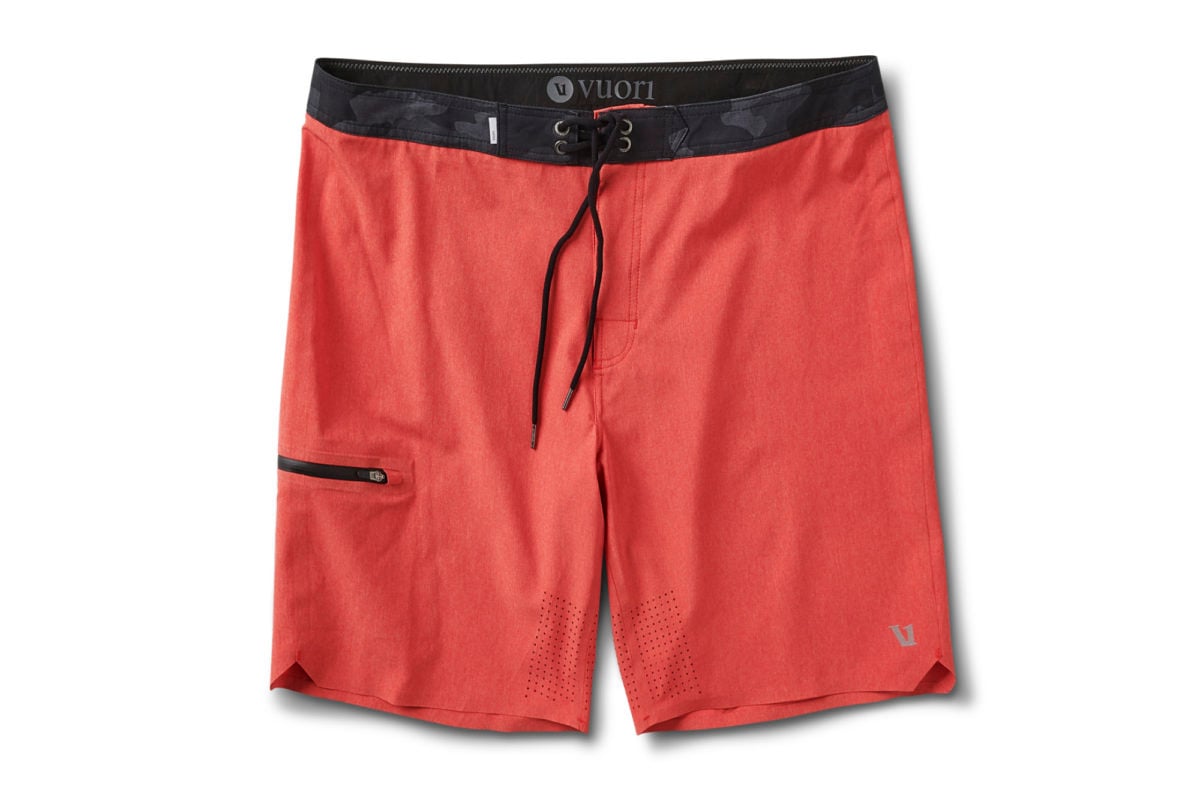 With designs primarily reflecting the frenetic lifestyle scene of Coastal California, Vuori is the quintessential brand for a more refined American style. Vuori is well known for finessing traditional activewear and that penchant for striking that perfect balance between performance and style flows through seamlessly to the short but sweet range of men's swim shorts. The Cruise Boardshort silhouette is the top pick of the range, with super comfortable VCycled fabric and a scalloped leg that makes them easy to slip on and off.
---
Lululemon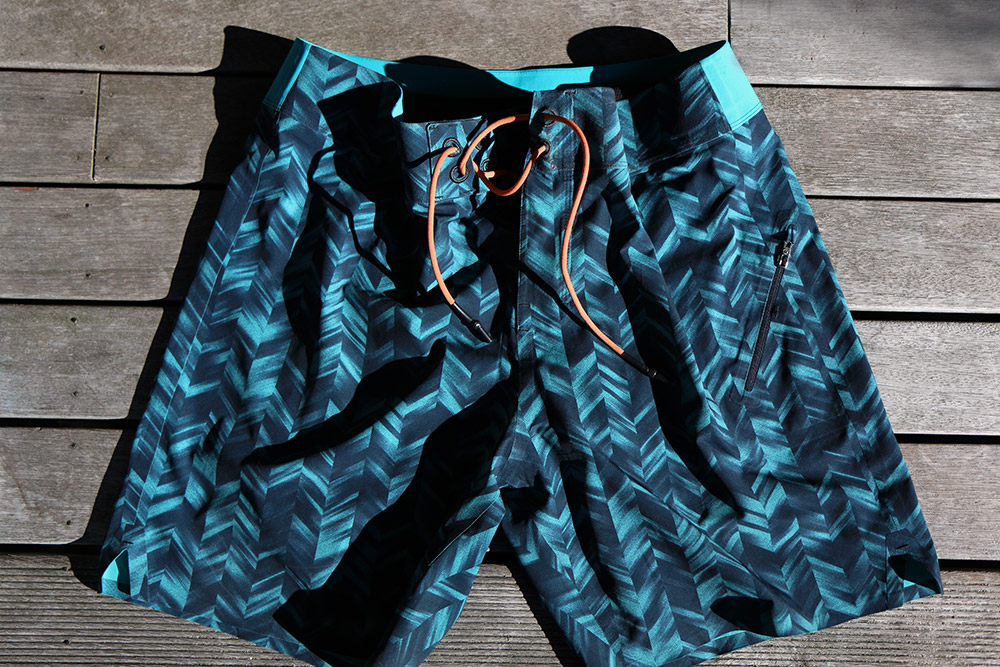 We're sure you're sick of hearing about one of the world's most dominant activewear brands by now, but North American powerhouse Lululemon shouldn't be counted out when it comes to this very niche corner of the activewear world. The brand's boardies are kept stylishly minimal, like most of their apparel, but put a great deal of focus on premium materials and comfort to keep you moving with ease while in the water.
---
Noosa Longboards
Noosa Longboards – 0bviously based out of Noosa – are a no-brainer for boardies that focus mostly on performance. Some of the designs can be a bit loud, so minimalists might prefer to look elsewhere. But the 100% polyester boardshorts that this brand is slinging are no joke. Most of them are quick-drying mid-length swim trunks with plenty of convenient, subtle pockets and a comfortable fit that helps you flow better when in the water.
---
---
---
Orlebar Brown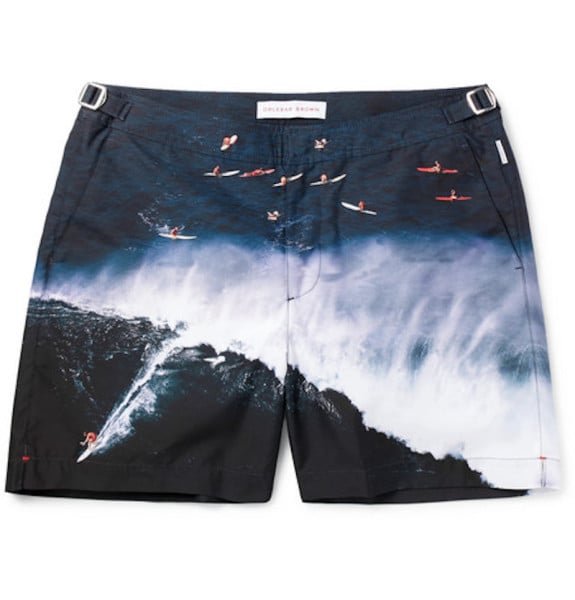 RELATED: Daniel Ricciardo's Orlebar Brown limited collection
If you want to stand out from the crowd then grab yourself some Orlebar Brown board shorts. The British swim short specialists tailor their boardies for water lovers, meaning they fit snuggly and never get waterlogged or saggy. They offer a great collection of board shorts featuring printed photographs, with this spectacular number sporting an epic wave shot by Neil Leifer in 1967 of surfers at Waimea Bay.
---
Best Men's Boardshorts For Summer – Frequently Asked Questions
Should you wear underwear with boardshorts?

That depends. If the boardshorts have built-in liners then you do not need to wear any underwear as they will fit tight against the waist and provide support to the bits that matter. If you're boardshorts or swim shorts don't have any liners, you should wear compression shorts or regular underwear.

What is the best brand of boardshorts for men?

Orelbar Brown, Venroy, and Frescobol Carioca are the top brands when it comes to looking stylish on the sand, even though their boardshorts can be a bit pricier than what you'd usually expect from a pair of swim shorts.

What are the best shorts for surfing?

If you're looking for boardshorts for surfing then you want high-performance fabrics and a sturdy waistband. Ideally, you don't want to inseam any shorter than 7 inches.