If you're a strictly hands-on bloke, whether for hobby or work, being across the best tradie workwear brands available in Australia isn't just a good idea, it's requisite. Fortunately it's not as head-spinning to get around quality workwear like it is other categories of men's fashion. In Australia, the simple task of directing people to high quality work gear is mostly primarily by RSEA Safety, where you'll find a wide range of adaptable and practical workwear across shirts, hi-vis vests, hoodies, and more. On top of their own selection of products, they also feature some of the best workwear brands.
From Carhartt to ELEVEN Workwear, here's a break down of all the need-to-know brands for everyday workwear, all of whom stock the basics you need to help you get the job done and keep you protected. All the following work safety gear brands can be purchased online or at any local RSEA Safety store.
---
CAT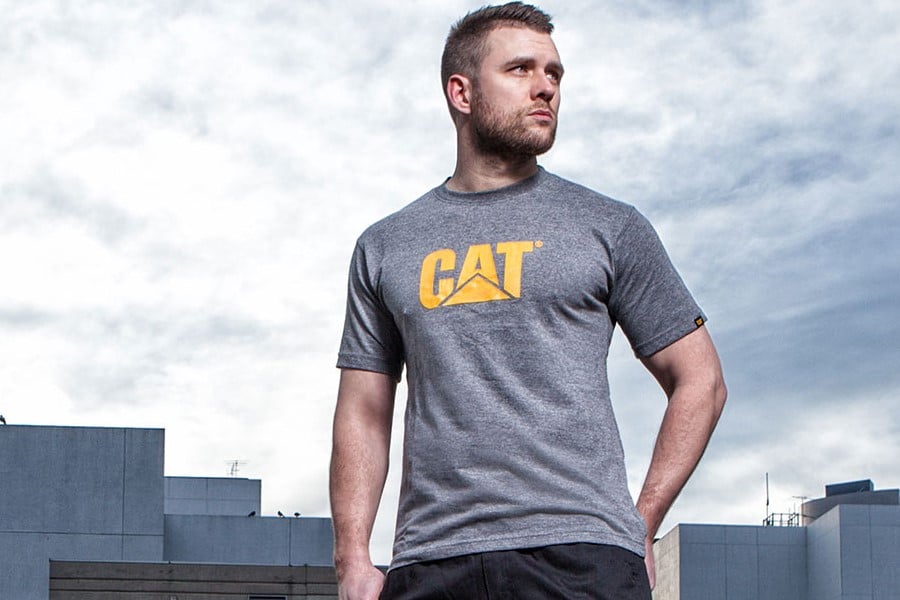 For nearly two decades, CAT has been designing and engineering quality workwear. Their designs continue to live up to the hard-working reputation established by makers Caterpillar Inc, elevated through to use of modern technologies in construction. The innovative equipment has led to everyday workwear that defies limitations. Made from premium fabrics with reinforced stitching, CAT workwear offers function, performance, comfort and durability when you need it most, regardless of whether that's for a really intense job, or an extreme climate.
---
---
---
ELEVEN Workwear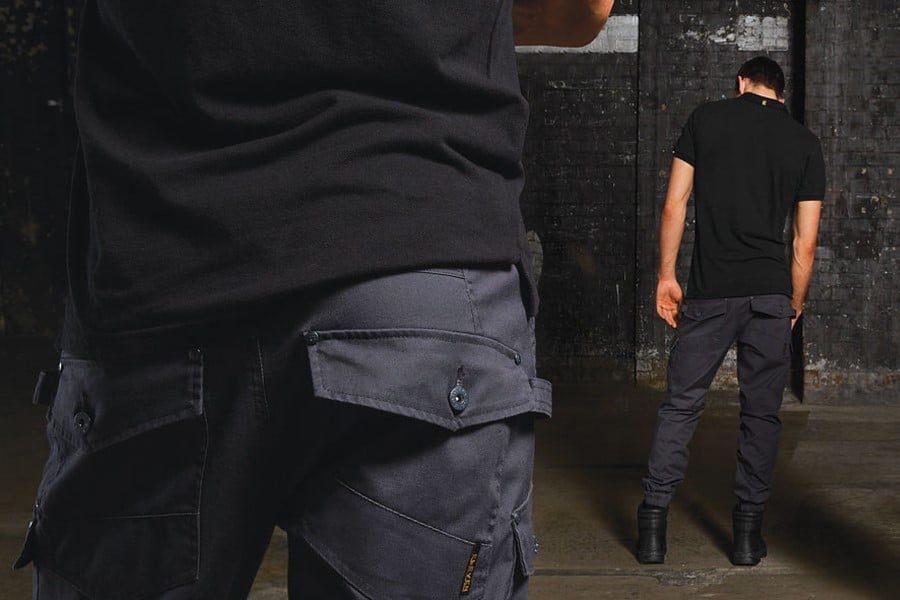 ELEVEN Workwear came about by a team of workwear experts with the simple goal of giving the average Australian worker more comfort, style, function and value. Their workwear seamlessly blends the need to look professional, while wearing clothes built for purpose and ease. With a passion for designing high-quality workwear, they have given specially designed unique features, including sun shield collars on work shirts and reinforced back pockets on pants. From the worksite to the weekend, ELEVEN Workwear is hinged on the idea that style and function should always be considered as much as protection.
---
Timberland PRO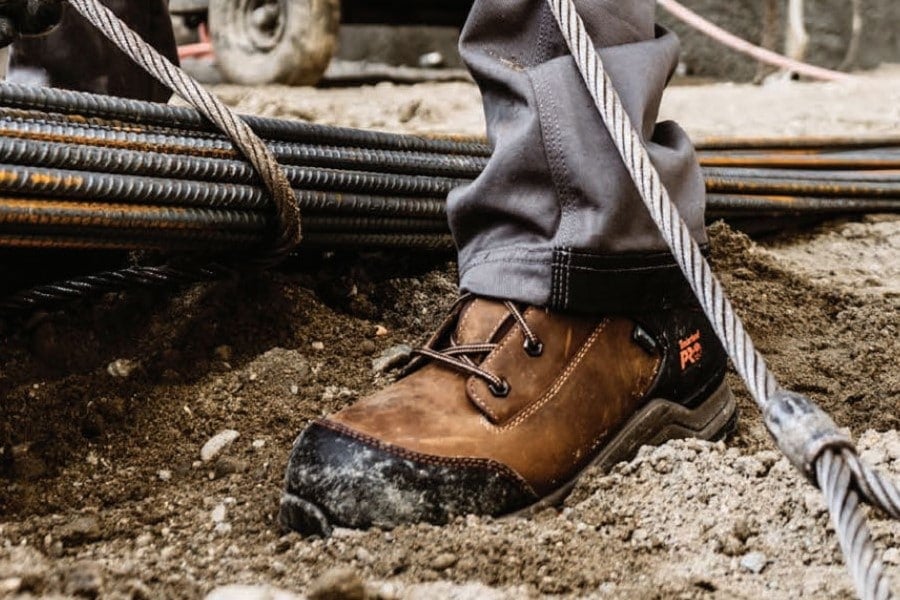 Before cutting through street fashion, Timberland was the backbone of the construction site. In 1999 they started designing premium, durable work boots for professional tradies. For their customers, footwear is an essential tool to help them do their job while staying safe and comfortable. Their dedicated collection, Timberland PRO, is built on craftsmanship and innovation to help everyday workers conquer the workday ahead. Because their customer's environment is constantly changing, these designs continue to evolve and engineer with today's technologies to provide the very best in comfort, durability and performance all day long. Beyond their footwear, they also have a collection of durable and comfortable everyday workwear.
---
Carhartt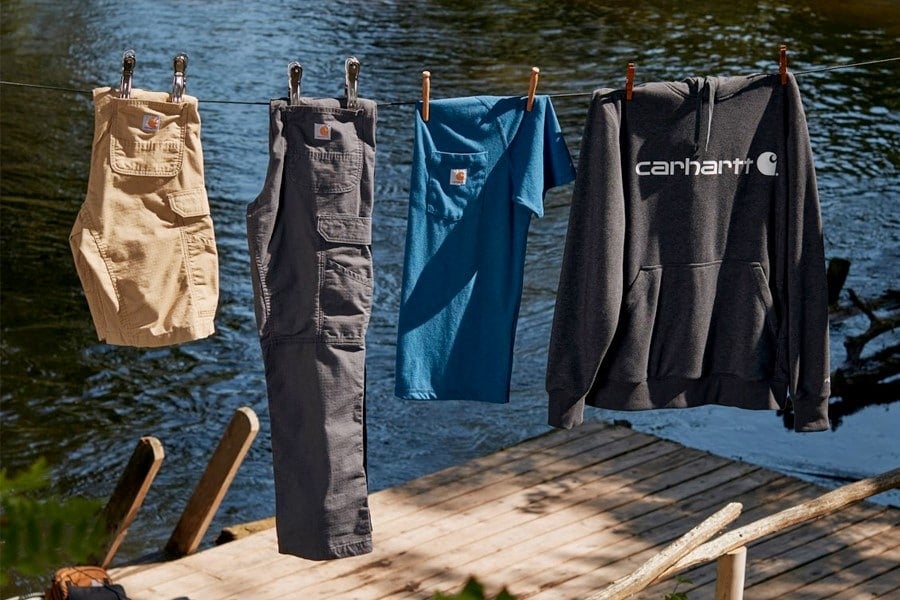 Founded in 1889, Carhartt is a leading U.S. producer of workwear favoured by those in the construction and farming industries. Since the start, founder Hamilton Carhartt has been producing workman uniforms known for various features, including premium fabrics, rugged construction and comfortable fit built for even the harshest conditions. Some of their famous pieces include overalls, jeans, coveralls, jackets and footwear. Built for the workshop or worksite, their pieces embody safety and comfort that never quits.
---
Best Workwear Brands In Australia – Frequently Asked Questions
What should I look for in workwear?

Your workwear should meet all your need, including comfort, performance, durability, and safety.

What workwear brand is based in Australia?

ELEVEN Workwear is Australian, being 100% exclusive to RSEA Safety.

How many RSEA Safety stores are there in Australia?

RSEA Safety has over 50 stores across Australia, which started with a single Melbourne shop in the city's southeast.