You might not own a million dollar yacht or have relatives who own a holiday home in The Hamptons, but that doesn't mean you can't look the part. With summer fast approaching you'll no doubt find yourself on a boat at some stage, be it a cocktail party or relaxing cruise, and you'll want to look your best.
If you're struggling for inspiration then look no further than some of history's most famous men who enjoy life at sea. From former American Presidents through to the suave George Clooney, here are some of the best styles from our favourite men in history.
John F. Kennedy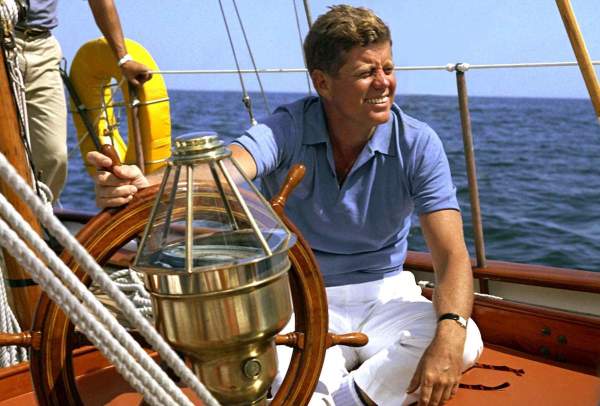 The former President of the United States of America was an unheralded fashion icon during his short life. There's an effortlessness about his everyman look that's both refined and casual, with this photo taken aboard Kennedy's 62ft cutter-rigged Bermudan yawl Manitou, also known as "the floating White House." This simple pairing of a light blue polo with white cotton trousers is pure class. Add Kennedy's tortoiseshell glasses and a square watch and you have yourself a complete boating outfit.
---
---
Daniel Craig
When it was announced Daniel Craig was to become the new James Bond many weren't sold on the British actor portraying the iconic character. Four films later and Craig has cemented himself as not only the best Bond since Sean Connery but a fashion leader when it comes to simple yet luxurious attire. Craig displays a relaxed look here on the canals of Venice with a plain white v-neck, cotton chinos and a simple black collared cardigan. The avid watch fiend also sports an Omega Seamaster Diver 300M timepiece, also worn by Craig among its other variants in his four Bond outings.
Paul Newman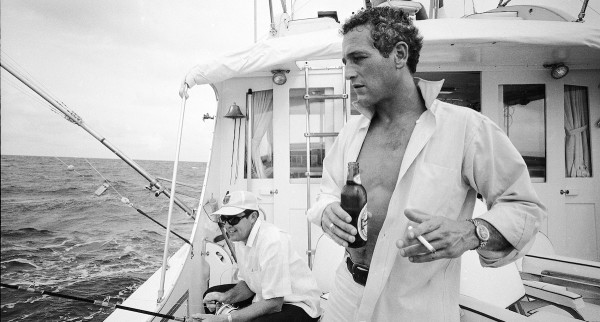 Combining movie star looks with a charming personality, it didn't take long for Paul Newman to become a Hollywood heartthrob. Not only did he appear in some of American cinema's greatest films of all time – Cool Hand Luke, The Sting and Butch Cassidy And The Sundance Kid to name three – but Newman had a knack for looking cool no matter what he wore.
Drinking a frothy with a cigarette in hand, Newman is the epitome of boating fashion. An open long sleeve shirt pairs with white trousers while a Rolex Daytona, a favourite of Newman's, adds an air of opulence to his casual style.
George Clooney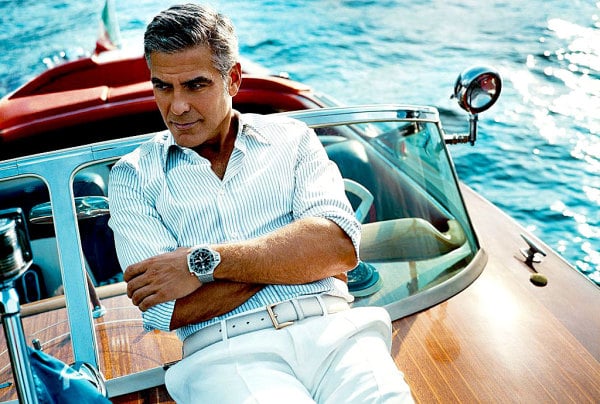 The modern-day Cary Grant, George Clooney is one of the best-dressed actors of our generation. Known for his designer suits, Clooney brings an essence of suave sophistication with his take on nautical attire.
Wearing a blue striped long sleeve shirt, white trousers and neutral coloured belt, Clooney looks ready for a day of cocktails while boating around Italy's Lake Como. Similar to Daniel Craig, Clooney is also an ambassador for Omega and wears a Speedmaster that's ready-made to deal with conditions on the water.
Errol Flynn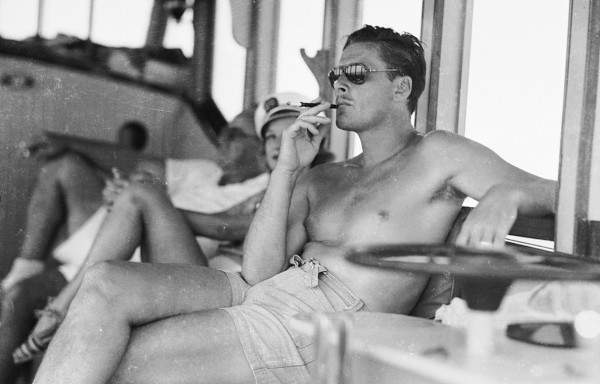 Aussie born Errol Flynn went on to become a massive movie star in America during the 1930's and is best known for portraying Robin Hood in The Adventures Of Robin Hood. The flamboyant Flynn was known as a womanising, heavy drinking smoker who was married three times and had numerous affairs with Hollywood starlets.
Despite only wearing a pair of lightly coloured shorts and vintage sunglasses, Flynn gives off a masculine vibe as he lounges on a boat while smoking. It's easy to see why he was such a ladies man in his heyday.
---
---
Jay-Z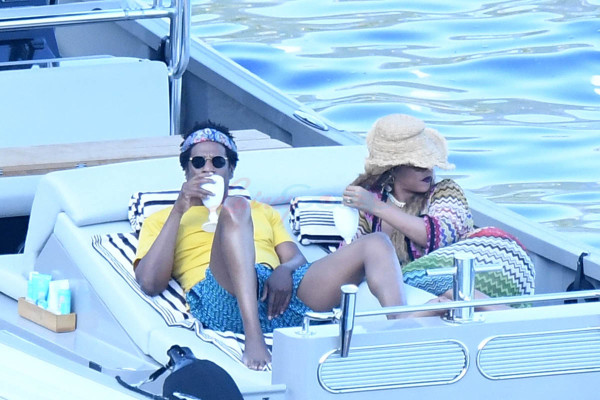 Every time Jay-Z is photographed on holiday he looks like a daggy dad but somehow the multi-million dollar rapper and entrepreneur manages to make it work. While wife Beyonce always looks stunning, the man, christened Shawn Carter, ditches the expensive suits and typical rapper get up (baggy jeans, hoodies, Nike's) for a yellow t-shirt and blue pattern shorts. While it shouldn't work, Jay looks surprisingly chill, no doubt helped by the designer sunnies and the unusual addition of what appears to be a rainbow coloured headband. Never change, Jay, never change.
RELATED: 5 Quality Linen Shirts To Stock Any Wasp's Summer Wardrobe