It isn't often that two titans of their respective styles collaborate successfully, but when they do, it works. That's exactly what we have with the second drop of the Gucci x The North Face collaboration, the first of which was released almost exactly one year ago.
In the second chapter of this collaborative volume, the outerwear experts at The North Face and the heroes of hype at Gucci have released a collection that pushes the limits of what either brand has done before. Focusing on what looks to be watercolour painting prints, bold primary colours and a delightfully floral motif on some garments, the collection is varied and eclectic.
While the range of patterns and tones is impressive, it's nowhere near as impressive as the sheer range of garments included in the collection. All counted, the collaboration offers 130 different items within it, from iconic outerwear pieces that are instantly recognisable, to street-vogue slides emblazoned with the Gucci double-G monogrammed logo.
---
---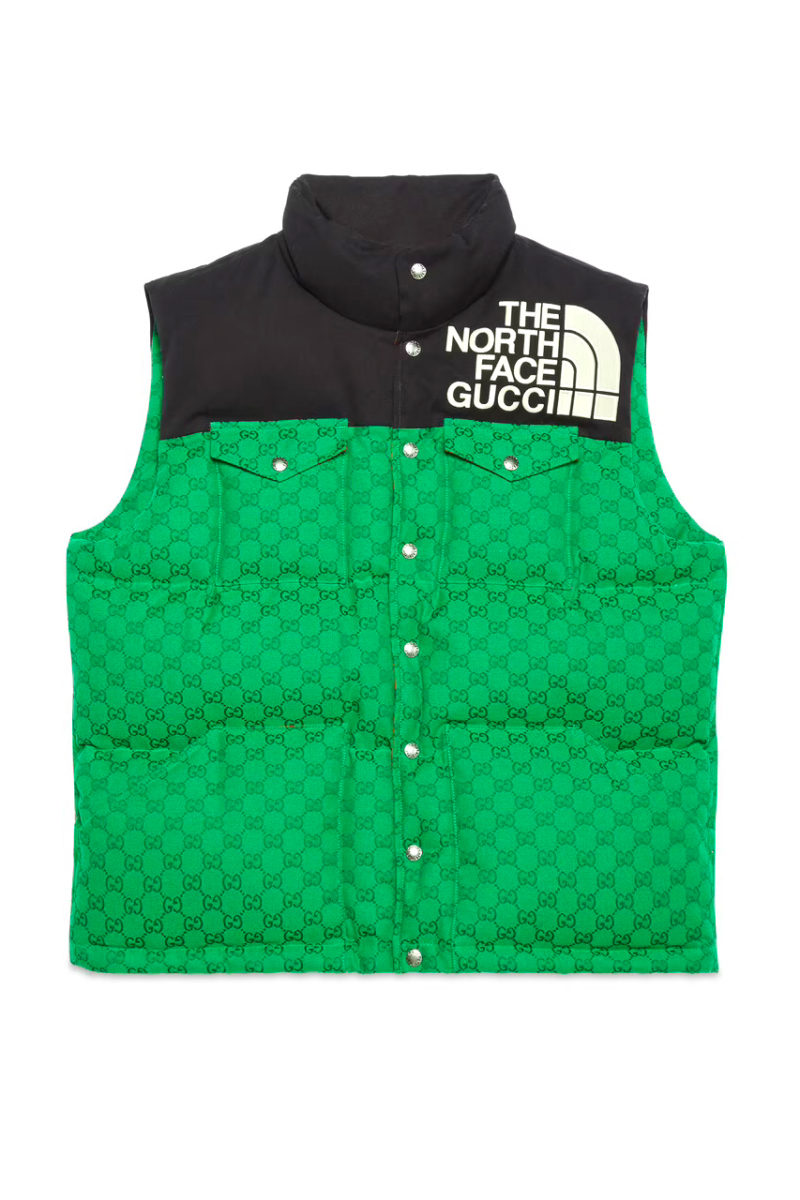 RELATED: Back To The Office With Gucci
Speaking of logos and the logomania that cult devotees of both brands adore, the interlocking "GG" motif can be seen across a number of different pieces within the collection, including backpacks, workboots, vests and more. Likewise, The North Face logo inspired by Half Dome peak in the Yosemite National Park, has been extended to include the GUCCI name (without forgetting the iconic green and red stripes), splashed boldly across the fronts of t-shirts.
The strength of the collaboration can be seen in the consistency of the design throughout the collection, focusing on aesthetic uniformity rather than prioritising a few standout pieces. Blending the retro-inspired middle layers with modern, cutting-edge outerwear styles is another strength within the collection, carefully balancing the two for a coherent aesthetic. So no matter if you're after a fresh pair of boots, a belt bag or a serious winter jacket, the latest collaboration between Gucci and The North Face is worth checking out.