There's a viral diagram breaking down the 'fuccboi glass ceiling', triggering arguments upon arguments all throughout the internet. Originating from London satirical magazine, Mushpit, the diagram categorises several well-known brands under the labels of innovation, aspiration, absorption, and iteration. Its since done "… the rounds…" on both Instagram and Reddit.
The diagram places the much coveted brands of Supreme and Palace right at the bottom (understandably so). This is what has been called "Heterosexual Soup" tier. Just above it are the "Aspiration" tier names of Raf Simons and Vetements, on par with the "Absorption" tier Off-White and Stone Island. Right at the top of the food chain deemed high fashion and above the "Queer Threshold" are the likes of COMME des GARCONS and Telfar. This is "Innovation" tier.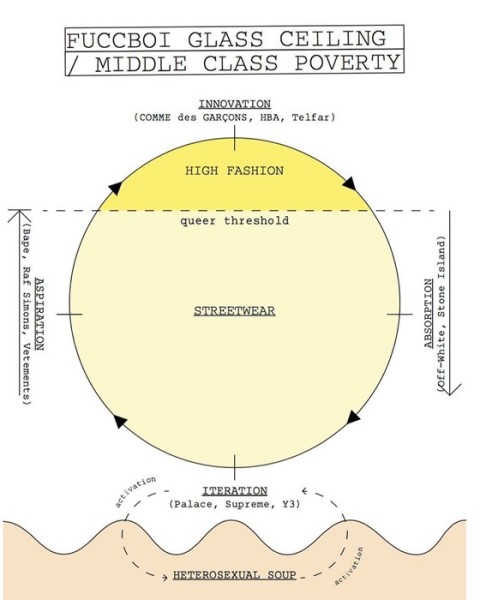 As you can imagine, more than a few people out there on the cyberspace have an opinion about this. What started out as fun with "… a genuine critique of streetwear brands…" has evolved into commentary about the culture it has given rise to.
---
---
says Lucas Mascatello, creator of the New York newspaper, Civilization, and contributor of the diagram in question.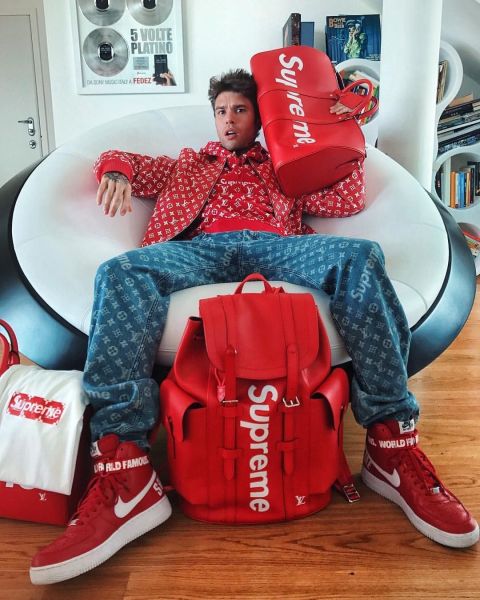 Suffice it to say, there's no shortage of opinions in this space. But do keep in mind that this all started out as a joke. Regardless, feel free to sound off with your own take on this statement in the comment section. Agree, disagree– all angles are welcome.