Royal warrants are peculiar things. We've all seen them, branded triumphantly on a product or logo. Some of you may be wondering what it is in the first place, others may be partially versed on the subject but curious for more.
Tangibly, royal warrants have zero significance whatsoever. Historically, though, the archaic tradition adds invaluable prestige to any brand by giving it a priceless seal of royal approval.
These brands can only be 'royally' appointed by the three most senior members of the British royal family, that being the Queen, the Duke of Edinburgh or the Prince of Wales. Such an authority is awarded to companies who provide goods and services to a member of the royal family, and is not automatically awarded, but rather carefully considered before such an appointment is affirmed in law. Only after a period of five years may the warrant be applied for by a brand.
---
---
When a company receives the approval from one of these three royal family members, a coat of arms or heraldic badge may be officially displayed on the product and the words "By Appointment" may be used in public correspondence.
Some of your favourite British brands have been sporting the royal warrant for years, and, contrary to popular opinion, they don't always have to be British.
Aston Martin Lagonda, Since 1982
In 2011, The Duke & Duchess of Cambridge emerged from their wedding's formal proceedings in a striking DB6 MKII Vantage Volante. Borrowed from his father, the Prince of Wales, the 'Seychelles Blue' Aston Martin was the nominated chariot of the Duke of Cambridge for their transport to the reception.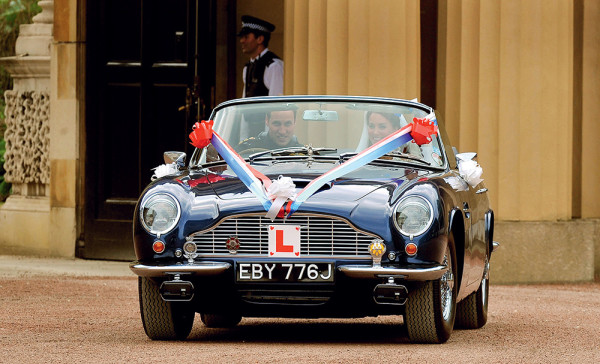 A much more historic royal love affair, however, began back in March of 1954, when the Duke of Edinburgh took delivery of a 3.0-litre Lagona; back then equipped with the ultimate luxury, a car radio. Jump forward a few decades, cemented in history by way of Sean Connery's DB5 in James Bond, and Aston Martin Lagonda became synonymous with only the best in British style, luxury, and speed.
In November 1969, the Prince of Wales received this same DB6 MKII driven by Prince William as a birthday present from his parents, himself evolving into a devoted Aston Martin fan ever since. Aston Martin Lagonda, in turn, has been the proud holder of the Prince's Royal Warrant for more than 30 years, reignited in that iconic departure of the newlyweds in front of an audience of one billion people.
Bollinger, Since 1884
As it happens, Queen Liz loves a cheeky bubbly, as did her entire family for over a hundred years before her. While many other Champagnes have been royally dabbled in over the decades, Bollinger has kept the throne as the supreme royal drop since day one, over a century ago, in fact.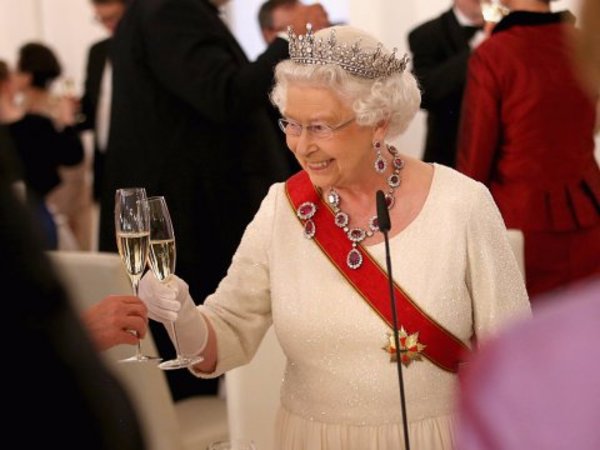 Beginning in 1884 by appointment to Queen Victoria, the royal warrant was renewed in 1950 by King George VI, despite pressure from Winston Churchill and his love for Pol Roger. Many myths have surrounded the Queen's drinking habits, but a glass of Bollinger a day, true or not, surely can't be a bad thing for anyone.
---
---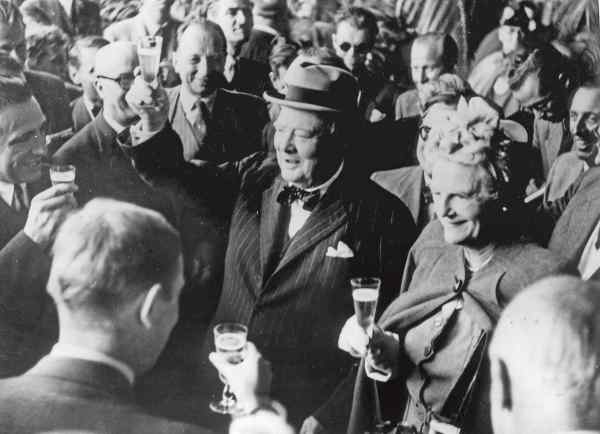 Truefitt & Hill, Since 1998
Few British brands are more cemented in the tradition of the royal warrant that London barbershop Truefitt & Hill. By appointment to the Duke of Edinburgh, Truefitt & Hill excel in hand-crafted grooming products made in Britain since 1805. They're also certified as the oldest barbershop in the world by the Guinness Book of Records.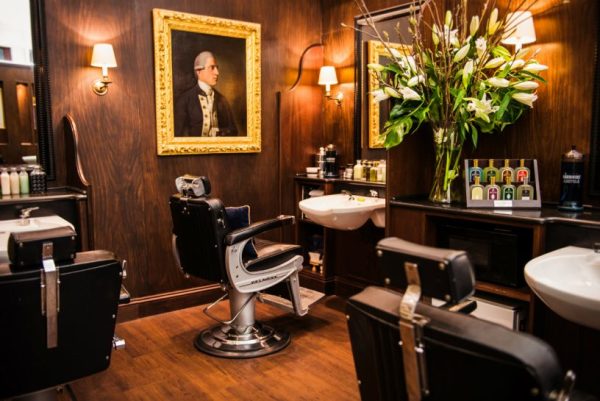 The royal outfit received their first warrant back in the early 1800's from King George III and have been providing only the best in shaving, fragrance, hair, skin and bath products for 211 years.
The current warrant began in 1998, with today's store now found at 71 St James's Street, London. A bonus fun fact for you; Truefitt & Hill are soon to open their first Australian store ever in Canberra later this year.
Land Rover, Since 1951
Land Rover is the only automaker, along with its sister company Jaguar, to hold all three royal warrants, i.e that of the Queen, Duke & the Prince.
Shortly before coming to the throne in 1952, a young Princess took delivery of her first Land Rover, sticking by the brand from that point on. Land Rovers have also been a hit with other royals over the years, including Princess Dianna & the Prince of Wales, notably when they waved to well-wishers while being driven along a beach in Australia in 1988.
Queen Elizabeth doesn't actually need to hold a license by British law as she has no official identification (not even a passport). Fear not, she did learn to drive during her time as a Princess working with Auxiliary Territorial Service where she trained as a mechanic and military truck driver. Despite a sizeable period of time passing since then, we assume it's not something you forget how to do, even at the humble age of 91. Though we suspect her eagerness to take the wheel has since been subbed out for a permanent driver.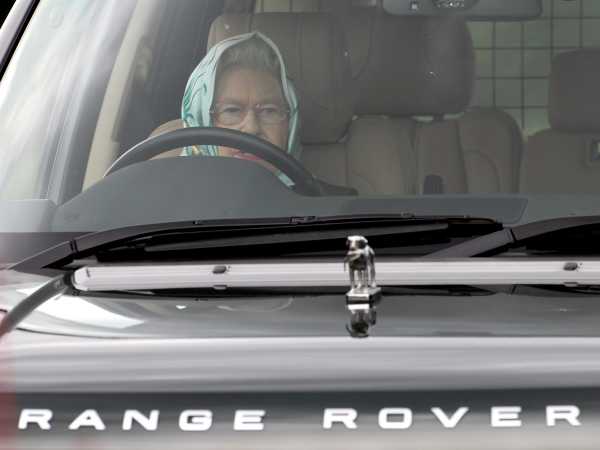 Burberry, Since 1955
Burberry wasn't always the high-end fashion label we know today. Until even just a half-century ago, Burberry supplied the dapper of London with an array of durable, technical outerwear.
British Army officers adopted forms of their trenchcoats for the Boer War, and Norwegian explorer Captain Roald Amundsen, the first person to reach the North Pole, was himself decked out in London's Burberry.
---
---
The royal warrant wasn't granted until 1955 by the Queen, which was then reaffirmed by the Prince of Wales in 1989. Only since this time has the clothing company evolved into the fashion presence we're currently familiar with. Burberry's overcoats are still the most popular items for the Royals, with the Duchess of Cambridge quite often sporting a double-breasted cream coat.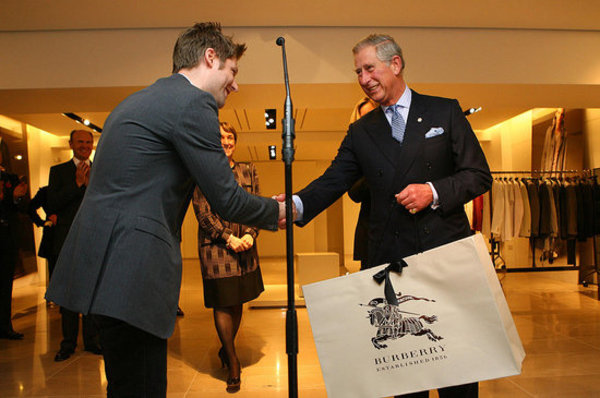 Anderson & Sheppard, Since 1983
Prince Charles, the Prince of Wales has been frequenting the Anderson & Sheppard store since 1983. A stone's throw from Savile Row and evoking the feel of a private members club, the tailoring house boasts a boutique open fire and ancient wood paneling.
The fluid cutting style of original tailor Per Anderson has been passed on to today's nine apprentices that are employed by the company, ensuring these practices are adopted precisely and delicately.
On their books, the Prince's pseudonym is "Charles Smith" to avoid prying eyes and uphold a sense of discreteness among the tailor shop's affairs with the royal.