Muhammad Ali was a man who not only had the vision to become the greatest boxer of his era, but also understood the sacrifices and hard work that were required for his dream to become a reality. This month BOSS is celebrating the great man's legacy in the BOSS Legends Series, which puts Muhammad Ali back in the spotlight which he was so used to.
The BOSS Legends Series is a refreshing part of Hugo Boss's rebrand, which split BOSS from HUGO for the first time, with HUGO now focused more specifically on the Gen-Z audience (with relevant ambassadors such as TikTok start Khaby Lame). BOSS, on the other hand, remains focused on its traditional clientele working with superstars including Kendall Jenner, Anthony Joshua and Hailey Bieber.
The capsule collection ties Muhammad Ali to the BOSS Legends Series in a series of iconic images of the champion boxer in his fighting prime, which are splashed across a number of garments within the collection. All up, the collection has been kept tightly contained, with a set of five different pieces designed for everyday wear, rather than more expressive statement pieces.
---
---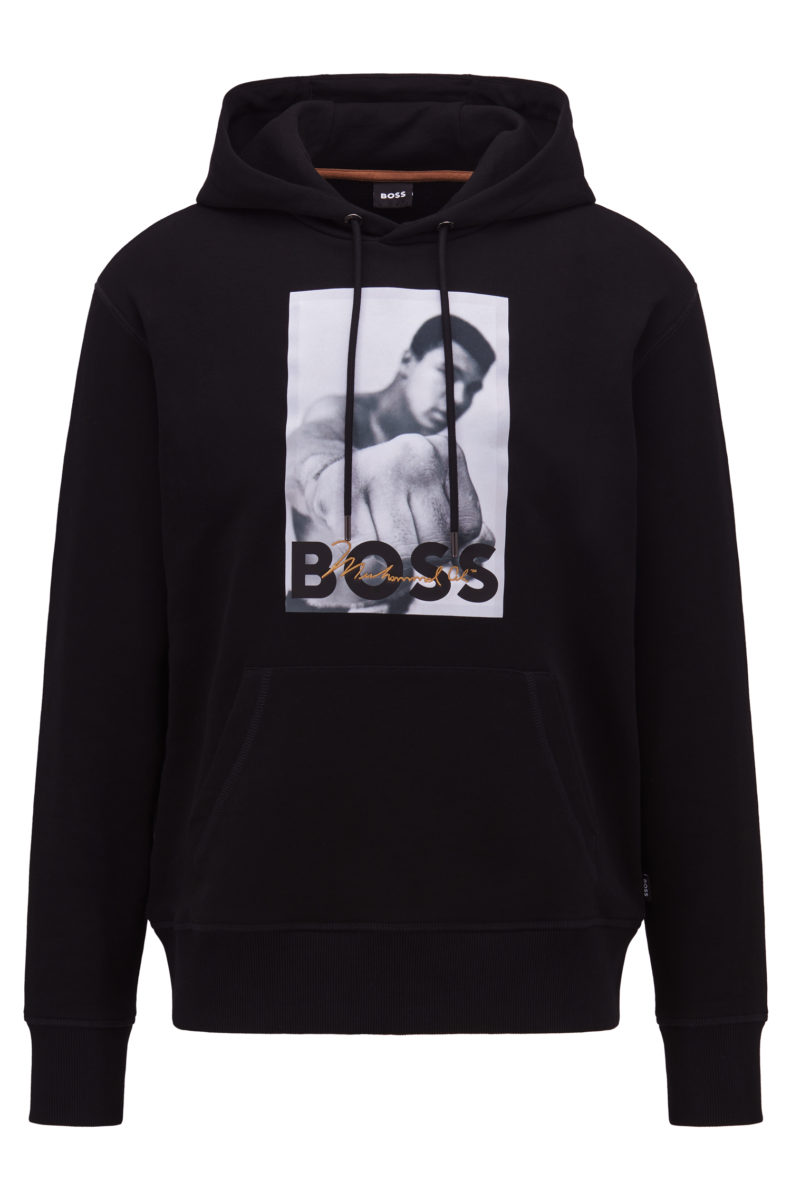 RELATED: Chris Hemsworth Named First Global Brand Ambassador For Hugo Boss
Including t-shirts, sweatshirts, hoodies and even a trio of six-panel caps, the colour palate of the capsule collection was also developed with everyday wear in mind, with options of black, white or caramel. In many ways, the casual lifestyle approach to this collection makes sense, as it hints at the unrelenting commitment that is required to become the very best within your field of choice. Showing up on game day counts, but not as much as grinding away when you don't have the fans to cheer you on.
The capsule collection is currently available at BOSS, with prices ranging from $99 for the cap and $349 for the hoodie. In the eternal words of Muhammad Ali, "Don't quit. Suffer now and live the rest of your life as a champion."