There is an inimitable rakishness associated with men's umbrellas. A practical and historically significant accessory, it transcended humble beginnings to become something much cooler. Outside its utilitarian properties, the ol' stick and canopy is representative of something much cooler. Granted, the majority of today's men's umbrellas are manufactured haphazardly (at best), hawked in strip malls, neglected until fleeting moments of torrential downpour. And yet, the romantic connotations linger on, furled tightly within the umbrella's collapsed structure.
In my formative years – and I like to think many young men relate – the brolly signified a world of unbound fantasy. Come playtime, it became the gateway to hundreds of hypothetical worlds. Holding it aloft I fancied myself a swashbuckling adventurer in the mold of Error Flynn. Dad's chestnut number became a sword, me waving it about in a manner akin to a musketeer. Every time I propped myself against it, standing jauntily in the middle of the street, I was transported to the world of John Steed – bowler in one hand, Emma Peel's number in the other.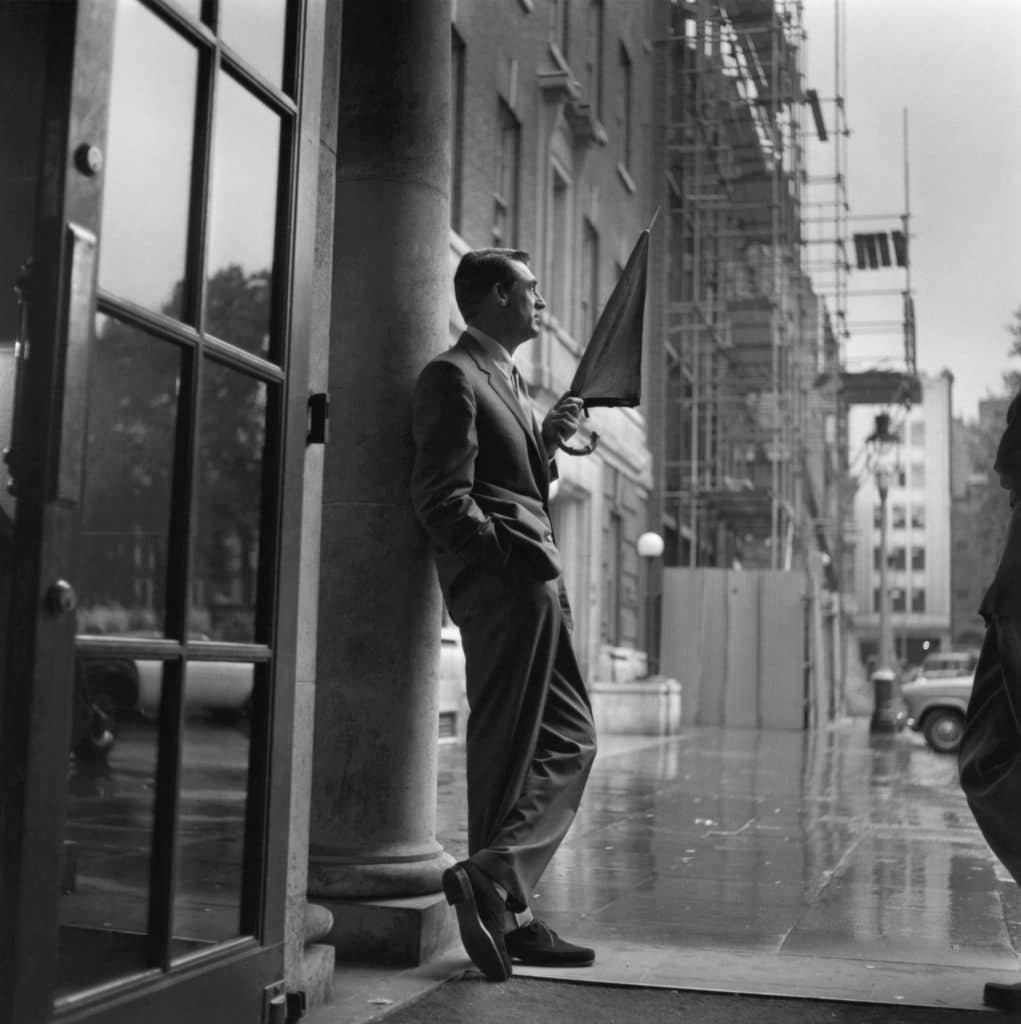 Years later, the frequency of such childish daydreams has diminished. And yet, that spirit of adventure endures. Needless to say, I now anticipate rainy days with aplomb. Much more than just a shield against the elements, a good men's umbrellas double as canes, walking sticks, and humorous affectations. Hell, if one was feeling lazy – and the author is infamously so inclined – you could even wield it as a grabber, perfect for grasping something just outside of arm's reach (a la Colin Firth in Kingsman).
---
---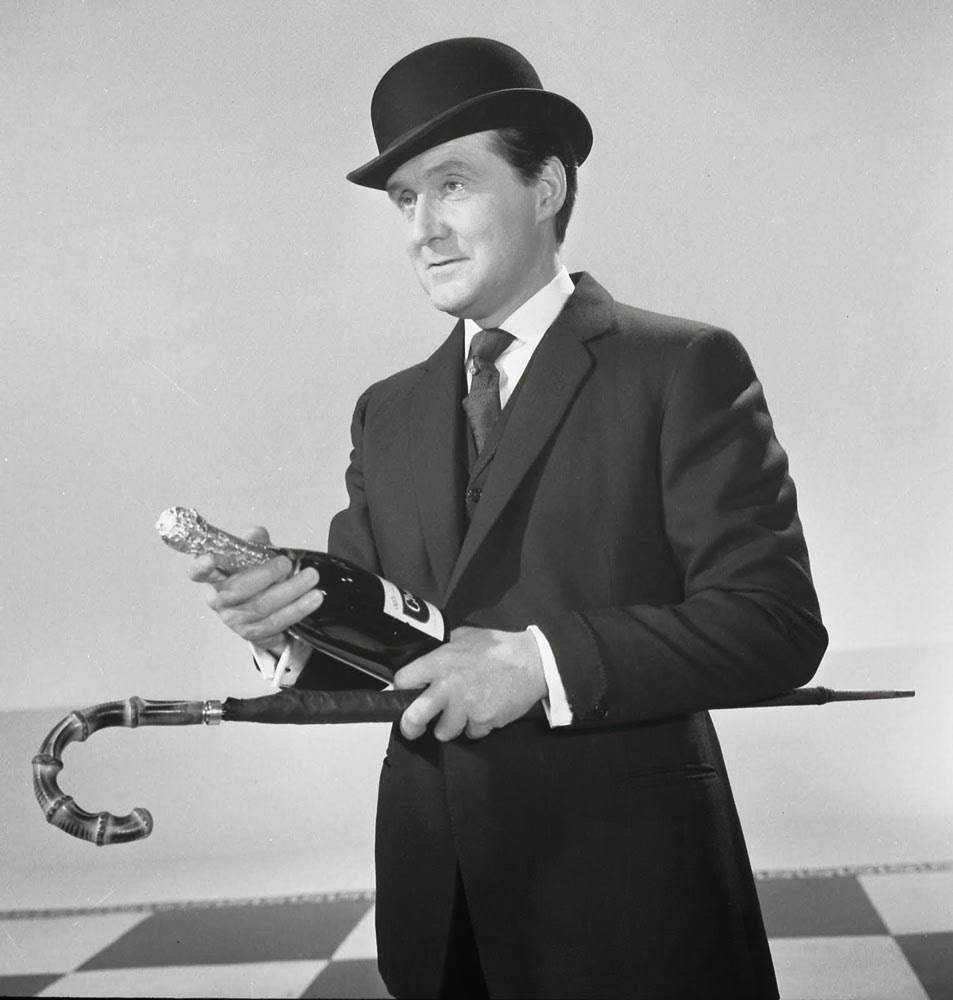 For the pragmatist, there remain a range of practical justifications for purchasing a damn good umbrella. Admittedly, their context specific use and habitual tendency of being lost in cabs create inherently a risk of diminished returns. Yet the sheer variety of umbrella makers operating today ensure that we may purchase one appropriate to our needs, means, and tolerable level of risk.
At the accessible end of the spectrum – and even then, some might consider the asking price an indulgence – brands including Howard Yount & Kent Wang deal in simple solid stick numbers that blessedly escape the grasp of fashion. Made out of pre-finished materials, assembled by third party makers, they are neither opulent nor tacky, but simply trusty. Further still, London Undercover provide a mixture of solid stick and telescoping numbers. The latter sacrifices strength and size for compactness, and when made in an 8 to 10 rib configuration can still make a handsome accessory – particularly in the brand's coveted camouflage and floral prints.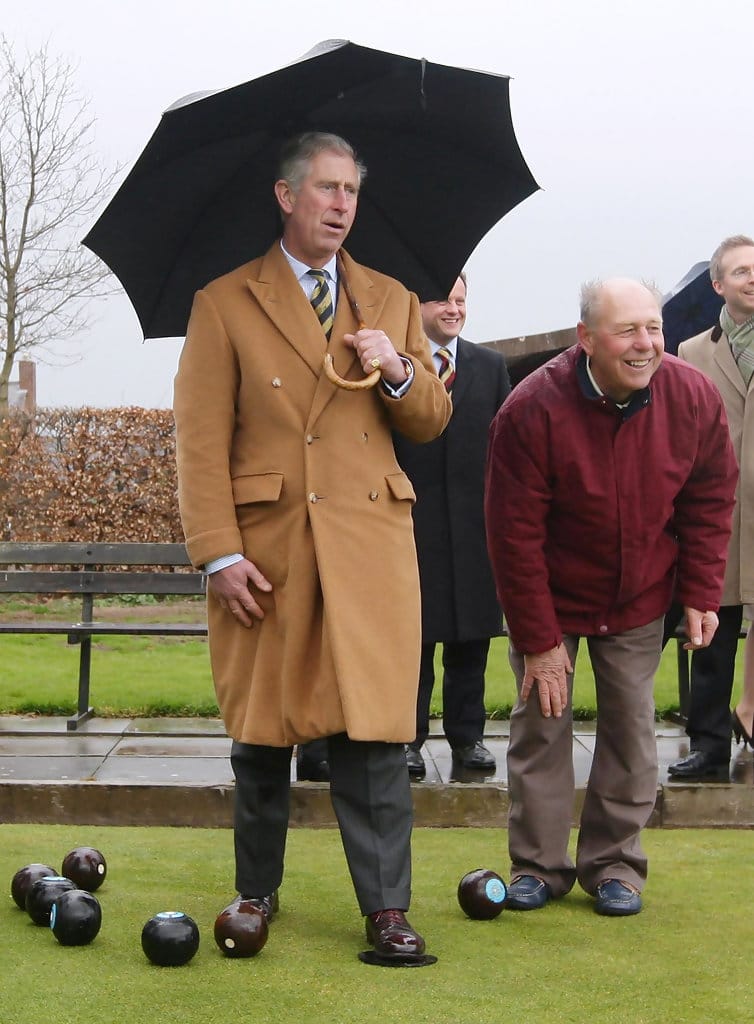 For those given over to artisinal excesses, there then remain a staggering number of storied luxury brolly makers. While Messrs Talarico and Francesco are both equally reputed names in the field of solid stick umbrella making, the two also represent very different personalities within that field. Maglia Francesco have been making them since 1854. Utilizing a process of no less than 70 steps, Francesco are now prominent third party manufacturers for the like of Hermes, Chanel, and numerous other luxury fashion houses who lack the technical know how to make more than the more basic telescoping number.
Talarico, on the other hand, represent a more earthy brand of luxury. Manufactured from a small shop in Naples, Mario (the eponymous head of Talarico) and his artisans work with unfinished wood in its purest form. From each unfinished piece of wood they craft both the handle and stick shaft used in a single umbrella, a time consuming process that can take up to 7 continuous hours per brolly. Afield upon the British Isles, Fox Umbrellas, who use an array of similar manufacturing techniques to their Italian counterparts, source their materials more widely. The result however is a name through which customers can make a dazzlingly specific umbrella that is both personal affect and rain shield.
Needless to say, with so many options readily available and the arrival of winter's charming sibling inclement weather, now would be a great time to invest in a rakish new brolly. Integrated tranquilizer dart gun sold separately.
By Randy Lai