Just two years ago, J. Crew was in financial difficulty and on the brink of complete collapse, after having struggled for several years to adapt to the changing fashion landscape, but with the launch of its Fall 2022 lookbook, the future is looking bright. As the debut collection for the new men's creative director Brendon Babenzien, it's a return to the roots of J. Crew, offering a preppy American take on contemporary classics, with more than a pinch of nostalgia thrown in for good measure.
Bouncing back from bankruptcy filings, J. Crew understood that something needed to change within the brand, and the appointment of Brendon Babenzien is an excellent step in the right direction. Once the creative director of Supreme and the co-founder of Noah, Babenzien is a streetwear veteran looking to bring a cooler edge to the struggling American fashion icon, which is exactly what J. Crew needs.
Delivering a collection that reminds us of Ralph Lauren's early work, Babenzien articulately interprets traditional preppy American tailoring codes for a collection that feels simultaneously contemporary and classic. Specifically, garments like the cotton-wool challis camp-collar shirt, the Italian suede argyle vest and the giant-fit chino pants all offer a modest twist on their respective archetypes.
---
---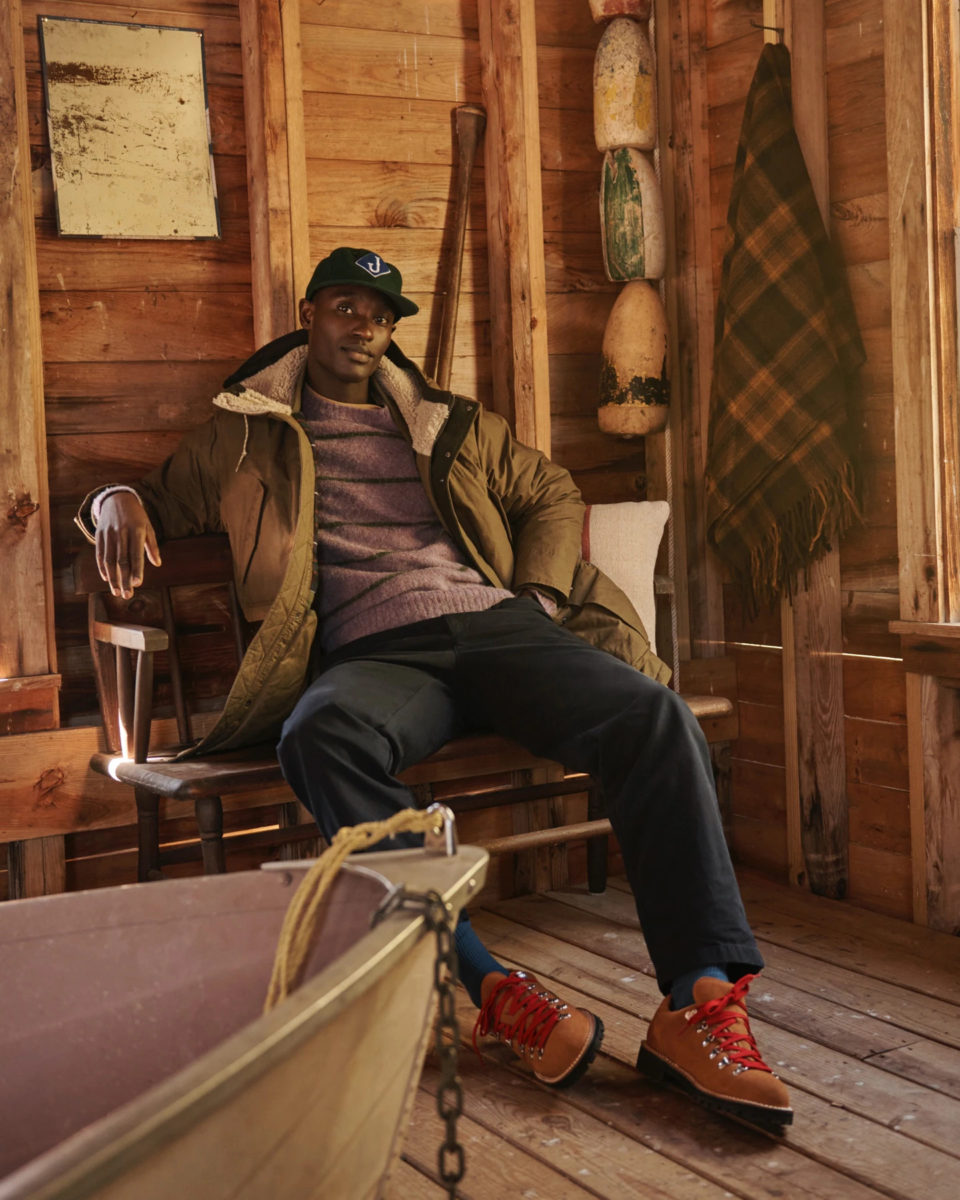 RELATED: Hit The Slopes In Retro Threads With The FILA x Rowing Blazers Capsule
Despite the promise of further styles to be released in a fortnight, the J. Crew Fall 2022 lookbook contains a collection of impressive breadth, featuring everything from suede derby boots and bucket hats to paisley wool ties and Scottish wool plaid blazers. It's a diverse collection that feels earnest and considered, more than it does pretentious or exclusively made for the country club.
The new collection from J. Crew is currently available, with prices ranging from $122 for the wool-blend letterman baseball cap up to $1,498 for the Ludlow Slim-fit jacket in Italian cotton moleskin.