Lacoste has been on an collaborative tear over the last year or so, linking with everyone from gaming giant Minecraft and the Peanuts cartoon, even dropping a capsule with the fine folks at Polaroid. This month, the French-founded fashion label has turned its attention to a collaborative partner slightly closer to home in A.P.C., with a collection that sees Lacoste looking more chic than ever before.
The collection came together as a result of Louise Trotter, Lacoste's Artistic Director, working directly with the Paris-based founders of A.P.C Jean and Judith Touitou, to create a collection that blended equal elements of respective brand DNA. As you'd expect, the iconic Lacose crocodile logo remains front and centre, however, for this collaboration fashion's most famous reptile encircles the A.P.C. logo, in an expression of less-is-more French restraint.
While the collaboration contains the tried and true classics that you'd expect, the collection also features a number of sportswear garments with subtle nods to military clothing, which is a common motif that A.P.C is known for. Including zipped and hooded windbreakers in a range of fabrics and colours, such as khaki gabardine, denim and navy blue nylon, the collection features a number of lighter weight outerwear options.
---
---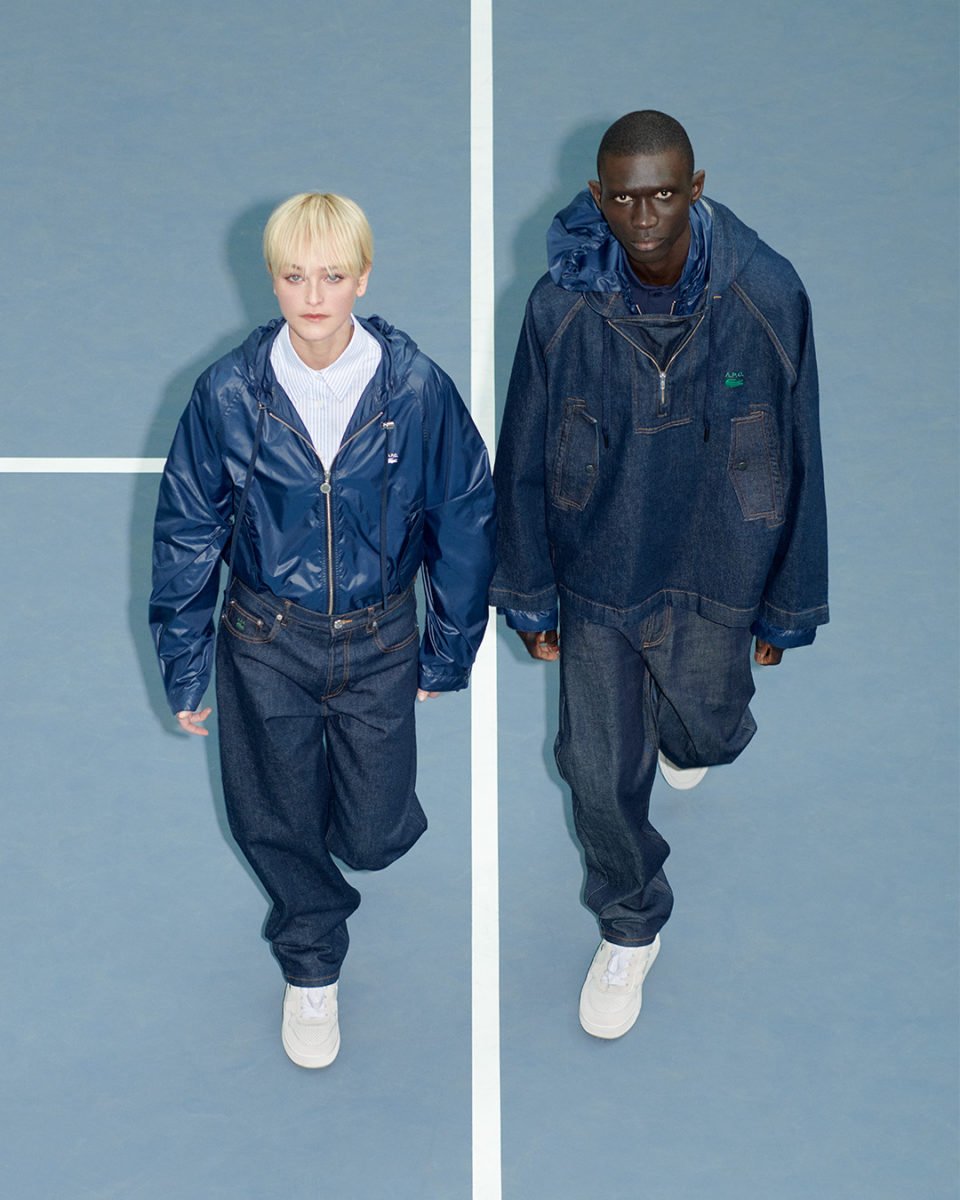 RELATED: The Lacoste & Minecraft Link Up Is The Best Fashion & Gaming Collaboration Yet
The collection contains the polos and sweaters you'd expect from Lacoste, as well as tote bags in various fabrics, box cut collared shirts, caps, socks, informal dresses, jeans and even a couple of fleece pant options. For the sneakerheads, the capsule collection also features no less than three pairs of sneakers which are a dual-branded take on the Ace Clip silhouette.
It's a genuinely cool collection that amplifies the best of what both brands bring to the table, with an elegant approach to sports leisure from Lacoste and a more utilitarian interpretation of Parisian cool from A.P.C. using signature fabrics. Pricing is more A.P.C. than it is Lacoste, with shirts starting from $150 and jackets with an RRP of $650.